Imagine having to memorize people's phone numbers to communicate with loved ones. That sounds almost impossible, right? We enjoy the benefits of being able to save phone numbers with names we are more familiar with. Similarly, this is what Domain Name System (commonly referred to as DNS) is all about.
DNS serves as the internet's phone book. By this, we mean that it is a system adopted by the internet which allocates the names of websites to their corresponding IP addresses. 
DNS is necessary because human beings and computers do not speak one language. Humans work better with names, and computers comprehend numbers, hence the need for a translator. 
What is DNS Propagation?
Having understood the basic idea of DNS, it is worth noting that there could be some delay in results whenever there are changes in a DNS. This concept is termed "DNS Propagation."
DNS Propagation is the period taken for changes in a domain DNS to be reflected across all servers worldwide. This process usually takes about 24-72 hours to be completed. 
Consequently, some visitors may only have access to the previous hosting account of your website until the propagation is complete. This time frame depends on various factors such as TTL (Time To Live), ISPs (Internet Service Providers), geographical location, and other factors.
15 DNS Propagation Checkers You Should Try
If you wish to find out whether certain changes you made to your domain have been updated or to track the stage of your DNS records, I have carefully listed some effective resources you could use in your quest. 
1. DNS Checker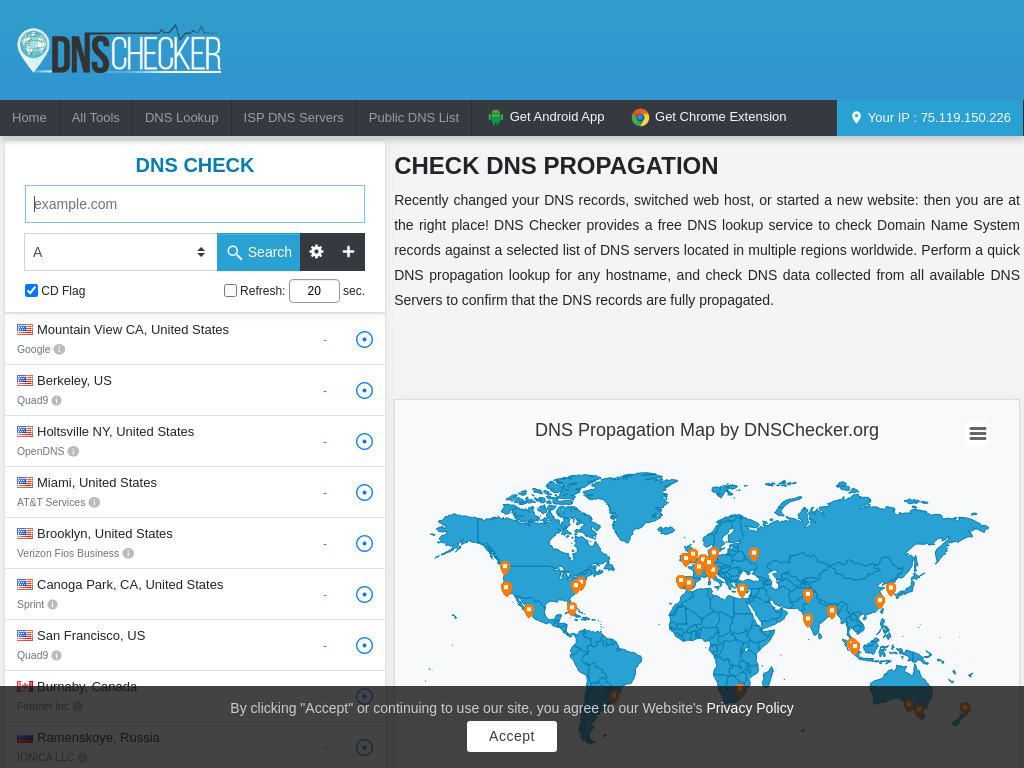 If you have just created a new website or made changes to your Domain Name System, then this DNS Checker is a very useful tool. It will help you to keep track of the DNS records. 
The DNS Checker achieves this by providing free access to monitor DNS records against some strategically selected servers across the globe. You can try this out by clicking on the site and inputting your domain name to confirm the status of your DNS.
2.   What'sMyDNS
WhatsMyDNS is one of the best tools to use to check DNS Propagation. It enables users to check their DNS status from diverse servers in different parts of the world. 
Another interesting thing about this tool is that you can easily test recently made changes. Of course, this gives you a feel of how visitors see and access your website.
Additionally, another benefit of using this tool is the pictorial result it provides. The different servers through which you can check your DNS Propagation changes are represented on a map. This feature gives an idea of the geographical areas where the propagation is complete.
The best part of using this tool is that it requires no payment and is quite easy to access.
3. Nexcess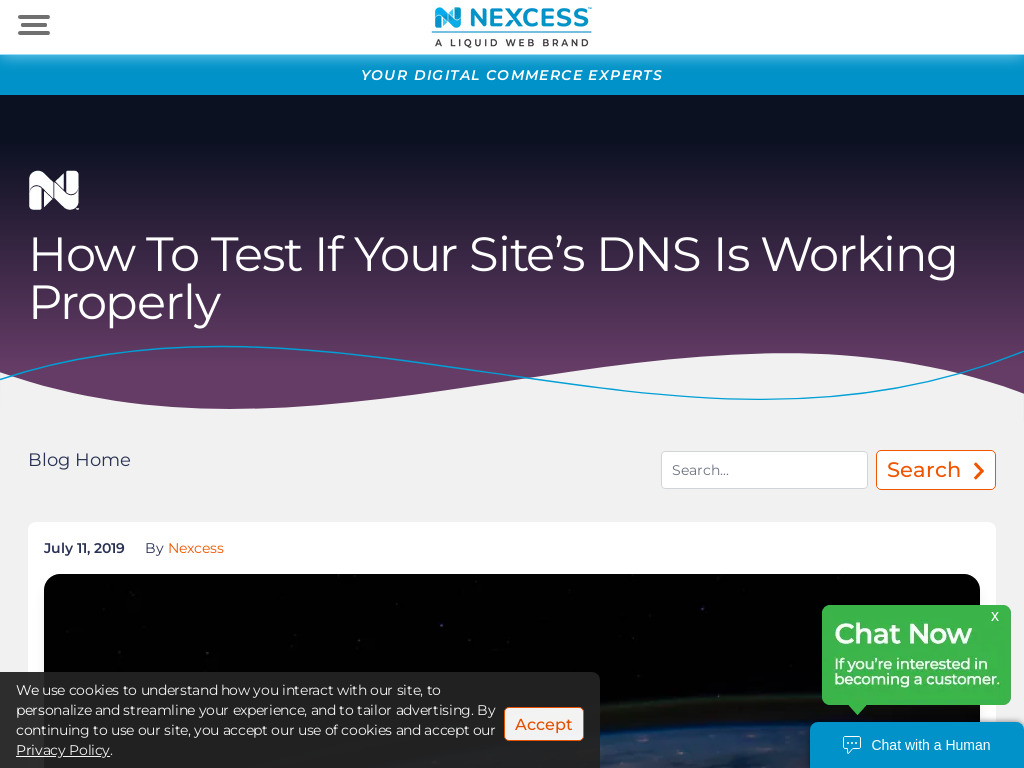 Nexcess is an awesome tool to use in checking for DNS Propagation. It provides a free service that allows you to track the reports of your domain from different servers across the world. You can see the faults in your DNS and hence make the corresponding changes to promote your website or other online services.
4. Into DNS
IntoDNS is another fantastic tool for checking DNS Propagation. It works by checking your domain's authoritative name servers and other records. It also notifies you of any errors or encounters in the process.
5. DNS Check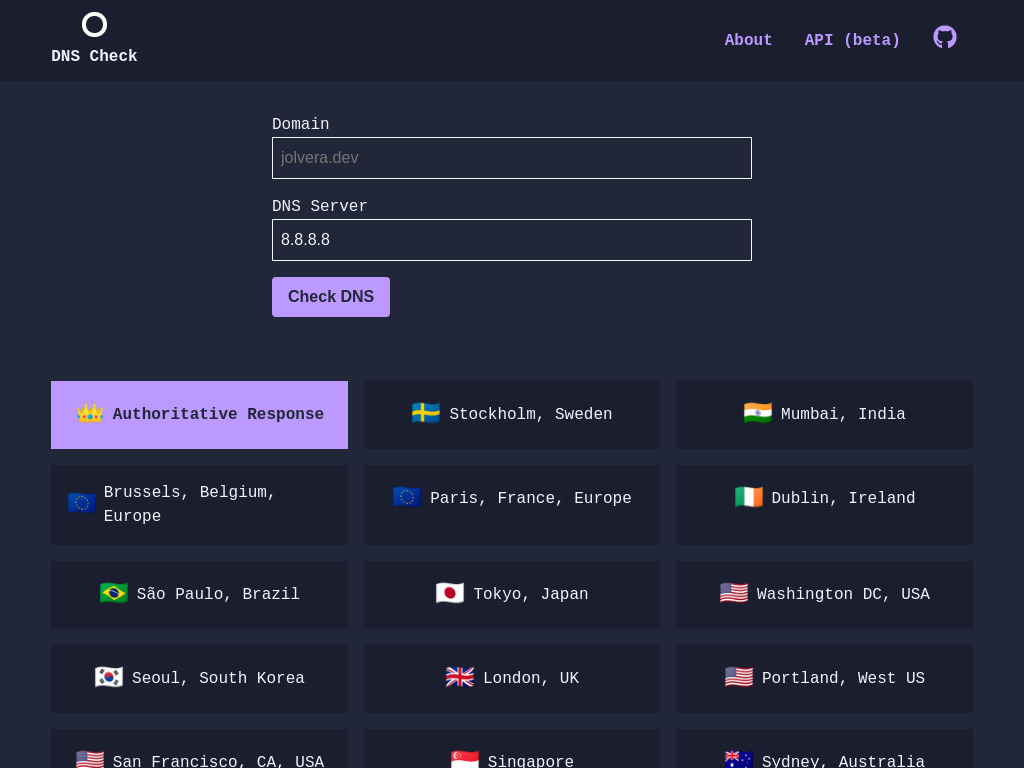 DNS Check is a very simple tool to use. It checks DNS records with a few servers worldwide. You could also use this to monitor the DNS website zones, including the DNS authoritative response.
6. DNS Map
DNS Map gives free and easy access to check for the Domain Name server records worldwide while using different servers in different locations, such as Google, Norton, Comodo, and many more.
7. DNS Google
Of course, Google has a tool that lets us keep track of DNS Propagation. DNS Google provides different results, such as an authoritative response from a domain. It also supplies the IP address of such DNS (including IPv4 and IPv6 in your result). In addition to that, it supports a vast number of DNS records type.
8. Global DNS Propagation Checker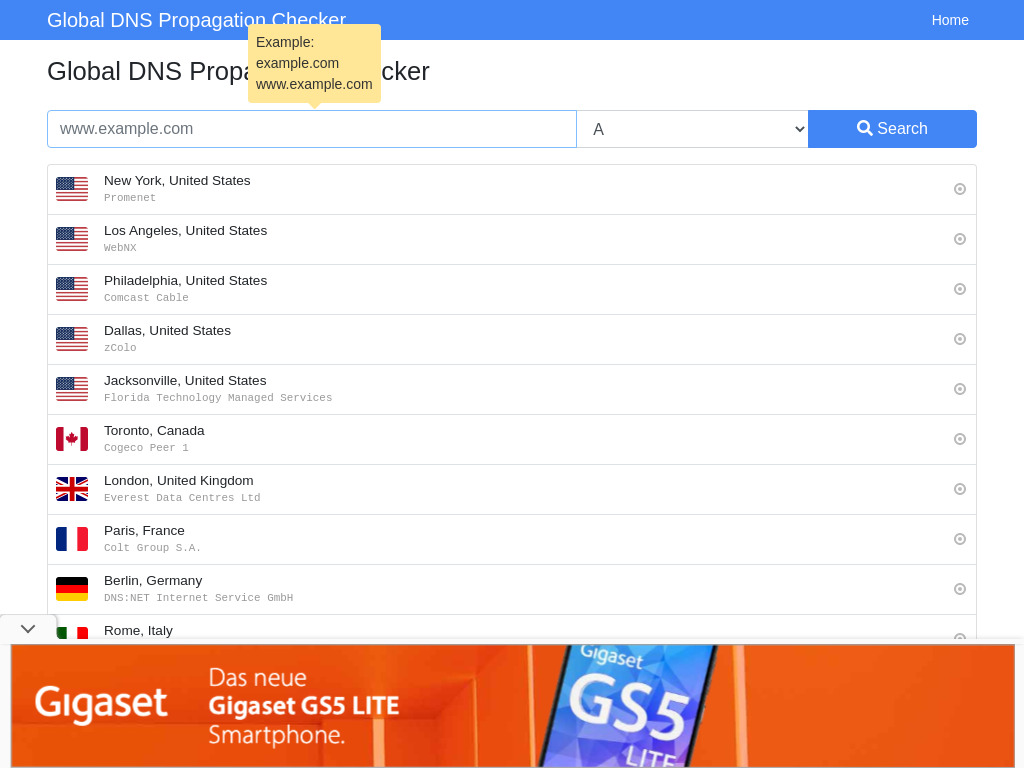 The Global DNS Propagation Checker checks across a wide range of DNS servers across the globe to produce results. It is one of the best tools because there are servers on every continent and many countries worldwide with which you can track your DNS Propagation. You can also select the region where you wish to track your DNS records.
9. Ceipam
With Ceipam, you can easily check your DNS Propagation because it uses many servers in different locations and accepts various DNS record types, such as A, MX, NS, and PTR.
10. DNS Propagation
DNS Propagation is another helpful tool to use. It provides additional services other than just checking DNS Propagation. Also, it is flexible because it supports many commonly used DNS record entry types.
11. Site 24×7
Site 24×7 is a very organized system for DNS Propagation testing. It allows you to check for updates of certain changes in your site and to test for the accessibility of the site.
Additionally, it gives the total response time, connect time, and functions speedily in different globally located servers. It also contains other related system administrators and network tools that perform other tasks. 
12. ViewDNS
With ViewDNS, all you need do is type in the domain name of your DNS, and it provides information such as the IP address, IP history, MAC address, and propagation details. ViewDNS contains some other tools which make it possible to perform these tasks.
13. MX ToolBox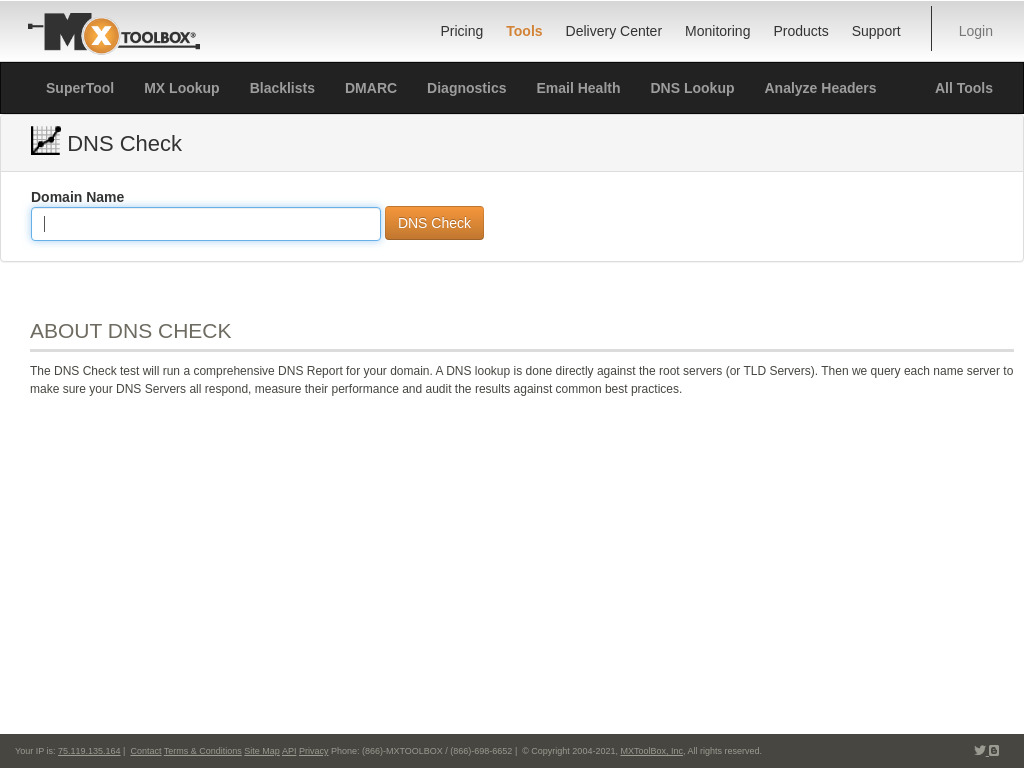 The MX ToolBox kit contains multiple tools to check your DNS Propagation. It accepts input in the forms of the domain name, IP address, or Host name, which it uses as a guide to other information as regards your DNS update. 
This DNS super tool provides a list of commands you can use, and your results are organized and saved in your history.
14. NsLookup
The NsLookup is a tool that shows the results of all the DNS records of the domain used. It accepts multiple server types such as Open DNS, CloudFare DNS, Google DNS, and other local servers. 
15. Dig Web Interface
The Dig Web Interface is another free and easy-to-use tool. It enables you to track your DNS Propagation and provides access to other helpful tools.
With the Dig Web Interface, you can share the information you have entered through a URL generated from the site. You can also enter a URL and convert it to an IP address or Host name.
This tool allows you to select your preferred nameservers and domain type from various options.