Last Updated on March 31, 2023
Dogecoin started out as a meme. However, it has transformed into a legitimate cryptocurrency. In just a couple of months, it went from having almost no value to being one of the most highly valued cryptocurrencies on the market.
What Is Dogecoin?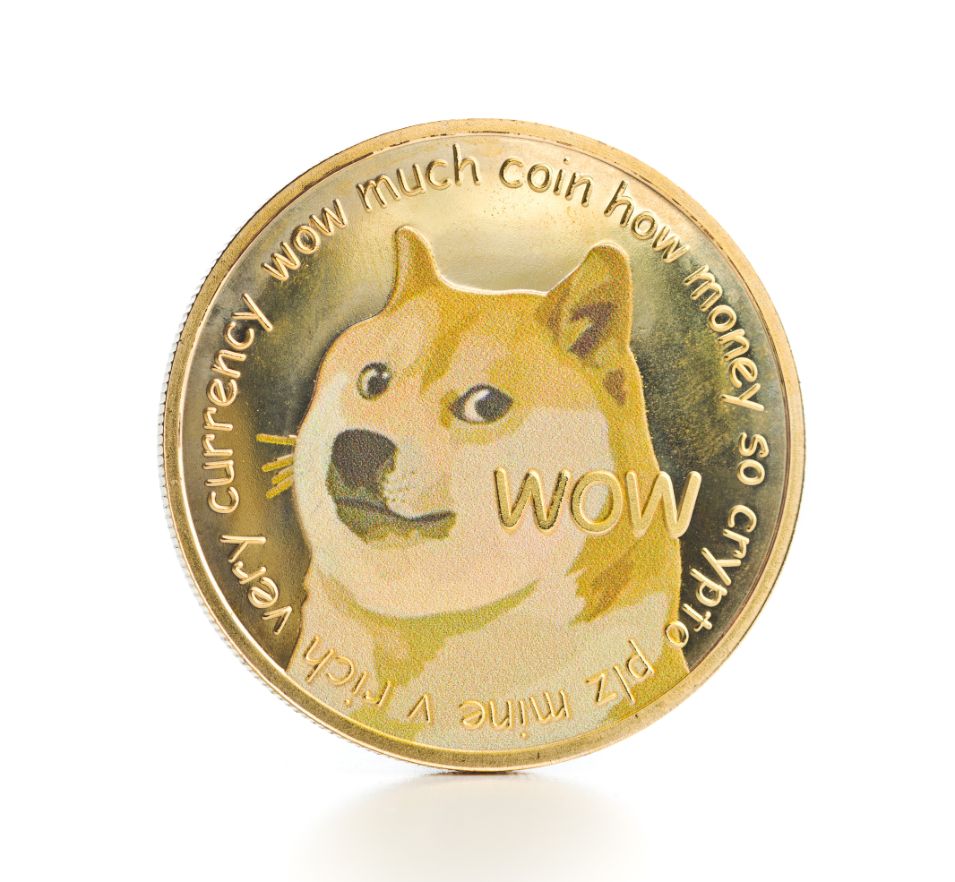 Dogecoin is a digital currency similar to Bitcoin. It allows for peer-to-peer transactions using a decentralized network. However, there are some major differences between Dogecoin and Bitcoin. Bitcoin is based on blockchain technology. It was the proof of concept that this technology could work. Everything about Bitcoin was groundbreaking. It is believed that Bitcoin will change the world when it comes to how transactions are performed. Dogecoin is a cryptocurrency that has a picture of a dog on it. It is a cryptocurrency based on a meme that became popular in 2013. The Doge meme is of the iconic Shibe.
In 2013, the decision was made to combine cryptocurrency and Doge. It was a joke poking fun at the world of cryptocurrency. Soon, with the help of tech-savvy individuals, Doge went from being a joke to being a legitimate currency that helped finance the Jamaican bobsled team in 2014. From there, it was used to finance the building of water wells in Kenya and training dogs for autistic children.
Why Is Dogecoin so Popular?
Recently, financial influencers, actors, and other famous individuals have touted Dogecoin as the next best thing in cryptocurrency. As a result, its value skyrocketed overnight as everyone was trying to buy cryptocurrency. Currently, its market capitalization is $7 billion. It has a massive following. The most notable celebrity to endorse Dogecoin was Elon Musk. Elon's interest in Dogecoin started in 2018. His most recent tweet in January 2021 sent the prices of this currency skyrocketing by 800 percent.
Dogecoin has a selfless community committed to its success. It started as a lighthearted joke with the goal of creating world unity. Over the years, Dogecoin has become a currency that serious investors are using to trade. What started as a joke has literally taken on a life of its own.
What about Investing in Dogecoin?
According to the financial experts at SoFi Invest, "Crypto carries a higher risk than traditional investments." This does not mean that one should not invest in cryptocurrency, like Dogecoin. However, they need to go into it with their eyes open. The meteoric rise of Dogecoin reflects the strange times society is in. Masses of people are moving the markets in unusual ways. They cannot understand the ramifications of their decisions or the psychological limitations of their influence.
Investing in Dogecoin can be fun, and people are making money from it. However, understanding the currency is essential. It is important that a person only invests what they can afford to lose. Cryptocurrencies are volatile. Dogecoin is one of the most volatile out there.
It can be entertaining to watch a cryptocurrency like Dogecoin fluctuate. However, that same volatility can lead to heartbreak if people over-invest in a currency they don't understand.