Last Updated on June 22, 2023
You've been dreaming of this moment, and you want it to be everything you've imagined: your wedding day. If Texas is part of that dream, you have some decisions to make to get all the details taken care of for your big day. From your bridal gown to wedding table rentals, you have a lot to prepare for, but you don't need to panic.
Even if you don't use a wedding planner, you can take care of everything ahead of time to make your wedding day a real celebration. These tips can help you stay calm while staying on top of your wedding planning.
Pick a date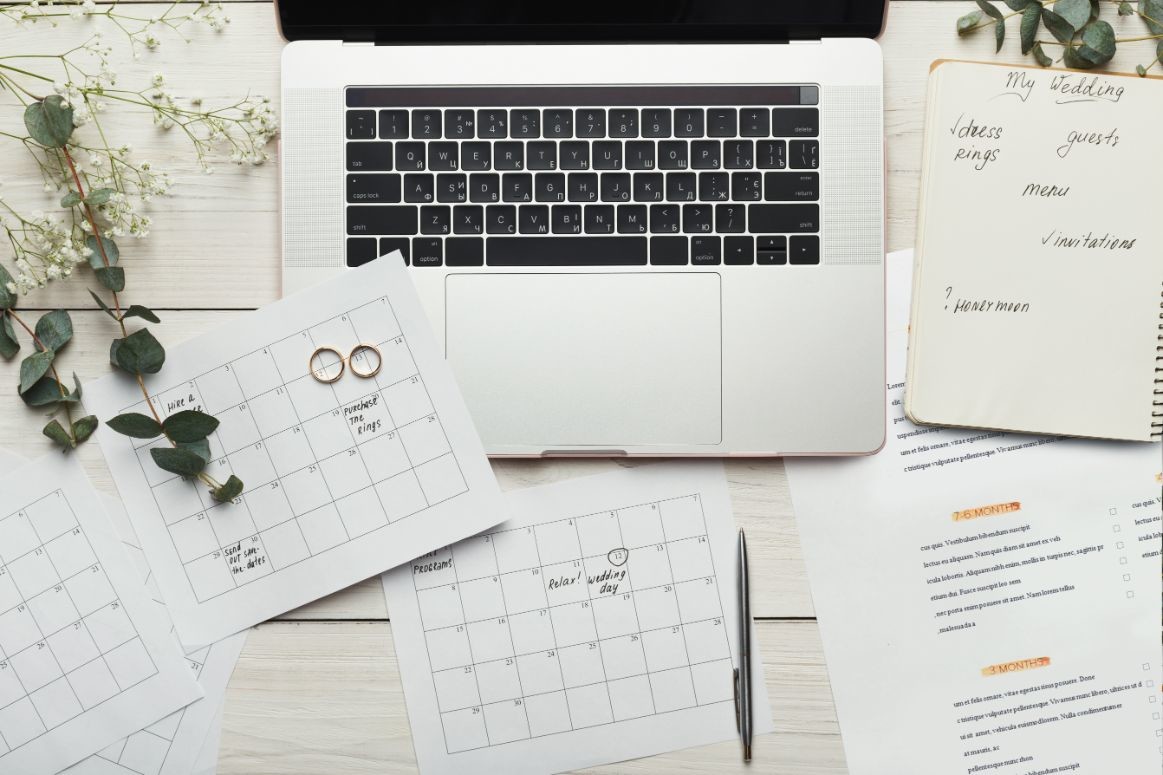 No wedding preparations can begin without a date, so decide when you would like to be married. Some couples envision an outdoor garden ceremony, while others love the holiday feeling of a winter wedding. Keep in mind that, like with most events, weddings do have a busy season.
If you want a June ceremony, you may have competition for wedding rentals in Houston as well as venues, especially for prime times.
Make sure you check the weather forecast for the day especially if you plan on an outdoor wedding. Picking the date might have a lot to do with your budget and requirements. If you plan on a grand and unforgettable wedding having a tight budget, make sure you plan the wedding in a comparatively less busy season.
Create a Vision
Back in the day, brides would focus on a color scheme for their weddings, but nowadays, receptions may instead have a theme, such as a vintage deco, rustic farm, or more modern elegant affair. You should decide what feeling you want your service and party to have and then look for venues, accents, and vendors that go along with that feeling.
For example, wedding rentals Austin may have simple tables and chairs or sleek pedestal tables and barstools to fit your style as well as other accessories to customize your wedding. You can peruse bridal magazines for ideas and even create a Pinterest account of the things you like, from dresses to flowers to cakes.
You have to be super careful about important aspects like your dresses, wedding venue, wedding decoration, wedding invitation cards, food menu, and wedding photographer and so on. Make sure you have plenty of time to decide all these things. Otherwise, you might not be happy with a lot of things after the special day.
Mind Your Budget
Everyone wants the best for their wedding, but you also don't want to go into debt for just one special day. After you have an idea of when and where you plan to get married as well as the basics you want, you should set a budget and stick to it. You should be able to work with vendors at every price point.
Sticking to the budget can be very difficult but you need to know the maximum amount you can spend for the occasion. Once you know the limit, try to know the cost of everything you plan on having and doing at the wedding. If it exceeds your budget, cut down unimportant and less important items and focus on doing the most important things.
Get Organized
Weddings aren't difficult to coordinate, but they do involve a lot of details, especially if you aren't working with an event planner. The trick is to be organized, but if that isn't your specialty, then find a notebook, website, or app to help you keep track of everything. That way, you can record who you've talked to or hired and have all the information you need in one place.
Think of it as back-up memory storage when you can't remember it all on your own.
Have Fun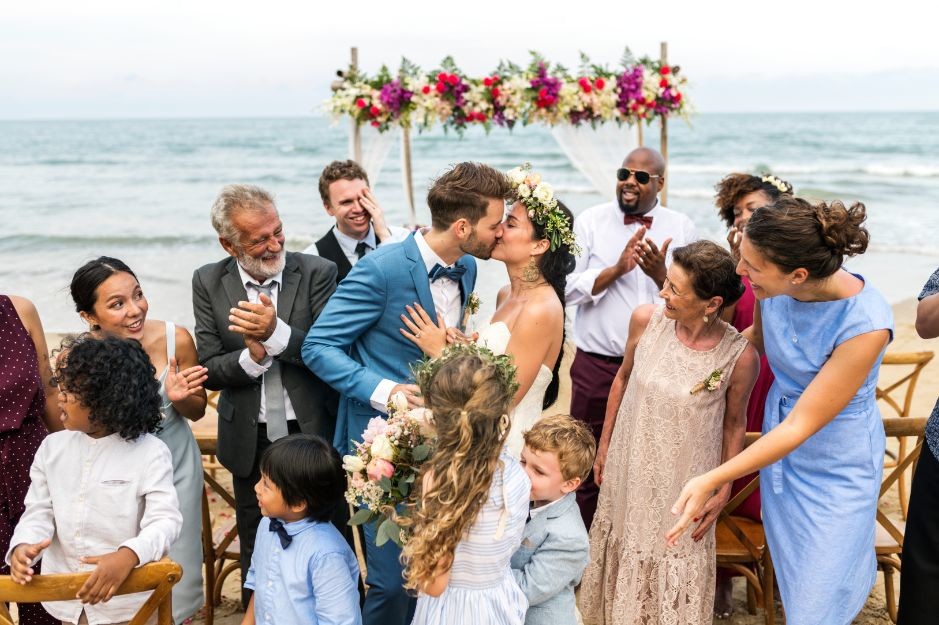 Planning a Texas wedding can be a chore, but it's all with that one goal in mind of your dream wedding. It can be very stressful if you plan on doing a lot of things on your own. Hopefully, you can delegate some of your tasks to your bridal party, family, or friends who are willing to help you and take away some of the stress that goes with event planning.
Don't forget that a wedding is more than the signing of a contract; it's a celebration of your union. What's important is the love and support you have for each other, and everything else is just icing on the (wedding) cake.
Hire Professionals If Your Budget Permits
A grand wedding needs a lot of things done right. If you want to make your wedding unforgettable and unique, it is best to leave different tasks to professionals like a wedding planner, wedding videographer, wedding photographer, and so on. It will allow you enough time for yourself and see everything happen smoothly.