What Is an Ebook?
The letter 'e' is often used as an abbreviation for the word 'electronic,' as is the case with e-mail, e-sports, etc. Therefore, the word 'ebook' is simply a short form for electronic book.

As an electronic version of the traditional hard copy books, an ebook uses electronic devices to display the long-form texts therein. Some of these display devices include a computer, mobile phone, or a special ebook reader.

Just like their traditional hard copy counterparts, ebooks have multiple pages that a reader can navigate through to find the content they're looking for. But since those pages are only available in digital print, they're often compressed in digital file formats, particularly PDF documents.
Why Do You Need An EBook?
The ebook industry has witnessed a tremendous growth over the past decade. According to Nielsen Bookscan, print sales registered a 9% drop in 2011 and 2012, while digital sales increased substantially over the same period. By 2010, major online retail outlets like Amazon were selling more ebooks compared to hard cover books.

From 2010, the global demand for ebooks continued to rise dramatically. Reports by Statista indicate that by 2018, the ebook industry was set to hit $8.6 billion dollars. The same reports indicate that 20% of readers prefer more ebooks to hard copy books.

So, why are ebooks so popular and why would you need them?

Now, ebooks may have been invented with authors in mind. But over time, it's been proven that anyone can leverage these books, either for their own self-empowerment or to grow their brand.

Ebooks are now exceedingly popular among content marketers who use them to offer valuable information to their target audience. In fact, statistics indicate that up to 38% of content marketers use ebooks as one of their primary content marketing strategies. With a carefully-created and professionally-presented ebook, you can build credibility with your prospective clients and possibly generate leads in the process.

But regardless of whether you're an author, artist, or content marketer, ebooks come with some outstanding advantages over long-form printed media.
Some of those benefits include:
• Accessibility – Ebooks are immediately accessible. All you need is a source of internet and internet-enabled device.

• Convertibility – You can easily convert an ebook into a hard copy book by printing it out. The same cannot be said about hardcopies.

• Flexibility – There are numerous ways to enjoy ebooks. You can modify the font size to your desired specifications. You can also read the text aloud using text-to-speech software. Plus, you can choose the specific file format in which you want to read your ebook.

• Portability – Ebooks are highly portable as thousands of pages can be compressed and stored in a single media file.

• Searchability – Most ebooks implement powerful search features that allow you to hunker down on the specific content you're looking for.

• Reduced production cost – Once you create the first ebook, you can distribute the copy as many times as you wish without incurring any additional production cost.

• Better presentation – Ebooks incorporate certain design capabilities and digital media elements that make them more presentable than hardcovers.

• Effective lead magnets – You can leverage your ebooks to generate leads to your website. For instance, you could give them away in exchange for email addresses, or embed valuable links in the ebook file.
Top 4 Ebook Creation Tools
Creating an informative and engaging ebook is not a walk in the park. Which explains why some people prefer to hire professional ebook creators. However, you could also create your own ebooks by yourself, using certain ebook creation tools.

This section shall go over the top 4 ebook creation software worth checking out: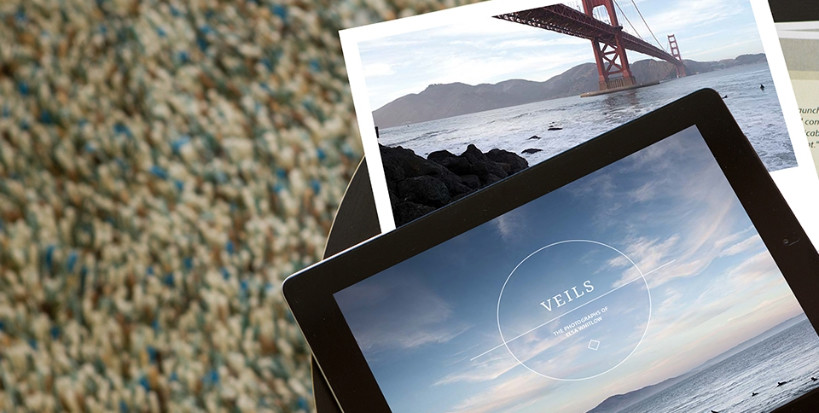 Adobe InDesign is one of the most efficient ebook creation tools out there. The software comes with a user-friendly interface and integrates with numerous other Adobe products, including Adobe Illustrator, for hassle-free ebook creation.

The e-book creation process using Adobe InDesign is plain and simple:

i. You begin by downloading and installing Adobe InDesign
ii. Next, you open the document you wish to convert into an ebook
iii. You then add clickable cross-reference links as follows:
• Right-click and select Interactive > New Hyperlink
• Highlight the section you wish to use as the cross-reference link
• Right-click and select Interactive > New Hyperlink Destination
iv. After creating your cross-references and hyperlinks, you can now export your ebook by clicking on File > Export
v. Name your ebook and complete the creation process by assigning it a suitable file path
vi. Save the document

Ebooks created using InDesign are mostly available in PDF file formats. The tool also supports HTML, allowing you to export your ebooks with ease. And besides ebooks, you can also use Adobe InDesign to create flyers, magazines and newspapers, presentations, posters, and brochures.
One outstanding benefit of using Microsoft Word as your go-to ebook generator is that you're probably already familiar with other MS Word tools. Microsoft Word lets you create your ebooks strictly in PDF formats. But after creation, you can determine how you view the documents.

For instance, you can simply save your ebook as .doc, .docx or .html formats and then upload it to other programs like the Kindle Direct Publishing. After that, allow some time for Kindle to give back your ebook in the form of an MS Word document.

Just like Adobe InDesign, the ebook creation process using MS Word is straightforward:

i. Create a new Word document
ii. Add the title page, which includes details like the book's title, subtitles, and author's name
To create the book's title, select the title text and proceed to the Home tab of the document's Ribbon toolbar, locate the Styles gallery, and click the Title style. You can add other elements of the title page right from the Styles gallery.
iii. Configure the Table of Contents
iv. Set up your ebook's chapters
v. Add headers and footers to each page
If you're trying to create more than one ebook, you can save the template up to this point and reuse it with subsequent ebooks.
vi. If you're only creating a single ebook, add content to each page, the same way you would with hardcovers.
Google Docs shares a lot in common with Microsoft Word as far as ebook creation is concerned. Most notably, these tools are both highly accessible, user-friendly, and free to use. However, Google Docs has an edge over Microsoft Word in terms of formatting capabilities.

With Google Docs, you can format your ebooks in either PDF or ePub file formats. Plus, you can save your project in .docx and leverage autoformatting tools available on Kindle Direct Publishing or other publishing platforms. The best part is that being a cloud-driven software, you won't have to worry about losing your ebooks in the event your computer breaks down.

Here's how to go about creating your ebook using Google Docs:

i. Open a new Google Doc and type in your text
ii. Add headings and subheadings to your document
iii. Add your other desired formatting styles
iv. Proofread and edit your document
v. Add headers and footers to your document by choosing Insert > Header and Page Numbers.
Some of the details you can add here include:
• The author's name,
• EBook name,
• Your website logo and/or URL,
• A link requesting your readers to subscribe to your list,
• Page numbers,
• Your copyright notice, and
• A request for reviews
vi. Add images (where applicable)
vii. Generate your table of contents by selecting Insert > Table of Contents
viii. Finish up adding content to the book
ix. Download the document in PDF or ePub formats and save
Like many high-end ebook creator tools, Bit.ai bills itself as a user-friendly and affordable software. But what truly stands out about this software is its compatibility with various media platforms, such as YouTube, One Drive, Google Docs, SlideShares, and Excel Spreadsheets. You can share a link from any platform and Bit.ai will automatically convert the link into visual content.

Plus, the software lets you collaborate with other participants in real-time so they can suggest changes to help fine-tune your ebook. And being cloud-based, ebooks created using Bit.ai are secure even in the event of data loss occasioned by theft, virus attacks, or hard drive failure.

The ebook creation process for Bit.ai is more or less similar to that of other tools on this list:

i. Start by creating a document or import an existing one
ii. Add the title page, as well as headers and footers
Bit.ai will generate an automated table of contents depending on the headers that you add to the document.
iii. Add chapters to the document
iv. Add other desired elements
Note that Bit.ai allows you to incorporate unique elements, such as math equations, GIFS, and code blocks.
v. When done, add a trackable link to the ebook and export it in DOCX, PDF, or ePub formats
The trackable link will enable you to know how frequently your ebook is viewed and the average time a reader spends on it.
Final Thoughts
There are so many ebook creation software that you may not immediately tell which tool is efficient and which one is not. The conventional wisdom is to choose ebook creators that are user-friendly, affordable, and support numerous input and export file formats. Also, the software should be compatible with various operating systems, including Android, iOS, macOS, etc.