Last Updated on September 5, 2022
With such a variety of dental tips available for dental care, it can be hard to know which ones are the most effective. Dental care is challenging, but not impossible, and with some effort you can improve your smile. Fortunately, there are many resources available that can help you get started on the right track. The key is knowing what works and what doesn't. The tips in this article will help you feel more confident while also improving your dental health.

As a dentist, I know the importance of good oral hygiene habits and healthy teeth to prevent cavities, gingivitis, and other periodontal diseases. But as an individual who has experienced all these in my life, I know how challenging it can be to practice these. Here are some invaluable dental tips that have worked for me personally but also for many others who have struggled with their dental health in the past.
Brush Your Teeth 2-3 Times A Day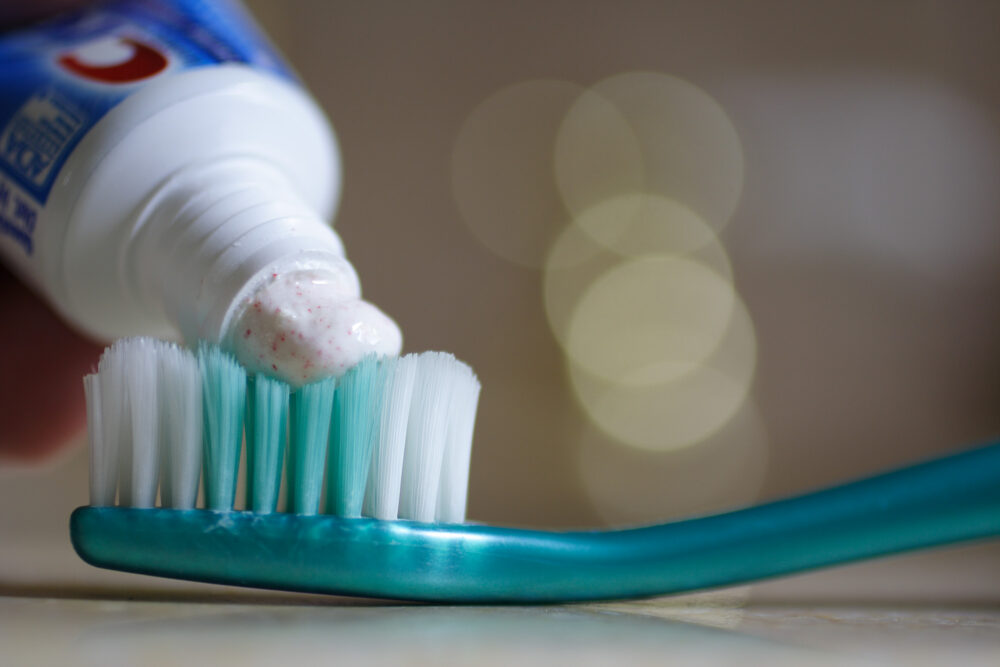 Brushing your teeth with a soft-bristled toothbrush is critical for preventing cavities and plaque buildup. Unfortunately, the vast majority of Americans don't brush their teeth as often as they should. The American Dental Association recommends brushing your teeth twice a day for two minutes each time. If possible, brush your teeth after breakfast and right before bed. Doing so will drastically improve your dental health and help prevent cavities and gingivitis.
Make sure you're brushing your teeth correctly. First, make sure you're brushing with toothpaste containing fluoride. You can also use an antibacterial mouthwash. Next, start at the top teeth, moving the brush in small circular motions down to the bottom teeth. Be sure to brush your tongue, too. If you have braces, be sure to clean the brackets and teeth around them. Lastly, remember to replace your toothbrush regularly. Your toothbrush should be replaced every three to four months or sooner if the bristles become frayed.
Floss daily
Floss is a critical tool for dental health, but most people don't floss regularly. In fact, only about half of American adults floss at all! This is unfortunate since flossing helps remove bacteria and plaque from in between the teeth, where a toothbrush can't reach. This can help prevent gingivitis (swelling in the gums) and cavities.
To floss, wrap the string around your two middle fingers, and then move your fingers in a sliding motion between each tooth. Be sure to floss both sides of your teeth, too. You can also use a water flosser, a device that shoots a gentle stream of water to remove plaque between the teeth.
If you have trouble flossing, there are flossing aids available that can help like floss threaders or floss holders. Be sure to talk to your dentist if you have persistent issues with flossing. They might recommend a special type of floss or oral irrigator that is easier to use.
Use Teeth Whitener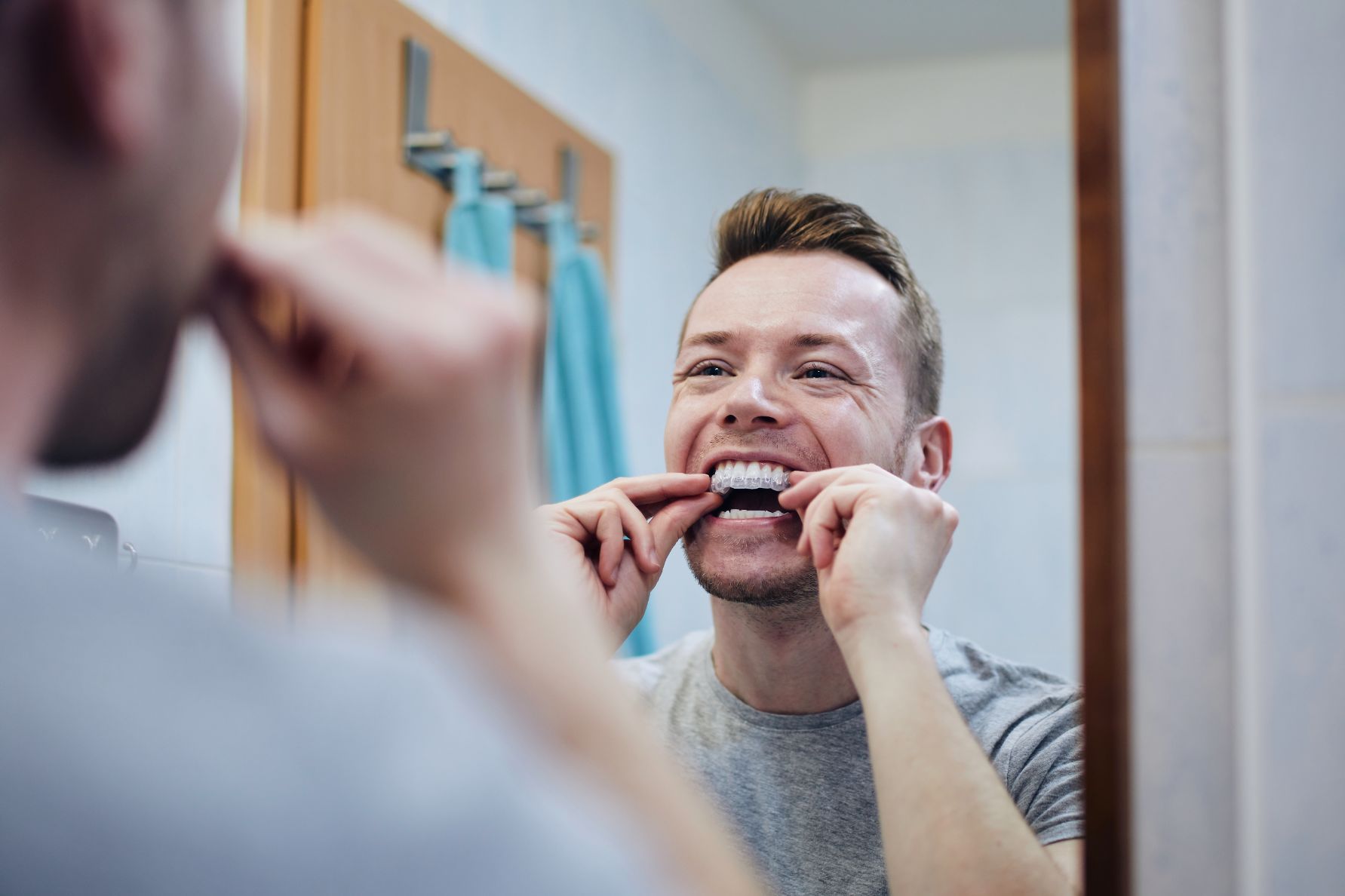 Many people think getting their teeth whitening is expensive and has to be done by a dentist, but that's not true at all.  People who want whiter teeth can take advantage of many different teeth whitening products like strips, gels, or even mouthwashes. The important thing is that you use a teeth whitening product that is safe and effective. You can use teeth whitening strips or gel in the comfort of your own home. If you opt for a teeth whitening strip or gel, you will need to wear them for a few hours every day. You may also need to use a teeth whitening mouthwash to get the best results. Whitening strips may cause some irritation in your gums, so that is something to keep in mind while using them.
Drink plenty of water
Drinking plenty of water each day is important for many aspects of health, and dental health is no exception. Water helps flush harmful bacteria from your mouth and keeps your gums healthy. If you don't drink water regularly, your mouth can become very dry, and bacteria can grow very easily in an environment where there is little to no moisture.
Make it a point to drink plenty of water. If possible, drink a glass of water before you go to bed each night. This will help prevent cavities, reduce the risk of gum disease, and keep your mouth clean.
Visit your dentist regularly for cleanings and check-ups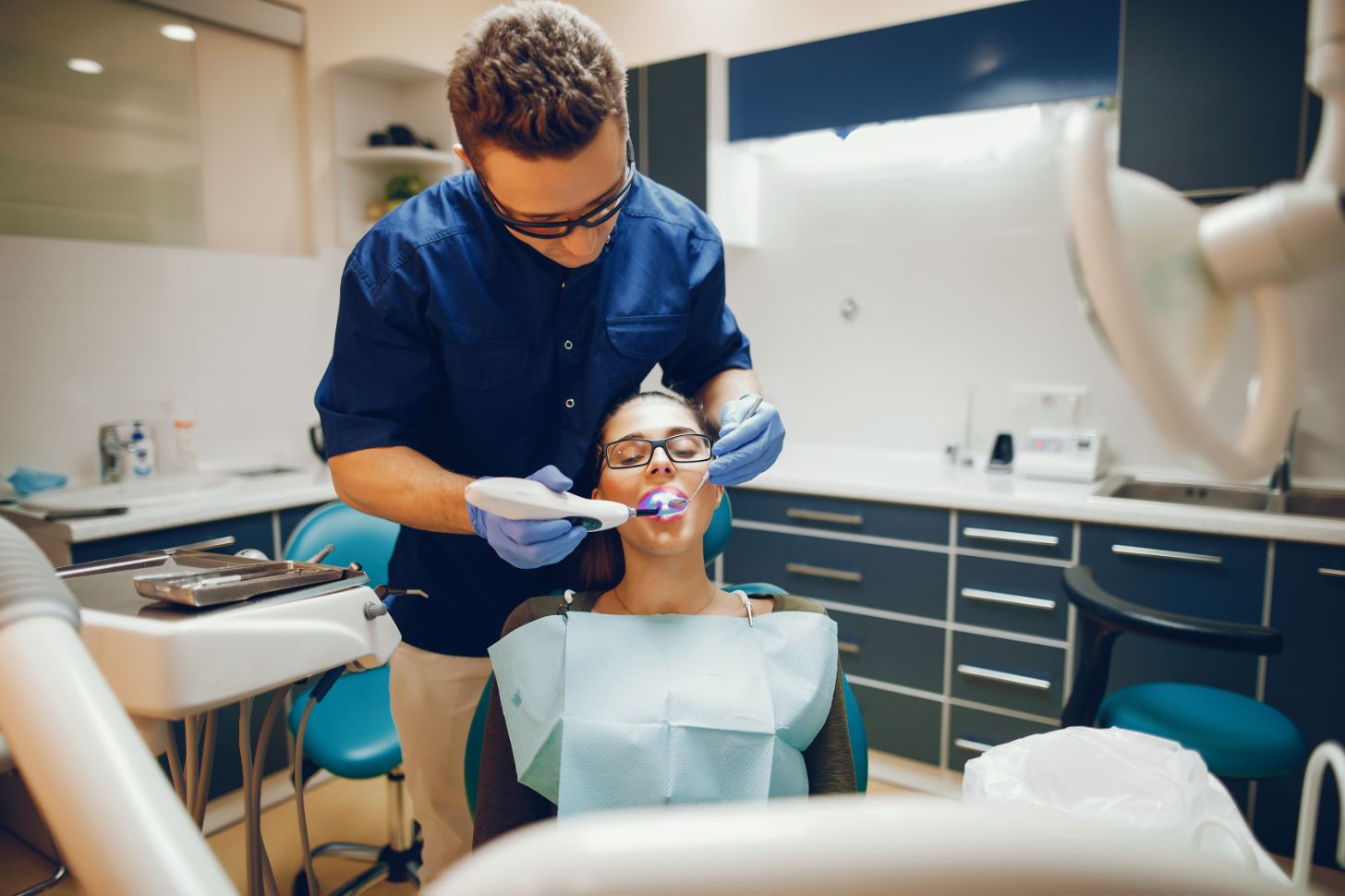 Regular dental check-ups and cleanings are critically important for overall dental health. During a dental cleaning, your dentist will use a special cleaning tool to remove plaque and debris from your teeth. This will help prevent cavities and gum disease. Unfortunately, many people wait a long time between check-ups. Waiting too long to visit your dentist can lead to unnecessary dental work or even tooth loss. To keep your teeth healthy, you should visit your dentist every six months. This will allow them to spot potential issues early and help you maintain healthy teeth for life.
Use a tongue scraper
Your tongue is covered in bacteria, and it often transfers to your teeth. In fact, your teeth can be covered in bacteria from your tongue. That's why it is so important to use a tongue scraper to remove bacteria from your tongue. You can purchase a tongue scraper at your local pharmacy or drug store. It is important to clean your tongue daily because bacteria on your tongue can transfer to your teeth and cause cavities. It is also important to clean your tongue because more bacteria on your tongue can lead to bad breath.
Don't forget the mouthwash!
Mouthwash is an excellent way to add a little extra protection to your dental health. Mouthwash will help kill bacteria, prevent gingivitis, and reduce plaque. If you want to add an extra layer of protection, look for a mouthwash that includes fluoride. Avoid mouthwash that contains alcohol and has a high amount of sugar.
There are many different types of mouthwashes available. Look for one that is alcohol-free and has either a low or no sugar content. You can also choose a mouthwash that contains natural ingredients, like essential oils.
Conclusion
As we have seen, there are many dental tips that can help you improve your smile. You can use these tips to prevent cavities, plaque, and gum disease. It is important to remember that you can't just rely on brushing your teeth to improve your dental health. You also need to floss, drink plenty of water, and visit your dentist regularly. With a little bit of effort, you can improve your dental health and smile.