Last Updated on September 8, 2022
Technology in the modern world is moving at a rapid pace, particularly when it comes to business and the ways in which businesses conduct themselves and their activity. The days of desks being piled up with stacks of paper are all but gone. Now we have tablets and high-end computers that can store all our files for us. For years, the signature has always been something we have done in person and with pen and paper, however, even the ways we sign our name have evolved over the last few years.
The shift to e-sign apps and tools is becoming more and more popular, with the number of e-signatures going from 89 million in 2012 to 754 million in 2017, I would expect that figure to have hit 1 billion not long after! The aim of this article is to break down what an e-sign application is, what it does, why you may want to use them and to give you a list of the best ones available and their standout features. 

What are electronic signature applications?
You may be thinking, 'well doesn't Microsoft Word have a pen tool? Can I just use the pen tool and sign my name using any app like that?' and technically the answer is yes. However, most companies do not want to send sensitive documents to be signed through any kind of app especially now with data protection laws in such force.
You want to make sure that your document or the document you are sending is secure and that is what an e-signature tool does, it allows you to securely make a signature on a document that is encrypted, or password protected. This means that only you or the other party have access to the document, preventing forgery. 
Why would you want to use an electronic signature application?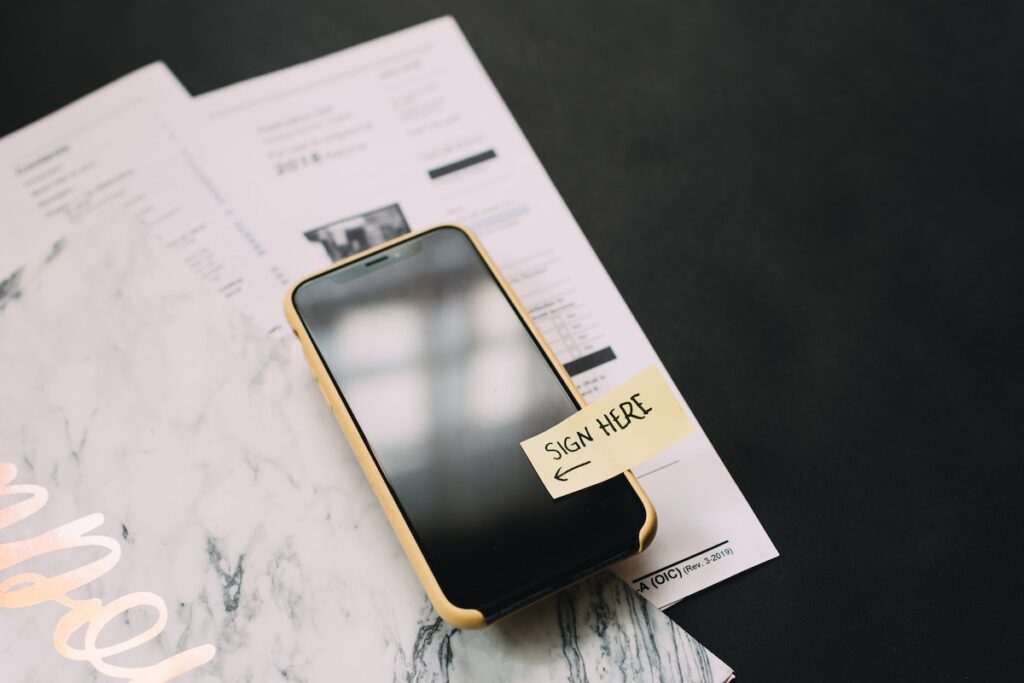 There are many reasons that why you may want to use an e-sign tool, for one, they are another step on the road to making a company paperless and this shift from physical paperwork to electronic paperwork is important.
They are also made for speed and efficiency, if you have clients that can not make it to a meeting or interview for whatever reason, e signature apps allow you to send on paperwork to be signed by them quickly, in business, where time is money, this can be particularly useful and is just one example of the ways in which e-sign applications can be efficient and time saving. They offer peace of mind and allow for you to focus on other matters.
What to look for in a good e-sign application?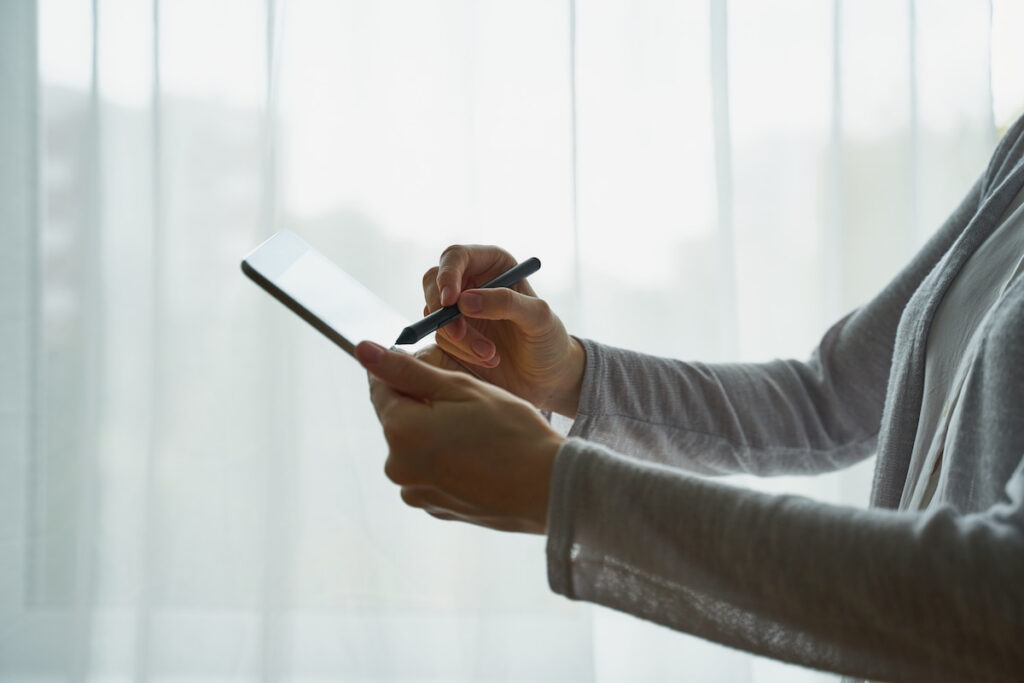 There are many e-sign software tools on the market, what I have done is search based on specific criteria and add the 10 tools to this list that I feel are best for a variety of users, from freelancers to small or large cap businesses. Each application on the list has its own standout feature which makes it worth buying in some way. I hope it will help you understand which one caters best to you! Here are the 4 key things I looked for:
Integration: crucial in finding the right e-sign app to fit your needs is making sure that the app is supported by and works with different applications and software. The last thing you want is for a client to open a document and they can do nothing with it or worse yet, cannot even open it because the file is not supported. The more that a tool can integrate with different apps and software, the more widely it can be used, giving greater value to companies that purchase them.
Cost: speaking of value, it is important that whether you are a large or small company that you are getting value for money. Some e-sign apps can be expensive, and I want to showcase some of them in this list, highlighting a broad range of prices and what both ends of the price spectrum have to offer. It looks to highlight the best entry point for any user.
Security: perhaps the most important feature that a user can look for in an e-sign app is security. All apps include some form of security regarding the document being sent or received, through passwords or encryption, some do a better job than others, however in general, ensuring that the tool complies with regulations is pivotal in them making this list.
Free Trials: who does not love a good free trial? Lots of apps on this list will give you either a free trial of the pro version or a free version, giving you limited ability but giving you access to all features. Either way, it is a fantastic way to get to grips with each tool and see if you like it. Trying the user interface, checking for ease of use and navigation and testing if it can integrate well not just with other apps but with your company are all key things to look for. 
Adobe have always been a big name in technology thanks to their commitment to both quality and ease of use. It is no different here. Adobe Sign is one of the most versatile and accessible tools on this list. Supported and available on all platforms, it lets you send and receive signable documents efficiently. It also offers features for both digital and electronic signatures.
As well as its versatility being a key strength, it has a user-friendly interface and does offer a 14-day free trial which is nice. What I would say is that if you are a small business or if you are unsure about how frequently you may use an e-sign tool then $25-40 per month can be a little steep. Ideal for slightly larger companies, but for smaller business, you may find more use out of others on the list.
Perhaps the best feature about DocuSign is its massive levels of integration with the likes of Apple, Windows, Salesforce and several other applications. It recently had an application for BCR's (Binding Corporation Rules) approved, which in basic terms means it is now certified to the highest level in allowing and for data transfers outside of the EU. So, you can rest assured that your documents are 100% safe regardless of where you send them.
They also offer a 30-day free trial which is plenty of time. However, with a standard plan of $40 per month, you have to pay a lot of money for those features. You can access a $15 per month plan which lets you send 5 "envelopes" per month which is ideal of you want the benefits of DocuSign's features but do not plan on constant use, however even at $40 per month, tools like Adobe offer similar packages for cheaper prices. 
Best known for its excellent cloud integration, HelloSign is extremely simple to use, giving you two options on the main interface, send or sign. It may seem simple, but that is its function, and it does it well! It does also let you create custom templates which can give your work a more personal and professional feel.
The application is well priced and available on both iOS and android devices. They offer free-plans up to $40 per month plans and give a 30-day free trial, however, it is the standard pro plan that wins it here for me. For just $13 per month, you get access to their highly integrated and quality service. Which is a very solid deal for freelancers and small businesses. 
Preview is quite a limited and niche tool. Here is the good news, it is built in and pre-installed on all Macs. So, if you have an Apple desktop, you have instant access. The bad news is you can only get it on Mac. Preview does not set out to break any records or win any beauty pageants, but it is effective, simply preview your document, go to tools, press annotate, signature, manage your signature and then create it and sign and it will be saved for you!
You will need to put in a password before using it, so it is secure in that sense. If you have a Mac, then it is a good tool to have and can save you from spending money getting e-sign software when you already have a tool on your computer.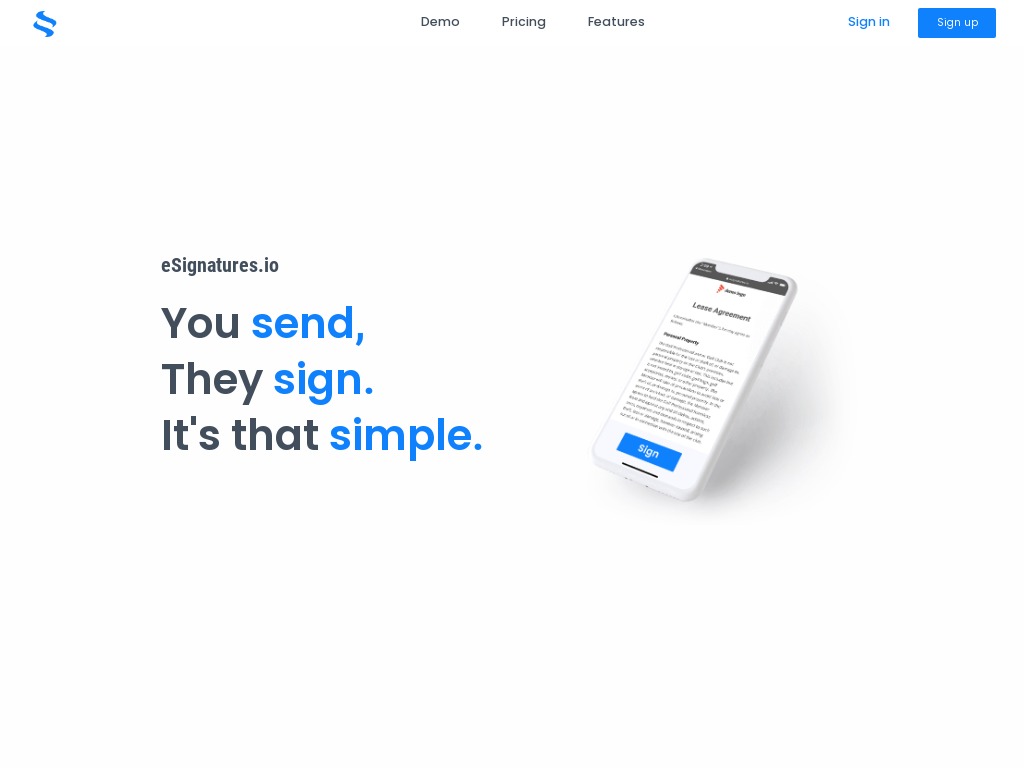 What if you do not want to pay $15-40 per month and make a commitment to an entire e-sign tool? Maybe you just need to sign something once or do minimal signing? Well look no further than ESignatures.io. This is a pay as you go tool which charges $0.49 per document. It also integrates with the likes of Zapier and Google Docs and gives helpful tutorials on how to send documents if you need help. For freelancers or limited e-sign users, this pay as you go option is a game changer and should certainly be investigated!
In terms of value and value for money, I would struggle to find a tool that matches Docsketch. If you are a freelance writer or a small business, you can sign up to 3 documents per month for free or get unlimited sending and receiving access for just $10 per month! You can also build templates, it is slick, easy to use and inexpensive.
You could also avail of a $30 per month plan where you get unlimited templates as well as custom branding, but for my money, I am unsure if it justifies the jump in price considering you can send and receive unlimited documents for $10. It integrates with Slack and Zapier which is good for business teams. Docsketch does exactly what you would want an e-signature app to do. It doesn't have the bells and whistles of some of the others on the list but for its price, I would argue it is one of the best you can get on the market. 
Pandadoc is not only an e-sign application. It is a multitasker! It lets you send documents and receive payments once the document has been sent. This is a unique feature that normally requires a separate application or conversation. This tool ties everything together nicely. It integrates with PayPal and Square for payments and for $25 per month, is still one of the more inexpensive tools on the list.
What makes Signnow unique is its ability to let you add team members for a low cost. Sometimes, more than one person may need access to documents and for $20 per month per user, you can add as many as you want to the plan. The annual plan, if bought, equates to $8 per month per user which is excellent value if you are a larger company that expects to get use from the application. Signnow does what it sets out to do and eliminates the stress of paying lots of money to add team members to the plan. A very solid option for larger businesses.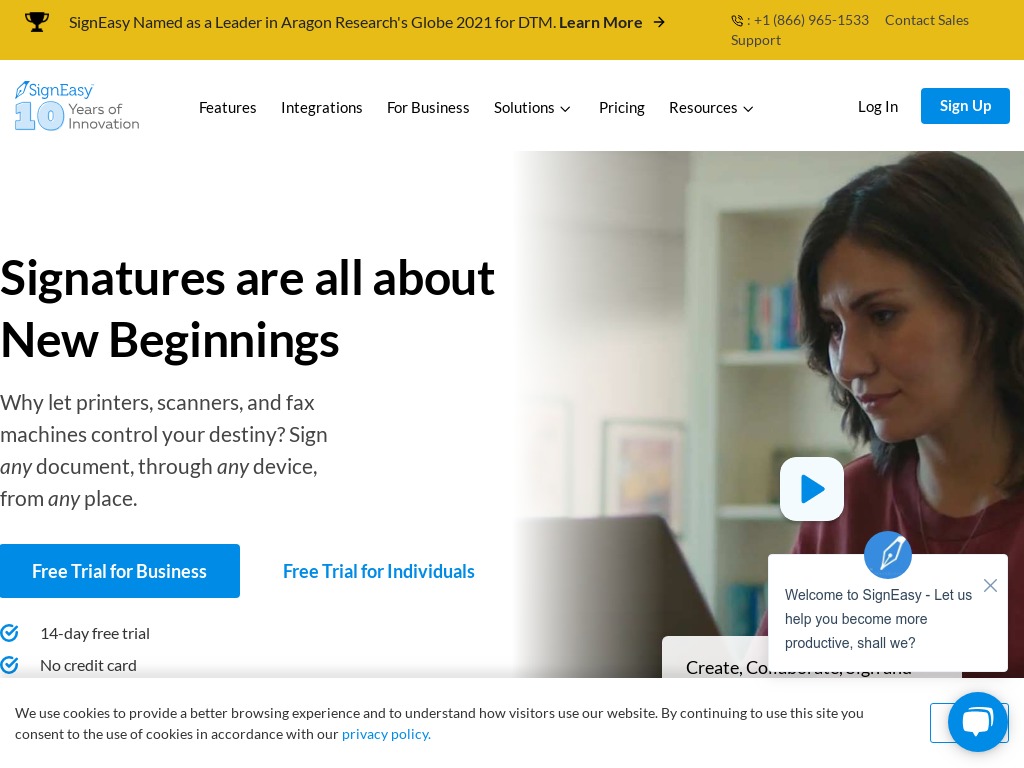 This is my personal favourite e-sign application and is one that I have worked with before! It is super versatile, available for desktop or mobile use, it supports cloud storage and has an easy-to-use interface.
You can reuse older templates, which makes creating documents to sign a lot more time effective. In terms of its pricing, the standard plan is competitive at $8 per month with a 2-week free trial. For teams and companies, they offer a $20 per month plan for 3 users and $20 per month per extra user after that. It is such a well-priced and well-structured application. I highly recommend. 
What makes eSignly unique is the bundle of solid features it gives its users access to. The ability to do scheduled signing, in-person signing, team-management, vast integration and audit trials are features all readily available on this platform. Its ability to offer you all the basics that you would expect from an e-sign tool as well as so many other features make its $10-15 per month price tag competitive. A great tool for smaller businesses looking to capitalise on its features!