Last Updated on April 6, 2023
`Are you a gaming enthusiast looking to take your game room to the next level? Whether you're a newbie or an experienced player, having the right accessories is essential for any gamer's room. From sound systems and screens to seating and consoles, there are so many options out there that can help elevate your gaming experience. Most accessories tend to be on the pricier side, so it's important to do your research and find the right pieces that suit your needs.
One of the most obvious components of any gaming room is a comfortable seating arrangement. Whether you're playing alone or with friends, having comfortable chairs or couches will make for a much more enjoyable experience. Look for chairs with adequate lumbar support, armrests, and adjustable backrests to ensure the best gaming sessions. You can buy some of your game room accessories via Best Selling.
To help you get started, here is a beginner's guide to the essential accessories you should have in your gaming room.
Surround Sound System
A good quality surround sound system is an absolute must-have for gaming rooms. You'll want speakers delivering powerful, crisp sound and deep bass, so choose wisely when shopping around. Look for systems with multiple drivers (subwoofers and tweeters) that can support various sound formats.
Gaming Chairs
As mentioned earlier, having comfortable seating is essential for any gaming setup. Look for chairs with adjustable backrests and a variety of features like built-in speakers, cooling systems, and lumbar support. If you're going to be playing for long hours, it's definitely worth investing in a high-quality gaming chair.
Gaming Desk
A sturdy and ergonomic desk will help you stay organized while gaming. Look for one with plenty of workspace and adjustable heights so that you can adjust your setup according to your needs. Additionally, consider getting a desk with cable management and drawers to keep all your gaming gear in one place.
Gaming Console
If you're serious about gaming, you'll need to invest in a quality console that can handle the latest games. The Sony PlayStation 4 Pro is an excellent choice as it offers 4K resolution, HDR, and an incredible library of games. However, you also have other options like the Xbox One X or Nintendo Switch.
Monitors
Your gaming setup won't be complete without a good monitor. Choose one with a high refresh rate and response time to ensure smooth visuals while playing games. Make sure to look for a monitor with the right size, resolution, and other specs that suit your needs. There are monitors available in various sizes and resolutions, from Full HD to 4K UHD.
Lighting
Another great accessory to consider is lighting. Whether you opt for a moody ambiance or something brighter, the right lights can help set the tone of your gaming room. Look for lamps and fixtures that are adjustable and easy to operate.
Power Strip and Extension Cords
A power strip is an essential gaming accessory as it allows you to manage multiple devices without taking up too much space. Choose one with surge protection for extra safety, and make sure to use high-quality extension cords that can deliver enough power for your devices.
Most gamers have a few essential accessories that they can't live without. With these tips, you can find the perfect pieces for your gaming room. Don't be afraid to shop around and test out different items until you find what works best for you.
Game Storage Solutions to Maximize Your Home Gaming Space
Gaming is a popular pastime that continues to grow and evolve with innovative technology. However, with the increasing gaming popularity comes the challenge of finding enough space to store all your gaming accessories. Whether you're an avid gamer or just starting out, it's important to find ways to maximize your home gaming space.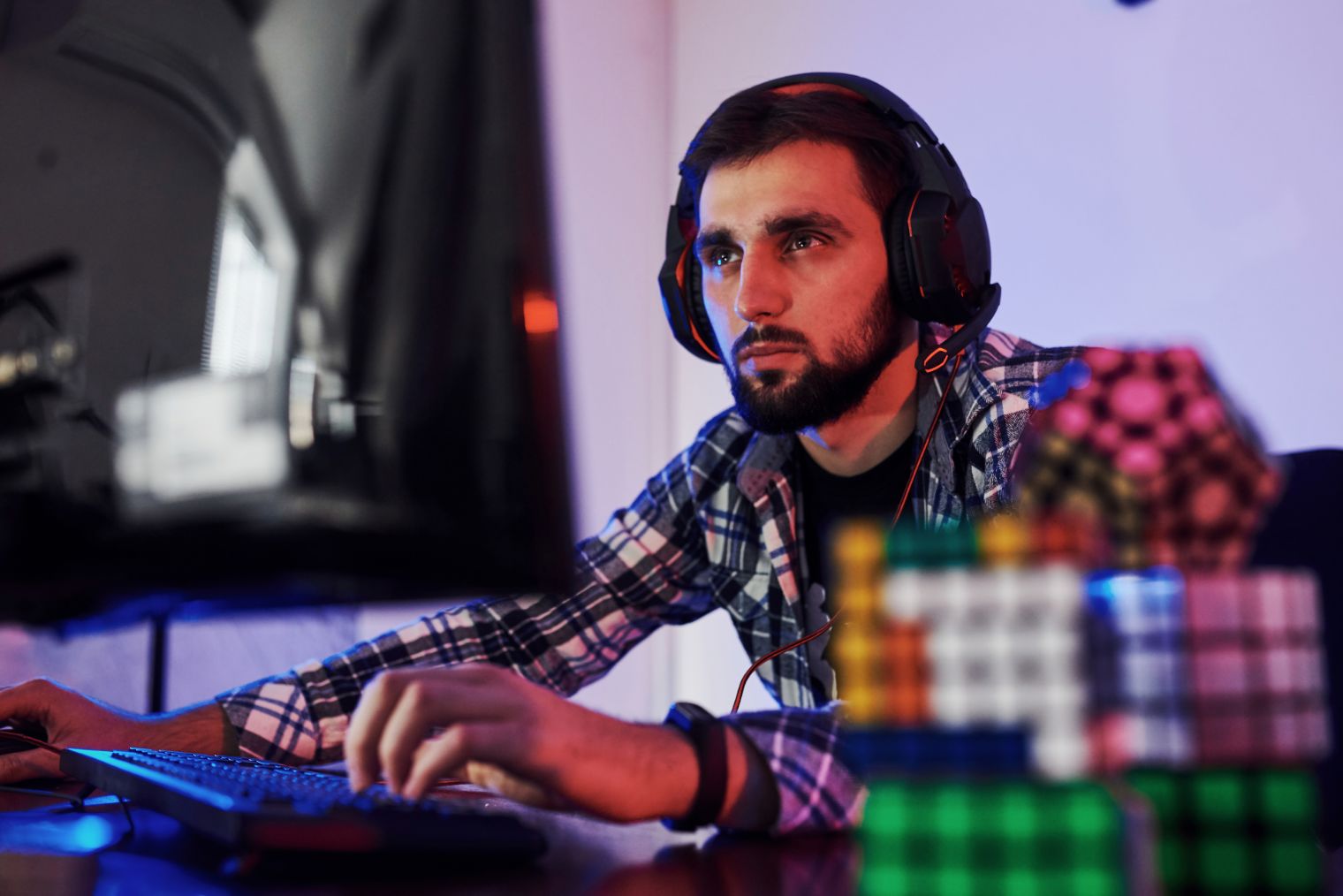 1. Wall-Mounted Storage Shelves:

Wall-mounted storage shelves are a great way to free up space while still keeping all your gaming accessories organized and accessible. Look for shelves that can hold multiple consoles, controllers, and other items, so everything is conveniently located in one place.

2. Gaming Carts or Towers:

If you're looking for a way to keep all your gaming gear organized, then investing in a gaming cart or tower is the way to go. Look for one with plenty of space and compartments so you can easily access consoles, controllers, games, and other accessories. A lot of gaming carts and towers also come with wheels which make it easier to move around if needed.

3. Gaming Benches:

Gaming benches are great if you're short on space or just want to keep your gaming area tidy. Not only do they offer plenty of surface area for all your consoles and controllers, but some even have storage compartments so you can neatly store cords, cables, and other accessories.

4. Cable Management Solutions:

Cutting down on clutter is essential when it comes to organizing a gaming room. Invest in cable management solutions such as cord organizers and surge protectors to keep all your tech accessories neat and tidy. Most of these solutions are also reasonably priced so that they won't break your budget.
With the right storage solutions, you can easily maximize your home gaming space while still keeping everything organized. Plus, these options are extremely customizable, so you can tailor them to fit your unique needs. From wall-mounted shelves to gaming benches and cable management solutions, you'll be able to find a storage option that works best for your gaming setup.
In Conclusion
Having your own gaming room can bring hours of entertainment and joy, but it's important to make sure you have the right gaming gear and storage solutions to maximize your space. Invest in essentials like a good console, quality monitor, and adjustable lighting fixtures for an optimal gaming experience. You should also consider the different storage options, such as wall-mounted shelves, gaming carts and towers, gaming benches, and cable management solutions to keep all your gaming accessories organized. With the right setup, you'll be ready to embark on an adventure into the world of video games.