So you want to become a video editor. That's great! Welcome to a $779.8 million industry with creative people from all walks of life.
There's just one downside: this will be no walk in the park. As with everything else, it will take time, mistakes, and a little luck to become the best in what you do. 
Whether you've never edited anything yet or you've already dabbled in a few projects, here are some cool insights about the business.
The Rise of Video Content
Videos have always been a go-to content, especially if you want to be entertained or you want to learn the ropes. Before Hollywood, there were attempts at creating moving visuals that would delight audiences and perhaps, even capture fleeting moments. 
In 1888, the first-ever video recording was filmed at a house in a suburb of Leeds, Yorkshire in Great Britain. In 2005, the first-ever video entitled 'Me at the zoo' by Jawed Karim was uploaded to YouTube. In 2016, Tiktok was founded by Zhang Yiming. As of 2020, both YouTube and Tiktok, two of the world's biggest and most popular video platforms, boast of more than a billion active users each. 
It's expected that video content will only get bigger in the future. Hence, video editing jobs and talents will also be on the rise in the years to follow. Do it for fun or as a career, video making, and editing is a wonderful field to get into. You will develop skills that could help you in other areas as well, such as in marketing, the arts, and storytelling.
Getting Started with the Right Tools
One of the first things you will need aside from hardware is video software. There's no shortage of apps for this purpose: from heavy-duty applications to light, online video making software, it usually comes down to 1) the project at hand, and 2) your current skills.
Experts usually prefer heavy-duty software because it lets them adjust minor details (e.g. create custom transitions) that are often not possible with simple video editors. The downside is that you will need to invest in extra equipment, such as a mid-to-high range graphics card and about 2GB VRAM (4GB for 4K editing) to get the best possible results.
Online video-making apps like Fastreel by Movavi on the other hand, require little to no extra equipment or learning curve. Anyone can start using its user-friendly interface and pre-made templates instantly. Its Online Video Editor will let you combine video files quickly and easily.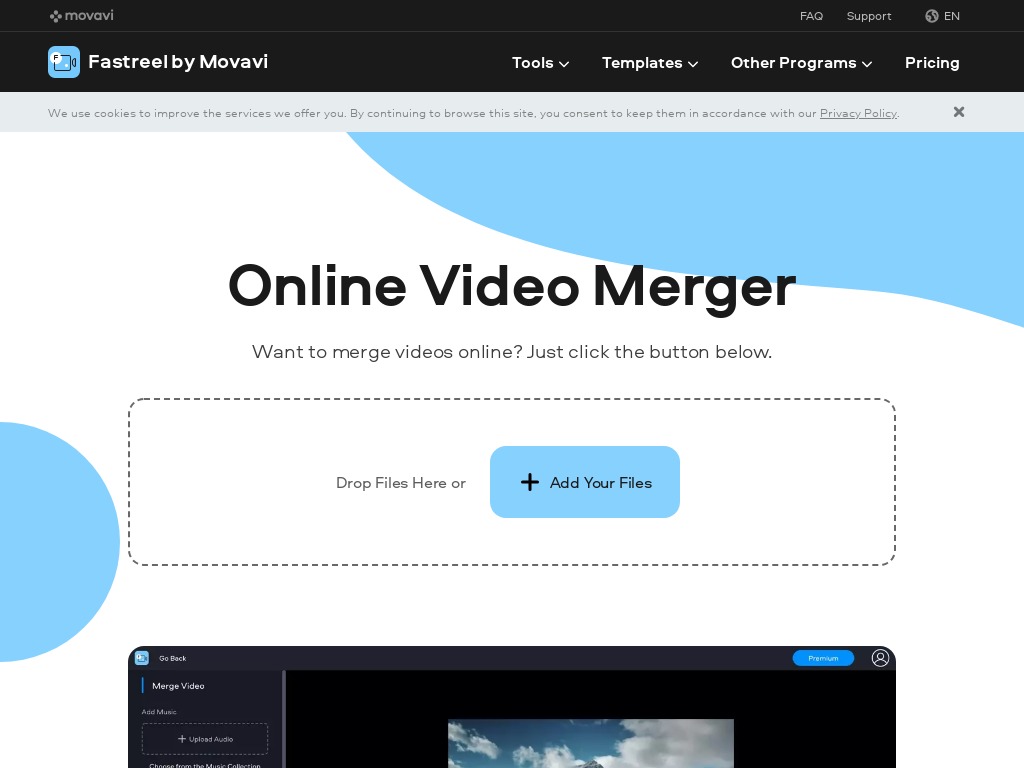 Fastreel offers video editing for Windows and for Mac users. The best part? Their online video merger and other tools such as crop and cut, compress, and change video speed is available for FREE once you create a Movavi account.
Even pros use online video editors from time to time. They're especially useful for small projects or if you need something done quickly. That's because you use their servers instead of your own when you render a video, making the entire process faster and safer (no need to worry about suddenly losing changes). So if you only want to add text to a video or create a slideshow, you should check out online video editors.
Basic Video Editing Tips for Beginners
Once you have your equipment and chosen software ready, it's time to get into your first edit. It's a good idea to start small, maybe a home video or a short clip for class. 
Be organized.

Look through everything and estimate the amount of work it will take. If you're dealing with multiple files, sort, label, then drop them in separate folders. Arrange images, music, and sounds, too. You will thank yourself, especially if you need to merge them later.

Use keyboard shortcuts.

Learn this early on. Just look at keyboards by pro editors; you'll notice that they're covered with colored stickers. These are to prevent them from fumbling around and getting things done quickly.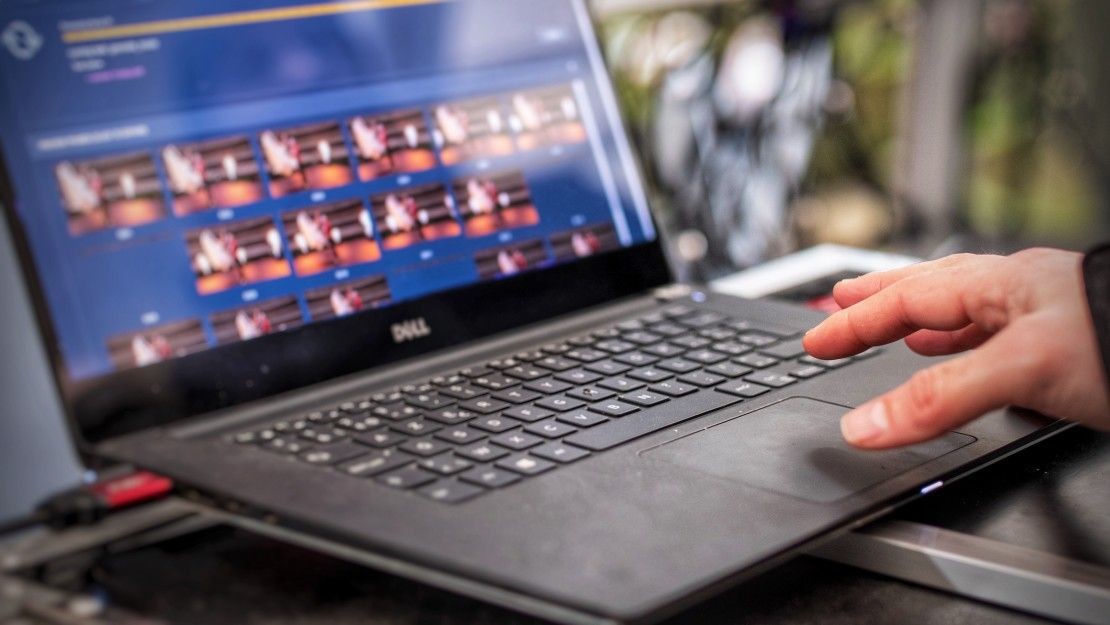 Explore and experiment.

Much of what you will learn, you will learn on the job. So take advantage of every project by pushing boundaries and trying new things. Don't be scared: as long as you keep your raw footage safe, you're free to play around. Unlike the old days of editing and splicing physical film, your digital copies can always be reverted back to their original state in just a few clicks.

Follow the 321 rule. This simply means 'three copies, in at least two different places, one of which is off-site'. Cloud services like Google Drive is a good and free option to serve as a backup location (for small files).
Last tip: manage your expectations. This doesn't just pertain to editing 4k videos. Don't expect to be an expert in just a couple of months. Take as many jobs as you want (without burning yourself out), keep learning, and get feedback. You'll find your own rhythm soon enough.
Measuring Your Success
How do you measure success on a video project? Experts will tell you to look at various elements, such as engagement, number of shares, etc. But in truth, you only need one gauge – and that is the impact on people. 
Did your video make them laugh? Cry? Feel inspired? Did they encourage others to watch what you made? Did audiences send you notes of appreciation or urge you to create similar content? If they did, good job! 
Video editing is an art. It doesn't have a formula nor are the rules set in stone. Remember: much of what makes a show or a movie memorable happens inside the editing room. That's why you need to work hard on removing the 'bad bits' and instill only what's good. It will take time, mistakes, and a little luck, but you will soon get 'the feel' of things and adjust your work accordingly.