Last Updated on September 13, 2023
If you have a passion for adventure, you are not alone. Millions of people worldwide choose different ways to cater to their needs for adrenaline rush. For some, off-roading is their sport of choice. The joy of this sport is not unknown to its avid admirers. 
Yes, off-roading can be so much fun, but it can also be risky. Many people often face injuries and damage to their vehicles in order to pull off exceptional stunts. It may not be possible for you to guarantee your complete safety, but it is not impossible either. 
Here are some of the most essential tips that can help you ensure your safety while off-roading.
Focus on Car Maintenance 
Most of your safety relies on your focus on the terrain and the performance of your car. All your talents can be rendered useless if your car is not in prime condition. Hence, the importance of car maintenance and quality checks cannot be emphasized enough.
Testing your vehicle on simple terrain before heading off-road is always a good idea. This practice can help you determine if any problems related to your vehicle need your immediate attention. If yes, it is best to add car repair to your budget to get help from a professional and delay your off-roading experience for some time.
Prepare an Emergency Kit
It is not uncommon for people with a passion for off-roading to face extraordinary circumstances. This thrilling adventure can sometimes leave drivers stranded or injured. You will unlikely end up in the same position if you are tactful. However, it is not impossible.
A smart off-reading expert understands the importance of being prepared and always having an emergency kit ready for assistance. Your emergency kit must include all off-roading safety essentials, such as a tire repair kit, pressure gauge, jumper cables, and winches.
You can empower your off-roading with Vicoffroad's winches and other essentials. This kit can become your key to safety and well-being in your off-roading experience.
Understand the Weather Conditions
Are you heading to the hills or going to sandy terrain? The landscape that you choose to go off-road on can determine a lot about the way you prepare for your experience. For example, people headed to sandy terrains are recommended to drop the air pressure of their tires. On the contrary, other terrains may require you to put more pressure on your tires.
Therefore, it is always a better idea to prepare according to the weather and landscape. A good understanding of these factors can help you stay safe by preparing accordingly.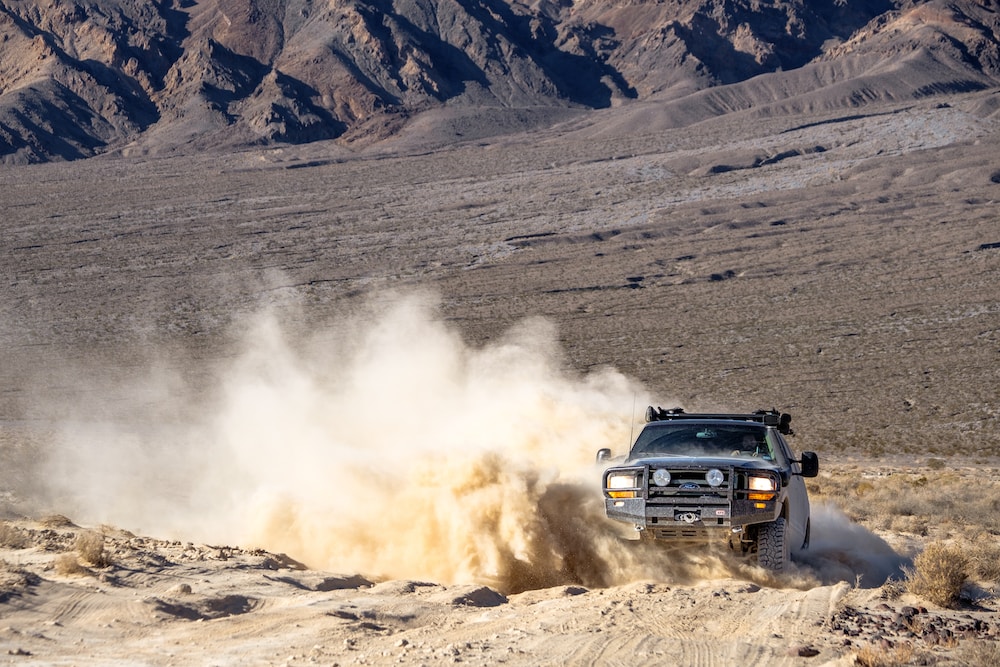 Learn from Your Mistakes
Whether you are new to off-roading or have been an expert for a while, mistakes are a part of your learning journey. Instead of giving up because of inconvenience, it is a good practice to become more resilient the next time.
Mistakes are an essential part of your journey to become an expert. A mistake is there to teach you a lesson. It is up to you to make the best of it.