Keywords are an important part of the content irrespective of the type of content and audience. Keywords hold a great amount of significance due to the fact they are the one who helps to attract the right, consistent and quality traffic to the required website or blog, etc.
Keywords can be relied upon and trusted for the purpose they serve.  And for this, it is crucial that you use the right type of tool for researching keywords. That is why we have mentioned below some of the best free tools for researching keywords in 2022 and the time to come as well.
And if you are looking for some amazing SEO tools as well then you can refer to keyword.com.
Free tools to Research Keywords in 2022
1. Sitechecker
Sitechecker is a SEO platform for high quality analysis and monitoring of your website. One of the Sitechecker tools allows you to check the position of your site for certain keywords. You just need to enter the domain name and you can analyze the following metrics:
Keyword — the keyword or phrase in the top 10 for your site.
URL — on which webpage the keyword is located.
Volume — the average bulk of how many times uses searched for this keyword during the last 12 months.
Position — the word's rating on the last selected day in the calendar.
CPC — the average cost per click.
Country — the Geo where the website is ranked by the keyword.
This tool is also suitable for analyzing your competitors.
2. Sure Oak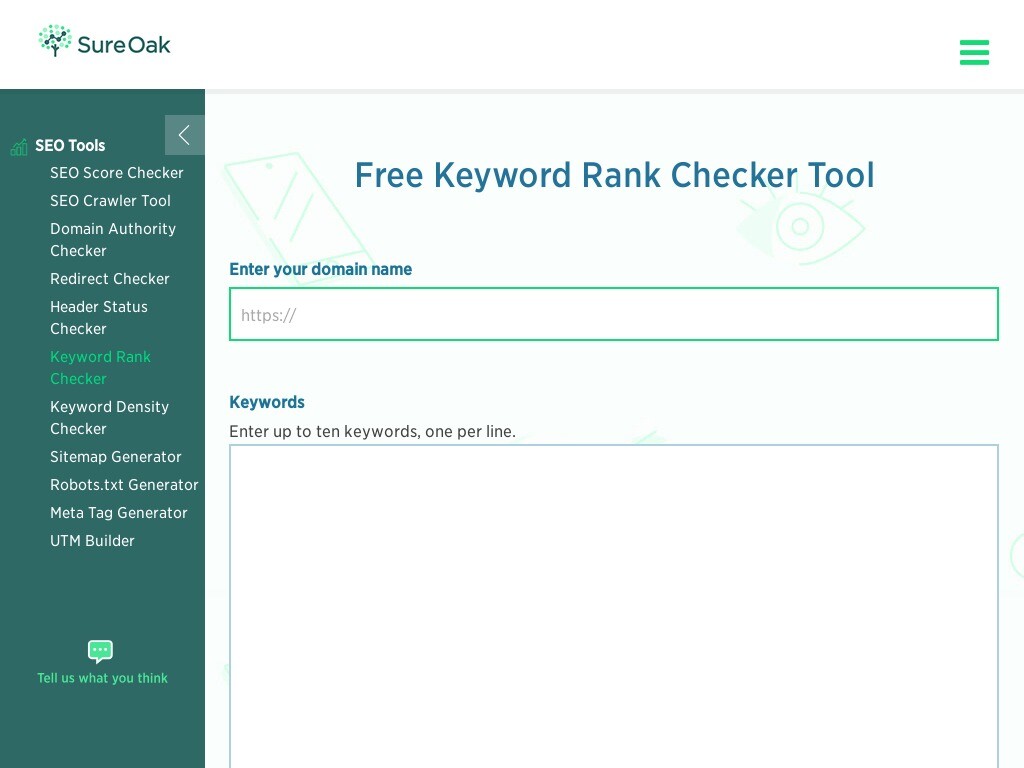 This tool helps you know how your landing pages rank for certain keywords you are targeting. It's a common practice to monitor your keyword positions as it gives you a great insight into how your SEO campaigns are going.
First, enter the domain name you want to check out. Want to know how your competitors are doing? All you have to do is input their domain instead of your own.
Next, type in the keywords you are ranking for, and then select how many positions you want to see.
Furthermore, this Google keyword ranking tool is completely free!
3. Answer the Public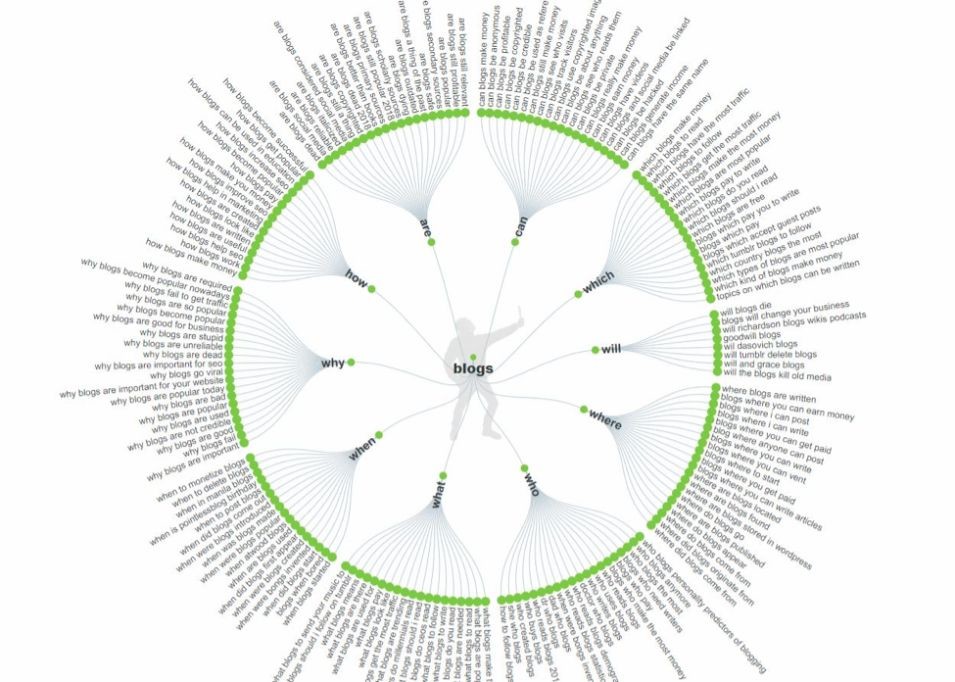 This keyword research tool is a powerful one and it also describes the effectiveness of the campaigns of Search Engine Optimization. The notable aspect of this tool is that it works for several different regions at its best functioning capacity. These regions include Afghanistan, the United States, and Australia along with numerous others.
The features of 'Answer the Public' are its capability to render thorough data visualization, automated content suggestions at the time of searching for a keyword, ability to find around 1500 PR keywords that too at the global level, and also supports a number of languages that include English and Ploski.
4. Soovle
Soovle is the keywords research tool that suggests keywords obtained from many distinct search engines such as Google, Yahoo, Amazon, and Bing. With this, you can get many different trending keywords arranged in alphabetical order. Plus you can save these keyword suggestions as well.
The other features of Soovle include customizing search options, users can easily switch from one search engine to another, saved and identify items can be reused in the future, users can identify several suggestions as well.
5. Instakeywords
This is yet another tool that you can use to acquire a collection of keywords. The main aspect of this tool is that it focuses mainly on the data collected from last month, it shows the competition score as well as local search volumes.
The features of Insta Keywords are its capability to give keywords with a single click, one can search keywords from a number of mobile devices, it does not possess any sort of advertisements or graphics, renders keywords and stats at the same page hence eradicating the need to navigate to different pages and long-tail keywords can be easily identified in this research tool.
6. Google Trends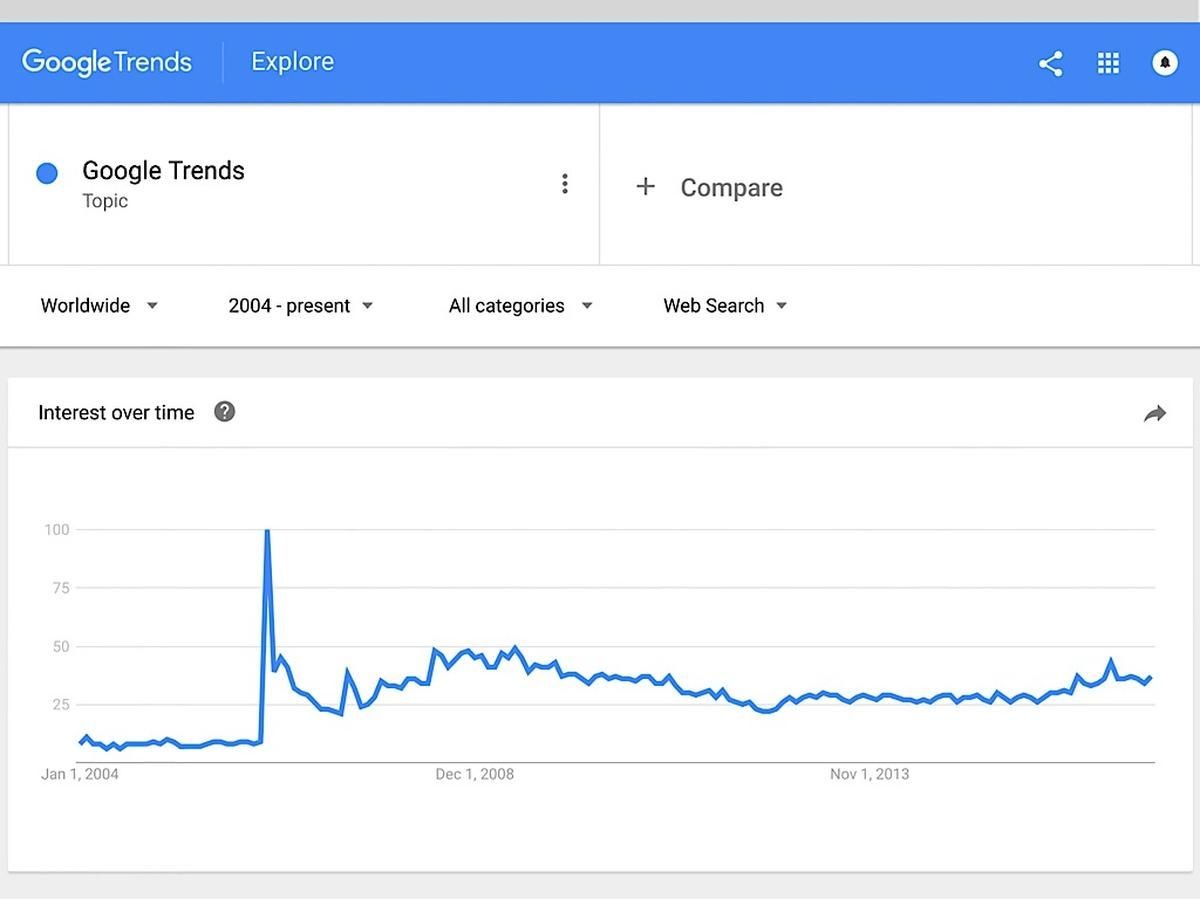 This keyword research tool can help you to analyze the most popular keywords of all along with the top queries of search on the Google search engine. With this, users can find out keywords for different regions and different languages as well. It represents the comparison between the search of different keywords in a graphical manner.
The features of this keyword research tool include its capability to render real-time trending searches on a daily basis, supplies accurate searches on numerous different categories, presents yearly statistics as well, automatically detects several topics according to the keywords, show the views on most searched topics as well.
7. Ubersuggest
This is one of the best and most used keyword research tools out of all. Ubersuggest renders quality and efficient keywords for all sorts of content. And what is more beneficial about this tool is that it comes with other numerous features of SEO as well.
Plus users can find long-tail keywords within seconds with this tool. The other collection of features that Ubersuggest comes with include searching organic keywords obtained from different websites, helps to understand backlinks thoroughly while levying most impact on the ranking, provides a thorough SEO report, gives information about the competition, seasonal trends of keywords, and search volume, etc. And it provides all of these features for free.
Summing it up
So we mentioned above some of the top best five tools for searching trending keywords in the year 2020. Along with searching keywords these tools provide you with much other vital information as well. You can use these keyword research tools to enhance your content and its SEO.