What Is a PDF Editor?
For many organizations, PDF files are the go-to files to transfer and share information. These files take up less memory while also having the benefit of maintaining their format from device to device. The main problem with PDFs is editing them. They have a sort of "permanence," which would seem to be the entire point of saving a file in PDF format. This is where a PDF editor comes in.
A PDF Editor lets you edit text, pictures, and create helpful annotations for the next user. The best PDF editors feature a wider assortment of PDF tools to let you split, merge, rotate, sign, and convert the file format.
10 Best Free PDF Editors
You could purchase Adobe Acrobat, which is arguably the most versatile and powerful PDF editor on the market. Or, and this is just a suggestion, you could seek free options that work just as well as Acrobat. Below, you'll find the 10 best free PDF editors for any device you own.
1. Smallpdf
Smallpdf offers a simple UI that makes adding caption and pictures effortless to PDF documents. There's also a neat e-signing feature to add your own signature or request one from whom you share the file. But the best thing about this platform is that it's cloud-based, meaning you can share files with other users simply by visiting the website, and dragging and dropping a saved PDF into your browser.
2. Sejda
Countless organizations rely on Sejda to handle modifying sensitive information as its servers delete all of your data after just five hours, no ifs, ands, or buts. Aside from guaranteed security,
Sejda's user-friendly, single-menu-bar interface is super-easy to operate. Simply select the merge, split, sign, add or remove pages, or crop button, and you're good to go. This platform only lets you upload and modify PDF files of up to 200 pages in length or 50MB in size every 60 minutes. For the casual user or student, this shouldn't be a problem.
3. PDFChef by Movavi
PDFChef by Movavi is probably the most surprising free PDF editor of all. Navigating your mouse to the "All Tools" button at the top will open a dropdown menu that displays all the PDF tools you could ever hope to use and more. Apart from the standard merge, split, and rotate functions, PDFChef lets you rearrange and delete pages.
There are several conversion functions available, including turning PDF files into images and vice versa, and converting Microsoft Office documents (DOC, PPT, and XLS) into PDFs. There's also a handy extension you can get for your browser to edit PDF files offline. If you want to upgrade from the free version to a premium plan, PDFChef offers the least subscription fees by far.
4. PDFSam Basic
For the average user who only needs to merge and split scanned files, PDFSam Basic should be your go-to option. The desktop app is incredibly lightweight and will come in handy for the most basic PDF file editing functions. Simply select any pages you want to merge and split, apply, and you're ready to go. This platform doesn't allow editing or adding text and images. You'll be asked to purchase the premium version of this app, but just uncheck that box before installing.
5. PDFEscape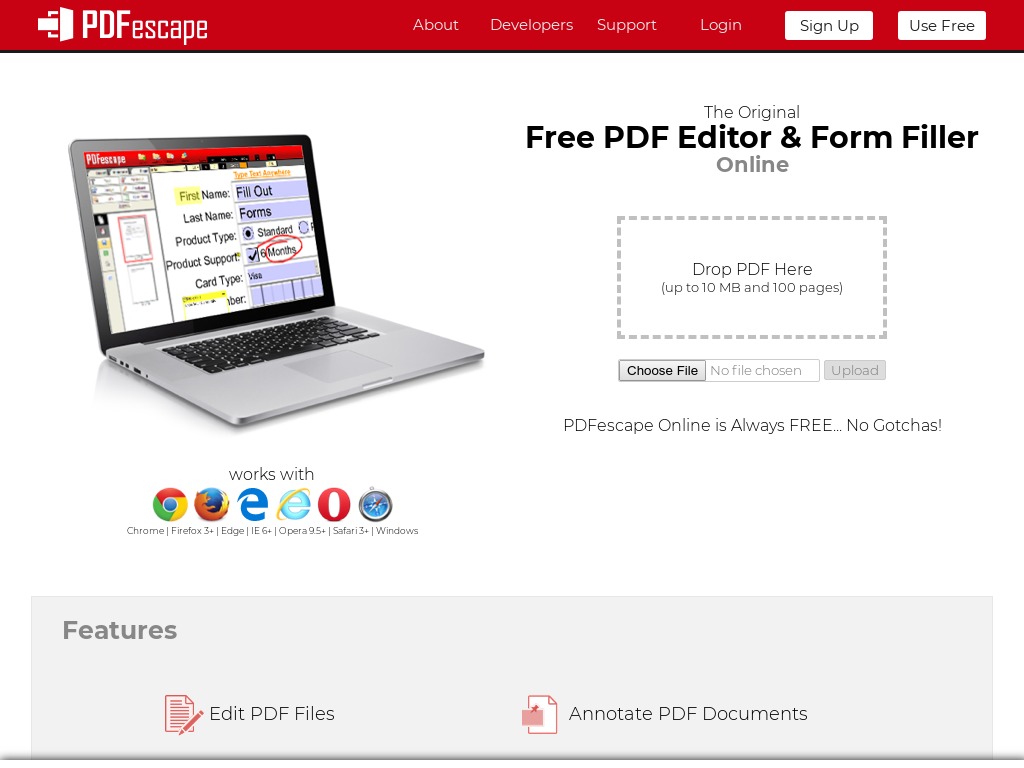 PDFEscape appears to have a complicated user interface, but everything is pretty straightforward. The browser version of this app is free, and users can create PDF files from scratch. PDFEscape will let you edit up to 100-page PDF files, but you can bypass this limitation by upgrading to the premium version. With five font options minus the unnatural-looking Signature font, you'll undoubtedly find the font you need for official and legal documents.
6. PDF-XChange Editor
PDF-Xchange Editor features an intricate interface that takes some getting used to. Its shining feature is Optical Character Recognition that recognizes characters from scanned documents for editing later on. OCR isn't 100% foolproof, but it's certainly an excellent addition to the standard merge, split, and convert functions. You'll have to make do with the aggravating watermark, which can ruin an official document's appearance.
7. PDF Candy
Similar to PDF-XChange Editor, PDF Candy comes with the compelling OCR feature that recognizes and converts scanned characters into modifiable characters for editing. Sadly, you won't be able to modify the OCR-ed text directly; instead, it saves the text in a .DOC/.DOCX or RTF file. With 44 tools at your fingertips, including convert, merge, rotate, lock, and watermark, there's hardly a thing this user-friendly PDF editor can't do. Editing text can be cumbersome, but it excels at everything else.
8. Apple Preview
If you don't own an Apple laptop or computer, Apple Preview is obviously not for you. It does everything you'd want a PDF editor to do except make editing text documents easy. The markup tools aren't obvious at first (click on the pencil-tip button to get started), but you can edit text and create fields where needed. It doesn't have OCR, but this isn't a deal-breaker if you only plan on utilizing basic editing functions.
9. FormSwift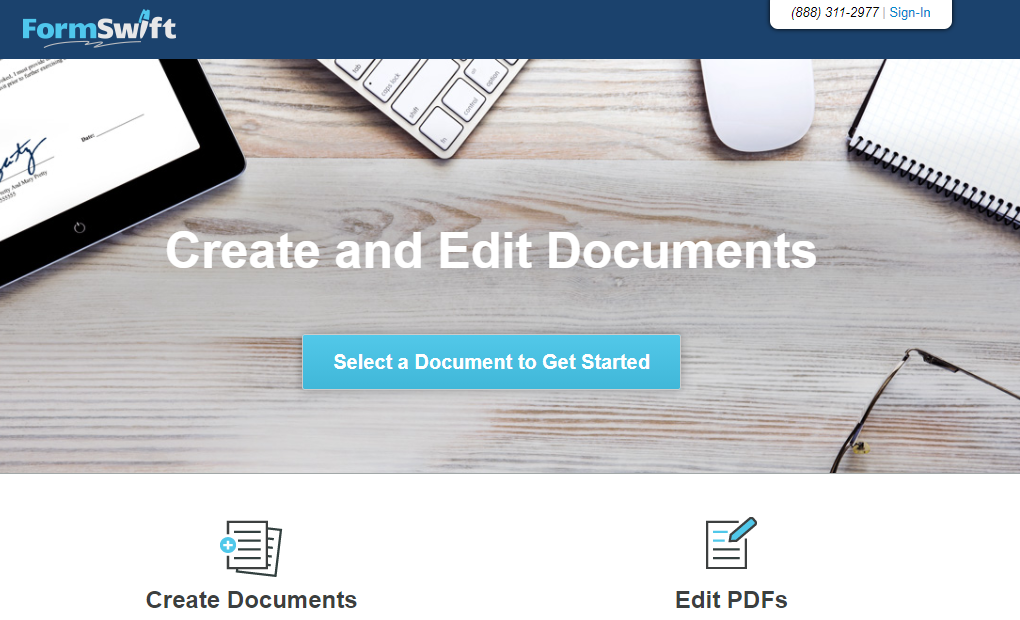 FormSwift differs from other free PDF editors in many ways. It's a business-oriented PDF editor, which lets you upload, fill, and download official documents easily. The text editing tool isn't as user-friendly as you might hope, but you can at least resize any added text to any size you want. Plus, you can upload a PNG signature or freehand it. Without OCR, modifying text is out of the question, but you're more than free to start a new document from scratch.
10. PDF Buddy
PDF Buddy looks and feels exactly as a basic online PDF editor should. Its interface is easy to understand—you can add text, whiteout fields, and highlight important parts. You'll have to create an account (totally free) if you want to upload images or input a signature. The inclusion of 13 shape and symbol buttons is nice but not commonly used for editing PDF documents. However, that's pretty much all you can do. You'll have to rely on another PDF editor on our list to take care of merge, split, rotate, and convert functions.
Conclusion
The problem of modifying PDF files is in the past. Thanks to free online services, you can practically edit any PDF document in any way you can imagine without spending a single cent. If you're looking for an excellent PDF editor that can handle most if not all of your basic needs, you should give PDFChef by Movavi a try. With that said, any PDF editor on our list should more than exceed your expectations.