Even with the advances in technology today, MacBooks still come with tiny hard drives that get filled with data quite fast. Fortunately, a number of quick and easy ways that can help you with freeing up space and data recovery on the drive exist. 
Of course, most people use the simplest ways to free space by simply finding and deleting big files and folders that they no longer need. Whether the files are downloaded or shared to your MacBook, deleting the files to create more space is a very easy process. 
However, if you need a much deeper cleaning to free up more space, you may need to go deeper into the drive to clean out language files, delete attachments, remove duplicate files, find duplicate photos on Mac, clear temporary files and even empty all the trash cans. This will help you avoid the embarrassing messages such as "Your disk is almost full" that will interrupt your activities and deprive you of the peace f mind. 
In this article, we focus on some of the easy ways and methods you can use to free up space on your Mac.
Clean Up Your Mac The Easy Way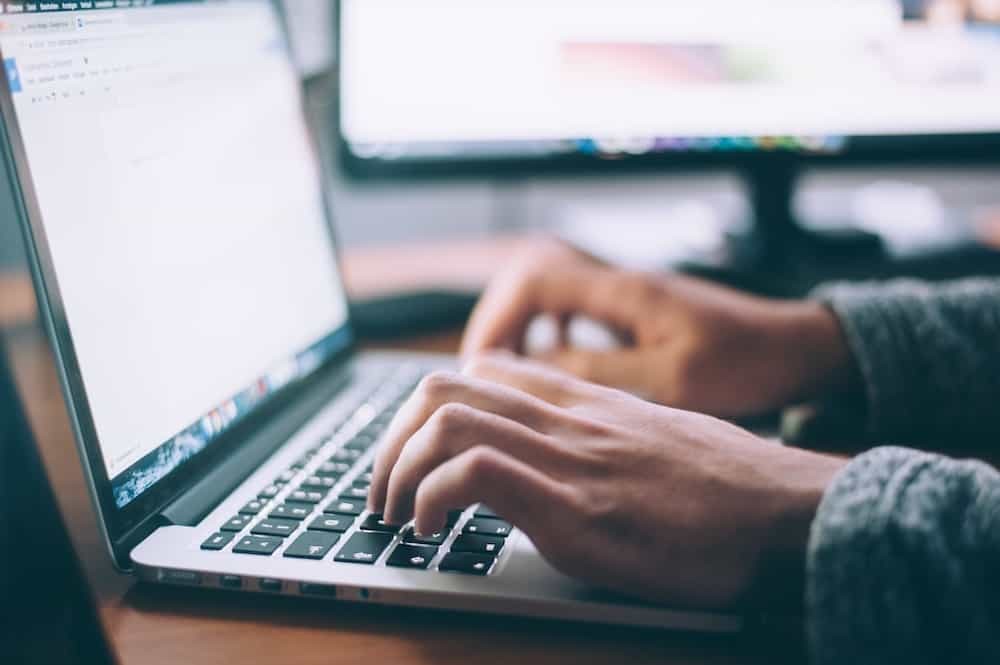 If you do not have enough time to do the cleaning, you can use Disk Drill by Cleverfiles or find a versatile software from the list of Mac data recovery software to speed up your cleaning process. 
The apps will help you get rid of temporary files, uninstall unwanted applications, clean up extra languages, delete big files stored in mail among other locations. 
Disk Drill has major features of cleaning applications and will help you get rid of duplicate files too quickly. And of course, there's the free version and pro version that you can choose from depending on your needs. However, be sure to back up all your important data before you begin to clean up the system. 
Find And Remove Duplicate Files
Commonly, devices get littered by duplicate files especially if you download files or you have just been using the computer for a long time. Fortunately, a number of versatile recovery software on Mac exist that you can use to find and delete the duplicate files. 
Use Disk Drill by Cleverfiles or find ways to remove duplicate photos on Mac and use the methods that you find more ideal and simpler to use. There are also several available choices on the App Store to choose from, but we recommend you use Disk Drill for best results. 
Empty Your Trash Cans
Emptying trash cans is the other way to empty or clean up space on Mac. The trash cans in Mac are similar to those on Windows and can be emptied in a similar manner. 
Usually, when you delete files from your computer system, they are sent to the trash can for storage so that you can recover them just in case you have deleted some files accidentally. 
If you want to completely remove the files from trash cans, you will only need to empty the Trash. However, Mac may have a number of active trash cans and you will need to empty all. 
Empty the user account trash can 
To empty the user account trash can, simply click "Ctrl" or right-click the trash can icon available at the bottom-right corner of the dock and select "Empty Trash." 
Mail, iMovies and iPhotos also have their own trash cans. If you remove photos from iPhotos for instance, you will need to empty the iPhotos trash can as well. 
To clear the iPhoto trash, hold down Ctrl and click or right click the trash option in the application and choose "Empty Trash." 
Uninstall Applications 
You may have installed a number of applications in your Mac but you no longer use them. Such applications take up space on your device and you can simply remove them to free up space. 
To remove them, open a Finder window and select the applications in the sidebar. Drag-and-drop the selected application icons to the trash can on your doc. You can also use the Finder window to identify specific applications that are taking up most of your space by clicking on the icon "Show items in a list" and then sorting the applications by size. 
Clean Out Temporary Files
Many people still keep files they have used or just other temporary files in their MacBook. Such files will be taking up your dich space without adding any value. Cleaning the temporary files is a good way to free up some space for more important files. 
Some of the temporary files you need to clean up are the browsing data caches. As much as each browser limits its cache, you need to continuously clear browsing data to create more space for new files and avoid slowing down your Mac. 
You can also use the Finder app to locate other temporary files on your Mac. Go to Finder menu, and select Library then caches to identify the temporary folders you need to delete. 
The other way to clean up temporary files on your Mac is by "CleanMyMac." Once you open it, go to the System Junk section and identify all the cache files among other things that you can clean up then click the clean button.
Clean up iTunes Backups
If you have backed up your iPhone or iPad to your Mac using iTunes, there are probably a lot of backup files on the Mac. Begin by closing iTunes then go to CleanMyMac. Find the "iOS Device Backups" and select the items you want to delete form the list. 
Clean Up Big Attachments 
If you have been using the same email account on your Mac for a long time, you probably have several email attachments. These could be large files and will be taking up large space on your device. 
Begin by changing the email settings to stop downloading email attachments automatically. You will be able to change this easily if you use Gmail and will only help you going forward. 
If you want to remove the files that have been downloaded to the Mac already, follow the steps below:
Open up mail and find the folder that you want to remove attachments for. 

Sort the files by size to get the largest messages. 

Select and click on the messages 

Click "Remove attachments" from the menu
You can also automatically clean up old attachments with "CleanMyMac" and enjoy seamless data management on Mac using other applications from App Store.