Last Updated on March 8, 2022
Taking a break from writing my Spongebob essay, I decided to explore the topic of freelancing and how it can affect your life as a student.

Modern society's take on studenthood is very contradictory. On one side, we have enhanced respect for those with advanced degrees and a general understanding that almost everyone should pursue those diplomas.
On the other hand, we have a hyper-competitive market that is rapidly globalizing. In this market, work experience is, by far, the most sought-after and valuable trait. It has gotten to the point that even internships, positions explicitly designed to prepare those without experience, demand that you have experience.
This forms a confusing loop, where you need to work to gain experience, but you need experience to be allowed to work. As the title states, freelancing can be a way to increase your odds of success.
The odds are stacked against students.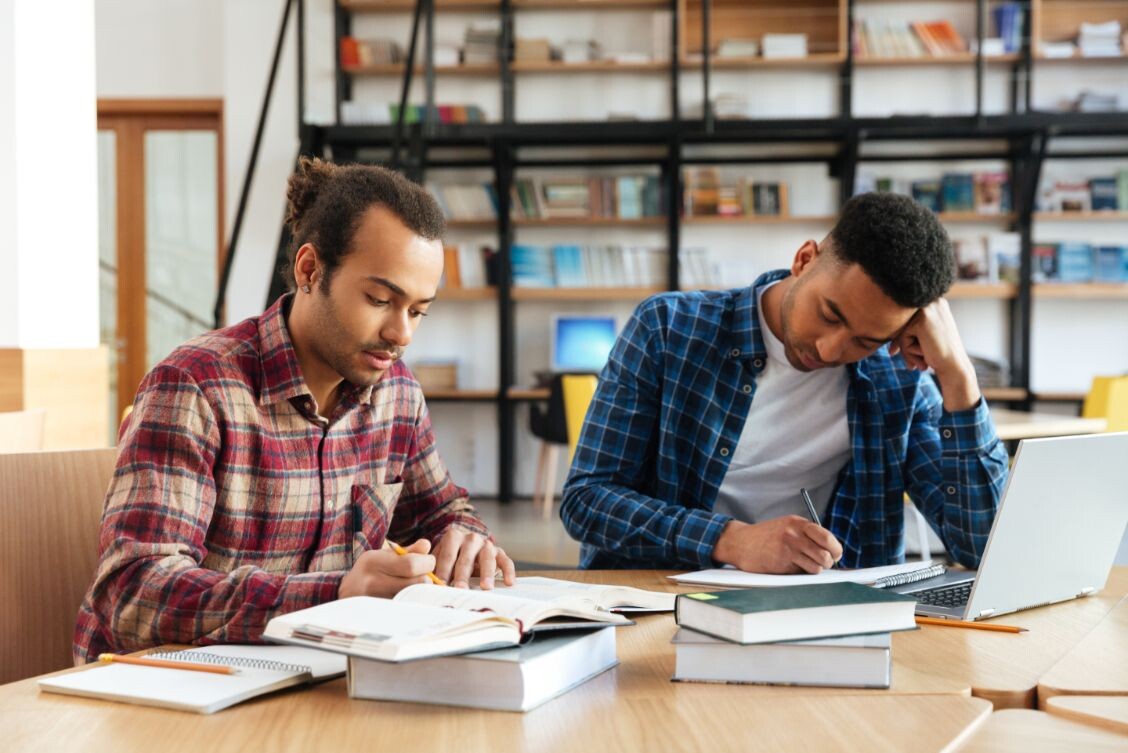 Make no mistake; becoming a student is a very serious decision that has life-changing advantages and drawbacks. As a student, you are selecting to prolong your adolescence for another four years to increase your market value.
During this time, you will not be financially productive, or at best, you will work a minimum-wage entry-level job.
Meanwhile, a tradesman can finish an apprenticeship much sooner and start earning a sizable salary. There is an old saying stating that a tradesman may never become a rich man, but he will never starve either.
The student has a much steeper curve to climb, and those living in the US will also have to pay-off tens or hundreds of thousands of dollars of student debt. Frustration after graduation quickly develops, as you are told to chase diplomas, but then find out that experience is the essential factor.
To make matters worse: the financial incentive has corrupted the college system. Of course, colleges are for-profit businesses. Still, they have taken advantage of the student loan system and increased their prices dramatically. Since the loan is paying the cost, might as well raise the prices.
In addition, the curricula have been incredibly bloated with needless topics, just to increase and prolong the learning process. It makes financial sense for the college: more people spending more time in their institution increases the profit margin.
As a student, most likely someone lectured you about how they paid off their college by working a summer job. For Millenials and Generation Z, that dream is as distant as the signing of the Magna Carta.
Freelancing as a solution
So, you are a student and cannot afford to work an intensive full-time job while also studying.
Probably the only genuine advantage at your disposal is the Internet. The Internet not only offers free or cheap instruction and info, but it can also be a gathering point for a business arrangement.
Freelancing websites have become a multi-billion dollar business, offering a profitable outlet for marketable skills.
The basic procedure is that an employer posts an ad describing the job in question, and interested parties respond and apply to the job. After the job is done, the success of the job can be reflected in a start-score system and an overall job success score.
The student's earning potential increases in direct proportion to the number of positive reviews.
You can easily find yourself earning a decent living from freelancing alone.
Also, there can be cross-platform communication with your Linkedin account. It is possible to display your achievements and earnings on your CV, portfolio, and social media accounts.
Freelancing solves the experience problem of most entry-levelers, as it offers a way to gain experience via a more modest barrier for entry.
Freelancing drawbacks and advantages
Freelancing may be a productive pursuit, yet it is not a perfect system. As it is with the IRL job market, veterans with experience find it much easier to get jobs.
As a beginner, it is good to know that there will be many available jobs. Still, you will be forced to sell your services for dirt-cheap rates until you can build up your profile.
Yet, it is possible to construct a decent profile in just a couple of months, which is astonishingly fast compared to the current job market. If you truly have the talent and work ethic, it is only a matter of time until freelancing becomes your primary income source.
There is also the issue of scammers. To be fair, the situation used to be much worse, but freelancing sites have improved the situation.
It was possible to have clients who would not pay for the service offered or freelancers who just disappeared and leave the contract unfinished.
It was on the internet, so no punishment or penalty existed to discourage bad behavior. Nowadays, freelance websites have implemented complex review systems and payment processing that reduces the chance of fraud. Funds are blocked as the job is started, so the client can't skip out on payment. Also, the review system guarantees that a freelancer who doesn't finish the work can have his account downgraded by a bad review.
The major disadvantage is that the website itself takes about a 20-30% cut out of your profit margin, which is a sizable portion of your earnings. Still, in my opinion, it is worth it. The stability and opportunity offered are well worth the price.
I distinctly remember working for two weeks to finish an eBook, only for the client to block me and vanish after I finished the work. With modern sites like Upwork, that cannot happen.
The payment is automatically frozen once the job starts, and site employees arbitrate the situation.
Conclusion
The modern marketplace brings many challenges for students. While I cannot predict the future, freelancing is currently one of the only viable ways to increase your overall odds of success in life.
It lets you earn extra money during one of the most impoverished times of your life. Also, it solves the most significant issue faced by any professional: experience.
Linking to your freelancer profile is considered a valid addition to your CV and portfolio. By trudging through a few months of low-paying contracts, you can then prove your expertise to employers.
Freelancing can be a career choice in itself, or you can use it to increase the odds of landing your dream job.