Last Updated on May 17, 2021
Want to turn your upcoming Galveston vacation into a holiday of a lifetime? The best way to do this is to take charge of the planning process. This will give you complete control over where you visit, things to do upon arriving at island city, and when to go.
Remember, however, that there is no best way of planning a holiday. What sounds great to you may be entirely miserable to another person and vice versa. Therefore, you need to keep this in mind when reading reviews about popular Galveston attractions.
You need to plan everything meticulously, from how you will get there, where you will stay, the beaches you will visit, and how you will travel back from Galveston to Houston early enough so that you are just in time for your flight. Here are the tips to make that vacation an unforgettable one.
Be in charge of organizing
Not everyone enjoys planning but doing so helps you to be excited about your trip especially if you are the one choosing the things that appeal most to you. Also, if you are the one that's organizing the trip, you will feel a sense of ownership of the trip and not be like someone who's just hopping onto another one's vacation.
The best time to start planning is 6-8 months before the date of your trip. When you start early like this, you have sufficient time to research sights, rates, and even book tickets.
In case you plan to go on this vacation with other people, invite them to do the planning with you so that they feel involved. You just need to ensure that when it comes to picking the location, activities to do, and dates, you are involved.
This may also be the time to skip professional organizers and travel agents. While there is no doubt that these can help you choose some fun activities and sights, they won't identify things that personally appeal to you.
Travel with fun people
The best way to share a great experience with your spouse and children is to go with them on a trip. You can also use a trip as a perfect opportunity for rekindling old friendships. Also, you will rarely go wrong when you are traveling with good friends. Select travel companions that you are sure to have a great time with.
If you intend on going on a party spree, take that crazy college friend of yours with you. But a friend of yours that's doing their doctorate is the best for philosophical conversation as you are on your trip.
But this doesn't mean that you cannot travel alone. Traveling solo can be a perfect opportunity for you to recharge your batteries and understand yourself better.
Refrain from taking on board people that are unwilling to try new things. If you travel with conservative people, you won't be encouraged to switch it up and discover something new.
The ideal number of people to travel with would be 1-4 family members or friends. A bigger travel party will make traveling and lodging as well as agreeing on a place to visit and eat can be more complicated.
Choose a fun place for accommodation and pay a little bit more for an executive car rental
Most people think that the best way of saving money when they travel is to book a cheap hotel. However, since you are going to stay on your vacation for just a few days and because you've planned it for the last 6-8 months, it's only sensible that you get a nice place to stay. If it's affordable to you, opt for higher-end hotels where you get the true feeling of luxury.
This also applies to your transportation. You need to arrive in your Galveston in style and there is no better way to do this than hiring an executive car. There are many car rental companies to take you to Galveston and return to you when your travel is over. This is no time to haggle with a taxi guy over the price or drive yourself to a place that's unknown to you. Lavish Ride has a luxury fleet of vehicles like Mercedes sprinter vans, sedans, SUVs, and black Cadillac.
Arrange your trip outside the season peak
Visiting Galveston during peak season can be a little frustrating when every tourist attraction site is filled with other travelers. Also, places are likely to close in the off-seasons so you may miss out on things. The best scenario is to pick trip dates that are 1-2 months outside of the busy season.
But if enjoying the cool, sandy beaches of Galveston is your greatest objective, then you have no choice but to visit during the summer, which is also the peak season. This is because the temperatures are favorable at this time and those other times of the year might be freezing and therefore, too cold to venture outside.
Choose a couple of sites and activities that greatly appeal to you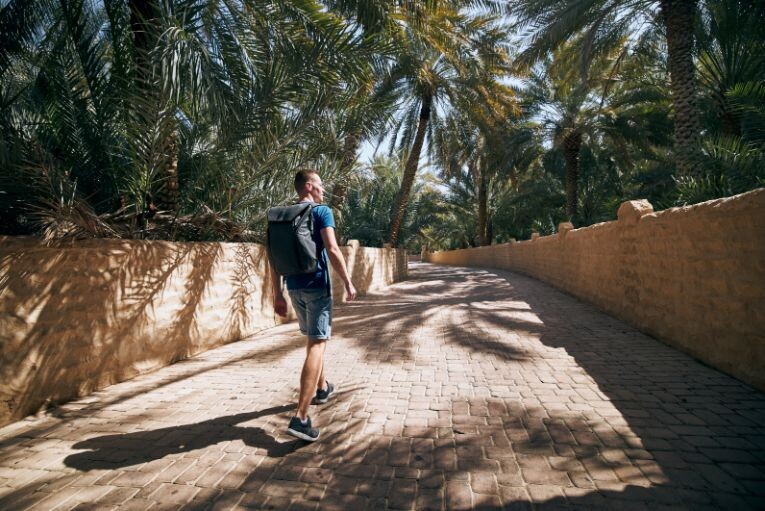 Vacation strategists recommend choosing just a handful of sites and attractions that sound genuinely fun to you. Ideally, you should identify 4-5 key activities and sites and book them well ahead of time. Also, make sure your activities are well spread out to avoid packing too much in a short time. Doing 3-4 activities per day will stress you and even wear you down.
Failing to plan will also mean missing out on something.
If you enjoy great foods, identify restaurants that serve unique regional cuisine. If you are an outdoor enthusiast, research the best hiking places in the area.
The activities you choose will depend on where you want to go and what your interests are. Some of the things you might think of are rent bikes, tours, visiting famous sites, or go hanging out on the beach. With regards to the best activities, it's not a question of right or wrong answers.
Conclusion
A vacation is something you take several months planning and doesn't come that often unless you are the type that swims in money. For this reason, you need to make your vacation count. Whether it's your trip from Galveston to Houston or finding a place to stay, everything needs to ooze luxury. It's something that should stay etched in your memory for a long time.
At Lavish Ride, we want to help make your vacation as memorable as possible with our high-end vehicles. If you add in our professional chauffeurs, you get the perfect package. They have great local knowledge to ensure you beat any traffic and arrive at the airport early after your vacation is over.