Last Updated on March 31, 2023
Whether streaming online or playing solo, PC gaming has become a prominent factor of the actual game. With the advent of new technology and enhanced gaming devices, you'll experience immense, fast-paced experiences like never before. 
If you are new to the world of streaming online games, there are several factors to consider, including the must-have accessories to boost your digital performance. So what's included in the complete PC gaming setup? 
What Accessories Do Gamers Need?
Non-gamers may not be unaware of previous developments in the world of digital games. Whether you play games through your tablet or smartphones, getting the hype with PC gaming takes you to a different zone. Most gaming experts use accessories and gadgets that are strategically developed to enhance your gaming experience. 
Complicated online games require the highest quality gadgets and accessories like HD screens, fast processor, extra memory, gaming mouse, headphones, highspeed gaming desktops, laptops, and more. Besides that, you need to find the best sites and shops that offer tips in Helping you find the best microphone for gaming and other basic accessories. Every single gadget contributes to your overall gaming experience, and it's an investment you'll need to check before purchasing one thoroughly.
Top 10 Must-Have Gaming Accessories
If you are an amateur gamer ready to take the next level and improve your gaming experience, there are must-have gaming accessories you need to invest in. Choosing the best accessories is crucial and finding the most reliable shop is vital. here's what you'll need: 
HD Screen or Monitor
The best way to experience real action when playing games online is by investing in a high-resolution screen. Most gaming monitors come with USB ports and display ports to keep you hooked up with the game's graphics you are playing with. 
Thanks to technology, you can experience lifelike colors with reduced monitor tearing or other visual issues or glitches which can distract you from concentrating on your game. Gaming monitors may not have a huge difference compared to traditional screens when performing daily tasks, but you'll instantly notice the difference when you play games online.
Backlit Keyboard
A typical keyboard can work efficiently with online games, but customization plays an important role in your overall gaming experience. Backlit keys are considered extraneous when playing in a dark room. Keyboard quality, spill-resistance, and input lag affect the gamer's overall gaming performance. 
An Ergonomic Gaming Mouse
Most gaming mice and keyboards come in set for optimum playing performance. That way, you'll get the perfect strengths like flair, ergonomics and improve your gaming skills. Your mouse must be comfortable to use, comes with side grips, and offers excellent traction if your hands start getting sweaty while on an intense match. 
Gaming Microphone or Headset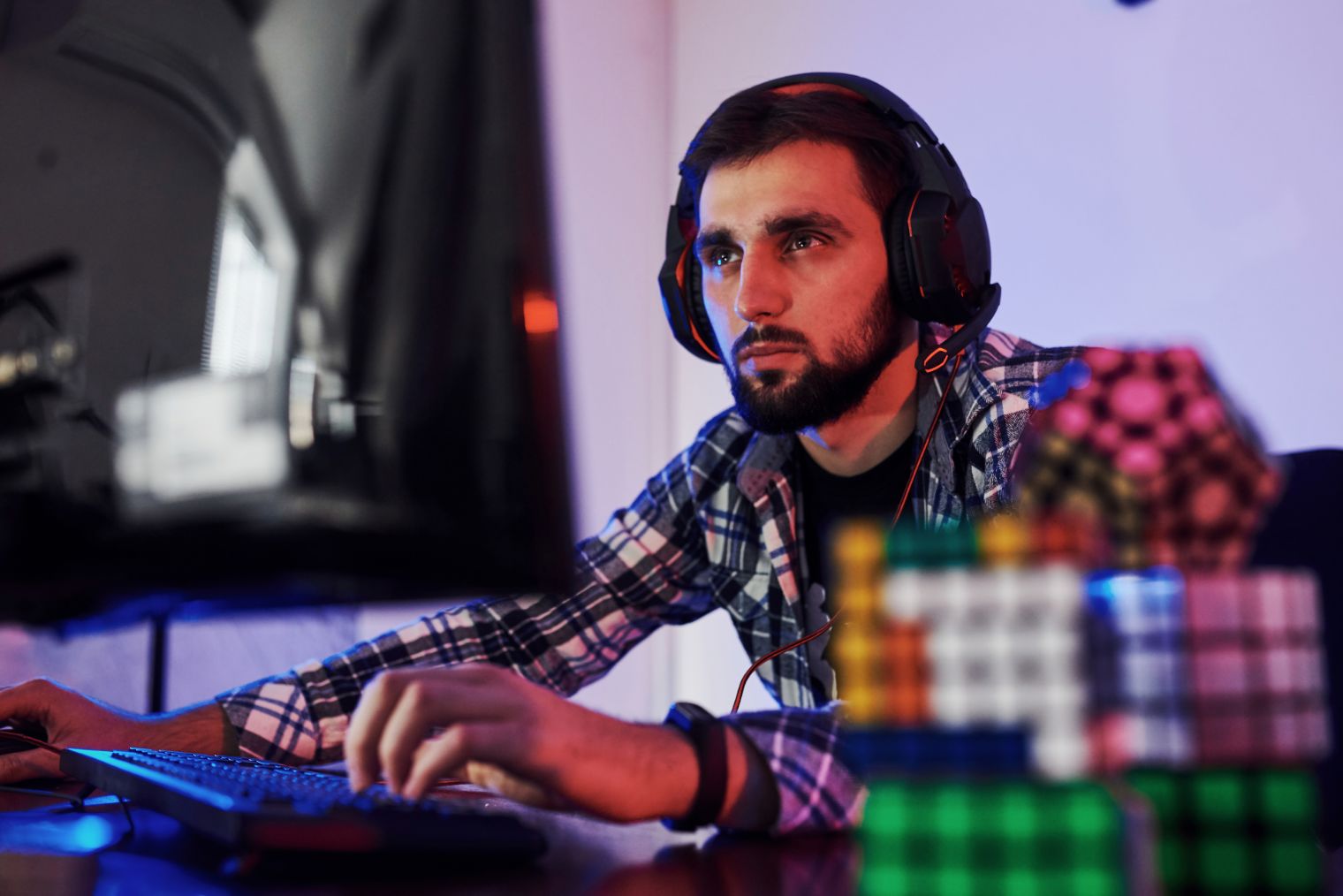 Investing in a good-quality headset or microphone is vital, especially if you'll be playing with friends online. Great quality gaming headsets offer Dolby-designed sound, which combines stereo audio that stimulates your game's surround sound. Most gamers prefer to use headsets, but there are a few who use earphones with a separate USB mic. You can see a whole lot of options on MusicCritic if you want to switch mediums. Whichever you use, having 7.1 surround sound is essential if you want a more immersive experience.
Whether you want a standalone microphone or headset, XLR, or USB, a gaming mic varies on players' style and preference. 
Stylish Yet Cozy Gaming Chair
Digital gaming sessions require long hours of playing, which requires you to invest in great-quality gaming chairs. Find one that offers high-back features to cradle your whole body, has excellent lumbar pillow support, adjustable height armrests, and a headset pillow. 
Since you'll be playing online for hours, it's vital to find one chair where you can comfortably sit and easily move if you'll need to stretch out after playing or during breaks. 
Gaming Mouse Pad
Your mouse pad must cover the entire desk's surface when playing games online. If this doesn't meet the criteria, you are using the wrong one, and it's time for you to get one sooner to help you improve your gaming skills.
Gaming Controllers
Several gamers swear to play games using a mouse and keyboard, while some prefer game consoles. If this is you, check for controllers that can easily be paired with your computer via Bluetooth or plugged in using micro USB wires. The key is to find the best controller which unleashes your gaming techniques and skills. 
Multiple USB Port or Adapters
USB device adapters allow smooth wireless functionalities between PCs and accessories. This includes your keyboard, mouse, or gaming controllers. 
WiFi Booster
Playing online games requires a strong and stable internet connection. Any momentary drop greatly affects your gaming experience and will give the opponent a huge advantage. 
The best way to get stable speed is to connect your PC directly to the router. If this is a challenge, WiFi boosters can help stabilize and secure your internet connection.
Smart Lighting (Customizable)
Customizable gaming lights boost your gaming experience to the next level. Easy to install light bars with multiple colors can be installed behind the monitor, under the desk, above your screen, or wherever you prefer. 
Most light bars sync and can be controlled with your smartphones to give you a unique gaming experience. 
How To Choose The Best Accessories For Gaming
With various gaming accessories out there, all claiming to be of excellent quality, it's vital to learn several factors that you'll need to consider when setting up your complete gaming set. 
First is to figure out how much you're willing to spend. You can set your maximum limit, which enables you to adjust to ensure optimum quality easily. Cheap items are not always a great option. Try checking and comparing different store prices to help you find the best deals. Check customer reviews to help you decide before buying your gadget.
The accessories you buy should provide high-speed memory. Devices with great memory are faster and enhance your gaming experience. Check device memory storage to ensure it can handle all your digital activities and won' compromised your gaming performance. 
Investing either with laptops or desktops can enhance the game's graphics and sounds, greatly affecting your overall gaming experience. 
Identify what online games you are going to play, and from there, you can easily find the best buys. Understanding your preference and gaming style will help you easily decide what you'll buy.
Efficient cooling systems play a vital role in ensuring your gaming accessories won't overheat and prevent ending up in flames. Coolants, external fans, and built-in cooling mechanisms are vital and must be considered when setting up your gaming station. 
Conclusion
Whether you are playing online games as a career or a past-time, you'll need to invest in the most excellent gaming accessories. Check your style and preference, type of game you want to play, and from there, you can easily know what to buy to improve your gaming skills.