Last Updated on August 22, 2022
No matter how dismal, we all can appreciate a little help-especially when it comes unexpectedly. One golden technology that remains helpful to many of us is Google maps. Yes, it has sent people in the wrong directions before but its latest updates are nothing short of exceptional.

Lately, Google map does more than show you around in new locales. It can point you in the direction of eateries, motels, and even gas stations near you. So the next time your fuel display starts heading towards the dreaded 'E' sign, just pop open your Google map and start typing 'gas stations near me.'
Still sounds like Greek to you? No worries. Let's dig a little deeper into how you can use Google maps to find gas stations.
Finding the nearest gas station using Google Maps
Step one: Open the Google Maps app on your phone or PC. It would be better if you pull up first so you don't cause an accident.
Step two: Right after the search bar, you should see some of the key services you might want to search. Now, locate 'petrol stations' or 'gas stations' as shown in the screenshot below.
Step three: you can also paste in the Google maps search bar 'gas stations near me' and it will pull up all the listed choices in proximity. Because you are after the closest, the results normally come in that order. Nevertheless, there are filters you can use to rearrange the results based on your preferences.
Step four: check all the details for a few of the choices. Usually, if you click on an option, you are going to see all their info search as operating hours, website, contact, and much more.
Step five: check prices. This option will only be available for a few choices. Others might not have this data but you can call them via the number on their description to find out what they charge per liter.
Step six: Check out the photos which usually are either uploaded by Google map users or gas station owners. This gives you a clear picture of where you are headed. Sure, it's a small detail but can help you decide if the station is located in a safe zone. Unfortunately, some might not have any uploads-especially if they are new.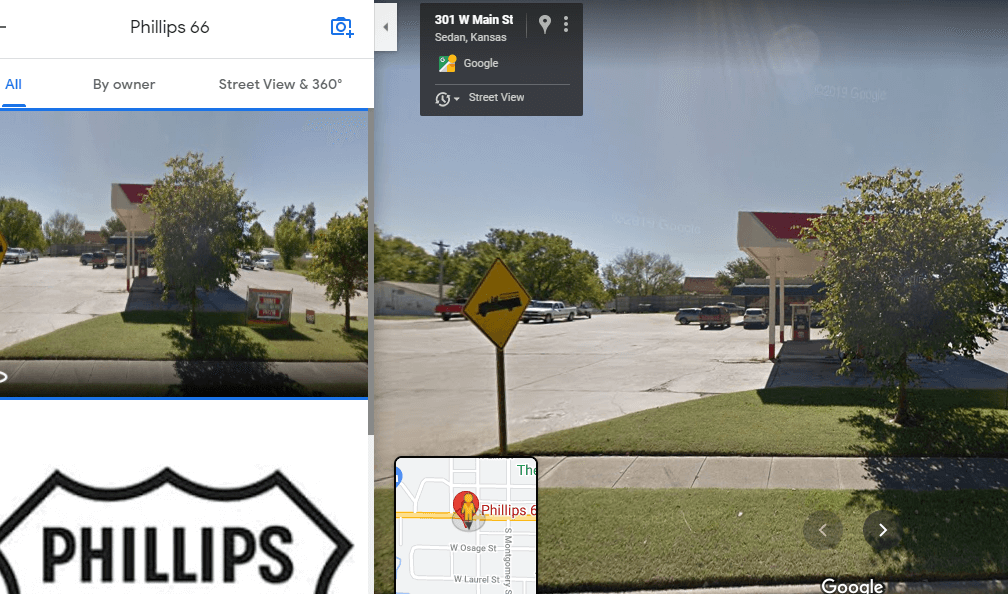 Step seven: read the reviews to understand how the gas station of your choice treats its customers, the condition of the restrooms, and any nearby eateries.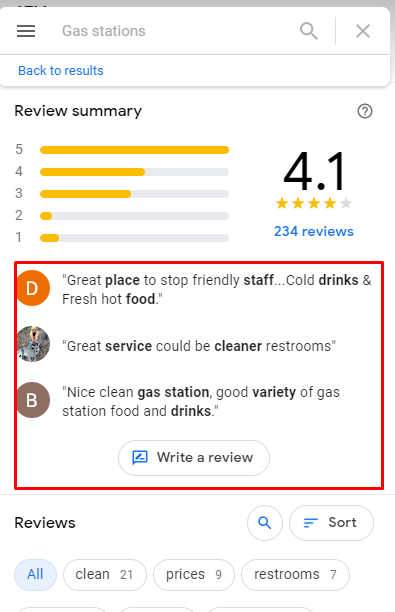 Step eight: if you like what you see, just click on directions or the car symbol (because you are driving. The screen will show you the time frame, and the exact distance. Now, just press the start button on your phone and you will guide to the gas station of your choice. It's that simple.
If you are using a PC, the experience is the same and there is a choice to send directions to your phone since it's easy to handle as you drive. 
Tips for the best experience
It's not advisable to operate a phone while you drive. Many people have died that way. So once you are done looking for the closest gas station, mount your phone on a car mobile holder instead of juggling between the steering and phone.
Secondly, signals go out or you can run out of bandwidth. When that happens, you'll be on your own. So always make it a habit to download maps so you can use them offline. This is a solid tip for anyone visiting other countries. Get the map of the way early while still enjoying the hotel's Wi-Fi. You'll thank us later.
Wrap up
When you are traveling in places you are not fully familiar with, Google maps can be a dependable virtual co-pilot that lets you know not just the remaining distance but places to refill gas as well.
It would also be a relief to know that the map also displays important information like operational hours, nearest amenities, and a bit more.