Last Updated on April 11, 2023
We all desire to do something good, whether to improve our own lives or impact positive change in the world around us.
However, our fast-paced lifestyles (sometimes coupled with our meager resources) makes it exceedingly difficult to embark on any noble undertaking. In most cases, we find ourselves deferring every good deed, hoping that a right time will permit itself in the future.
But the truth is, there's never a right time to do something good. Neither do most good deeds require significant amounts of money. Sometimes, the willingness of the heart is all that's required to accomplish a good deed.
So, it doesn't matter what situation in life you're in. There's always something good you can do to transform your circumstances or that of the world around you.
We've prepared a collection of 35 simple yet highly impactful deeds you can start performing today to make the world a better place.
1. Donate your January salaries to charity
Many people come out of December festivities and plunge straight into debt. For such people, the idea of donating their first paycheck for the year to charity may sound like a bad joke. But giving your January salaries to the less-privileged is one of the surest ways to demonstrate your care and consideration for humanity.
2. Volunteer for an organization
There's no shortage of charity organizations that you can volunteer for (1). Examples include American Red Cross, World Vision, Plan International, Save the Children, to mention but a few. Many of these organizations don't demand your full commitment. An hour of volunteer work per week is usually more than enough.
3. De-clutter your home or office and donate unused items
A random search through your closet or office drawers will likely turn up numerous items that you no longer use, but which aren't entirely worn out. These items range from clothing and shoes to books, stationery, artwork, etc. Why not find and donate them to charity?
4. Use your talent for the benefit of others
There's a reason you're the only accredited counselor or talented musician in your community. Don't just leverage your talents to enrich yourself. Also use them for the benefit of others. For instance, if you're a counselor, you can offer free counselling services to victims of sexual abuse.
5. Buy discounted products
Numerous retail outlets offer attractive discounts, such as 'buy-one-get-one-free' offers. You can take advantage of these offers to purchase two products for the price of one, then donate the extra item to a needy person.
6. Smile at a stranger
Smiles are highly infections. That's particularly true if they're directed at complete strangers. Unknown to you, your subtle smile could lighten up someone else's gloomy life.
7. Forgive Your offenders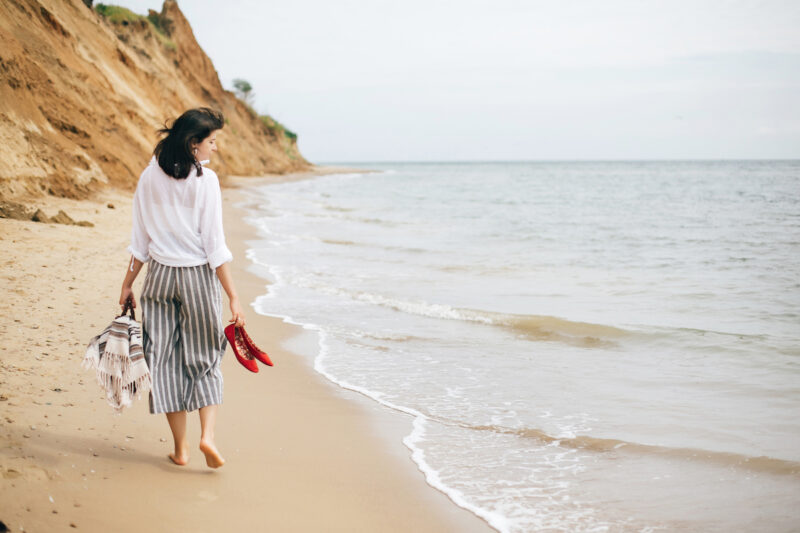 Forgiving your offenders is a perfect way to set yourself free. It allows you to let go of negative emotions that, if allowed to simmer, could explode within you and trigger inappropriate reactions. Therefore, forgive everyone, especially those who deserve your forgiveness the least. What's more, forgiveness also helps nurture social relationships.
8. Apologize when you're wrong
There's no use holding grudges or arguing incessantly when you know you're in the wrong. Not when you can easily say sorry and bury your hatchets.
9. Express gratitude
It's always recommended to say 'thank you' whenever you receive help. It makes the other person feel that their efforts were truly appreciated.
10. Pray for others
Are you a religious person? If yes, the chances are that you pray more often for yourself than you do for others. There's nothing wrong with that. But it's more fulfilling to prioritize the needs of others during your routine supplications.
11. Adopt a child…
There are millions of homeless children simply craving a roof over their heads. Why not adopt just one? You never know; this act of kindness may help renew their lost hope in humanity.
12. …Or a pet
There are equally millions of homeless pets in animal shelters looking to reconnect with their human parents. Many of these pets were given up by their owners, which means they're open for adoption.
13. Help someone find a lost pet
Maybe you're averse to the idea of adopting a pet. But you could still help someone find their lost pet. Your simple gesture can go a long way, considering that up to 10 million pets are separated from their owners annually in the United States alone (2).
14. Sponsor someone through college
Inhibitive tuition fees is a leading cause of college and university dropouts. You can change these statistics by sponsoring a student or two through college.
15. Carpool to work
Carpooling translates to fewer cars on our roads. It's an ingenious way to reduce the amount of carbon footprint as well as the time spent commuting to work every day. Carpooling also lets you enjoy quality time with your buddies as you travel to and from work. Plus, you get to save on gas.
16. Sponsor a local tournament
Every community has highly talented athletes and artists who're yet to be discovered. Sponsoring a local tournament can offer these budding stars a platform to showcase their skills to talent agencies.
17. Make a colleague a cup of coffee/tea
We've all been in situations when we have huge backlogs of assignments and not enough time to clear them. Depending on how short the deadlines are, we may never find time for coffee or tea breaks. Making a cup of coffee for a coworker in similar circumstances is a little act of kindness that can go a long way. And most importantly writing a thoughtful message for their birthday.
18. Donate food
Buy high-quality groceries, baked goods, or confectionaries and donate it to a local food bank or food drive.
19. Prepare food for police officers or firefighters who have to work on a holiday
Police officers and firefighters play a key role in making every holiday season a success. One way to appreciate their selfless service is by offering them food, especially if they have to work on a holiday.
20. Prepare food for an older neighbor
You can also prepare a double-batch of food and offer it to an old man/lady next door who can no longer cook for themselves often enough.
21. Do your neighbor's lawn too
When mowing your lawn, it won't hurt to extend a few meters into your neighbor's yard. You can also do the same when raking your leaves or cleaning your driveway.
22. Pick up some litter
It's important to be mindful of the planet, regardless of where your wanderlust spirit takes you. Picking up litter in the neighborhood, streets, or recreational parks is a perfect way to demonstrate your care for Mother Nature.
23. Take your siblings' kids for a day trip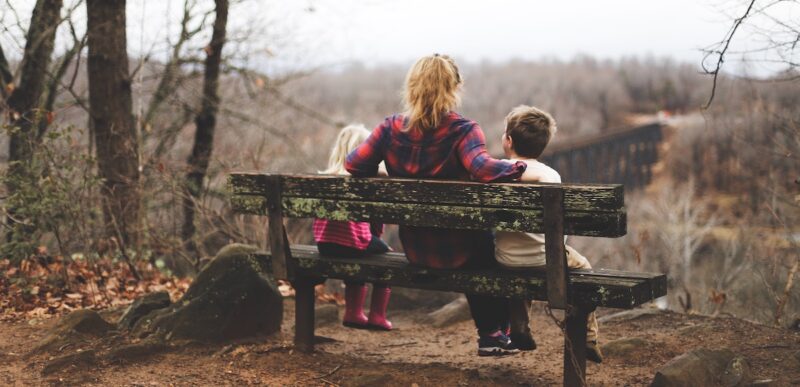 This is one good deed that will help foster familial bonds. Pick a random weekend and take your nephews and nieces to the movies or for a hike.
24. Remember someone on their anniversary
Is your friend, family, or coworker's birthday coming up soon? You can help them mark this auspicious occasion in style by paying them a surprise visit. In case of geographical barriers, a phone call or heartfelt birthday wishes would do.
25. Visit the sick in hospitals
Hospitals and hospices teem with patients who've given up hope of ever recovering. A random visit may not be the magic pill to their illnesses. But it can help restore their hope for life.
26. Enroll in CPR classes
Studies have shown that CPR increases the chances of surviving sudden cardiac arrest (3). So, you might want to enroll in CPR classes and put the learned skills into practice whenever someone suffers cardiac arrest in your presence.
27. Become an emergency responder
Organizations like The American Red Cross thrive on the efforts of emergency responders. Being a first responder can help save lives, or at least lessen the damage that might have otherwise resulted from a disaster.
28. Pay someone a genuine compliment
Never miss a chance to tell someone how gorgeous their dress looks or how exceptional their presentation was. A genuine compliment can boost morale and lower self-esteem.
29. Thank a salesperson for helping you
When a salesperson offers to help you pack your shopping into the trunk, the least you can do is thank them. This makes more sense if the good deed isn't necessarily part of their job description.
30. Let someone go in front of you in a queue
It doesn't matter how much time you've spent queuing up to pay your utility bills. You can always allow someone to go in front of you. Give consideration to older people or people living with disability. The same logic applies to allowing a fellow motorist to merge into your lane.
31. Hold the door for people behind you
Holding the door for people is a classic way men demonstrate their kindness to their partners or love interest. It's also a good deed that can help put a smile on someone's face. That's especially when the object is a complete stranger.
32. Help someone carry something
Every so often, you bump into someone carrying something that seems a little too uncomfortable for them. Why not stop whatever you're doing and take the weight off their hands, even if only for a minute?
33. Help someone grieve
Losing a loved one can be devastating. That's why it's important to share in the grief. One way to help a friend grieve is by giving them a basket of treats. Consider delivering the basket when the funeral is over and everyone else has gone back to their lives.
34. Teach an elderly person to use a computer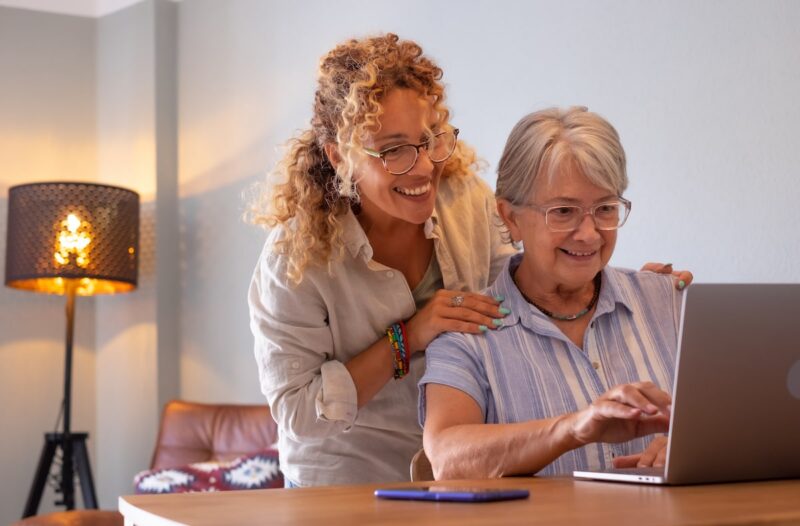 The fact that your elderly neighbor was born before the age of computers doesn't prevent them from sending emails or printing documents from time to time. Why not spare some time to teach them basic computer skills?
35. Plant a tree
The benefits of planting a tree may not be evident today or tomorrow. But it will surely be felt a few years from now.
Wrap Up
While extending any of the above kind gestures, it's advisable not to expect anything in return. Just do the deed and go your way. As the adage goes, "virtue is its own reward.