We are living in a digital age. More and more companies and clients are looking to expand their content online, and often, doing that requires a little knowledge of the trends of internet users. To understand how Google Ads works, you need to know how Google works, and Google starts with the user. With Google being the largest search engine on the internet by far, it is the best place for users to get answers to their questions.
With a Google Ads Certificate, you can promote your business or a specific business in such a way that it appears to the user far faster under the Google algorithm than if you did nothing. Organic results are the most common results on Google, and they are results that Google has put up there because they feel that they best answer the particular question asked.
The certification itself acts as proof of ability when it comes to increasing SEO for businesses. It is a no brainer that companies or clients will prefer certified or qualified people in certain areas. This article looks to inform you what exactly Google Ads is and how to get Google Ads certified. It will also give six key reasons why getting a Google AdWords certification might well be a great idea.
What is Google AdWords?
Now known as Google Ads, it is a professional accreditation from Google that highlights to clients that you are an expert in PPC advertising and are proficient in using Ad Words. It is a course that is easy enough to pass and gives you all of the tools that you need to give off a more professional look to potential clients.
With Google and Alphabet leading the world in global ad revenue online, having accreditation in ad proficiency will only serve to make you stand out from other PPC owners. The certification itself is a badge that you can use on your social media, your website, or your resume as a means to drive business and increase traffic to your brand or company.
How do I get Certified?
To get Google Ads certified, you need to pass 2 tests after logging on to the "academy for ads". The two tests are the "Google AdWords fundamentals exam" and then one of the other five Google Ads examinations on the site.
The fundamentals test has 65 questions, and you are given 90 mins to answer and to pass, you need to get 80% or above. In this test, you will need to answer on AdWords basics and best practices. Without passing the fundamentals test, you won't get certified. As for the other tests, they are selected at random and are on
Shopping and Advertising – this test requires familiarity with shopping adverts and how they work. You will also need to understand the basics of bidding and optimization in regard to shopping ads on Google
Video Advertising – this test requires you to understand how video advertising on Google and YouTube can help clients. Understanding video ad formats is also essential
Mobile Advertising – is a test based on mobile-specific promotion and advert strategies and questions on formatting and app usage.
Display Advertising – is based on planning a GDN campaign and the basics behind display ads on mobile devices.
Search Advertising – based on the fundamentals of the search, relating to ad positions, broad matches, extensions, and quality scores.
Each of these tests also require 80% for a pass.  
What is a PPC Specialist
I have mentioned the term PPC agency and specialist a little, so it is only fair to explain it. A PPC specialist is someone proficient in planning and organizing effective advertising campaigns for companies and their products. Someone with a Google Ads certificate is seen as a PPC specialist and are far more likely to be chosen for an advertising job or hired as a client than those who don't have the certificate.
The term PPC stands for "pay per click" and references the fact that to improve their search position on the Google algorithm, companies are put at the top of the search results, and each time that someone clicks on the product or site, the company pays Google a fixed amount.
6 Reasons why you should get certified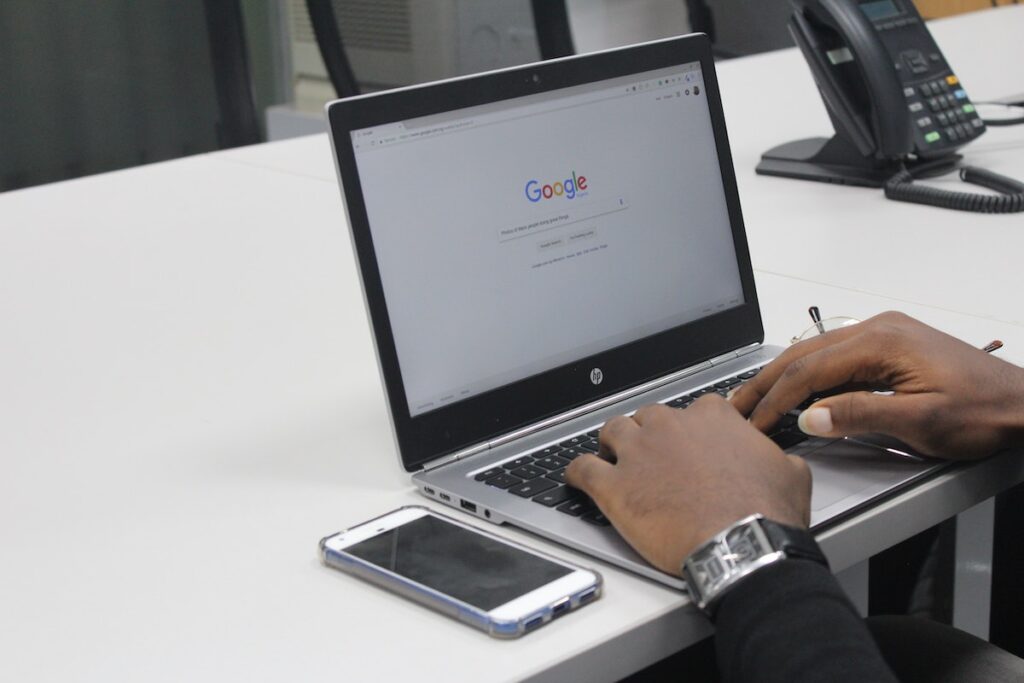 Increased Credibility
Like any certification, a Google Ads certification will demonstrate that you are credible in your field. Furthermore, the more clients you get, the more social proof your company will have, and this will only serve to promote your services even further.
Not having enough social proof through positive reviews or credibility will likely harm your chances at converting sales. Positive reviews only reinforce a company's decision to choose your company to help them. It works the same way with the Ads certification; it acts as proof of ability, and that credibility is the most valuable tool in a PPC specialists arsenal.
Free Promotion
Not only will you gain more credibility if you become certified, but you will also be able to avail of free promotions from Google. How? Well, when you become certified, Google lists you on their verified list of partners. Many companies that are looking for PPC specialists will use this list for reference. With your name or your companies name on that list, it is a brilliant way of gaining free promotion from a reputable and trustworthy platform.
It adds value to your service
Like with any service, if you become more accredited, you are within your rights to charge a higher fee. If you ask a senior editor to write 1,000 words for you, it will cost a lot more than getting a junior intern to write 1,000 words. The same analogy applies here; companies will see your cert and understand that you are aware of what is required to increase their presence on Google. This will immediately make you more attractive to them and will allow you to command a higher price.
It helps you and your company stay current
If you or your company cannot optimise your online ad presence on the world's largest search engine, it will hugely impact your business prospects. Meanwhile, you can guarantee that if you are not taking advantage, then other businesses are. Having an Ad Words certificate gives you the tools to keep your company or your brand atop the organic or paid search results and will only help your business stay current and grow.
It's inexpensive
Costing just $50 per exam, getting Google Ads certified will cost you only $100. While $100 may seem like a lot upfront for some, the business that it will likely bring you during the year that it is valid will pay for the cost of the test many times over. Considering how fast the internet is moving in the modern world, $100 to stand out from the competition does not seem like a lot of money.
You will contribute to your personal growth
This ties into many of the above reasons, but there is a specific reason why this point is standalone. As an entrepreneur or a worker in a business, striving to attain personal growth and increase your stock should be a top priority.  Learning all of how ads work and how people think on the internet will benefit your company or brand and benefit you as a person.