Google Drive is inarguably one of the best cloud storage technologies available. Since its inception in 2012, the service has transformed massively to become a necessary asset for both individuals and companies alike.
In this Google Drive review article, we are going to talk about all the aspects of the technology from features available to pricing so you can decide if it's a great choice or not. Without wasting a minute, let's get this show on the road.
Google Drive Review-Features
Let's see what Google Drive offers in terms of features.
Google Drive third-party integration
The ability of Google Drive to integrate with other apps drives its functionality way far beyond what a typical cloud service normally would. The service has multiple in-house apps that can be accessed by right-clicking on the '+ New' button. A few worthwhile mentions include Google docs, sheets, slides, forms, and Google drawings.
If you need more apps, Google Drive allows you to connect to Google Workplace Marketplace for more add-ons and stand-alone apps.
Once you find an app that does what you want in the Marketplace, you'll need to install it and grant it permission to access your Google Drive account. Widely known productivity apps like Asana, Evernote Business, Trello, and Slack are also available in the Marketplace to help you become even more productive at work.
In short, when it comes to integration with other apps, Google Drive is second to none. If this sounds like something you are after, then this service is absolutely for you.
Google Drive Support
Google may disappoint sometimes but one of the things they are really good at is customer support. Not only is their help available 24/7 but also you have multiple ways to ask for help.
The most common channel to request assistance is through their help center. Almost every issue you could have has already been covered. If not, someone from the community forum will help.
The last options for expedited help are phone, email, or live chat. Unfortunately, these three are not accessible to those on the free plan.
Google Drive Browser Interface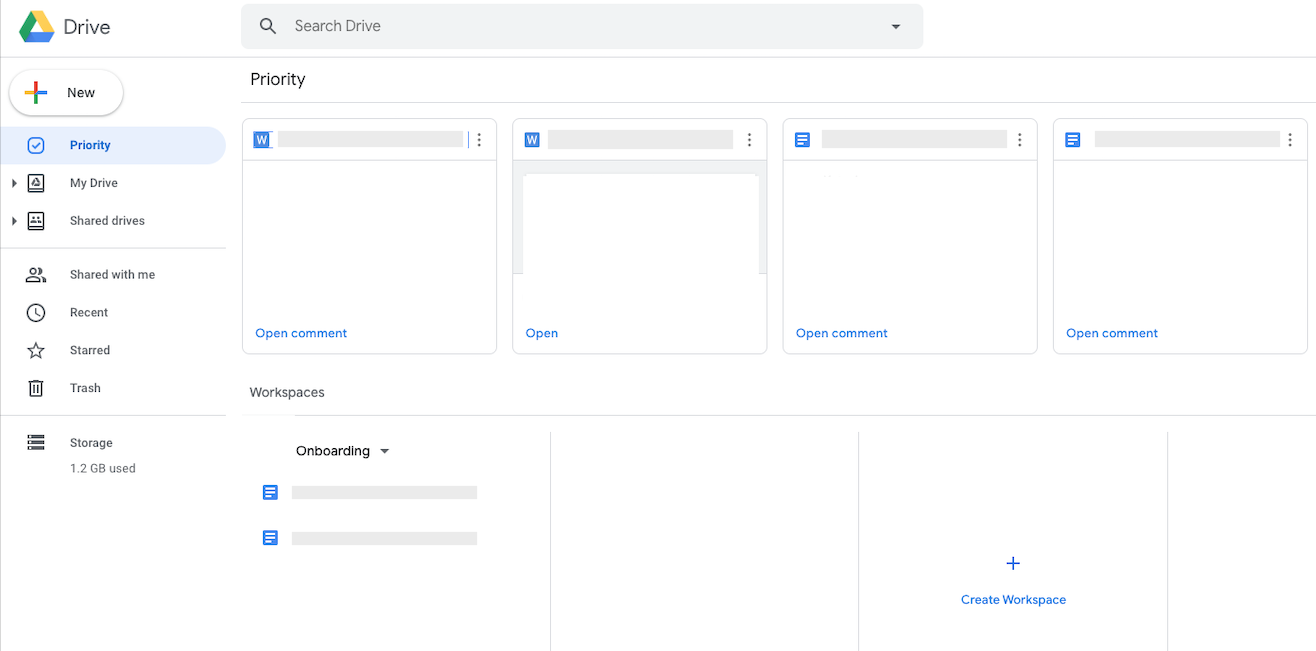 It's highly likely many people still use Google Drive via the Chrome browser because of its convenience. The layout is nothing short of magnificent. Towards the middle of the page, you can see your folders and documents. Documents show a thumbnail so you can see what's inside.
Towards the right is a menu showing the tabs for uploading new content, Drive contents, items shared with you, your recent uploads, and the bin for tracing trashed items.
On the top right, you can access the settings, support tab, Google apps, and account switching options. Unfortunately, narrowing down the page will result in some features being cut off. Nevertheless, Google Drive works perfectly on a browser interface.
Google Drive Desktop App
You don't need to open a Google Chrome browser to access Google Drive. You can do it right from the comfort of your desktop. Of course, you'll need to download and install its program first.
From there, you can now access everything on your Google Drive. Like the desktop version, you can do pretty much anything like move files, delete them or make changes right from within the desktop app. 
Google Drive File Sharing & Syncing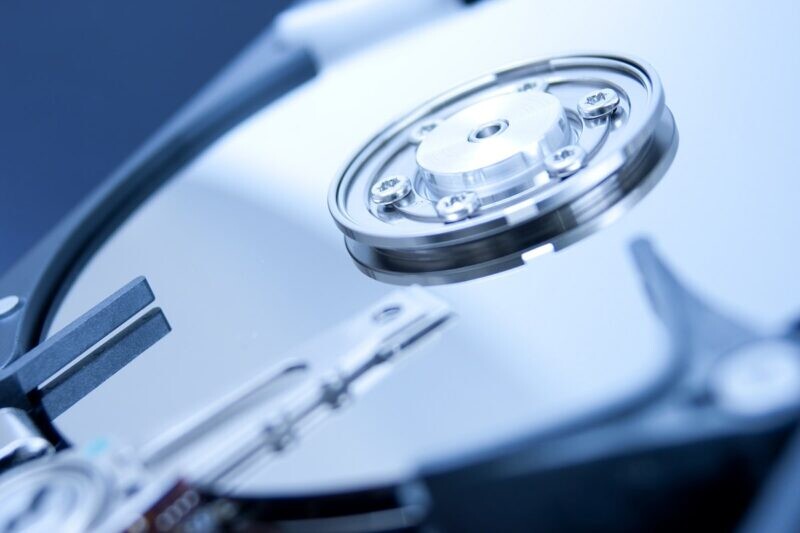 File sharing is also one of those features that make Google Drive an appealing choice for teams. The process is as simple as adjusting the permission settings on documents and folders to allow a certain level of freedom.
There are two ways to share folders and documents. The first one is as easy as clicking on the 'get link.' You'll then be given the option to choose the level of permission you wish to give (i.e. either viewer, commenter, or editor.)
The second method involves using the 'share' option. Here, a box opens up where you paste the emails of those you wish to collaborate with. You can then set permissions for them to view either as 'editors,' 'commenters' or 'viewers.'
Editors cannot only view and edit documents but they can make a copy, print, or download it. Commenters can only add comments while viewers are exactly as the term says. You can also set it to allow commenters and viewers to print, copy or download files.
Google Drive Sync
Google sync allows you to have the same copy of files on both the PC and cloud. So any file on the cloud that's not on PC is automatically downloaded. Obviously, what's on the PC is also uploaded so the same file is on the cloud as well.
Any changes you make to a document either on the cloud or desktop will sync so the two are entirely the same. Of course, you will need to choose the folders that need to be synced by checking a box next to them. This way, not everything is uploaded to the cloud.
Besides the computer, you can also back up your phone to the cloud. This way, should the device get lost, you can install all the apps and data to your new phone.
Google Drive on Mobile
You can access Google Drive on your phone while on the go. This is a nice feature to consider because we all carry phones everywhere-unlike computers. Of course, there are a few limitations like being unable to connect to third-party apps but there is still a lot you can do.
For instance, you can edit documents, make a copy of them or delete some. You have access to everything in your drive. One more thing mobile Google Drive doesn't do is to automatically back up your videos and photos. That duty rests with Google Photos.
Google Drive Ease of Use
This is another good thing about Google Drive. It's extremely easy to use with everything important aligned on the left-hand side. Worth mentioning, the search bar is one of its special features that let you find what you want quickly.
The search can be run specifically to bring up videos, pdfs, spreadsheets, documents, or photos. This helps to narrow down the search results so you have less to sift through. 
You can easily create a folder, open a new document, and share stuff with other collaborators. On the right-hand side is everything that streamlines your work from the calendar, notes to the recent tasks tracker. The plus sign under it allows you to add more add-ons for improved productivity. 
One more thing; you can use Google Drive on your PC, phone, or Mac and that makes it extremely convenient. 
Google Drive Security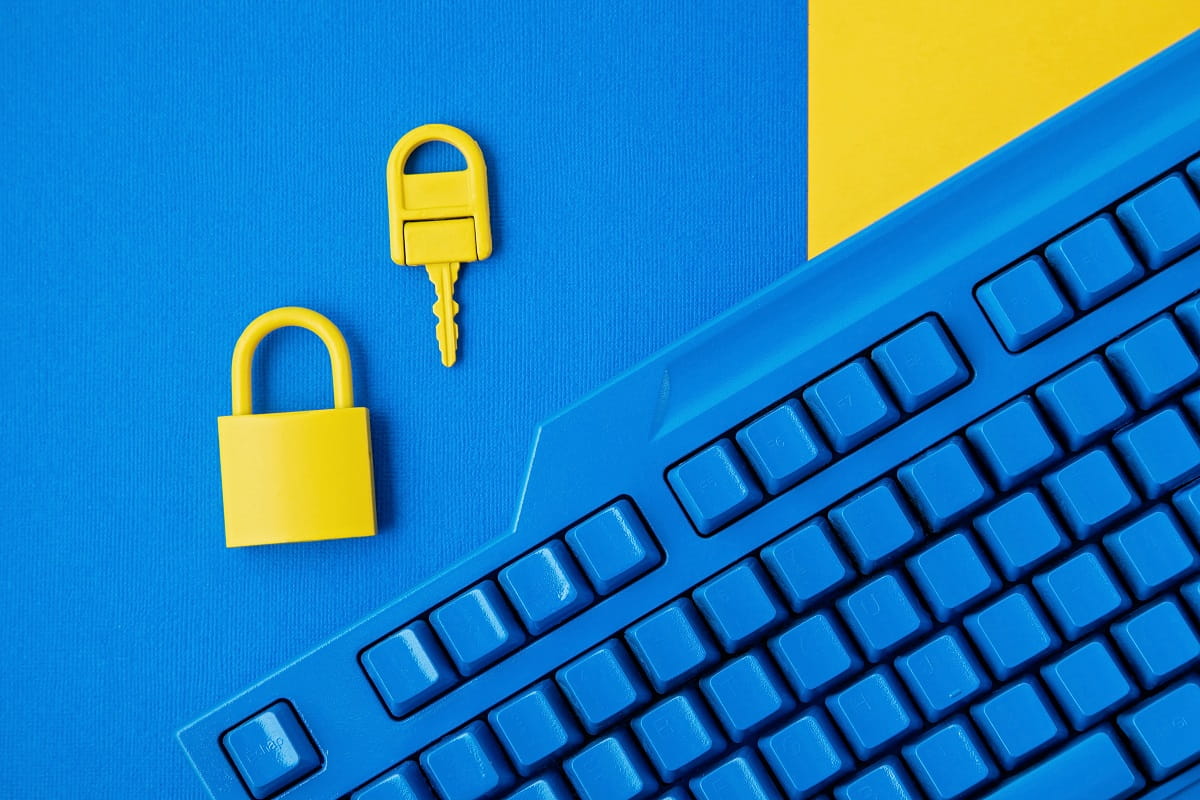 Google, being one of the top dogs in the tech world, boasts of top-notch encryption. All the files on Google Drive are properly encrypted through the common 256-bit hash encryption protocol. When files are in transit between their servers and your computer, the encryption protocol changes to 256-bit AES and TLS. This means hackers will not access your data both in the Drive and in transit.
Besides the harsh protocols, there's also two-factor authentication. So on top of password login, you also get a mobile notification for every login to keep internet scoundrels at bay.
Albeit trying its best, there are a few pitfalls with Google's security. First, since they encrypt your data, it's safe to say they own the encryption and can decrypt your files if they want to (or if compelled by the government). Secondly, Google Drive doesn't scan for viruses for files over 1 GB and that leaves users at risk.
Google Drive Speed
Google has servers all over the world. In the US alone, Gartner research estimates that there are more than 2.5 million servers. The same can be said for the UK, India, Russia, and a few other regions.
The point is, the closer you are to the server, the faster your downloads and uploads run. But the general consensus is that Google Drive's speed still needs a lot of improvement. Given its financial standing, this is something the company should have fixed a couple of years ago. Uploading and downloading small files is fast. But wait until you have 1GB+ of files to upload and download; you might hate Google Drive. 
But before you think of jumping ship, it would be better for another reason but not speed. Why? Because other cloud storage services aren't any better. 
Google Drive Pricing
Google is one of the most generous cloud storage services. With a free account, you still get 15 GB worth of space spread across all the Google apps (photos, Gmail, drive, etc.
Besides the free plan, there are more different choices. The first three are actually pretty affordable. The first one comes with 100 GB of space and goes for $1.99 per month. You can pay $19.99 annually and save a few bucks. The next plan offers 200 GB for $2.99 or $29.99 annually. 
The third plan comes with a whopping 2TB and goes for $9.99. You can save a few coins by paying $99.99 annually. Listen, the three plans above + the free one don't need you to upgrade to Google One. But the next ones will.
Google One Pricing
Google one consists of three premium Google Drive subscription plans. Because of their high capacity, they are more suited for families, companies, and huge corporations in need of much more space.
The first plan of Google one is loaded with 10 TB of space and goes for a monthly fee of $49.99. The next one offers 20 TB for a monthly fee of $99.99. The last one, 30 TB goes for a mind-boggling $149.99.
30TB is not the maximum you can get with Google Drive. If your business needs way more than that, you can upgrade to a Workspace subscription that gives you unlimited storage.
Full transparency: Google's high-tier subscription plans are simply mind-dizzying. No one can explain why they are fairly higher compared to others. Take PCloud, for instance; they offer a massive 500TB for a measly $4.99/month. If that isn't amazing, we don't know what will. Nevertheless, Google Drive has its pros.
Google Drive Pros
A generous free storage plan

Integrates with many apps

Multiple productivity apps

Fairly good syncing ability

Excellent sharing

Easy to use
Google Drive Cons
Not the most privacy oriented cloud storage service

Zero password protection for shared files

Takes longer to upload and download large files
FAQ
Is Google Drive any good?
Since it's more than a cloud storage service, Google Drive is obviously a decent choice for individuals and small to large business enterprises. It's fully stocked with plenty of features and it's reasonably easy to use.
Can Google Drive be trusted?
Google Drive is certainly reliable in many ways. Files are encrypted both during transit and on their servers. So it's safe to say the service is safe from hackers and ransomware. Simply put, the benefits are far greater than the risks.
Can I disable Google Drive?
Assuming you want to disable it from your phone, just locate the setting, then apps then 'Google Drive.' All you need to do now is press on 'disable.' Remember, you possibly will not be able to uninstall it because it's part of the phone's default apps.
Will uninstalling Google Drive delete my files?
Uninstalling Google Drive on your PC does not delete your files. Only the app gets deleted. The files will still be available on the web (assuming you synced) and also in the Google Drive folder
How can I stop Google Drive from syncing?
On your PC, access 'Backup and Sync,' click on 'Preferences,' then 'settings,' 'Disconnect Account' and hit 'Disconnect.' That should disable Google Drive from syncing.
What happens if I don't pay Google Drive?
If you fail to pay Google Drive at the end of your subscription, you get additional seven days to update payment before you lose storage access. Your files will not be deleted or disabled and you'll have access to them.
What happens when Google Drive is full?
When you finally hit the storage limit, there will be no more space for you to upload new stuff. Unfortunately, you won't receive emails as well because there is no more space. All your existing files will work okay, though.
Does Google read my Google Drive?
Google has an automated system that scans your documents and other items for signs of abuse. However, it's highly unlikely that someone at Google is looking into your drive. However, to be safe, always encrypt your files with a strong password before you upload them to your Google Drive.
How much is Google Drive unlimited storage?
Google's unlimited storage goes for $60/month and comes with only 5 seats. With this plan, you save $40/month on the basic 10 TB plan. You will need to sign up for a business G Suite account to get unlimited storage.
Does Google Drive take up space in my computer?
The answer is both yes and no. When you stream files in Google Drive for desktop, your PC space is not used. However, if you choose to download a file and make it available offline, some PC space is taken up. 
Does Google Drive have project management?
Besides the existence of tools like Google Sheets, docs, and drawing tools, the Marketplace allows you to access collaboration tools like Asana and Trello. Documents can also be shared by anyone with either full or restricted access.
Can I delete my Google Drive folder on my computer?
After uninstalling Google Drive on your PC, you'll still have access to your work in the Google Drive folder. If you don't want this folder to exist, you can go ahead to delete it. However, this only does away with desktop data. The web/cloud data will still be available.
Wrap Up
Google Drive may not be perfect but it's by far one of the best cloud storage services. Their interface is not only smooth but nicely arranged making it easier for beginners to get started.
The wealth of features, decent security, and fairly priced plans makes it a dominant player in the cloud storage realm. If you are not a corporation, Google Drive will possibly meet most (if not all) of your needs.
For big companies with a need for large storage, Google Drive is likely to become an expensive choice in the long run. Other options like OneDrive and pCloud are a little cheaper. Nevertheless, it's usually a good idea to use different clouds to keep sensitive stuff away from Google's prying eyes.
We hope this Google Drive review has helped you make up your mind on whether the service is ideal for you or not.