Social media are now an effective tool in the hands of businesspeople. Every day such platforms give them the chance to connect to millions of people worldwide and tell them about the products or services they provide. Missing such a chance would be the worst mistake ever for any business striving for success and recognition. 
However, having an account on Facebook, Twitter, or Instagram is not enough to reach the top and get an engaged and active social media audience that will not only view your posts but will also be your regular customers. People you join on your followers or friends lists should share your values and be on the same wave with your company.
Some say it's impossible. They are mistaken, though. Making the right steps in your social media policy, you'll be able to create a real community of people who will help you in your brand/company/service promotion just because they feel the need to share it with others. The Movavi Blog gives some useful recommendations in this regard. Below you'll also find some tips on how to effectively grow a social media audience.
Know Your Audience
Regardless of what business you are working in, you should know your target audience. When working on social media, you also have to take into account the age and the preferences of people you hope to attract. There's no way you can use the same content on Facebook and TikTok or Instagram because the interests and ages of people are much different there.
The bulk of TikTok users are 16 – 24 years old. They can be attracted by exciting, engaging, and creative content, whereas Facebook mainly joins people aged 25 – 34 who are more likely to pay attention to meaningful posts showing the real-life benefits your product or service can bring.
Be a Real Person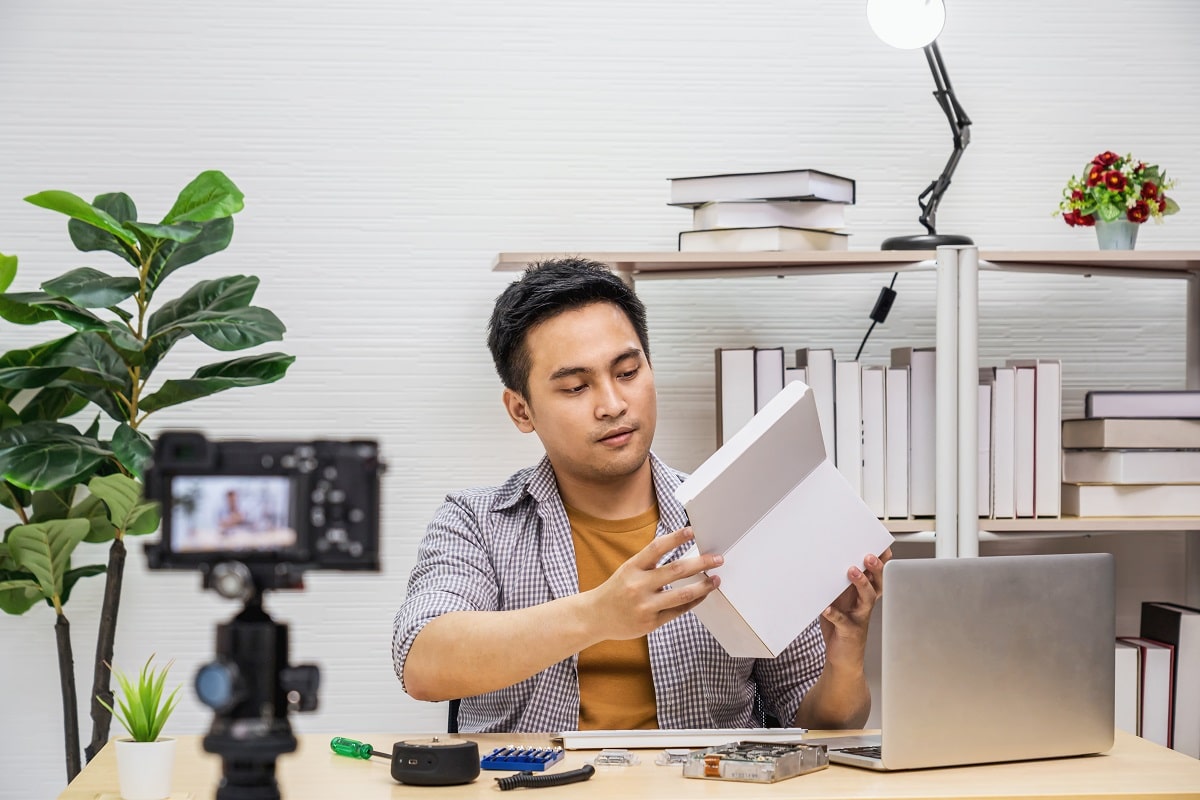 Striving to promote your brand on social media, you shouldn't forget to create an emotional bond with your audience. This is impossible to do with a faceless logo on the profile photo. Your company is in the people that work there.
Show their faces, show how much they care about the product or service they provide, show how much energy and time they give to their job. Share your office routine and teambuilding activities photos and videos on social media. This will make you closer to your online audience raising the chances to convert it into your real customers.
Visuals Matter Much
Posts with visual content on social media attract 94% more users than text-only items. Therefore, by paying more attention to the visuals you add to your social media pages, you can increase your audience's awareness about the brand and become recognizable.
Did you know that posts with photos or infographics are almost twice more likely to be shared than those containing only text? Quality visuals can become your ticket to the top, so don't miss such a chance. By the way, quality content doesn't always equal expensive content. You can use some free platforms, like Canva, and stock image services, like Pexels, to design graphics and get nice pics for your social media pages.
Share Video Content
Fifty-four percent of people say they would better like to watch videos about the products or brands rather than read about them. In fact, about 65% of consumers make a decision about the purchase of a product after watching a video review. The popularity of video content boosted significantly in recent years, so now more and more people prefer to see all the benefits and drawbacks of the product in a video instead of reading about them.
To get maximum engagement rate, the marketers are also advised to share live-streaming videos in stories. Facebook stories attract 70% of users of this social media. That's a lot for any service striving to grow its social media audience.
Communicate with Your Audience. Be an Active Participant of Your Community
It's impossible to get a big and, what's more important, active social media audience if there's no communication between you, as a representative of the brand, and your followers. The badge any company should strive to when promoting their products and services on social media is 'Very Responsive to Messages'. To get one, you have to answer at least 90% of messages almost instantly. That's a hard job, but it brings significant results in growing your audience.
Now it's not enough for the users to receive the information you provide in a post. They want to learn the details in a private conversation or, at least, in a comment under the post. Be responsive with your audience. Show people that their point of view matters, that they are listened to, and their attention to your brand is important to you. 
Contests and Giveaways to Grow Your Brand Awareness
One of the most effective ways to attract new subscribers and retain your current followers is to hold contests or giveaways. The conversion rate of content about a contest or giveaway is about 35%. Almost 100% of users will share a link to your content if it increases their chances for win. Due to the shares, the number of contest participants can grow by more than 15%.
The terms of the contest may be very different and much depend on the product or service you want to promote this way. You may ask for a comment under your new post or make a photo contest.
Giveaways are another way to increase your audience's engagement and activeness. It would be best if the prizes your subscribers could win were related to your brand. This way, your social media audience can test your products and give feedback, which would also be great.
Let People Know About Your Social Media Accounts
Creating a social media page, you have to do everything possible to make people aware of it. Add links to your official social media pages on your website. It might also be effective to add links to the newsletters and other promotional materials you use online or offline.
Growing a social media audience is a difficult task demanding a lot of time and effort, yet the results of your work won't make you wait.