Last Updated on March 8, 2022
Forming a new habit or breaking an old habit can be tough. Whether is it is something small like reading 10 pages a day, or something big like no longer smoking cigarettes, not everybody is blessed with infinite willpower and often, we need a little motivation and accountability to keep up on the right path.

Studies suggest that it can take anywhere from 18-250 days to form a habit depending on what the habit is, so having something to motivate us is as important as ever.
I believe that seeing as everybody is on their phone so much nowadays, having a habit tracking app is the best way to keep people accountable in forming new habits.
Best Habit Tracking Apps
What this article looks to do is provide a list of 10 brilliant habit tracking applications that will make forming new habits or breaking old habit a lot easier.
Now of course, one particular app may not work for everybody, but there are a variety of good free and paid habit apps available, so finding the right one might be a challenge at first, but with such availability, you are bound to find one that suits your need and has features that you like.
However, make sure that you do like the app you use, if you are not enjoying the app, then you are less likely to continue using it and less likely to create or follow your habits. 
One of the most versatile habit tracking apps on the market is Momentum. Not only can you set targets, take notes, and track progress, but you can export your progress charts to an excel sheet for added detail and studying of your progress.
The only negative is the fact that it is an Apple exclusive app, but it does mean that your data is saved via iCloud and is easy to access. Its versatility and detailed integration with Excel make Momentum a unique and detailed habit tracking app and with monthly subscriptions starting at $2 per month, it is a steal. 
Probably the most creative app on the list, Habitica is not only a habit tracking app, but doubles up as an RPG. All you have to do to complete missions and level up your character is complete tasks that relate to your habits. If you miss a task, or fail to be consistent with your habit, then your character will lose health points.
There are different categories that offer different rewards and punishments, there are to-do's, habits, daily tasks, and rewards. You can team up with other users and complete group rewards like "go for a run" and you can battle monsters collectively. It works on Apple, android and desktop devices and is cross platform, so finding people to team with is easy.
The app is free, but you can buy gems to customize your avatar. If you like gaming, this is the perfect habit tracking app and will definitely keep you accountable.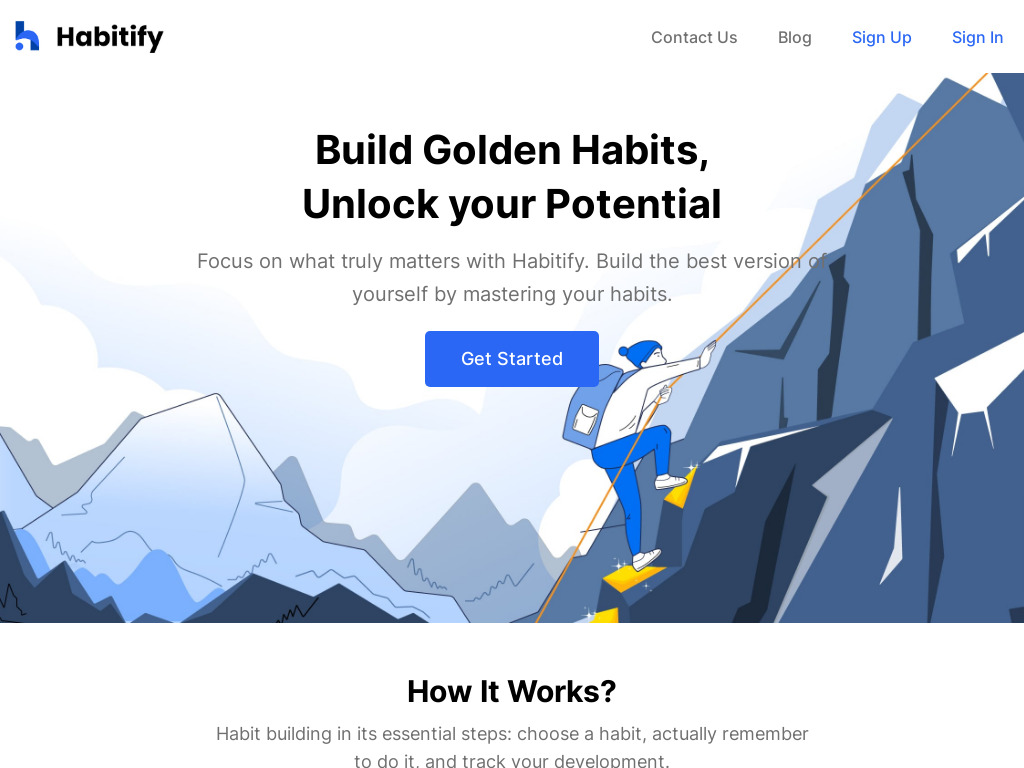 In stark contrast to the RPG madness of Habitica, is the stripped back and minimalist app Habitify. The aim of Habitify is simple, allow the user to track and tick off habits as he or she needs to. The menu is simple yet sleek and easy to use and has a dark mode as well so as not to strain your eyes.
It is packed with charts and graphs also if you wish to get into more detailed analysis of your progress. The app works with apple watches and even has a widget for the iPhone home screen. Available on all platforms, there is a free version, but more detailed analysis and features will set you back $5 per month.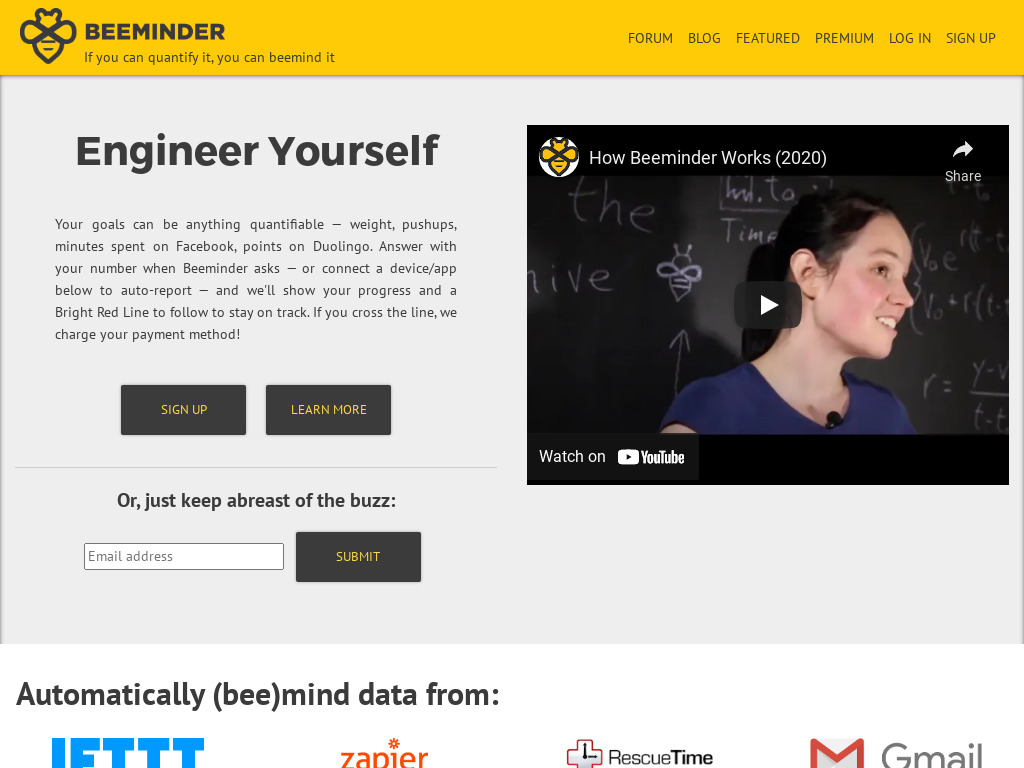 Beeminder has one of my favourite punishment concepts of all the habit tracking applications! With this app, you put real money on the line, and if you fail to complete a task, the app takes money from your card! Each time you fail to complete a task, the amount increases. For some this may seem crazy, but to be fair, when money is on the line, you are a lot more likely to complete whatever task you need to.
I would only advise using the app if you have a high-risk tolerance, but the service also provides lots of data and graphs too, showing how well you are performing in whatever area you are tracking. There is a free version, but premium is on the expensive side, costing between $10-30 depending on your plan. 
Unfortunately, Today is only available on Apple devices, but for those lucky enough to have an Apple product, you can avail of what is in my opinion, the most aesthetic habit tracking app on the market.
Today works like any normal habit tracker, but lets you add a custom picture to your habit, so that each time you complete a task or each time you complete that habit on that day, you can have a picture of something relating to that habit that you are working towards. I think it is a lovely tough and is a great way to give some extra motivation. The app is free, but premium only costs $2 per month. 
Creating or following a new habit is always more fun or more likely to be successful when done with a friend. Habitshare cracks that niche perfectly and allows both you and a friend to share data and track your habit together. This added accountability, competition and inclusivity makes the habit more likely to be completed, and through the messaging feature of the app, you can comment on and encourage your friends' progress.
In terms of customization and icons, the app is quite minimal, but Habitshare does not look to win awards for its design, it looks to get you tracking your habits and for a free app, available on apple and android devices, I think it does a great job. 
A habit tracking app with a difference, ultimate accountability and help from real life coaches. Sometimes, a standalone app is not enough to keep you accountable, it can be so easy to fall of the wagon and even convince yourself that you are doing a good job when you are not.
The real value that Coach.me presents is with its bustling community and personal coaching features, where you are held accountable for your actions, and your inactions.
There are discussion boards where you can discuss habit building and get tips from other users, and there is a coaching section, where for $20 per week, you can have your own personal life coach give you tips, keep you accountable and make sure that you are staying on track. An expensive, but unique feature, nonetheless.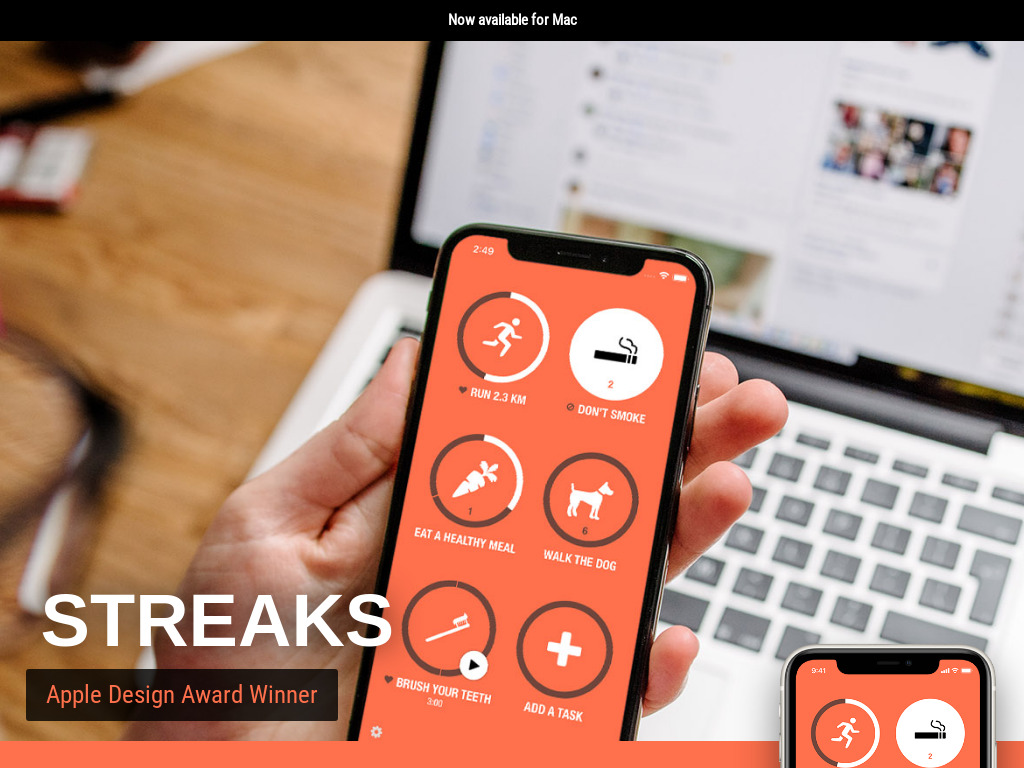 Available only on iOS, Streaks has one of my favorite interfaces of any app on the list. Its goal is to make managing multiple habits easy and with its minimalist menu interface, all you need to do is click on one of the many custom icons that you can create for a habit and it is marked as complete.
You can even connect the app to Siri and tell her that you have completed your task and the app will check it off for you by itself. You can set up a specific number of times that you want the habit completed in a day and even set timers so that when you start a habit, an alarm will go off when the time is up, for example, if your goal is to meditate for 10 minutes per day, you can press on the icon and be timed instantly.
The app connects to apple health and if it has been a while, the app will send suggestions as to how you can slowly begin to build your progress back up. It is minimal, easy to use and effective in helping to create new habits. 
If you like charts and graphs, then boy have I got the app for you! Strides looks to present your progress via a chart so that you can visually monitor your progress.
It also has a projected results feature based off of how well you have performed lately, offering even more incentive to get better and beat your projected result. Because it is a chart-based app, it is ideal for longer term habits because it needs more data to track accurately, so if you are saving, tracking sleep or test scores, then this is the ideal platform.
You can build checklists, set goals and targets and sends you reminders to finish off previously unfinished habits. It costs $5 per month and is available on all platforms. 
Simple and effective, Done is a colorful and feature packed application that is free and available on Apple devices. Its interface is easy to follow, easy to use and lets you track your goals on a daily, weekly or a monthly basis.
Furthermore, it has a daily habit journal, that allows you to take notes on your progress, which I find to be a great feature because it gives you the chance to look back and read your own progress. The app also lets you break your habits down into sections and categories, meaning that if you have many habits on the go, they can be routinely organized.