Last Updated on March 8, 2022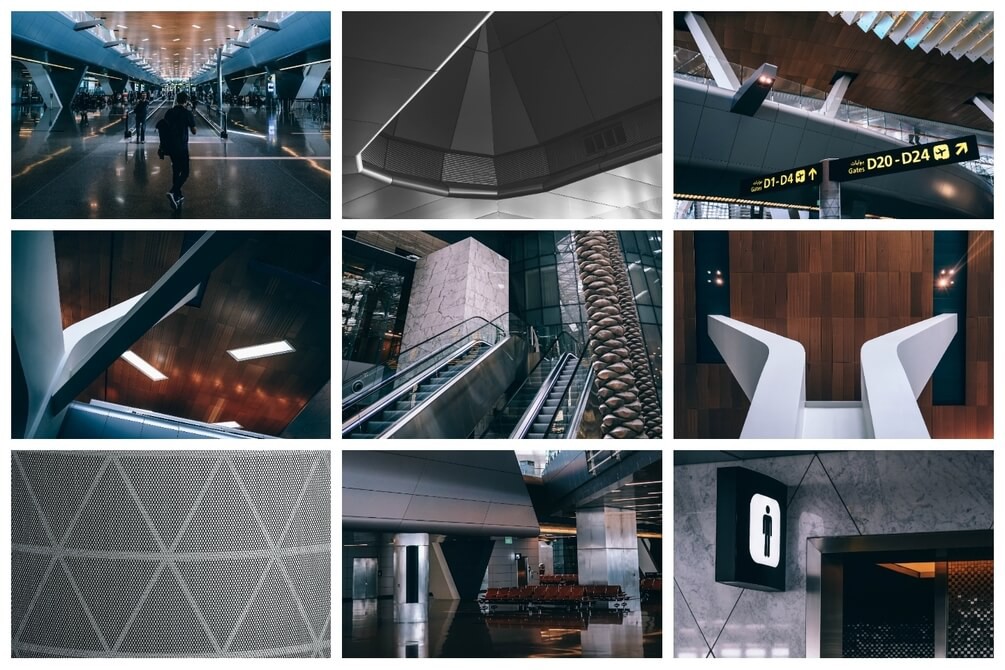 Formerly called New Doha International Airport (NDIA), the remodelled Hamad International Airport (HIA) is Qatar's principal airport – and is considered one of the most luxurious. As of January 2017, it joined the ranks of the world's top airports when it received a '5-Star Airport' designation by Skytrax, a London-based aviation institute.
And why wouldn't it? Boasting of numerous luxury shopping opportunities, a colossal 1,400-square foot Presidential Suite for layovers, and a kid's playroom for those traveling with children, Doha Airport is already a destination in itself. Whether you're a business traveler or a regular budget flyer, you can find something of interest in their classy terminal.
If you're flying with Qatar Airlines, don't forget to spend a couple of hours in this lavish airport. Instagram lovers can take turns getting their photo taken near the over-sized teddy bear lamp (by Swiss artist Urs Fishcer) at the entrance. Coffee addicts on the other hand, can get their fix at the gold-plated kiosk of Qatar Cafe. Shoppers will delight in the fantastic selection of wares from Armani, Chanel, Rolex, and Hermes.
Aside from shopping, eating, and lovely photo opportunities, Hamad International Airport is a hub for art and innovative installations. There are exhibits of super cars, such as Porsches and Mercedes. There are also various sculptures, paintings, and interactive media displayed throughout the terminal that visitors can admire.
Location
Great to use for:
Website headers/hero images;
Logotype or insignia for promotional materials;
Background images for web pages, case studies, or blogs;
Articles, posts, especially for/by travelers
Personal or commercial projects;
Presentational works, etc.
This Photo Pack is Available to Fancycrave Premium Members Only.
Join Today for $9.99/month.
Fancycrave Membership gives you instant access to unique, authentic and engaging photo packs you've never seen before. The best part is that you will be able to download them with just one click.