Last Updated on April 4, 2023
The Holiday season is upon us already, meaning it is time to think about how much we cherish and appreciate our loved ones. And while it is easy to want to shower them in gifts, it can be stressful to find the perfect present. 
However, that is no longer the case as our 2021 Holiday Gift Guide has the best options for your someone special, including your four-legged friends.  
Bonne et Filou
For some, a furry friend is the most important figure in life and they deserve to be treated as such! Spoil your furry best friend this Holiday season with a treat from Bonne et Filou. 
These French-inspired dog macarons are the perfect gift for your favorite four-legged companion. With their 100% natural recipe, free of artificial coloring and preservatives, corn and wheat, these healthy and delicious treats are not just tasty but safe. 
With Bonne et Filou's scrumptious sweets, you can lavish your pooch with delicious, luxurious bites of love. Bonne et Filou offers customers the option to buy just a single box of six macarons or customers can bundle together up to five boxes. With a wide range of flavors like lavender, peanut butter, and strawberry, these treats are the perfect way to spoil your dog this holiday season! 
Mash City Bomber Jacket
A gift geared for fashion-forward paramours everywhere, this new, unisex collection of bomber jackets from MASH City are sure to set hearts aflame and turn heads in equal measure! 
Available in fifteen funky, fabulous designs, with two fabric options (satin finish with satin lining or marbled velvet finish with quilted lining), these jackets are the perfect addition to your SO's wardrobe, regardless of their aesthetic. And, best of all, they're size-inclusive, coming in a size range of small to 2XL.
Erica Barry Book: Don't Wait, Create
If your boo is an aspiring influencer who wants to step their content creation game up, Don't Wait, Create will set them up for success in the online space! It's no secret that digital media platforms like YouTube, Instagram, and TikTok have become a phenomenon that have molded pop culture as we know it. 
With her years of experience and strong presence in the social media world, Erica Barry certainly has the know-how to lay out the roadmap to quality digital content creation and finding one's creative voice. Whether your sweetie is a burgeoning TikToker or an Instagram influencer with thousands of followers, Don't Wait, Create is sure to help them take their creativity to the next level!
PonyFlo Hat
Got a lady in your life that wants to break a sweat without sweating out her long, luscious locks? If yes, then the gear at PonyFlo has got her covered! Made by women for women, PonyFlo hats were designed to ensure that women could finally experience comfort while working out and rocking a ponytail. 
Available in a wide range of styles, including athletic, classic, bucket hats, and beanies, PonyFlo is sure to keep your sweetheart looking and feeling fly and in fighting shape!
Hal Ackerman Book: Write Screenplays That Sell – The Ackerman Way
If your love aspires to be the next Aaron Sorkin or Diablo Cody, the newly revised and updated 20th anniversary edition of Hal Ackerman's Write Screenplays That Sell: The Ackerman Way is the perfect stocking stuffer for them! One of the founders of UCLA's renowned screenwriting program, has nurtured, mentored, and collaborated with hundreds of students over the years, including Pamela Gray (A Walk on the Moon) and Felicia Henderson (Soulfood). 
While not everyone will have the privilege of learning from this master in-person, you can give your beloved the next best thing: Ackerman's sage nuggets of wisdom and secrets to screenwriting success.
Nutrisyn Calming Serum
Show your beloved you care by gifting them the nectar of peace in the form of the Nutrisyn Calming Serum! Comprising a blend of all-natural ingredients, theanine, chamomilla recutita leaf extract, and aminobutyric acid, Nutrisyn Calming Serum promotes a calm, focused, and relaxed feeling. Stress seems inevitable these days. 
Now more than ever people need to focus on managing stress in healthy, productive ways. Don't give in to the temptations of an unhealthy lifestyle during these difficult times. Instead, turn to Nutrisyn to help relieve your stress and anxiety in a natural holistic way. This is the perfect gift for that lover that could use a little unwinding. 
Billionaires Row Champagne and Cognac
You can never go wrong with a bit of bubbly: Celebrate the Yuletide and ring in the New Year with your significant other and the beverages of Billionaire's Row! 
The spirits at Billionaire's Row will help you and your sweetheart end this year in good spirits with their mouth-watering Rose Champagne as well as a timeless Cuvee XO Cognac: The Rose Champagne is blended with Pinot Meunier grapes, imbibing it with unique fruity flavor; The Cognac can be taken neat but William Benson, the founder, suggests enjoying it a 12th and Ocean cocktail. Spread the love and the suds this holiday season with BR!
Plinkity The Rainbow Unicorn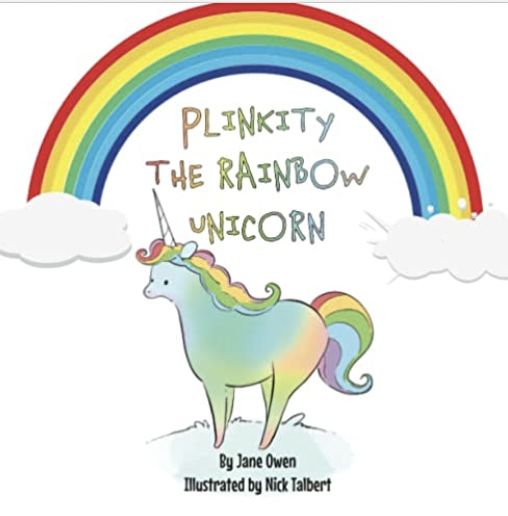 "Plinkity The Rainbow Unicorn" is the story of a multicolored young unicorn, living in a world of single-colored unicorns. It's a story about being true to who you are, bravery, acceptance, understanding and friendship. For anyone who has ever felt they are a bit different, that's wonderful." 
This sweet children's book is the perfect gift for any parents to read to their little ones before bed! Cute, wholesome, and teaching a valuable lesson, all wrapped into one beautifully illustrated book! Suitable for a fairly wide range of ages, you won't have to worry about if this book will be a good present because it surely will be the perfect gift for all children!