Last Updated on March 31, 2023
They say a person's house reflects a person's state of mind. When your house is a mess, you are more likely to be feeling under the weather and less productive. This is the reason why a lot of people make sure to have their houses in tip-top condition.
Apart from the fact that the house's cleanliness impacts a person's productivity, keeping your house clean also guarantees better health. If you have been struggling to maintain and keep your house neat and organized, you can check on the following cleaning appliances and equipment.
Must-Have Cleaning Equipment and Appliance for Every Home
To have an effective cleaning regime, you have to make sure you invest in the essentials. This comes in a combination of cleaning agents and tools. Here is a list of the most effective cleaning appliances that the majority of people around the globe use to keep their place neat and clean.
High Performing Vacuum Cleaner
While there are still people who prefer to clean their houses with the regular broom and dustpan, those who are short of time tend to stick with this option. A vacuum cleaner is a cleaning appliance designed to remove dust, dirt, and debris on surfaces through a suction mechanism.
This is electrically powered and usually comes in different shapes, forms, and sizes. However, a constant feature for this appliance would be a dust bag or a cyclone where all the debris, dust and dirt are collected for disposal. This device can be used in upholstery, floors, draperies and other types of surfaces.
Vacuum cleaners vary in terms of functioning and build. These can be built for domestic or industrial use. If you are going to use this to tend to a house, you can go with the standard vacuums.
The option you are going to make would be if you are to go with an upright, canister, handheld, stick or a robotic vacuum.
Reliable Electric Steam Mops
Mopping the floor can sometimes be a burden especially if you have to constantly wash and squeeze water out of the mop. As technology advances, so does cleaning equipment. This is why a lot of households love electric steam mops.
This appliance works by utilizing steam to loosen dirt and is usually equipped with a thick pad made to clean the surface. This eliminates the need for dipping the mop head in water and constantly cleaning after every use. If you have not seen one yet, just imagine working the mop the same you would a vacuum.
With the number of models sold in the market, it may be quite challenging to find the best one for you. You can check out a lot of reliable online sites as a useful resource for cleaning equipment like this one. Take your time so you can find one that suits your preference.
Top Quality Squeegee
If you have had trouble cleaning the windows in your house, you can say goodbye to using cloth and water and say hello to squeegees. A squeegee is a popular tool used by many in both domestic and commercial environments; it is known for its effectiveness in cleaning surfaces especially those of glass.
If you have not seen a squeegee yet, you can be sure to see a tool equipped with a smooth and flat rubber blade. This facilitates cleaning and controlling of water in case it needs to be cleaned. The term originated from the 19th century, back then, squeegees used leathers instead of rubber blades.
Reliable Lint Rollers
We cannot deny that humans have a soft spot for pets. While having pets contribute to a person's well-being, we can also say that having pets make cleaning a bit less of a walk in the park. Back in the day, people used regular brooms and improvised tapes to get rid of cat or dog fur.
Today, you can now easily purchase lint rollers that work like magic. These usually come in lightweight build and are effective in removing fur or hair from different surfaces. This makes cleaning more convenient and less time-consuming. Usually, one purchase can last for a long time.
Pointers to Remember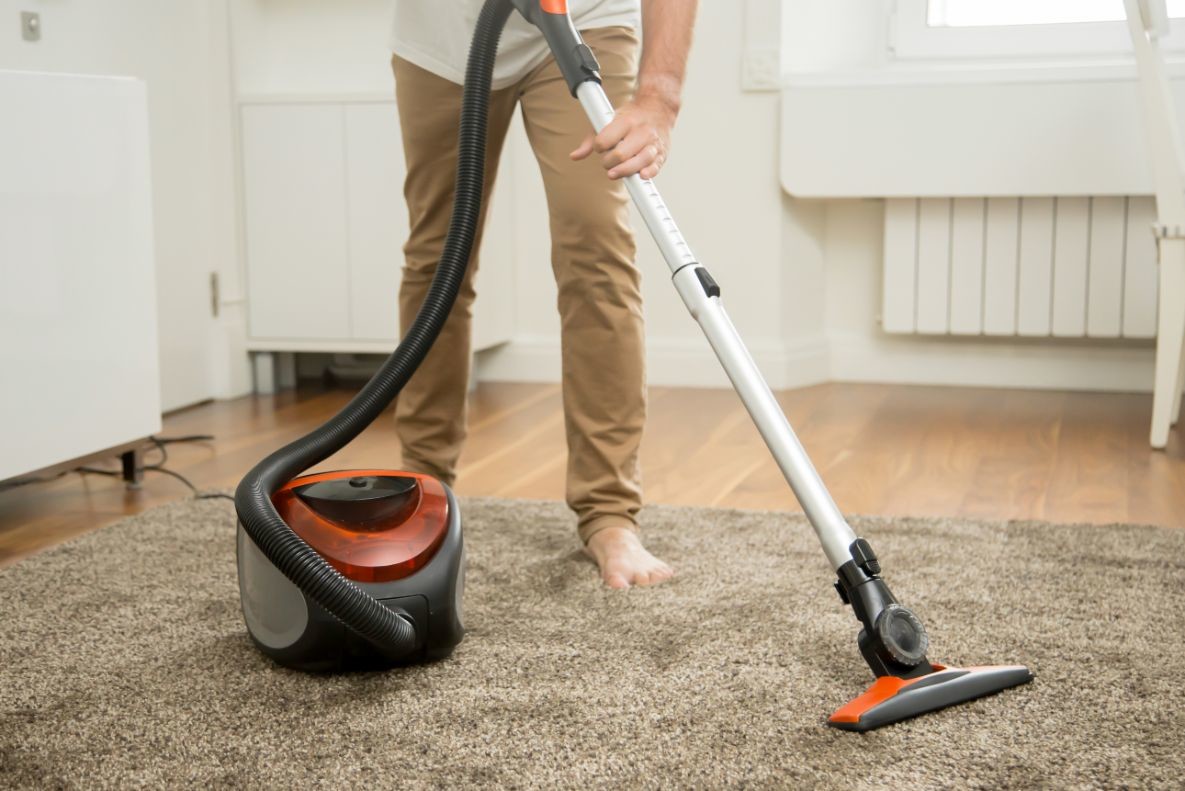 While there are a couple of useful tools and appliances available in the market, finding the right cleaning agents to use with it can be a defining factor too. You can check out different cleaning depots for the best cleaning solutions and agents that you can try.
Conclusion
Cleaning should always be done to make sure you keep your home environment conducive for living. There are a lot of useful cleaning appliances found online and in stores, most of them range in different price brackets to accommodate all types of budgets.
Doing your own research as to what brand and model is the best for your preference is essential. You can find the most useful feedback and reviews from previous clients on the internet. Decide on how much cleaning you need to do and make sure you purchase the best tools for you.