Last Updated on April 4, 2023
Ans Markus is a famous artist from The Netherlands that has an interesting life. A strong and self-confident woman that had to fight for her own life and career. Now she is an artist for more than forty years. 
She married at a young age, gave birth to a daughter and divorced ten years later. It was not the happiest time of her life. "At the time I was married I was afraid of changing my life," she tells in an interview.
"My daughter is a great gift. But at the time I had the guts to stop the marriage, I had no money. My parents bought me a small house. In contrast to my neighbor's women, I didn't want to drink coffee all day. I started to draw and learned anatomical drawing."
I had to survive
"I did everything to earn some money and stay independent. I dreamed of one thing: keeping my house and taking care of my child. I could not go on a holiday, had no luxury like a wine cooler (translation to Dutch: wijnkoelkast) in my house or a vacation house in Southern Spain (translation to Dutch: vakantiehuis Zuid Spanje). I worked as a touring guide in my hometown, I learned to take care of myself, to stay right up and survive."
She started drawing and making portraits with bindings around the body and head. It was about looking back at a time she wasn't free at all. When she hid herself.
Now it all came out on the canvas. One year later she met a gallery owner that asked her to exhibit her winding-paintings. At first, she said no because it was personal paintings.
But she needed the money. The rest is history.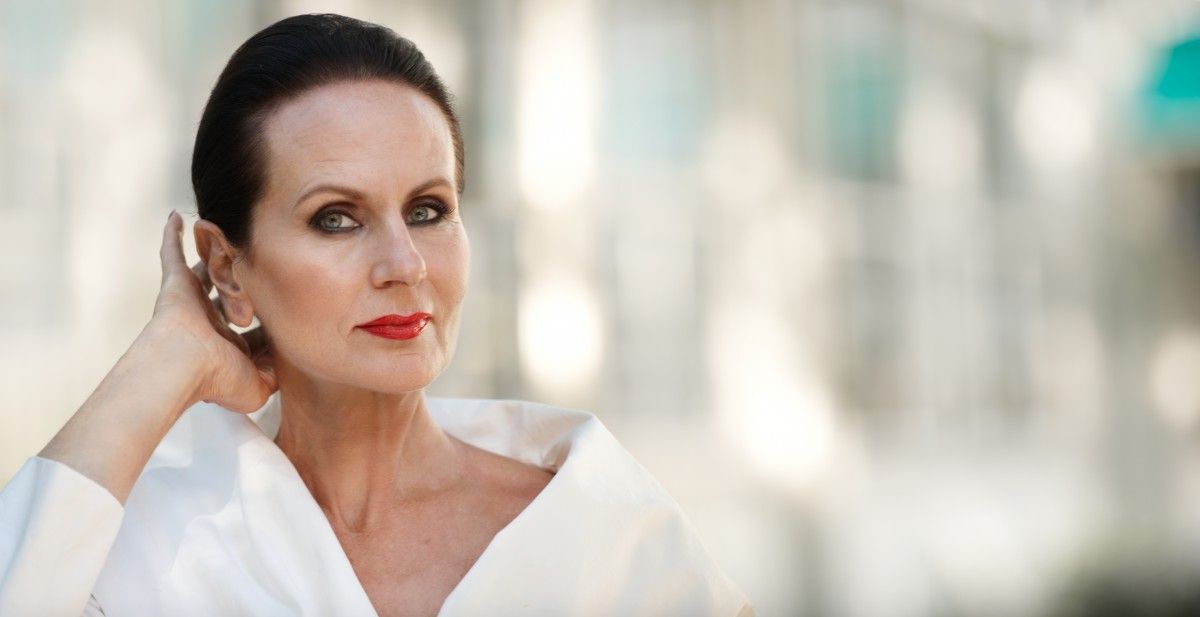 It was my daughter I painted
She met her current man, together with him she started her own working place in Amsterdam, and they even bought the opposite building where she gives workshops. She still creates new paintings, because it is her passion. "People thought I painted myself but it was my daughter. I couldn't pay a model, so she was. The most exciting part of the painting is getting the idea and think about how to paint it."
"Life is a search. It is all about falling down and standing up. If you realize life is a search- it stays exciting." There is a book about her life, 'Masker af' (Mask off).
It is not only about her painting career, but more about her personal life. From the scared little girl to the power woman she is now.
She never gives up
She dresses up every day, sometimes in haute couture with an expensive ted baker tas, but she also buys second-hand clothes she loves on the market. She never gives up, took care of herself and her daughter and -despite her fears- she stepped into the adventure and started doing what she likes.