Aerial photography has never been better, all thanks to drones. Drones have made aerial photography easy, accessible, and affordable, while still enabling drone fliers to take professional-quality photos and videos. Let's examine all the different ways that drones have changed the aerial photography game.
No More Manned Aircraft
Before drones, the only way you could take photos and videos from the sky is to shoot from a plane or helicopter. Manned aircrafts have some obvious setbacks. First, it's expensive: it costs a lot of money to fund an aircraft, pilot, and fuel. Second, it can be unsafe—there have been famous and deadly incidents of aircraft (especially helicopters) crashing during the filming of aerial photography.
Getting footage from aircraft can be very difficult, too. Planes have to fly at a certain speed, which makes it difficult to acquire certain still shots or videos with slow tracking. Helicopters can hover in one place, but they must be flown at a certain altitude over the ground for safety purposes—so they're not good for shooting aerial photography near ground level.
Drones, on the other hand, have none of these problems.
Anyone Can Do It
Amateur photographers and videographers typically aren't allowed to shoot from a plane or helicopter. Shooting in an aircraft requires a huge amount of skill because of how the wind turbulence and motor vibrations affect the steadiness of the camera. There are also major safety issues when you're shooting in an aircraft—you don't want the camera or yourself accidentally falling from the vehicle.
What's great about drones is that nearly anyone can operate them. You don't need a huge amount of experience or know-how to pick up a drone controller and take to the skies (you should, however, learn the basics of drone cameras; how you can safely fly one on your own).
Smooth Tracking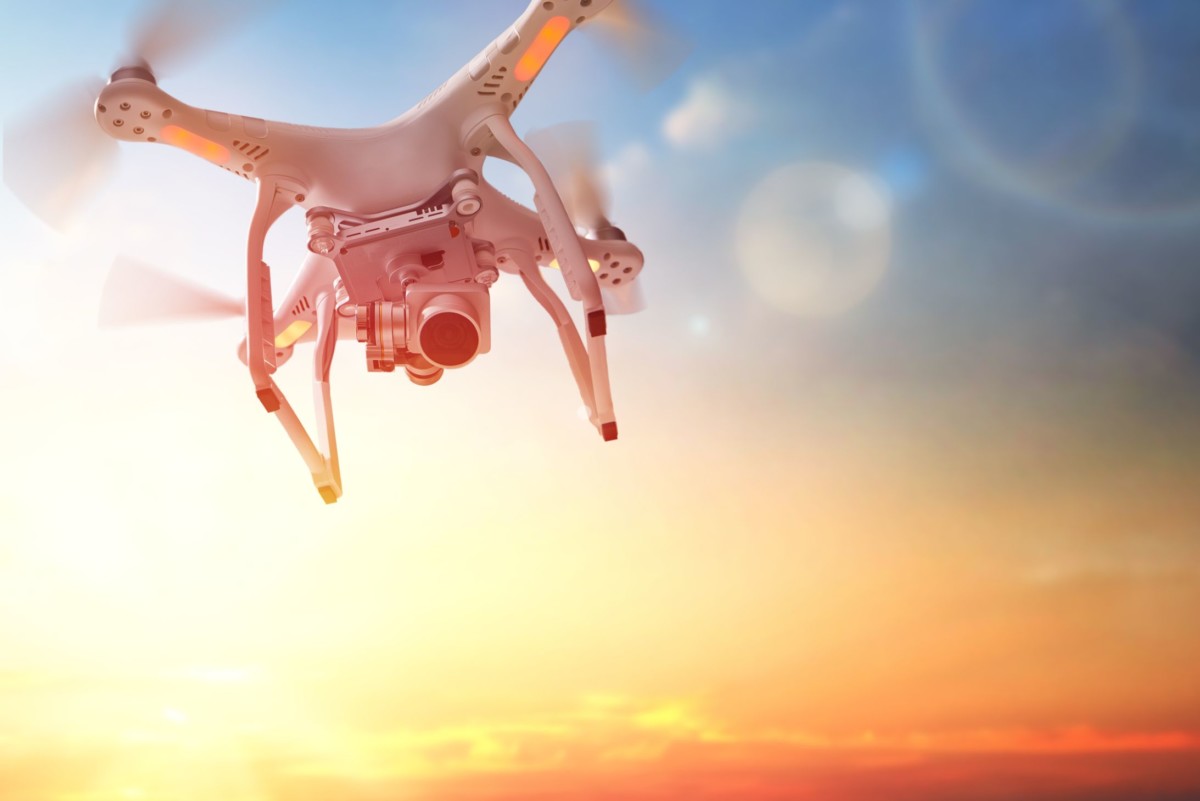 Some drones are capable of automatic motion tracking. You can set them to automatically track or circle stationary objects (like trees) and moving objects (like a person walking), and you can get some amazingly smooth footage. Without auto-tracking, drone fliers would have to maintain prolonged, rigid control over the drone and avoid any sudden movements that could ruin the whole shot. That's a very difficult feat to accomplish.
Better Photos
Before drones, it was difficult to do high-quality aerial photography because it's difficult to operate a camera while you're hanging out of an aircraft. Drones have contributed to better-quality aerial photographs because the photographer/videographer can control the camera settings in real-time from the safety and sturdiness of the ground.
Modern drones are also being equipped with increasingly powerful cameras that have many of the same settings you'd find on a DSLR. And because modern drones can record photos and videos in large digital formats, they can always be meticulously edited in video editing apps.
Free Movement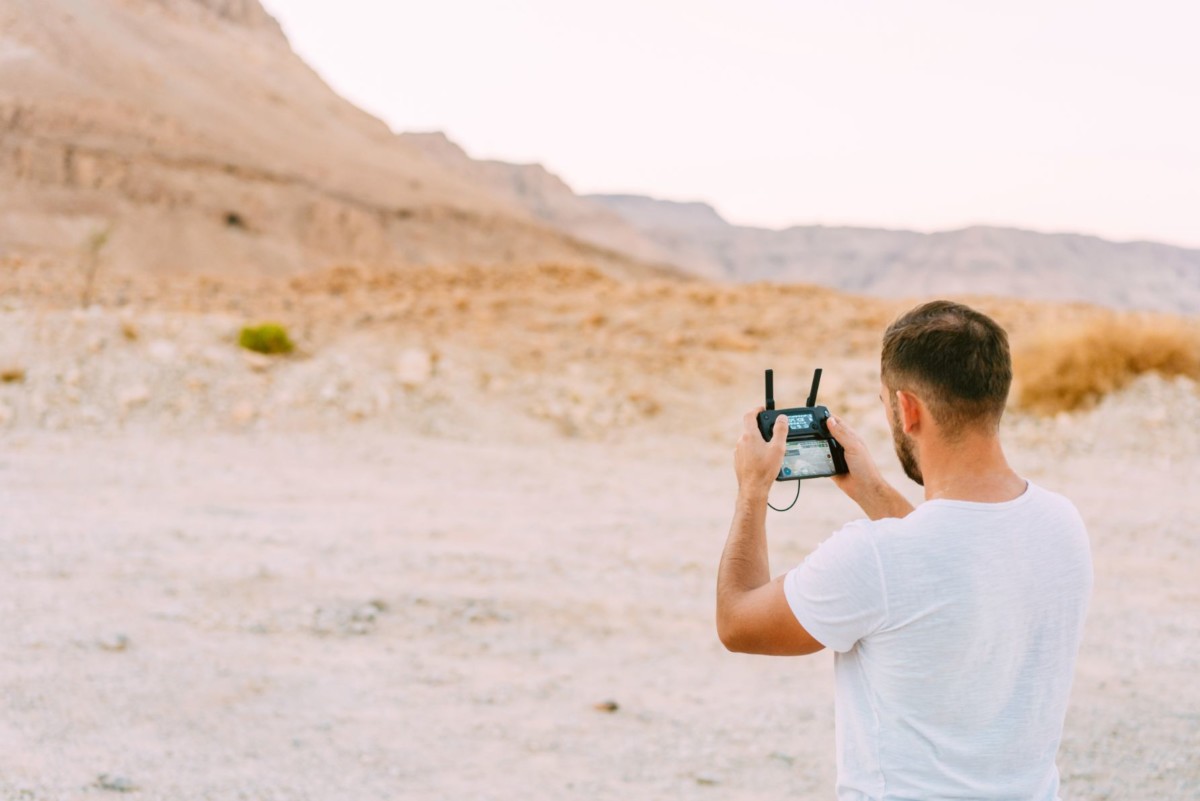 Drones are capable of a freer range of movement than a manned aircraft. They can move both vertically and horizontally, can quickly change direction and speed, and are capable of descending all the way to ground level. You can take a greater variety of shots on a drone than you can if you were filming from an aircraft.
New Jobs
One of the most exciting things about drones is that they've opened up plenty of new job opportunities for freelancers. Any drone photographer can post their photos to a stock photo website and get paid for each time it's downloaded.
With aerial photography becoming more widespread, drone photographers can now list themselves on photographer booking websites and get paid to do drone photography at weddings, parties, and events.
Exploration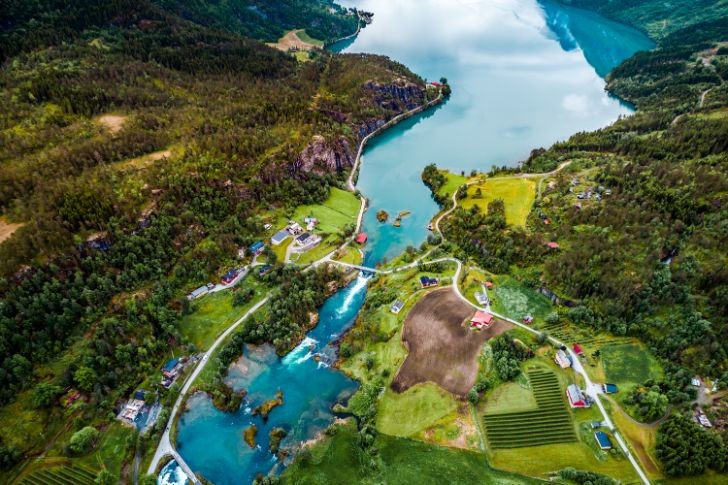 Drones have given a whole new purpose to aerial photography—exploration. If you've ever been curious about what lies over a hillside or forest, you can now venture forth via drones.
Drones are a great way to record your adventures. Many of them are portable enough to take with you on trips—so if you're traveling to Malta, you can record some awesome aerial videos of the area to show your friends and family back home.
Have you tried aerial photography on a drone? Go try it today and experience one of the hottest new hobbies of the 2010s.