Last Updated on May 17, 2021
Small businesses may not stay small forever, but figuring and understanding how to grow the business is not an easy job either. For the success of a business, one needs to expand operations and gain new clients, but all of this comes along with its share of shortcomings, business owners may have to deal with.
Experts say, the idea of a successful business is not about reaching new heights, but more about maintaining stability. This is where funds can be a great help for your small business' growth. Funding is a big part of the operations and helps promising companies achieve their goals in a very short time.
Mentioned below are some of the reasons for how funds can help your small business grow faster:
Take on New Contracts
Achieving new contracts is an exciting part of the business. New customers come with their set of new work and an increase in your business' revenue. While some contracts become the reason for your business' growth, some may even end up causing damage, but that is a risk every business owner should be willing to take.
The reason why most companies get new contracts is because of their outstanding service and quality but, that is not enough to carry on. New projects require more resources than you already have, and growth funding is the best help you can get to meet those resources.
There are several best small business loans available – with these finances you can buy equipment and materials required for the contract, hire more employees, and increase your working capital. These business funds are easy to obtain and can help you start working on your new contracts at the earliest possible time.
Get New Equipment or Machinery
Certain funding options allow you to acquire the equipment your business needs in order to grow. There are several things a business requires to meet the necessities of their contract, this can include ordering new machinery or hiring a group of vehicles.
Funding is a smart idea to do all this, as it gives you access to types of equipment without having to pay a large amount of money up-front. This can be further explained by an example – there is a brewing company that takes a large contract with a supermarket, and in order to meet the market's demand they would have to increase their production, for which they will need more machinery.
A financial fund would give them access to the machines and equipment they need and this will allow them to process orders at a quick rate. These funding options not only help the business meet its orders but also keeps the cash flow in a good position.
Seasonal Booms and Busts
Some businesses face particular seasonal ups and downs, which affect the stability of their company and bring new challenges and hurdles. For example, a landscaper might face problems in the business during the winter season, or a restaurant owner might see some busy and idle days at their establishment.
To cope up with such issues, and meet the moving goals of the business, flexible fund options are necessary. Lines of credit and Merchant Cash Advances are two funding methods that enable small businesses to grab the capital they require, without being restricted to a confining payment plan.
Move into New Premises
If you are expanding your business into new outlets, new offices, or new warehouses, then it's a sign that your business is growing. In some cases this is also a necessity, for example, if an online retail business has great progress in their sales, then they might need a bigger property like a warehouse or storage unit to move their stocks.
Similarly, if the number of your employees' increases then you would need a bigger office to accommodate them all. You cannot make this all possible, just by the profits you are earning, you would need some financial funding as well. When you move your business to new premises, it requires enormous anticipation, and brings many new challenges, like construction payments, hiring new employees, re-branding, more advertisements, and so on.
All these expenses add up to a great amount of money. This is where funding options like SBA loans become helpful. These are ideal for small business owners who are looking for finances to expand their business. It takes time to get an SBA loan approved, so if you wish to get one, you will have to plan. There are other fast business loan options as well.
Use New Growth Funding Models
According to a study, since the 1980s, small business owners and entrepreneurs have been receiving greater recognition as drivers of economic growth. Financial funding is what has been helping them grow.
One of the many funding options that have proven to be helpful are the Growth funding models, these are one great way of making your service or product successful at a quick speed. These are online platforms that allow small business companies to receive investments through debt or equity from the crowd.
They are also known as crowd-funding models or peer-to-peer lending models. These may not work for every small business, but exploring your options is never a bad idea. You can find several online platforms looking to fund the best business ideas. If you believe your idea is executable and practical, then you should try getting funds from one of these models online.
Takeovers, Mergers, and Acquisitions
One great way of growing your business is by taking over another existing business, or by merging with one. This is one great move for a small business owner to make for the growth of their company. But, mergers and acquisitions are a complex matter and their financing is build up in a complex manner. This thorough guide from WallStreet Prep explains everything you need to know about mergers and acquisitions. So if you plan to take such a move for your business, it is crucial that you start looking for the right funding options.
Go after New Markets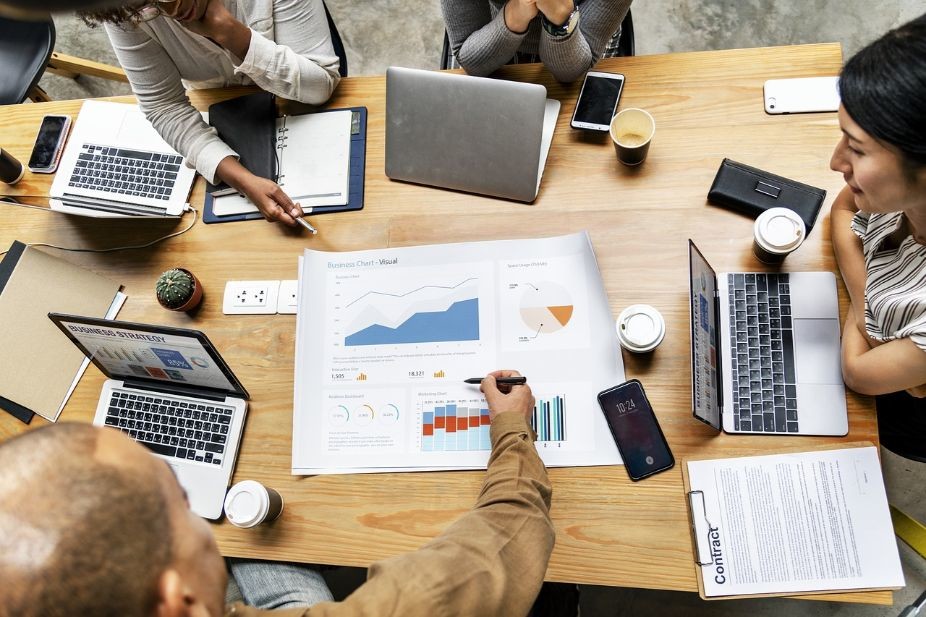 The market is huge, there are several new potential customers and great tractions for your service or product. So targeting a new market can be a great option for your business, and can also lead you on the path of success. But, to go after a market a company needs many resources, which is not easy for a small business owner. This can become possible with the help of funding. Getting financial aid will help you meet the resources you need to target a new market, and in many cases, this can also be a necessary step to take.
According to a statistical report given by the SBA, the Small Business Administration, more than half of new businesses disappear in the first five years, the reason for this is poor planning and lack of funds. If you want your business to flourish, then we advise you to get financial funding as this will help your business grow at a rapid speed.