Last Updated on March 31, 2023
Mobile medical vehicles provide an untapped resource for the healthcare system. They are custom-made mobile clinics that use technology to provide healthcare to a broader population. With the recent COVID-19 outbreak, governments and hospitals can use these mobile clinics to provide healthcare facilities to underprivileged and displaced individuals, because they offer flexibility and versatility in an inadequate healthcare system.
They can be used to fill gaps where the healthcare system is unable to cover and, therefore, reach socio-economically underserved locations in both urban and rural areas.
Most of these vehicles offer primary or preventative care. In contrast, others provide dental care, and in recent times, they are being used as testing centers to test patients who may have contracted the novel coronavirus. However, it should be noted that they aren't a one-stop healthcare solution, but a place where you can get consultations and advice. For more severe issues, please ensure you visit a hospital.
Let's look at how hospitals can use these mobile medical services to their benefit.
They are cost-effective.
Due to the coronavirus, pandemic healthcare systems are overwhelmed and are on the verge of collapse. Most hospitals are understaffed and overburdened to handle the rising numbers of infections daily, and they aren't ready to handle a healthcare system malfunction.
The pressure on healthcare facilities can be controlled using mobile medical vehicles that can cater to those deprived of healthcare. They can lessen visits to emergency units and serve as medical saviors while mitigating the risk of spreading or contracting the coronavirus in hospitals.
The majority of developing countries have an unequal hospital distribution since most are located in urban centers. Mobile vehicles used to test for COVID-19 would provide a much more effective and responsive solution in handling patients in such areas.
Provides medical services to underprivileged areas
Mobile medical vehicles can provide medical services to areas that don't have access to hospitals. These areas mostly include poverty-stricken regions and rural areas. People in such areas usually can't afford to go to a hospital to get a checkup due to financial constraints, and sometimes, are even unaware of any preexisting medical conditions.
Having mobile clinic access in such areas would be beneficial to such people.
In Africa, mobile clinics have been used to access slum areas where women and children couldn't access vaccines or antenatal checkups due to their living and financial conditions. They target the most inaccessible patients, which is why they are a choice for many relief and welfare organizations like WHO, United Nations (UN), and UNHCR. They are a response unit that provides secure and flexible solutions for people in these affected areas.
They have also been known to access areas where there's stigma like people afraid to go to hospitals due to cultural constraints. Such families can access a mobile clinic stationed in their city or village with ease and access to healthcare solutions. Additionally, they reduce appointment times and enable attendance by seniors and other emergency patients.
Advances in technology have improved the use of mobile medical vehicles.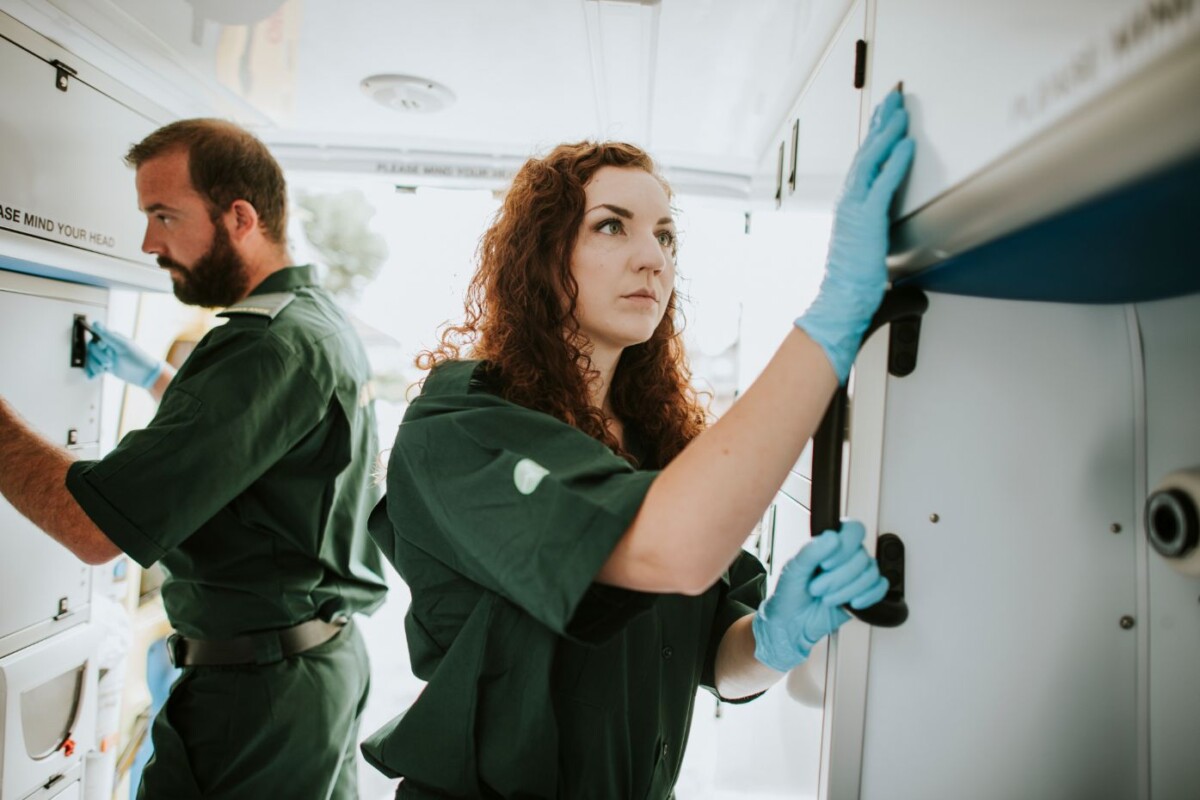 With the recent leaps and advances the world has seen in medical technology, its use has been essential and tangible in building a better healthcare system. With a mobile medical facility, one may not require a permanent office space to treat patients. If hospitals or healthcare providers take advantage of the technology changes, there's a significant probability that some cases can be handled beyond the primary care in these vehicles.
With the pandemic causing uncertainty and fears worldwide, it's crucial to be prepared with mobile medical vehicles that can begin treatment during transit, so that the patient can have higher chances of survival. Some coronavirus patients are dying because they can't reach hospitals in time to access ventilators and oxygen supply machines used to help them with breathing. If the medical vehicles are fitted with such technology, it may help ensure timely access to essential medical equipment.
In some cases where diseases are rapidly mutating, and the world has new problems to take care of, mobile medical vehicles can be enhanced and updated with the latest technology required to create a safe backup healthcare system.
Patient information can also be stored online and be made easily accessible by doctors from anywhere. Many people visit hospitals because their records are stored in hospitals.
However, with technology, patients' information can be accessed from anywhere, and therefore, patients can visit their doctors at their convenience. This will save space on storage of records and help doctors attending to patients on mobile vehicles with immediate information.
It's an innovative solution.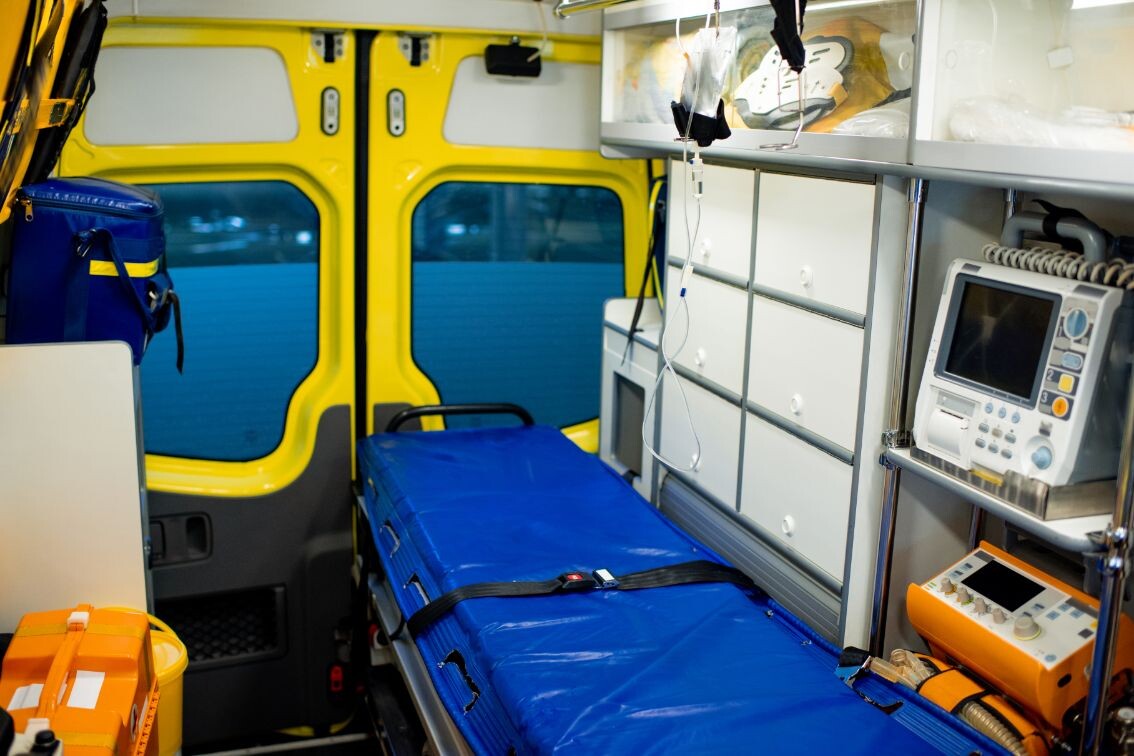 The use of mobile medical vehicles is to revolutionize medical services. With the combined use of technology with medical services and the flexibility of a moving vehicle, the healthcare system has found new ways to curate an efficient and better global response to medical emergencies.
With the recent pandemic having taken over the world and creating a dilemma of choosing between saving the economy and the healthcare system, the mobile clinics will serve as an initiative to provide healthcare solutions to people. A mobile clinic will have a lasting impact on healthcare access to developing countries, conflict zones, war-torn areas, and an overwhelmed healthcare system crippled by a pandemic. They can save lives through effective deployment.
Conclusion
The many benefits outlined above show that mobile medical vehicles could be of great use, especially during the coronavirus pandemic. With the advances in technology, they can save millions of lives and provide access to medicines to people who can't afford it or people in areas where access to hospitals isn't available. Mobile clinics have been used to save the lives of children, the elderly, and mothers who can't access healthcare services. Mobile clinics can also serve as a way to get new patients and generate leads for a hospital brand.
Ensure that you use professionals to buy your mobile medical vehicle to get the best service from it. They can customize it to fit your specifications.