Mobile learning is proving to be more and more useful and effective. It promotes and drives improvements for the Internet and mobile networks.
Mobile learning involves the use of mobile technology to organize the learning process, regardless of place and time. Learning can take many forms. With the use of mobile devices, students can access educational resources, connect with other users, and create content.

What are the main characteristics of mobile learning? 
We are in a golden age of innovation. Right now, digital technologies are changing the basis of human existence. Many training methods are designed to meet people's needs. And mobile learning is no exception. Mobile learning has the following characteristics:
Mobile learning provides up-to-date materials. There is access to real-time specialists and the best sources for emergencies. 
It functions in real-time;
Students get what they need, and when they need it. 
It is based on collaboration;
People learn from each other. It connects students with professionals, workmates, and their peers. 
Each student chooses a type of activity that is most appropriate for his level at the moment. 
It offers learning activities from many sources. Students get an opportunity to choose the desired format or learning method. 
It creates learning communities, whose members push forward aggressively.
What are the main advantages of mobile learning?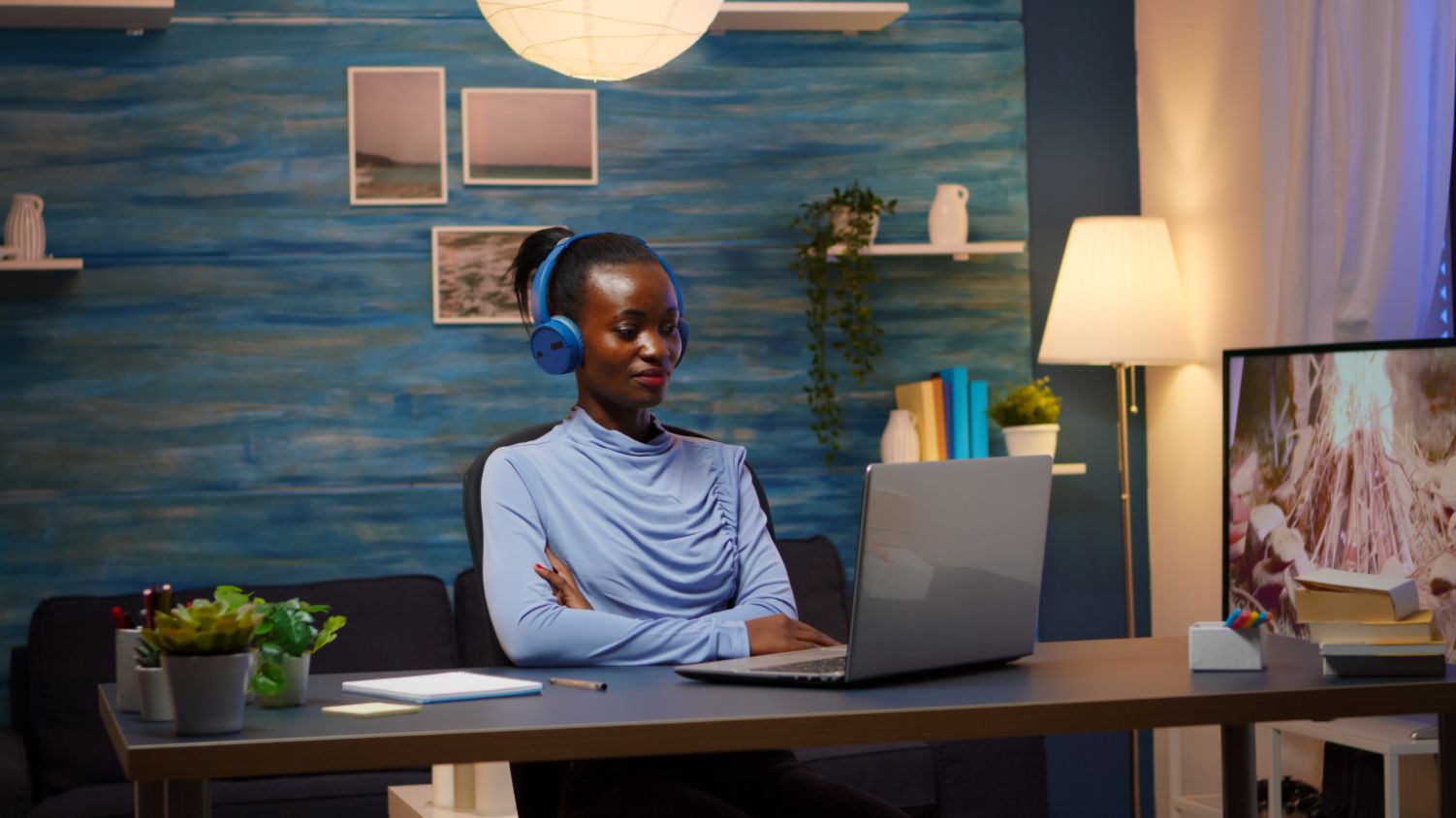 Mobile learning is the perfect solution to help people effectively adapt to an ever-changing world. This will be a major component of future training activities. The main advantages of using mobile devices and technologies in the educational process are: 
quick access to authentic educational and reference resources and programs at any time and in any place; 

constant feedback from the mentor and the educational community; 

individual learning rate; 

increasing the motivation of students through the virtual environment; 

organization of autonomous learning; 

creating a personalized professionally-oriented learning space for a student; 

developing skills and abilities for lifelong learning.
On the other hand, mobile learning can cause disorganization of working hours and lead to procrastination. To prevent this, we recommend that you read pieces of advice for overcoming procrastination. 
How to implement mobile learning?
The technical and functional capabilities of mobile learning can be applied:
For learning new material;
Electronic textbooks and playback of audio/video files expand the borders of the educational process. It is especially useful for teaching language subjects and creative specialties.
For testing, writing, and self-control of knowledge;
Students may complete tests with the help of their mobile devices. Moreover, they can find help with writing papers at writing services websites. Besides, they can pass their homework through mobile applications. 
For organizing joint or project work.
Messengers, online team boards, and webinars allow students to quickly exchange information.
Mobile learning in corporate training
Mobile devices, with an increase in their power and various capabilities, penetrate into all areas of our lives. They have become increasingly used in corporate training. Moreover, they became a competitive form of distance learning. The number of employees in this approach is not limited by the capacity of the audience and geographical distance.
Mobile learning provides not only new opportunities for simultaneous training of various skills. It also turns the process of learning and testing knowledge into an interactive process. At the same time, it increases the involvement and effectiveness of employees. In addition, it increased competitive advantages for the company as a whole. Below you can get acquainted with 5 strategies:
1. Chatbots
Chatbots are virtual assistants and the most common use of artificial intelligence. They are developed to help you quickly get the required information. Chatbots answer frequent questions via messengers or forwarding more complex ones to the company's experts. They send out push-notifications, help you pass the test, and get feedback. The 24/7 availability of chatbots significantly reduces the administrative burden of specialists. Bots work according to a certain algorithm, functioning in the usual messenger and interface. They can be integrated with a website or corporate social media page.
2. Combined learning solutions
Companies also may combine traditional and mobile learning. At the same time, it is necessary to address issues of security of personal data into the corporate network. The distinction between e-learning and m-learning is gradually disappearing. In the modern world, e-learning is becoming mobile. And its format is an information resource that is available at the right time.
3. Micro-training
Micro-training becomes an effective type of corporate training. You do not have to worry about time for it. Two-minute training videos on a specific topic are more easily perceived by employees. Testing of several questions at the end of the target video does not cause difficulties. With a general course of several videos, it is more possible to maintain motivation. Employees immediately see the results and personally adjust the time of passing the entire training block.
4. Social learning
In a corporate network, it is possible to share knowledge and experience with each other, solving common tasks. Communicating, colleagues independently determine gaps in knowledge. They decide to whom and what to tighten, and to whom – to help, promptly receiving information. Such collaboration develops both employees and promotes team cohesion.
5. Virtual and Augmented Reality
Another modern format of corporate training is virtual (VR) and augmented (AR) reality. VR simulators, as an alternative to face-to-face classes, help you practice various skills and work situations. These situations are as close to reality as possible and can be trained in safe conditions. For example, you may learn how to prevent an accident, or how to perform a high-quality repair of a complex unit. VR allows you to fully immerse yourself with the help of special equipment – glasses or a helmet. Although, this device, together with software and content creation, is quite expensive.
Augmented reality, available with a smartphone, can be more applicable in the learning process. Interactive guides and AR applications help to simulate the situation and eliminate breakdowns. Moreover, they help to train skills, avoid mistakes in a complex process and reduce time. Thus, you may train numerous employees in a variety of professions.
Why should you transfer corporate training into mobile format?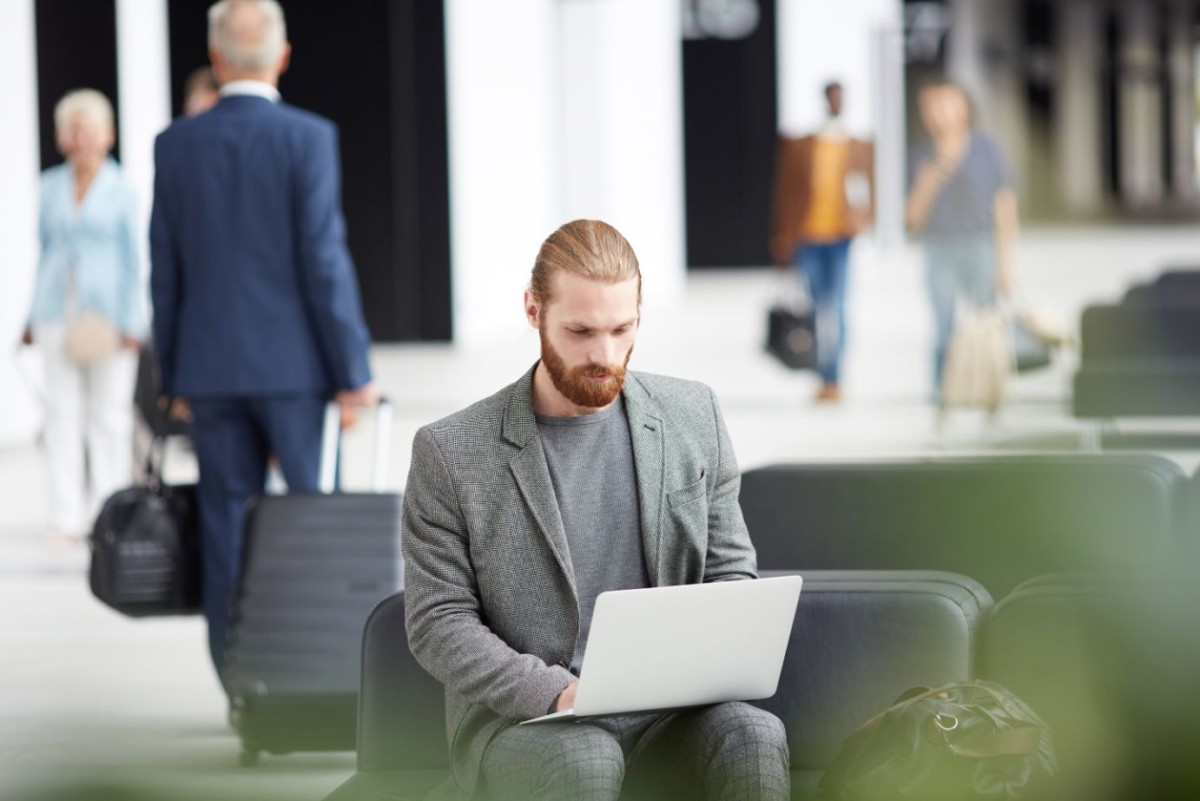 Employees learn on the go 
People are always on the go. In the metropolis, it takes time to commute. People tend to use this time for reading or learning. That is one of the reasons why language learning applications are so popular. It is difficult to allocate time and energy after work for training.
The future is now
The market changes at a high speed. You need to constantly learn new things, develop and update your knowledge. Printed publications can not always boast of fresh information that corresponds to progress. The Internet, on the contrary, serves everything up-to-date. Many universities have introduced interactivity in the learning process. Thus, a student independently studies online material, and then analyzes and fixes it at a lecture with a teacher. 
Millennials for colorful and fast learning without people
The main target audience of the Internet is millennials, making up 37% of the entire Internet audience. They tend to spend most of their time on devices. Those people can be distinguished by a deep immersion in the online environment. Millennials are especially fond of constant self-development. They desire to know absolutely everything and about everything, while not spending extra time. Anyway, the world has to adapt to the needs of a new generation. Millennials wake up and fall asleep with a smartphone in their hands. They are used to scrolling Internet pages rather than reading books and studying in the classroom. According to a study by Defy Media, 65% of millennials watch content from morning until late at night. 57% of them do it to raise their mood, 61% – to relieve stress, and 47% – to learn something new.
Remote training is a new trend
According to Owl Labs, 70% of Americans work partially or completely remotely. San Francisco, New York, and London are the most popular cities for companies offering remote work. Why is this happening? In these cities, there are numerous headquarters of technology companies. In 2014, there were 69% of remote jobs posted on WWR related to IT. However, in 2019 this share decreased to 47% due to the growth of the representation of other professions.
Individual approach = great result
Competition in the online education market plays into the hands of users. With the help of analytics and big data, developers collect and process information about user behavior. With its help, they create a perfect service, where the training system is as effective as possible. The "one-size-fits-all" principle is eliminated, and adaptability comes to the fore. Methods are developed for a specific person with his individual characteristics. In fact, you get a virtual prototype of a personal trainer, with which the maximum result is achieved.
Conclusion
Thus, one way or another, you can do a lot in the mobile learning format. For mobile learning to be truly successful, educational content must be carefully adapted. It can be a great tool for delivering learning content, improving corporate communications, and much more.