Last Updated on April 5, 2023
Running a business comes with huge responsibility and stress. Your primary goal is likely to achieve success, but you should have another top priority: providing your employees with a safe working environment. No one ever wants to go to a workplace that involves safety risks. If your employees get injured, your business operations will be disrupted. 
Workplace safety is a critical factor to consider in the workplace, as it significantly affects employees' productivity. Stress, disrupted sleep and loss of work interest are common occupational health issues. In this article, we'll take an in-depth look at the link between employee productivity and occupational health and safety. 
What is workplace productivity?
Workplace productivity refers to the amount of work that employees complete in a specific time. This is usually measured through the staff's output per unit of time. The more productive workers are, the higher amount of work they produce in a given period. Productive employees use their time efficiently and can perform to their fullest potential. Workplace productivity is critical in your company, as it determines your business's success.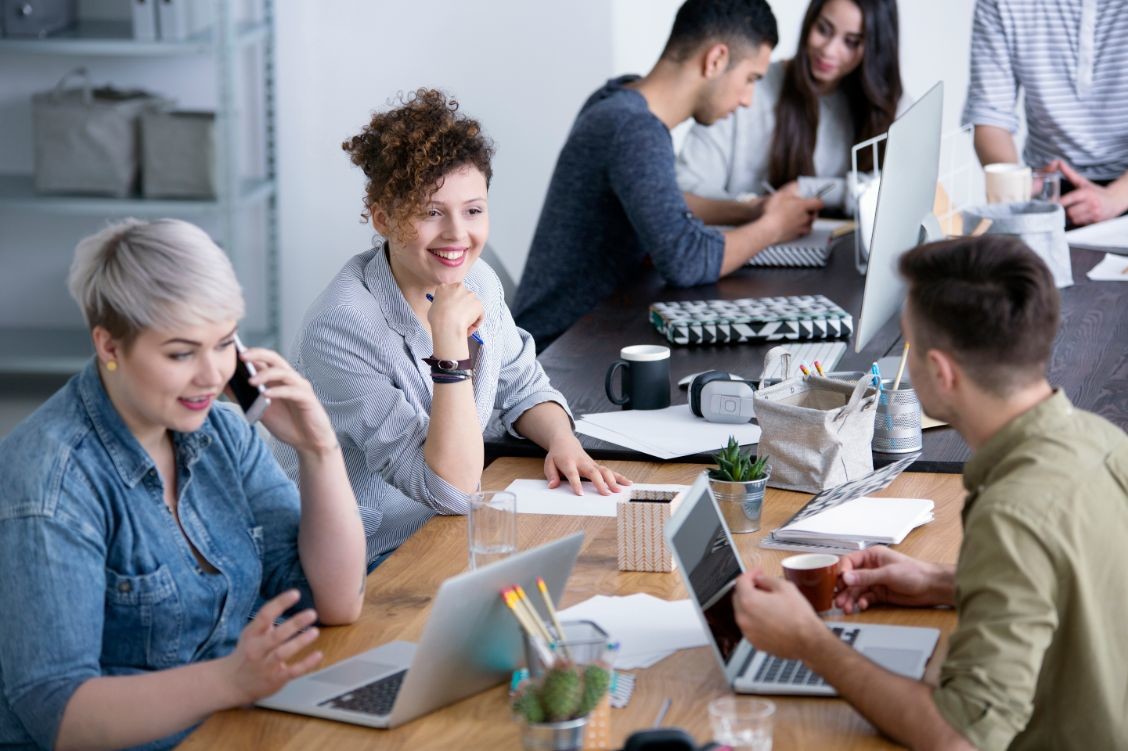 How are productivity and occupational health connected?
If you want to increase productivity in your company, it's essential to ensure you have a safety culture in place. Occupational health and safety are significant concerns for many workers. When a workplace is hazardous, it means employees aren't well-managed, resulting in less mindful and less motivated workers who are unsatisfied with their job. Poor safety management doesn't only affect team members' safety but also your business productivity and operations. Plus, supposing litigation occurs, you may face significant fines that can shut down your organization. On the contrary, by prioritizing safety and creating a culture of well-being, team members can focus better on their tasks and the quality of the work they deliver rather than stressing about potential hazards. 
According to this study, psychosocial and physical work conditions directly influence worker health, well-being and safety, which further impact the outcomes in a company, such as absence, productivity, turnover and healthcare costs. Safety and productivity go hand in hand, so every business should focus on ensuring a healthy workplace. But the question is, how can you apply this knowledge to your organization? While every company and team are different, there are some basic steps that any employer can take to improve workplace safety.  
Best practices for creating a safe working environment
Creating a healthy work environment is a multifaceted issue. While employers must consider the factors that impact employees' physical health, mental health should also be a priority. 
Having a safety policy in place is critical, as it will allow you to implement safety guidelines effortlessly. This policy should describe your company's health and safety goals, the person responsible for ensuring these goals are achieved, and how the procedures will work. Here are the best practices for a safe workplace:
Promote a safe culture
Safety and health aren't just a set of rules – if you want to create a truly safe environment, you must weave wellness into your organization's culture. You can achieve this goal by implementing policies that show your concern for employee well-being. For example, office workers spend most of their time sitting at their desks, which can lead to several health issues. Encourage your employees to get some physical activity. You can do this by changing their work patterns or creating initiatives that encourage workers to move around during breaks. 
Moreover, you can ensure employees can access resources that help them maintain their health. This involves simple things, like ensuring good ventilation and cool water are available to workers doing manual labor in a hot environment. Plus, your employees must get enough rest to be healthy. Implementing a reasonable holiday policy is a practical way to promote employees' well-being. When team members are well-rested, they make fewer mistakes, are more alert, and are less inclined to get injured. 
Provide effective training
Poor training can lead to workplace accidents. Employees who don't know how to use the equipment correctly could injure themselves or their co-workers. 
Moreover, when workplace accidents occur, things get worse because employees don't know how to react in such situations. Therefore, every employee should learn how to use the gear safely and respond in case something goes wrong. You should never wait until something terrible happens to take action – taking preventive measures is always a better idea. As an employer, it's your responsibility to create a safe working environment. Supposing your employees get injured, the incident won't only affect your business operations. You could also face legal issues, as workers can claim compensation for personal injury in the UK. You surely don't want any of these things to happen, so you should look at your workplace culture and take the necessary steps to improve it. 
Reinforce the importance of wearing protective gear
It's paramount that your employees wear protective gear at the workplace. For example, workers in the construction industry must wear safety goggles and hard hats suitable for the work they complete. Sometimes employers believe only workers who use heavy machinery must wear protective equipment. However, things are different in reality. Many industries should implement dress code standards.
The higher the risks in a workplace, the more employers are required to take measures to mitigate those risks. For instance, suppose a worker must wear fall arrest equipment for protection but doesn't comply with the rules, employers should take disciplinary action. For example, restaurant servers should wear slip-resistant shoes, as it helps prevent them from falling and protects bare skin from dangers like hot liquids. 
Set realistic expectations 
Feeling underappreciated and overworked can be detrimental to your employees' mental health. Moreover, giving them unrealistic and unclear tasks can make them feel mentally exhausted and frustrated. 
However, you can avoid this by promoting honest and open communication between employees and managers. If you receive complaints about a specific manager, take it seriously and take immediate action to solve the issue. Explosive managers can create an unfavorable work environment.