Last Updated on April 1, 2023
If you're looking for a way to re-energize your home and create a new and engaging look, you might consider a modern makeover. And with the right ideas, you can take even the most traditional home and turn it into something fresh, modern, and captivating. 
6 Tips for a Sleeker Home Design
Achieving a classy, modern look in your home isn't as difficult as you might think. While an interior designer can certainly achieve this look on your behalf, there are plenty of ways for you to do so on your own. 
The key to achieving a modern look is to focus on shape, color, space, and materials. And if you follow a few basic rules, you'll have your home looking like a magazine center spread in no time.
Create a Simple Floor Plan
This tip really only applies if you're designing a new house or completely renovating your existing one – but it's worth mentioning.
One of the top differences between a traditional design and a modern design is the floor plan. Traditional homes commonly lack flow and organization. Rooms are often squeezed together with walls blocking the logical progression from one space to the next.
"But with modern homes, you tend to see more intentional organization," YR Architecture explains. "You see a circulation axis. You see symmetry. You see rooms located in a logical manner that make sense. The resultant layout looks straightforward and has a simple geometric form."
Again, you might not be able to do anything about this, but it's something to consider. Better symmetry and fewer obstructions lead to a much more modern aesthetic. 
Pay Attention to Windows
Achieving a compelling modern design is often about the details. Windows are one of these key details.
With traditional windows, you typically have smaller window openings with lots of trim and heavy casements. (Double-hung sash windows are most commonly used.) With modern windows, there are usually large single-hung windows with no sills and minimalist trim and casement.
Create a Color Palette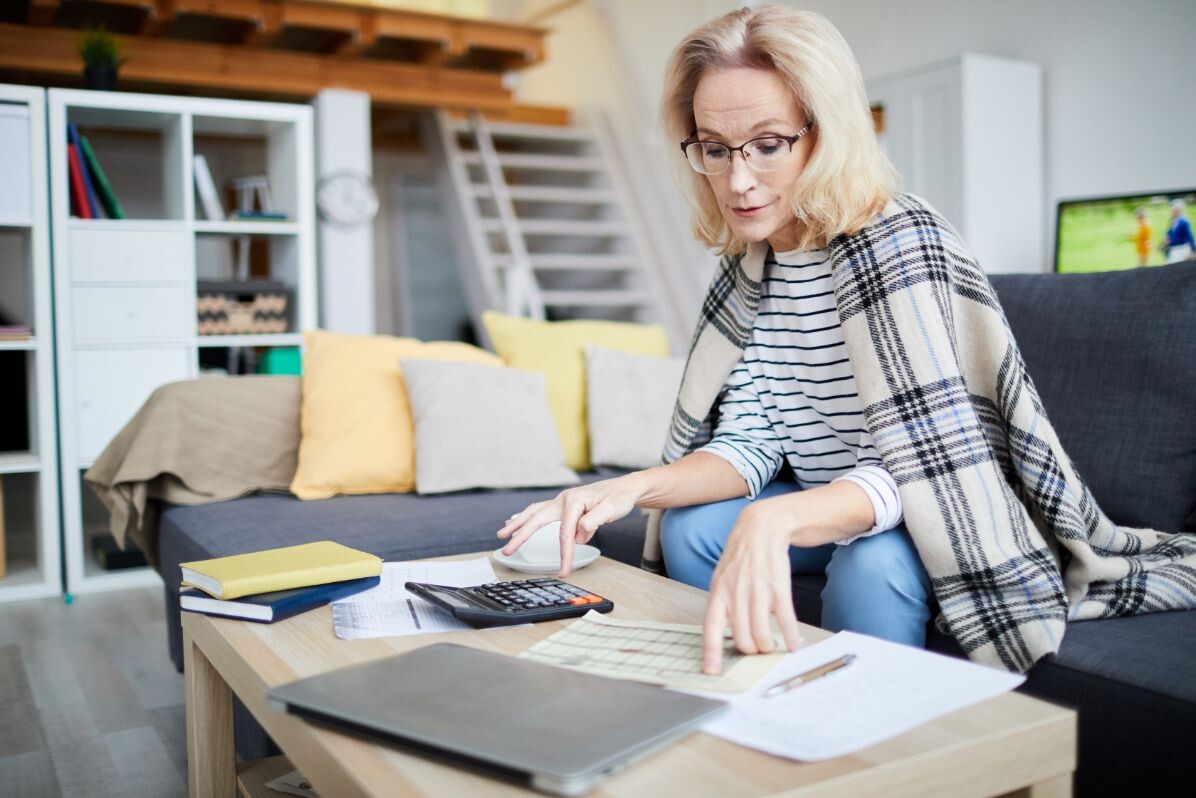 There's a common misconception that modern interior design is the absence of color. But in reality, contemporary design is the art of leveraging simplicity so that other colors can shine. While black is usually used to ground and define the style of the room, it's just the foundation.
"The palette is often punched up and accented with bright and bold colors that play against neutrals," The Spruce explains. "With walls painted in a basic neutral, you have a wonderful backdrop for bold colored accessories."
If your walls are painted with pastels, then the trim should be neutral. And if the wall is a bright, bold color, then everything else should be neutral. It's all about interplay and cohesion. There should always be a balance.
Select the Right Furniture
In a modern design, furniture is sleek, yet makes a bold statement. It should be simple and sophisticated. In the living room, for example, you can make a visual impact by selecting a coffee table with a contemporary or modern theme. The same goes with headboards in the master bedroom and vanities in the bathroom. The right furniture goes a long way in completing a design.  
Leverage Lines
You could say that clean lines are the most distinctive element of modern design. Whether vertical, horizontal, or arched, strong lines communicate a sense of definition and purpose that isn't always found in traditional designs.
Pay close attention to lines related to trim work, ceilings, windows, wall art, and furniture. A good combination of differing lines will create a sense of depth and intrigue. (For example, you may choose to prioritize horizontal lines with furniture and then integrate vertical lines with wall art.) 
Choose Art Wisely
You don't have to select wacky art. While it's usually the crazy "out there" pieces that get most of the attention in this niche, modern art is really just simple art. Avoid cluttered walls and focus on one focal piece per room. Abstract landscapes are particularly interesting and tasteful. You can even throw in a pop of color to bring a room to life. 
Adding it All Up
The beauty of home design is that every home is different. There are tons of ways to achieve a modern look. It's up to you to decide which style or "flavor" is reflective of your personal style, story, and goals.