Last Updated on March 31, 2023
In a mobile-first world, an online shop is a necessity for brick-and-mortar stores. Shoppers expect you to be easily found and contacted. They also expect the same — if not better — quality of customer experience when they're shopping on your digital portal.
Customers demand compatibility, and if there's a slight dissonance between what you offer in your shop and what you offer online, they can easily leave you for a more consistent brand.
How do you provide the same customer experience in your online shop and physical store? Here are three ways:
Leverage Omnichannel Marketing
Omnichannel marketing means creating a seamless shopping experience as customers jump from one channel to another. There should be no distinction between what they experience in stores and what they experience online.
To achieve this, take advantage of the communication channels that your target demographic uses. For instance, send your customers an SMS about their online orders or send them a Facebook message about the cart they abandoned. You can also send an email about products they might be interested in when they purchase an item in the physical store.
Try incentivizing online orders by giving away brick-and-mortar coupons for every online purchase.
To build an excellent omnichannel experience, you have to identify your customers' needs and wants. Do they prefer discounts or free shipping? What part of the online or in-store shopping experience do they hate? Partner with online survey providers to increase the reach of your feedback collection.
Streamline Promos and Customer Services
Imagine a customer who sees a promo on your website. Curious, they drop by your brick-and-mortar store to inquire. Your crew, however, can't answer their questions fully because they're not briefed on online operations.
This causes friction in the buyers' journey — even if the customer is eager to purchase, they might be discouraged because they didn't get the information they needed when they needed it.
So if you have seasonal promos, like Black Friday Specials or Christmas Bargains, consider advertising them on both your digital portal and physical store. Just be very clear about the mechanics. If it's designed to drive either online or foot traffic, then clearly indicate the details to avoid confusion.
Your sales team plays an important role in this endeavor. In many cases, employees only know the operations within their siloes; the salespeople of the physical store are unaware of online operations and vice versa. Make it a point to brief your employees on the marketing strategies of the other teams.
For instance, employees of the physical store can invite customers to join an ongoing social media contest. Digital representatives, meanwhile, can inform inquiring visitors of in-store discounts. Consistent promotions go a long way in making the customer feel accommodated and cared for.
Take Advantage of Webrooming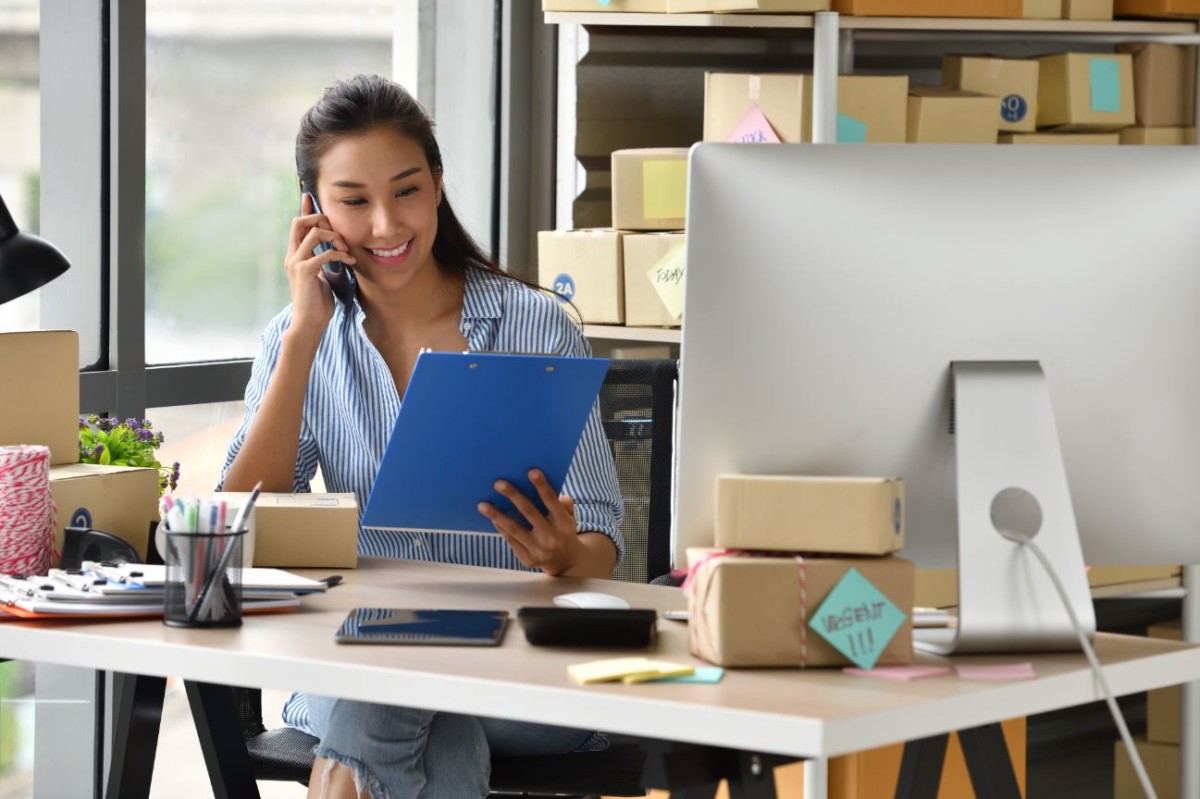 Webrooming is the practice of searching and choosing products online, then visiting a physical store to purchase them. It's a popular trend among shoppers. In fact, about 75% of men and 63% of women webroom.
Why don't shoppers simply order online? Because they:
Don't want to pay for shipping
Want to see and touch a product before buying it
Want to return the products to a physical store
Don't want to wait for delivery
To take advantage of this trend, make sure that your online inventory features everything that your physical store offers (just indicate if a particular product is exclusive to the physical store). Moreover, make sure you highlight the feature and benefits of each product in the digital store.
It might take extra effort to align in-store experiences with digital ones, but going the extra mile will help you build a loyal customer base. A seamless experience will keep customers coming back (to your digital portal or store) for more.