Last Updated on March 8, 2022
Dash originates from a modification of Bitcoin. At first, Dash's predecessor, Darkcoin, struggled to establish themselves in the market. But after a remodeling project, Dash coin emerged as a recognizable force.

This piece will provide detailed information about Dash cryptocurrency. Discover reasons to invest and buy Dash coins right away.
DASH currency working principle
Dash relies on blockchain technology but features slight improvements. The Dash protocol features a set of 'masternodes' working on a decentralized autonomous organization (DAO).
Masternodes refers to individuals with special privileges to curate transactions and governance within the system. They verify transactions within the Dash blockchain.
Why buy DASH cryptocurrency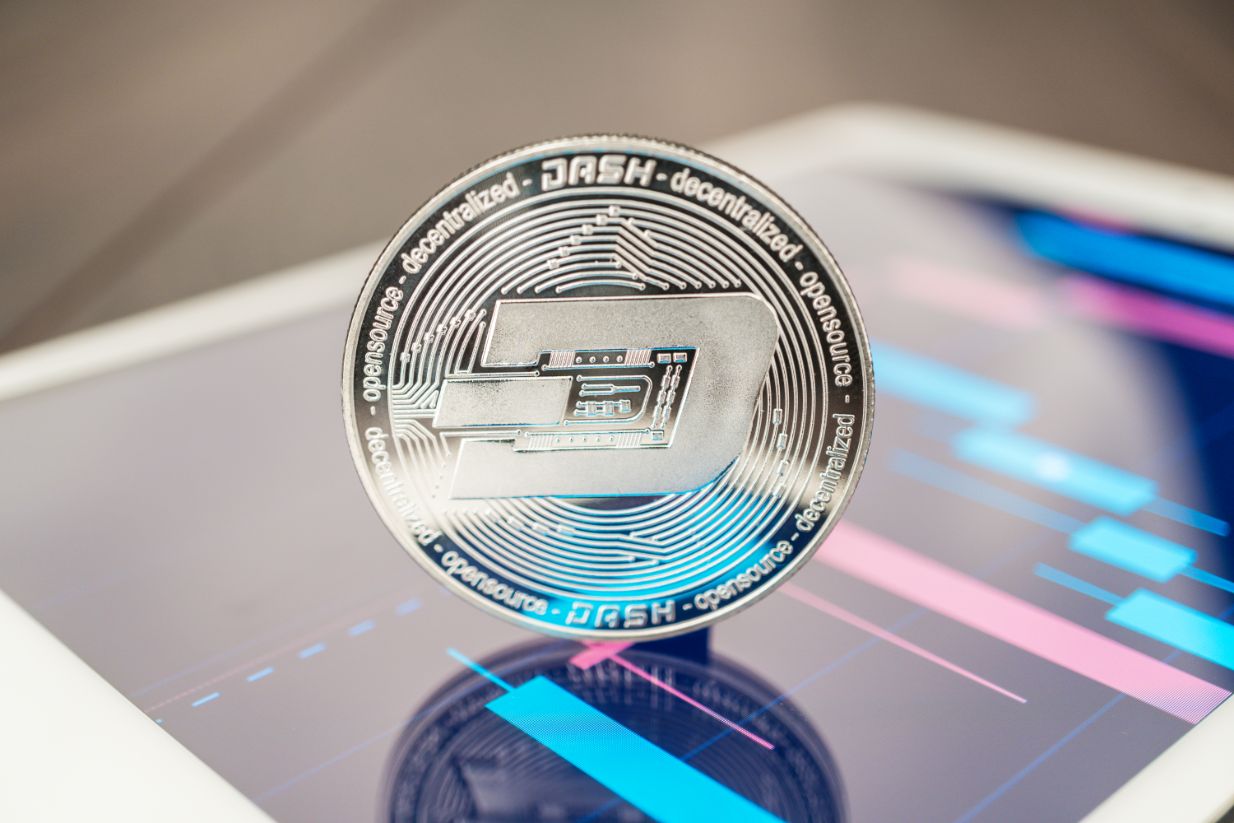 A significant attraction of Dash crypto is that ability to replace fiat value. Besides, countries like Venezuela have been using Dash currency to revitalize their economy. So, let's highlight other reasons why people are converting their digital assets to Dash coin.
You can use PrivateSend when working with Dash. This option protects the identities of parties performing the transaction. Although authorities are worried about the impacts of Dash in illegal activities, the same can be said for fiat currencies.
Fungibility refers to the ability of an asset to be exchanged for other products of similar value. Since Dash is a fungible asset, users can convert Dash to USD without losing value.
Dash transactions don't require special technical training to complete. You just need to create a digital crypto wallet and follow the online guidelines.
Dash transactions are faster. Customers can transfer or receive Dash coins instantly using the InstantSend feature.
Where can you buy a DASH coin?
With a better appreciation of Dash's working principle, start exploring ways to buy assets with it. You don't require extra guidance to buy Dash because of its simplicity.
Here are some ways to procure Dash coins:
Online exchangers
Since the framework is easy to use, anybody can sell Dash coins online. This peer-to-peer capability makes Dash a fan favorite. You can buy your Dash assets from traders on Reddit and other financial platforms.
Cryptocurrency exchanges
Crypto exchanges like JIDEX are known for easy-to-use transaction portals when exchanging fiat currency for Dash. Users have the ability to convert other cryptocurrencies directly into Dash. Ultimately, traders can monitor the Dash crypto price on your dashboard in real-time.
Terminals
Although this variant is limited based on location location, users can acquire Dash crypto from any terminal that offers it. Search for the right terminal in your area to conduct your exchange.
Where to store DASH
After acquiring Dash coins, you need a place to store them. The best two storage means for Dash assets include:
Cold storage

— refers to devices that store your crypto assets remotely. Although they are restricted in storage capacity, cold storage is secure and portable.

Hot storage

—

refers to saving your cryptocurrency on digital platforms. Despite the level of versatility of hot storage, it is less secure than cold wallets.
Conclusion
Dash has the potential of becoming a top-level cryptocurrency for people interested in private transactions. Users and assets are also safeguarded under this protocol. 
You can buy Dash coins from exchanges or terminals where they are available. JIDEX also allows traders to store on digital wallets. Start making investments in Dash today.