When it comes to transferring files between Android and Mac devices, MacDroid is among the best solutions. MacDroid ranks at the top of the list because it is a platform that allows the transfer of files to and from both types of devices. Many platforms/solutions only allow the one-way transfer, but MacDroid supports both types of devices, making it a popular transferring platform. 
But is it just restricted to Mac and Android files? No, you can also transfer files from other similar OS devices with utmost ease. You need not change and use multiple tools for the transfer and complete the process via different steps. You can transfer files directly through a single network and channel established by MacDroid.
You can access the platform by click here: MacDroid 
How do you connect your devices?
MacDroid allows easy exchange of files, and you need not get hold of any special cables for transfer. Many users wonder if they need to have cloud-based software systems in their devices, making the process smoother? The answer is no. You don't necessarily a cloud-based solution operating in your devices because it is only likely to complicate the relocation of files. 
MacDroid runs on your system, and all you have to do is connect your Android device to your Mac system through a USB. You first need to install MacDroid to your computer and then connect the Android device using a USB. Open MacDroid once the installation is complete and check if your system is responsive to the app. Open the main menu and select "Devices," and open the attached Android device from there. 
How can you use MacDroid?
After plugging in your device, MacDroid offers you a choice for the connection modes. You can go for an MTP connection, or a better option is ADB mode. To complete the connection successfully, you need to give permissions to access your data. You must go to the "Finder folder" if you cannot locate the attached device easily. When you open MacDroid on your device for the first time, you are introduced to a simple user interface with many features to set up your MacDroid dashboard.
 You must ensure that the USB debugging mode is turned on in your Android device by opening the Developer menu. If the Developer menu is not visible, go to the "About" option in your phone setting to get more software information, and then enable the device debugging from there. The interface always asks you if you want to go ahead with establishing the connection by debugging. Make sure you click on the "Always for this Computer" option. You can then go back to the Finder folder to access the device. In the future, you need not follow the entire procedure again because your device will hereafter show on the mentioned folder. 
Also see: Android file transfer for Mac
What are MacDroid's features?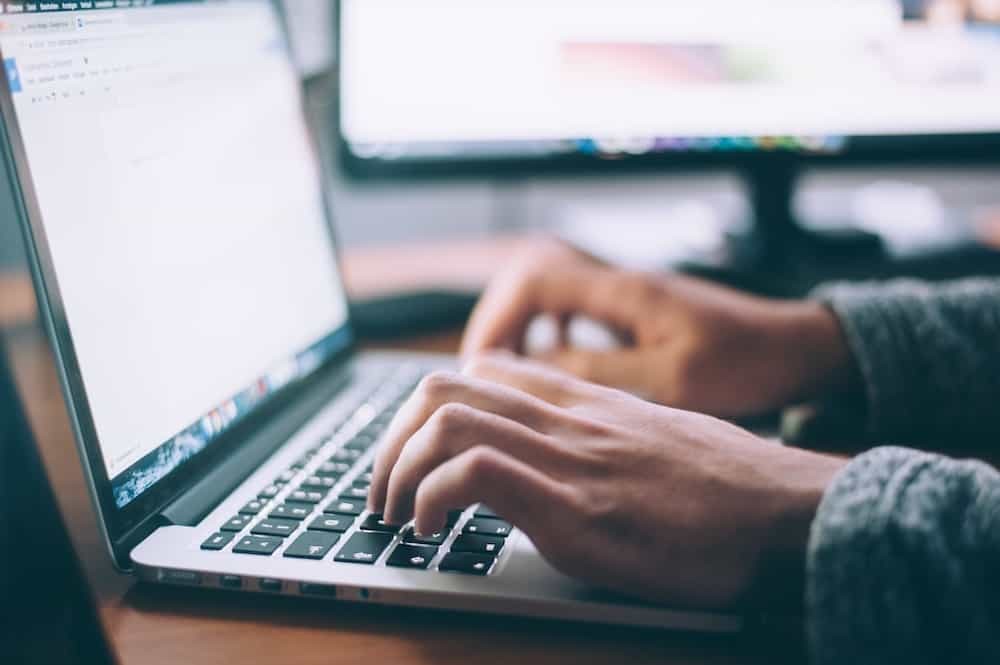 MacDroid's most compelling feature is the convenience of transferring files from both the connected devices through a single and direct channel. Besides, MacDroid uses the Android device as an external hard disk to your system. You also get the option to set up the internal and external storage for the connected Android device and manage it through your Mac computer. 
Another feature worth appreciating is that it allows the users to read the MicroSD card on the computer, and you need not take it out physically from your Android phone. You can even edit the Android files and save the changes without importing them to the system. Besides, the editing can be done without uploading the files to cloud storage and saves plenty of time in this way. 
What type of files can you transfer through MacDroid? MacDroid allows you to transfer images, music, videos, folders, and other textual files between the two devices. The minimum requirement for using MacDroid for this purpose is the macOS 10.10 version or a more advanced version. But there are no specifications as to which version you have to use in Android and MTP devices. 
Conclusion
With satisfied reviews from customers and an overall rating of 4.5/5 stars, MacDroid is outstanding for managing your files on your Mac, Android, and related OS devices. With a wide range of functions, MacDroid offers quick, direct, and easy exchange of files with minimum additional requirements. MacDroid can be used for free. However, to access the complete set of features, you need to upgrade it to the PRO package. MacDroid offers a 7-days free trial before you purchase it. 
It is extremely convenient and user-friendly because it also has alternative ways to connect your devices. You can use Wi-Fi or Bluetooth for connecting the two devices. With smooth transfer and a customizable dashboard feature, among several others, MacDroid is a great option for users looking for multiple devices' solutions.