Last Updated on March 30, 2023
You should seriously consider getting into the digital sign game. It is more than just a trend. A series of market forces have ensured that the technology and software is only a fraction of the cost it used to be. As a result, even very small businesses can exploit digital signs to the fullest extent and gain every benefit. Even modern games are incorporating digital signs into their games because they are simply everywhere these days.
Here is an image from the game Ghostwire Tokyo. It features a modern view of Japan, and as you can see, there are a lot of digital and neon signs. Here are the things you need to consider for your business plan.
Purchase Costs, Depreciation, and Resale Value
Don't forget that digital signs are far cheaper than they ever were in the past, so you can probably shop around and get a good deal. Depreciation will depend on the brand and quality of the digital signs but will also depend on where you put the sign. Outdoors stands more chance of damage than indoors, and high traffic areas will generate more damage than more out-of-the-way places.
Maintenance and Repairs
In reality, your digital signs will need a lot of maintenance. In fact, it is the sign's content that will need the most attention. Just like modern TVs (which you can also use as a digital sign), you don't need to lavish a lot of attention on them. When it comes to your streaming devices and other hardware, a few system updates is all you will need so long as you keep the hardware away from damage and unnecessary wear and tear.
Software Costs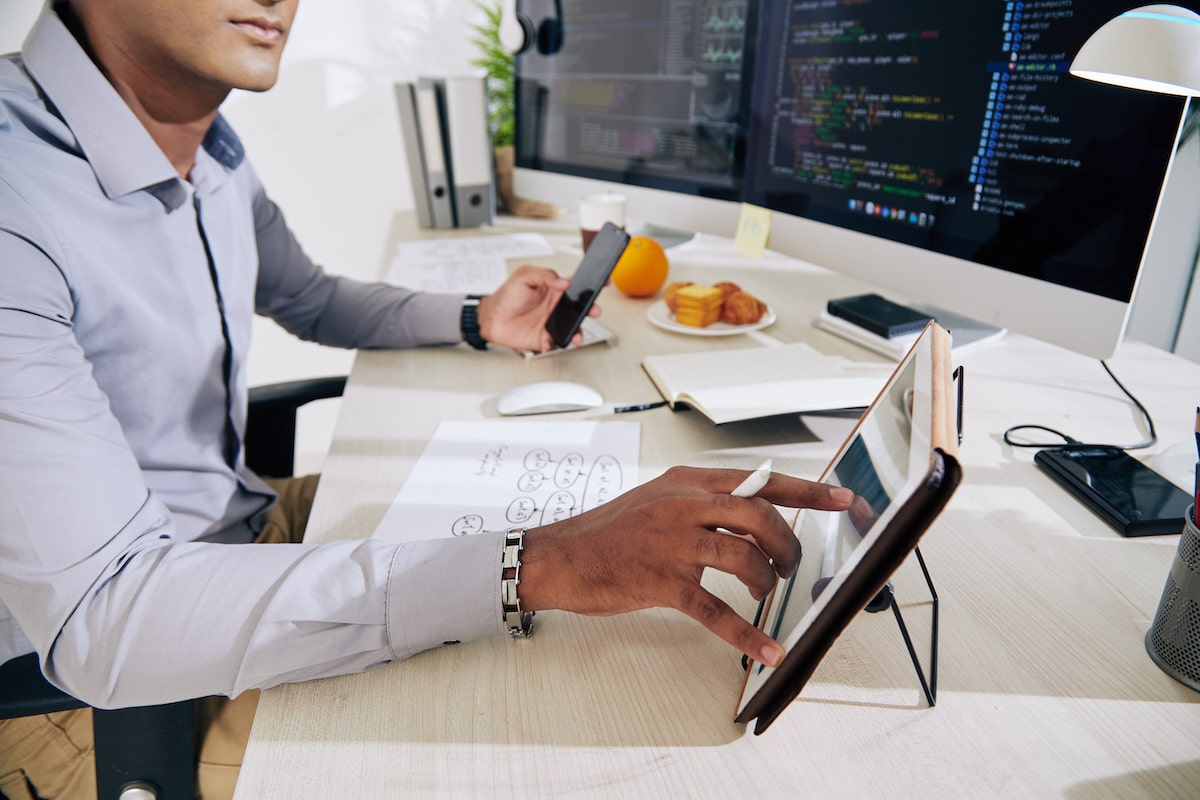 This is a tricky one because some software requires a subscription, others are free, and some require single-license purchases. The cost of this software should relate to how much value you intend to draw from your signs.
For example, if they are only showing the way to the toilets, then a free piece of software that holds static signs should be fine. On the other hand, if you are doing something like running hair salon digital signage showing off different styles and fashion videos, then more powerful creation and streaming software is required.
Content Planning
You have to assume that your content is going to cost you at least a small amount. How often you refresh your content may determine how much it costs over time. However, there are times when reusing the same assets over and over is fine. Plus, if you have live feeds within its own program, then you may never need to worry about content and only need to worry about keeping the live feed going.
Getting a Return On Your Investment
Even a digital sign that points the direction to the waiting room is going to offer some return on your investment. Even if your signs are only used for decoration, they say something about your business and about the user experience, and customer experience. If they create an impression within your business, then they are doing their job. Plus, there are many times when digital signs are tools. Such as when they give your staff live feed updates, daily updates, and general entertainment.
In addition, think about ways your digital signs can save on staff hours. It sounds silly, but even a sign that points to the toilets, tills, and waiting rooms (flashing up in a PowerPoint display), is going to save on having customers ask where those places are. Digital signs draw attention so that the people who miss the physical signs will still see the digital signs. If your signs are not making money, consider how they may be saving you money or helping to improve your image, your branding, or your customer experience.