Last Updated on May 17, 2021
You're staying home more often and want to get started creating your very own blog. You've seen and heard about successful bloggers before, but you never really had the time to make your dreams of owning your own site a reality. Thankfully, it's easier than you might think to create a domain that people will actually want to visit.
In doing so, you'll be able to share your ideas and make some revenue as a result of constant daily traffic.
Find a Niche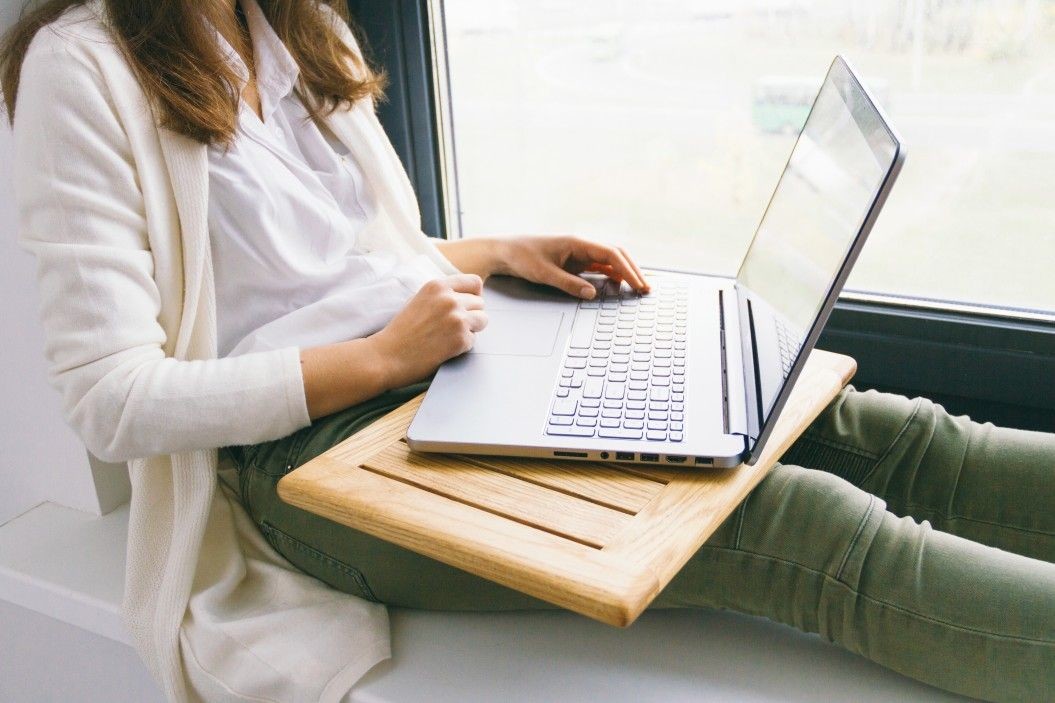 People are going to want to visit you for a specific reason. For some, it's because you're a blogger who specializes in cooking or farming. For others, they visit blogs that can teach them about cannabis and how to obtain their medical marijuana card in Oklahoma, since NuggMD has been a trusted source in that they have served over 600,000 patients.
Finding a niche that works for you can help people to identify with what you're writing about. Focus on a topic that you know a lot about or even a hobby that you engage in regularly.
Better yet, look for a subject that is completely out-of-the-box and unique. This will allow you to stand out from the competition. It's important to remember that there are literally thousands of other bloggers on the world wide web.
Standing out in the crowd could mean the difference between a page that succeeds and one that fails.
Update Constantly
Updating your blog is very important since it ensures that your visitors have new content to read through each time they come by the site. If you fail to update the blog, it'll essentially become stagnant and people will be less likely to see what you have to offer.
Likewise, an updated website looks better in terms of search engine optimization, so you may even rank higher on search engines the more that you post content.
SEO is an important marketing tool that all websites need to utilize. Avoid keyword stuffing, as this is often frowned upon by algorithms used by popular search engines. It might be tempting to talk incessantly about a specific topic, but do your best to vary your word choice and run the content through a density checker to check for over-usage.
If you're planning on going away for any length of time, consider backlogging your posts so that they publish automatically for you.
Provide Useful Content with Lots of Photos
Your content has to be both useful and engaging to your readers. Be sure to check spelling and grammar before making anything public, and don't be afraid to sprinkle in some photos to keep posts interesting.
Taking your own photos can be a lot of fun, but there are also many free stock images available online for you to use. These images provide some depth to your website and they give a more professional feel.
This isn't to say that you should flood every single post that you make with 50 different pictures, however, a few tasteful photos can really improve the quality of a new domain. If you don't have a great camera, don't worry about it. Just use your smartphone or tablet and use a variety of filters to make the picture unique.
Filters are often free to use and can turn a blurry, unsightly photo into one that's actually quite beautiful.
Encourage Blog Interaction
You want your visitors to constantly engage with you for a variety of reasons. This allows them to share their own opinions, and it helps them to want to visit more often to share their ideas. Blog interaction can be done by commenting on posts or being able to leave feedback on one or more pages.
Encourage your readers to send you messages and emails to give you insight into what they'd like to see added to the domain.
Don't be afraid to set up an email form that people can use when they want to get in touch with you. The form should ask for their name, email address and short message that will be sent directly to your inbox. Try your best to be quick with replying back, as this helps them to feel as though you're listening and are willing to answer their questions.
It may also help to respond to each comment on your website personally. You don't have to reply back with a lengthy message, but a simple, "thanks for your comment!" is sufficient enough for them to know you read what they had to say.
Implement User-Friendly Designs
Most people are using smartphones and smaller tablets to view blogs across the web. For this reason, you need a user-friendly design that will work on all different screen sizes. This allows your visitors to easily navigate the website in a way that doesn't look cluttered or confusing.
It might require hiring a professional web designer, but the benefits of having an adaptive layout will be obvious once you notice you are getting a lot more people visiting on a daily basis.
If you'd rather not spend the extra cash to hire the pros, it doesn't take much to try to build a layout on your own. In fact, there are numerous site builders that walk you through the process of creating tables and doing some basic coding. A great way to keep guests interested is to change out the layout throughout the year to reflect different seasons and holidays.
You may even find that you have a lot of fun creating your very own layouts.