Last Updated on April 1, 2023
With more and more people now resorting to remote working due to the ongoing pandemic, it is no surprise that home offices are now the talk of the town. Having a home office is one of the best ways to ensure that you are able to focus on your home, limit distractions and increase productivity even if you're away from the office.
If you are thinking of setting up the perfect home office space, this is the article for you. Today, we look at our top 6 tips for designing the ultimate home office, so grab a cuppa and read on to find out more!
Gather Your Tech Essentials
Before you even embark on designing the perfect home office space, it is essential that you make a list of tech essentials that you will need such as a laptop or desktop, the best home printer, a scanner, keyboard, mouse and anything else you will need for your field of work.
The last thing you want is to have to take time out of your day to head to your local Officeworks if you need something printed ASAP, so getting your hands on some office essentials is key. Once you've ensured that you have all the tech that you need, we can move on to creating a perfectly designed atmosphere for progress and productivity. 
Invest In A Quality Setup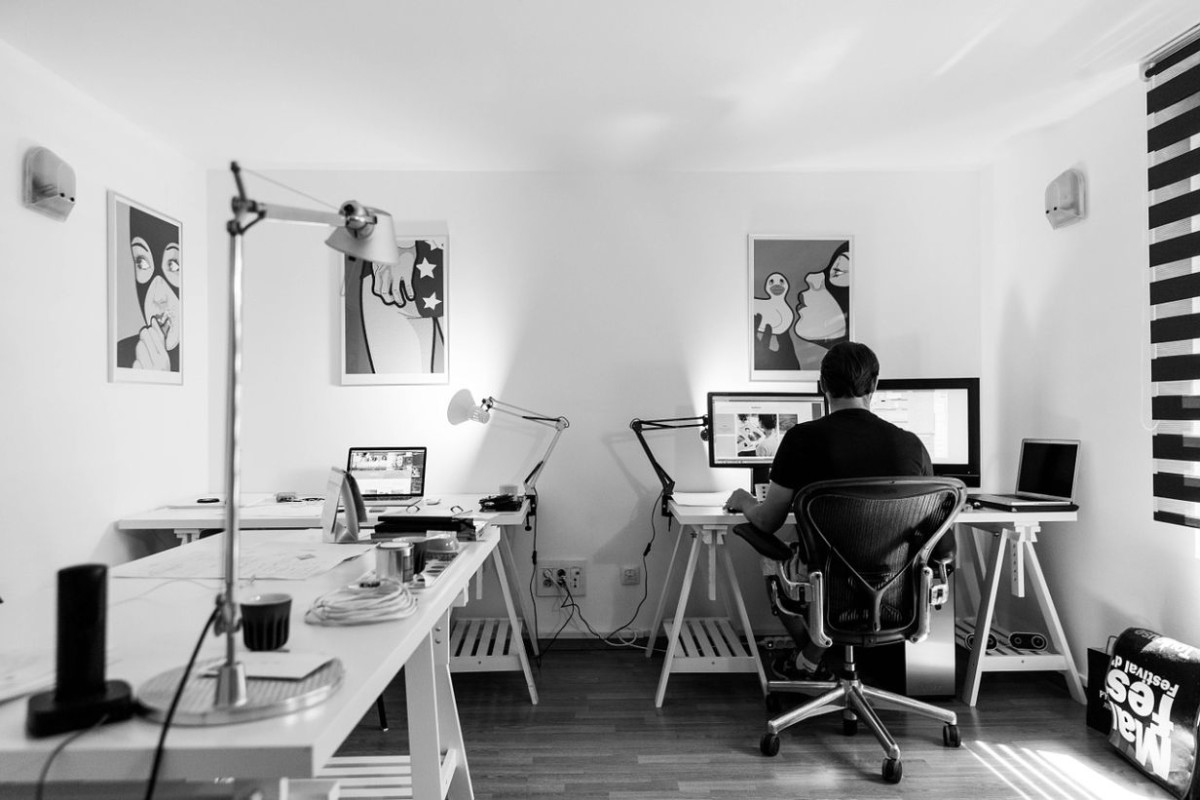 Since you will be spending at least 8 hours a day in your home office, it is paramount that you invest in a quality setup that will be able to keep you comfortable throughout the day. If you don't already own a desk, it is time to start your search online.
When it comes to finding the best office chair, look for one that features an adjustable height, offers adequate lumbar support and is made out of breathable material and sufficient padding. Standing desks with adjustable height have been incredibly popular in the last two years as they allow for you to both sit and stand at your desk, which can be helpful when you need to stretch your legs out. 
Embrace Natural Light
Good lighting is critical for any home office space. This is why it is always recommended that you choose a room that offers as much natural light as possible. Natural light is known to have a significant effect on your mood and productivity. It can also help reduce eye strain for anyone who spends an extended period working on a computer.
Position your desk to face a window or in a location where your computer screen will not be affected by glare. If your home office space is lacking in windows, the next best option is to rely on an overhead ceiling light and well-positioned task lighting such as a table lamp equipped with a full spectrum daylight bulb for an extra boost. 
Choose The Most Effective Color Scheme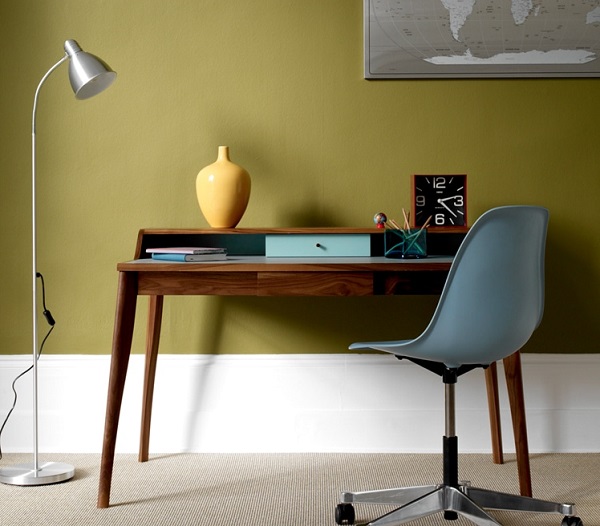 Contrary to popular belief, the color scheme you choose for your office actually has the ability to either make or break your space. Generally, we're huge fans of a neutral/white based color scheme due to its calming effects that can be extremely helpful during stressful days at work. Light and soft tins on the wall also help to reduce eye strain, while neutrals help you concentrate harder. Avoid choosing overly bright or distracting colors such as red that may increase stress levels or blue that can cause fatigue. 
Don't Skimp On Storage
Most home offices aren't swimming in square footage, which is why maximizing your storage options is key. The last thing you want is to end up with a messy or chaotic home office, so consider options such as floating wall storage, vertical file storage, drawers and anything that will be able to hold your paperwork, stationery and other items. You could even invest in something like a storage ottoman in the corner of your room that doubles up as a relaxing spot where you can take short breaks and unwind throughout the day. 
Don't Forget To Accessorize
Just because your home office is a place of work doesn't mean that you have to limit your accessories and decor. In fact, making your space feel homier can offer a host of benefits that help boost your mood and productivity.
We always recommend including at least one or two indoor plants within the space, with options such as Monstera and Parlour Palm taking the top spot for most popular home office foliage. Aside from looking awesome, plants can help to reduce stress and improve the air quality in your home office — all things that we are very enthusiastic about. 
Other accessories you can consider include wall art, inspiration boards, a cozy chair decked out with your favorite cushions, and a fluffy throw blanket. 
______________
Whether your home office is a designated space for running your own business, a remote workspace or simply a nook for sorting your finances out, you deserve more than a boring metal desk and extra chair stuffed into a spare corner of your home. We hope that this article has inspired you to create the perfect home office space that you will enjoy using for years to come.