There are tons of articles on how to start and write an email, but only a handful on how to end them. However, email sign-offs are just as important as the beginning and body of an email. Remember, many people skim through emails before they can actually read the content therein.

A proper email ending can spark an interest in the recipient to go through the body. It can also invite them to take an action, especially where you include a fantastic call-to-action (CTA).

In this post, we highlight the top recommended email sign-offs.
Tips for Ending an Email
i. Always include an ending
All emails must have an introduction, body, and conclusion. Right after the conclusion comes the sign-off, also known as the closing.

Omitting the closing is extremely unprofessional, whether you're writing a formal or informal email. According to experts, the sign-off should also be there whether you decide to include an email signature or not.
ii. Consider your relationship with the recipient
The way you address your employer or potential recruiter in an email is certainly not how you'd address your sibling or romantic partner. Like the rest of the email, a formal email should be accompanied by a formal closing.

The rules aren't too stringent for informal emails though. You can choose a professional or semi-professional sign-off for informal emails.

Also, there are instances where the recipient is a family or friend but the email is professional in nature, such as when sending a job offer to your brother. There are also cases when the recipient is someone you formally relate with but the content of the email is more friendly or semi-professional. A case in point is when sending a 'Happy Birthday' wish to your employer.

Although it may be tempting to break the rules, the convention is to stick to professional endings in both instances.
iii. Use your full name
Another valuable lesson when signing off emails is to avoid using just your first name or surname. Nicknames should also be avoided at all costs. Instead, use your full name. You can initialize your first name and write your surname in full.

However, both names must be well-represented. This is meant to clear all confusion over your true identity.

There's an exception when corresponding with a close friend, colleague, or someone who was already expecting to hear from you.
iv. Include your title and company
This mostly applies to professional emails. It always makes sense to include your current job title and the company that you work for. That's especially when corresponding with someone outside of your company.

However, it's not necessary to include this information if you're writing a job application. Doing so might affect your chances of getting hired.
v. Include your contact information
This is not mandatory, especially if you already included the same information in the address section. It's also not mandatory where the recipient is a friend or relative who already has your contact information.

However, including contact information is highly recommended for professional emails.

The most common details to include here are your phone number, mailing address, and social media handles (preferably LinkedIn profile). You might even include your email address, although the recipient most certainly has it by now.

The following is a sample format on how to sign off an email:
Best Regards,
Dwayne Johnson
C.E.O
Summer Collections
+1 402-925-2056
dwaynejohnson@outlook.com
linkedin.com/in/dwaynejohnson
Professional Email Sign-off Examples
• All the best
• As ever
• Best
• Regards
• Best regards
• Best wishes
• Fond regards
• Kind regards
• Warm regards
• Warmest regards
• Cordially
• Respectfully
• Sincerely
• Sincerely yours
• Thank you
• Many thanks
• Thanks again
• Warm wishes
• With appreciation
• With gratitude
• Do not hesitate to contact me
• I truly appreciate your gesture
• Keep up the good work
• Thanks in advance
• Thanks for your consideration
• Thanks for your help
• Looking forward to hearing from you
• Looking forward to our continued partnership/collaboration
• Eager to continue our collaboration
• Excited to be working with you
• Will follow up with some more info soon
Semi-professional Email Sign-off Examples
• My best
• My best to you
• Cheers
• Take care
• Be well
• Talk soon
• Later
• See you around
• Warmly
• Yours truly
• Thanks so much
• Take it easy
• Have a good day/week/weekend/month etc.
• Good luck with the (project, wedding, etc.)
• Hope to speak to you soon
• Sending positive vibes your way
Informal Email sign-off Examples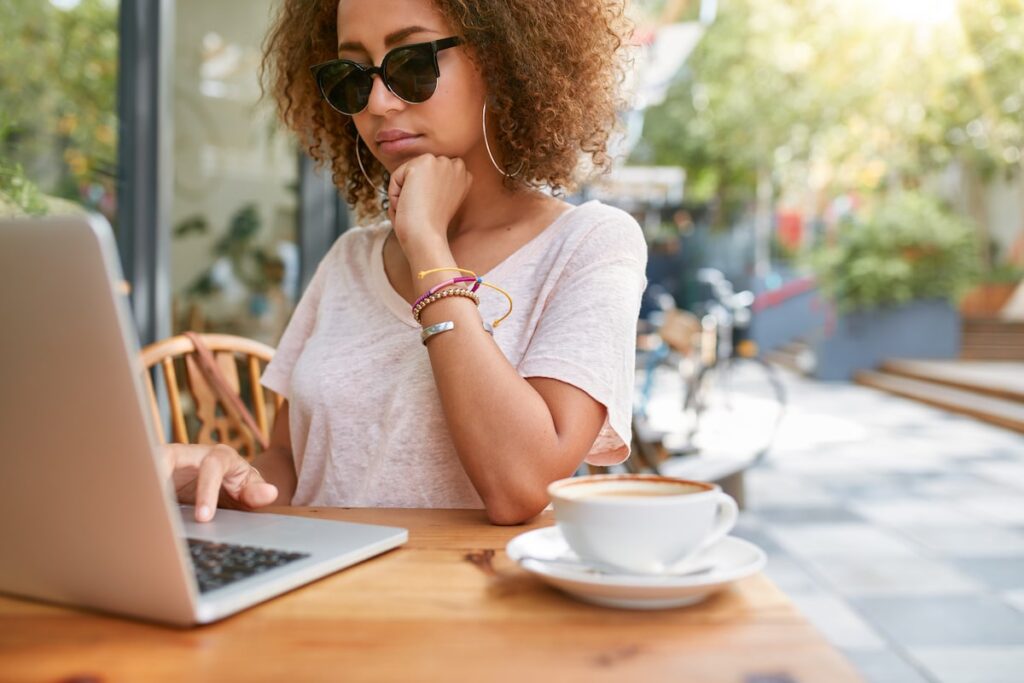 • Ciao
• Adios
• XoXo
• Love
• Lots of love
• Peace
• Chat soon
• See ya
• See ya later
• Thnks
• Thanks a bunch
• Very truly yours
• Hugs
• Emoticons
• Rushing
• In haste
Wrap Up
An email sign-off is arguably the most overlooked part when writing an email. But as we've seen, omitting an email ending or writing an improper ending can affect the overall impression that your email creates on the recipient. Fortunately, there's a long list of email sign-offs you can use, depending on the formality of the email.

As a parting shot, always avoid using quotes, proverbs, or clichés as your email ending. Also, avoid overemphasizing your job title or corporate logo. The section should blend seamlessly with the rest of the email.