Last Updated on April 2, 2023
Your home doesn't have to be a gallery to have spectacular works of art hung in the perfect spot for yourself and others to adore. Whether you collect high-dollar pieces or are a professional photographer, learning how to frame photos is essential to tie in all the decorative elements of your gallery, home or office.
This guide will give you tips on how to frame your photos and how to pick the best location for them to be in your home.
Think Outside The Box
You certainly don't have to stick to a frame of one of your snapshots. You can mount postcards, photographs, flowers, vintage posters, or anything you hold near and dear.
Don't be afraid to experiment and pick out a few unconventional choices. If you're a traveler, think about creating a collage of your pictures you've taken in all of your favorites spots. If you collect leaves or pressed flowers, consider getting a glass-enclosed frame to give them a spotlight on your wall. One of the most important things to keep in mind while hanging photos around your home is that this is about what speaks to you.
Accent Your Photos: Mat and Mold
Learning the fancy terminology will make you feel like a professional and will help when you go to pick out materials including the frame for your photo as well as mat and other supplies. A mat is a thin piece of paper used as an area for your art to sit. This is a great option if you are thinking of hanging a drawing or framing pastel painting.
It serves as an accent around your photo and draws more attention to it. While most paintings and photos look great with a mat, it's not best for everything. For instance, you wouldn't want to use a mat for an acrylic painting that is on a canvas. Go for neutral colors when picking out a mat so you don't take any attention away from the photo itself.
Your mold, on the other hand, is the frame in which you hang your photos. Use the same rule of thumb with mats, stick with something simple. Colors like black, white, and beige are a great choice for a mold.
However, if the photos are void of color like a sketch, you may want to pick a mold with a bold color to make the picture pop.
How to Hang Your Photos Like a Pro
You may now be at a dead halt in your photography hanging project. Where in the house will it look the best? While it may seem impossible to map out the perfect spot on your wall, the best guideline to follow is to let the photo lead.
You may want to experiment and have someone hold the photos in different areas so you can visualize how it will look. Don't go too high with your image, as it will look out of touch with its surroundings, it's best to hang your framed photo lower at eye level.
Always Use Measuring Tape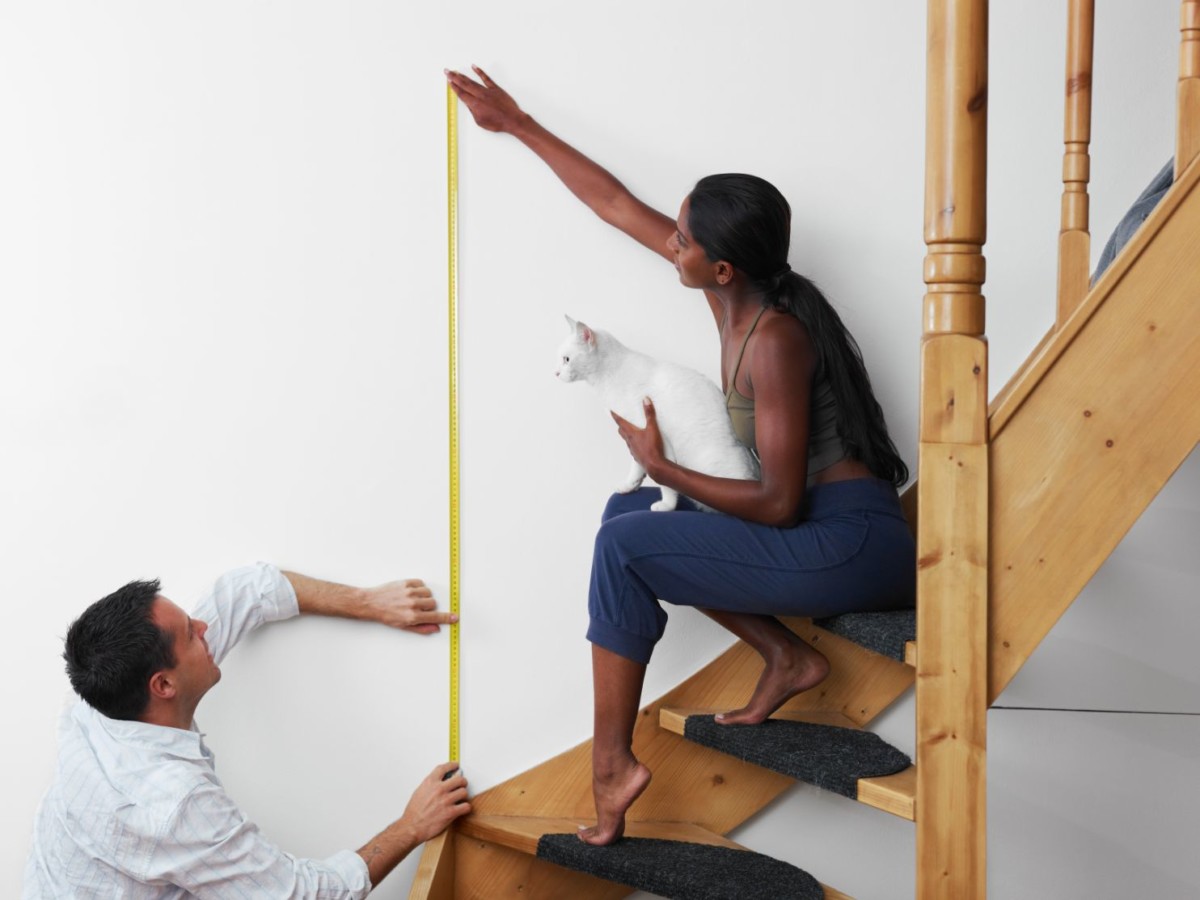 You don't want to jam-pack several different pieces of photos together, you want to have space between them. Use a measuring tape to measure how high up on the wall you want your art to hang and how far apart each piece should be. It may be helpful to use a pencil to mark each spot on the wall where your art will hang.
Leaving some blank space on the wall is more than okay. Besides, you want your photos to get the attention it rightfully deserves.
Don't Be Afraid to Make Mistakes
If you hang your art and then realize you don't totally love it, don't freak out. Holes can be easily concealed with other pictures or by some spackle and paint. If you can't get to the hardware store, you can even use toothpaste to cover up holes.
Let Your Eyes Be The Guide
Unless your home is perfectly symmetrical, use your eyes to judge the placing of your photographic masterpiece to just the right spot. Make small adjustments to level out your photo(s) once it's on the wall is best so you know it looks center. Don't doubt yourself, you'll know when it's hung right.