Last Updated on April 3, 2023
Instagram is one of the most popular social media platforms for networking. New features are released on Instagram more than any other social media platform. Instagram also boasts a high volume of active users.
There are over 1 billion active monthly users and over 500 million active daily users on Instagram. According to studies, 90 percent of Instagram users also follow a minimum of one business page. This makes it the perfect platform for businesses to raise their visibility as well as their audience interaction rates.  
In order to grow your Instagram profile and succeed in marketing your brand, you'll need to take the lead from the pros. Here I'm going to teach you the top methods pros are using to grow their Instagram account in 2022.
Make sure you are using a business account 
To get the best out of Instagram for your business, you need to make sure you are using a business account. An Instagram business account gives you access to features that you wouldn't have access to on a personal account. 
Things such as: 
Instagram shopping 

Instagram insights 

Instagram adverts 

A connect button allowing customers to call or email you directly from the app 
If you want to switch to a business account but aren't sure how to do it, follow the steps below: 
Go to 'settings'

Go to 'account' 

Click 'switch account type' 

Click 'switch to professional account' 

Follow the prompts 
Establish you brand 
As part of your Instagram growth strategy, you should be trying to establish a unique brand. When people visit your profile, they should immediately know what your business is about. 
To do this you need to make sure your profile picture and bio both reflect the vibe of your company. If you are selling cars make sure your profile picture is of a car. If you are a personal trainer and you want to promote your fitness brand, make sure that is what you are advertising in your profile picture. 
Your audience's first interaction with your business account could be via your profile page rather than any content you've posted. Therefore, it is important to make a good impression.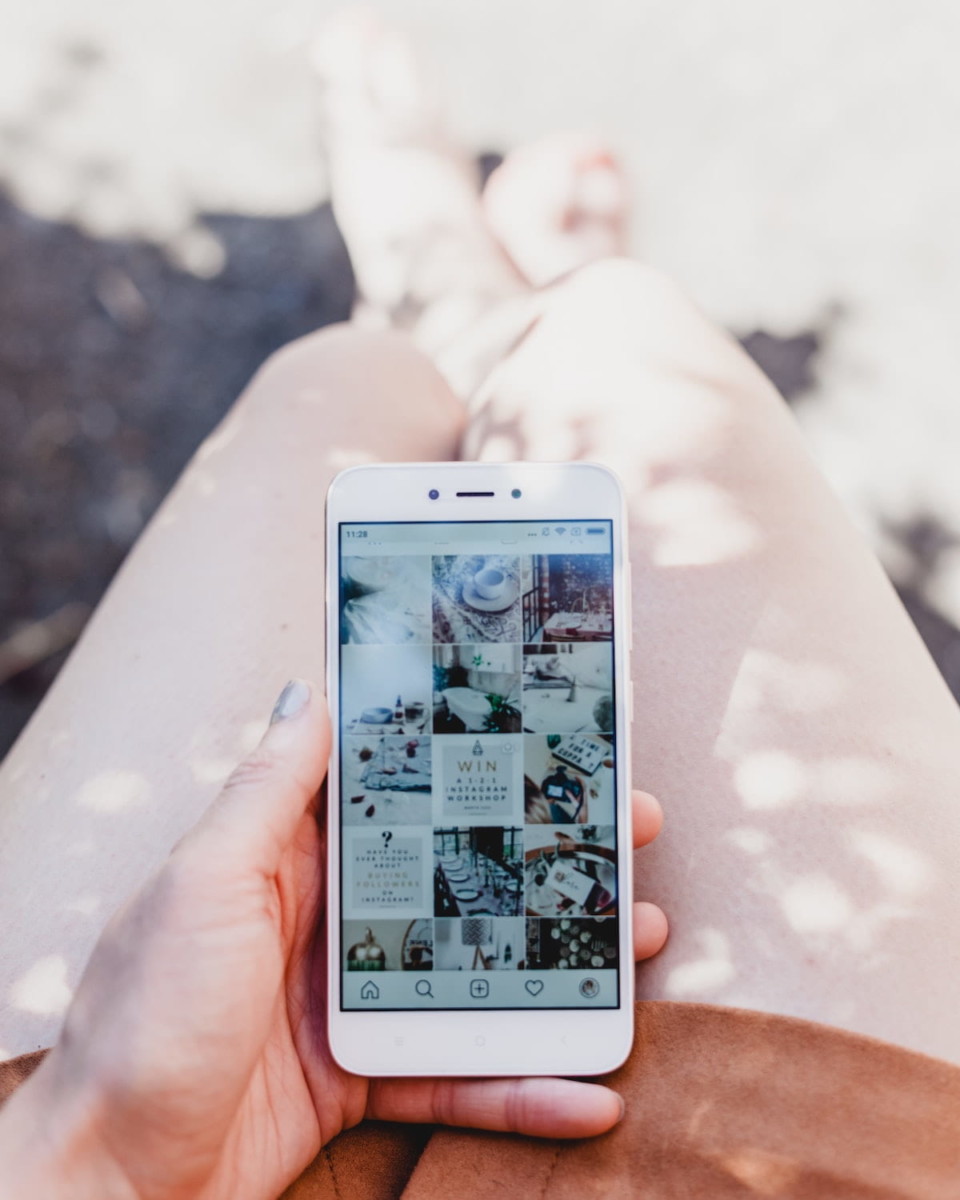 Firstly, you should always use this space to post a link to your website. Secondly, give your bio some personality. This is your chance to tell the world who you are, what you do, and what your vibe is. 
If you are a comedian promoting your work, tell a joke. If you are a hairdresser promoting your salon business, make sure you come across as friendly and approachable. Update this section regularly to keep it current and fresh. 
This rule is also important when it comes to hashtags. Always use hashtags that are relevant to your brand. If you are a hairdresser but you are hashtagging about fitness, then you are more likely to get followers that are interested in fitness rather than what your business has to offer. 
Post consistently 
When attracting and keeping an audience, consistency is very important. You should consider what time of day best suits your followers. Optimizing your schedule can be trial and error but using an analytics app can help you work out what the best time is to post each day. 
The more you post the more you will be exposed to potential followers. Algorithms make sure to give a boost to the people who post regularly, which means your visibility would be increased even further. 
Don't go overboard though. There is such a thing as too much posting and this is called spamming. Aim to post two to three posts per day. More than this will be too much and will likely irritate your followers. 
It can be difficult to constantly create content alongside running a business, especially if you don't have a social media manager. To keep things ticking over you should have a stockpile of videos and photos you can pull out whenever you are in need of them. Such as weekends or when you are on holiday. 
Collaborate with influencers 
Influencers are usually experts in a particular field who happen to have a large Instagram following.  
Due to influencers having a large following, collaborating with them is one of the most effective marketing tools. Influencers are able to reach thousands, sometimes millions of Instagram followers with just one post. If you manage to collaborate with an influencer it will increase your visibility, engagement rates, and the total number of Instagram likes.
When looking to collaborate with an influencer bear in mind that they receive a lot of offers daily. To make sure your message gets seen, do something creative to stand out from the crowd.