Last Updated on March 8, 2022
Imagine, as an entrepreneur, you are injured as a result of a traffic accident, an accident at work or injury due to a dog bite. As a result, your company will come to a standstill or you will need to replace your staff.

Anyway, there is damage and the question is whether you can still make a profit or even survive. The question then becomes who can be held liable for the damage and whether there are other options to prevent the damage or at least to ensure that the company is saved and/or you continue to have income as an entrepreneur.
Here you will find a number of tips that can help you as an entrepreneur to prevent damage to you and your company!
Always take out disability insurance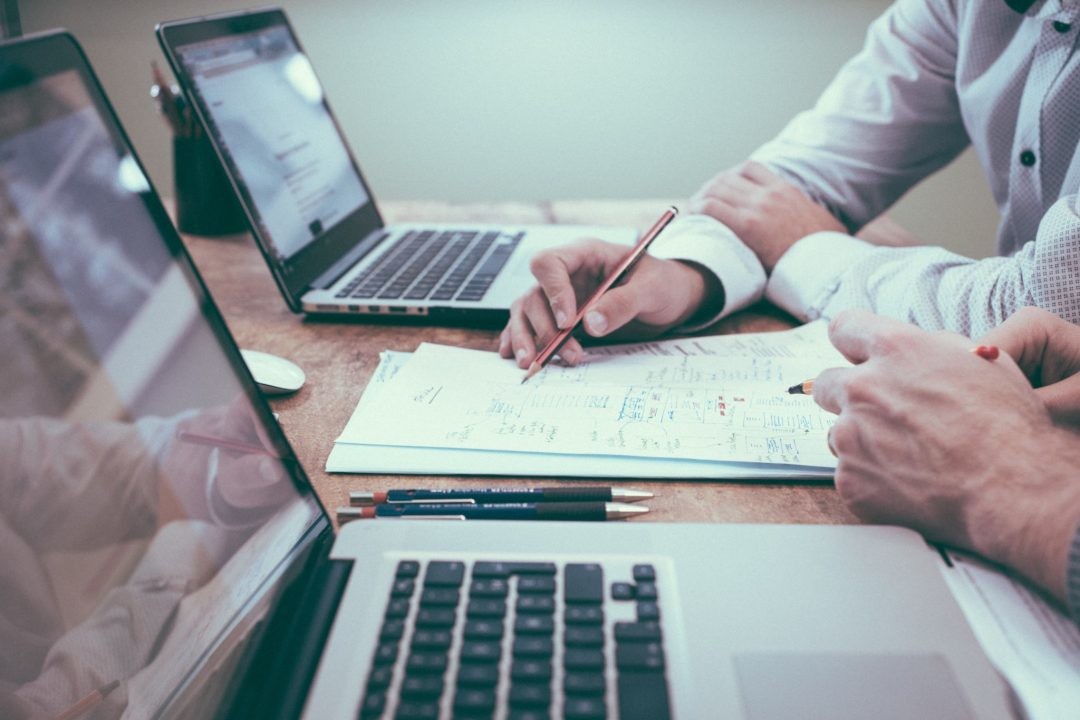 An accident can have major consequences for your company, but also for your income! It is especially important if you have no staff or if your company stops if you fail, it is important to consider taking out disability insurance.
Many people think that disability insurance is only relevant for dangerous professions. But as an entrepreneur you can also have an accident in traffic or be attacked by a dog. If you are injured as a result of the collision or dog bite (Dutch: hondenbeet) and you become incapacitated for work, disability insurance can help!
There are many types of disability insurance. Some make a one-off payment, but there are also insurance policies that pay out a fixed amount each month. In addition, it is possible to make the monthly payment dependent on the profit.
As an entrepreneur, it is really wise to take out disability insurance. Especially if you don't have staff who can handle your work!
Get everyone involved to safety
If there has been a car accident, it is first of all relevant to see whether the situation is safe for all those involved. If you are dealing with any injuries, it is important to call an ambulance as soon as possible.
It is therefore extremely important to ensure a safe situation as soon as possible. How you create a safe situation depends on the seriousness, the circumstances and the location of the traffic accident. Is the car not blocking the road? Then it's best to stay put. However, if you have an accident on the highway, it is wise to move the car (if possible) to a safe place. Think of a refuge, emergency lane, parking lot or gas station.
Is it necessary to move the car for safety reasons? Make sure you (if possible) first take pictures of the traffic situation and of the damage. Have you had a collision on the highway and are you waiting for help? Then put on a safety vest and place a warning triangle behind the car. Then stand on the right verge behind the guardrail. You do not need to call emergency services in case of minor damage. There are also a number of situations in which it is advisable to call the police.
Report damage to insurer
If you have recovered from the shock and the damage has been settled on the spot, inform your broker or car insurer about the car accident as soon as possible. They will further explain what the follow-up actions will be. These follow-up actions depend on the mutual liability division and the coverage of your car insurance. Are you insured through an intermediary? The person will then deal with the damage further. The intermediary will contact you about the decision of the insurance company and the consequences of the traffic accident.
If you have been involved in a car accident, you may be able to make a claim against the other party. Do you have damage (car damage, damage to objects, other types of material damage, personal injury, emotional damage, et cetera)? Then make sure that you report this to your car insurer as soon as possible after the traffic accident.
Damage and passenger insurance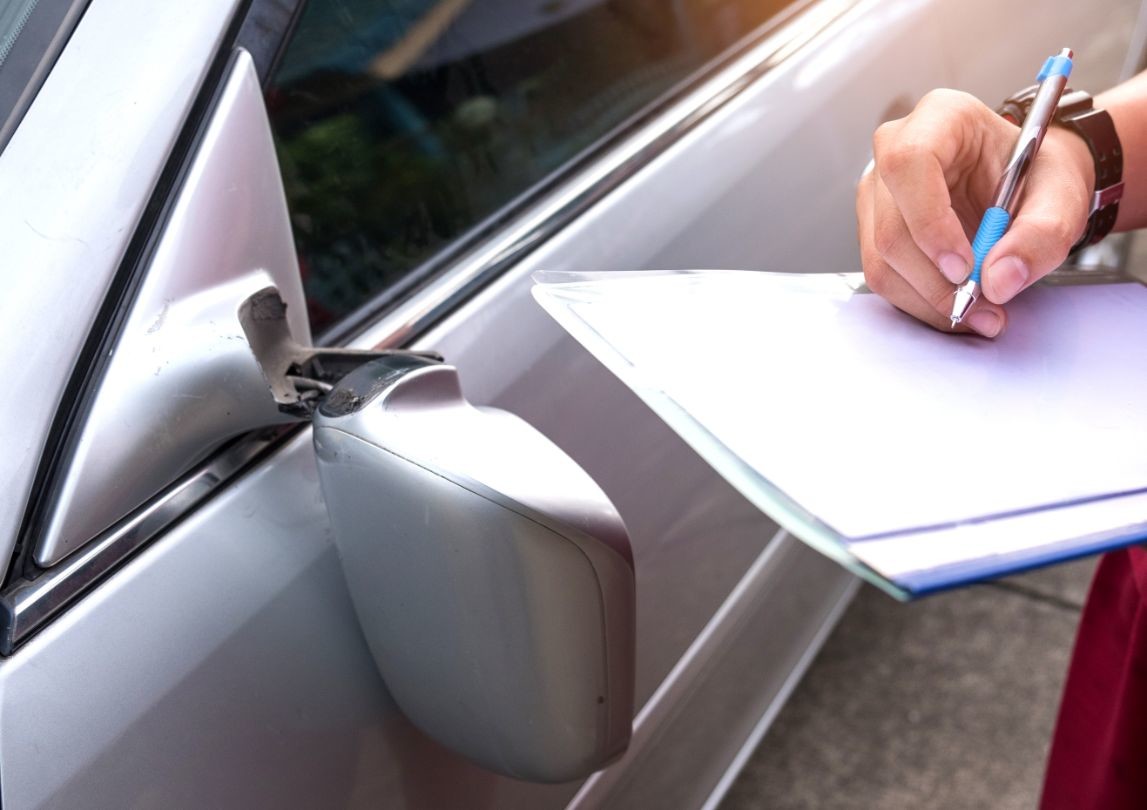 There are many traffic accidents every year. If you have been hit by a car or hit by a cyclist, you can often claim a personal injury compensation (Dutch: letselschade vergoeding) from the liable party (see below).
There are also many common traffic accidents. In addition, it is possible that you as a driver make a traffic error yourself. For example, because you do not give way and are involved in an accident as a result.
In the event of a unilateral traffic accident or a collision that you have caused yourself, there is no party to be held liable. In many cases, however, you are entitled to personal injury compensation in the event of a traffic accident with a damaged passenger insurance policy. In the event of a motorcycle accident, we speak of passenger damage insurance.
If you have taken out passenger damage insurance, your own insurance policy will pay you a personal injury compensation. All damage will be compensated, usually also your loss of income due to incapacity for work. Our tip is therefore to always take out damage insurance. Always compare all the conditions of the various insurance companies and check whether income loss is also reimbursed and up to what amount. This way you know for sure that you as an entrepreneur are entitled to compensation for personal injury in the event of occupational disability.
Recover personal injury from the liable party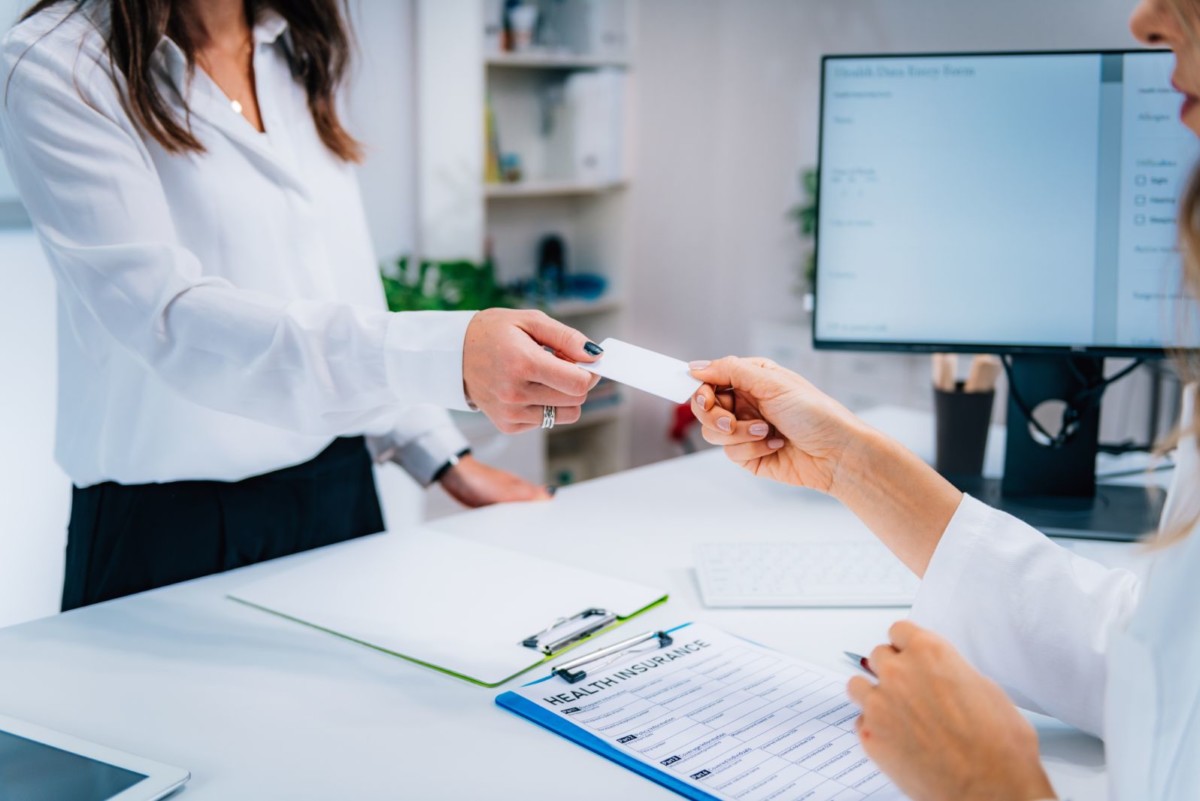 Were you hit by a car or was the dog bite caused by someone else's dog? Then this party must compensate for your personal injury. We would like to give you a tip to investigate whether you are also entitled to the legal assistance of a free personal injury lawyer. This is the case in a number of countries.
For example, if you were involved in an accident in the Netherlands, you are entitled to a free personal injury lawyer. In the event of an accident in Rotterdam, you can contact a personal injury lawyer in Rotterdam (in Dutch: letselschade advocaat Rotterdam).
Other countries where attorney fees are eligible for reimbursement include Germany and Austria.