As a medical professional attempting digital marketing, you might have relied on email marketing campaigns to nurture leads and extend care into your patients' inboxes. But perhaps you need help making more effective strategies.
This post shares five best practices in healthcare email marketing that can help you segment your list, personalize your content, and increase open rates.
5 Ideas to Maximize Medical Email Marketing Potential 
Of the hundreds of email marketing tactics, a few have been tried and tested so many times that they are now part of the best-practices list. When done right, they deliver the results you are looking for.
Begin with the strategies below. 
1. Start with a Clean List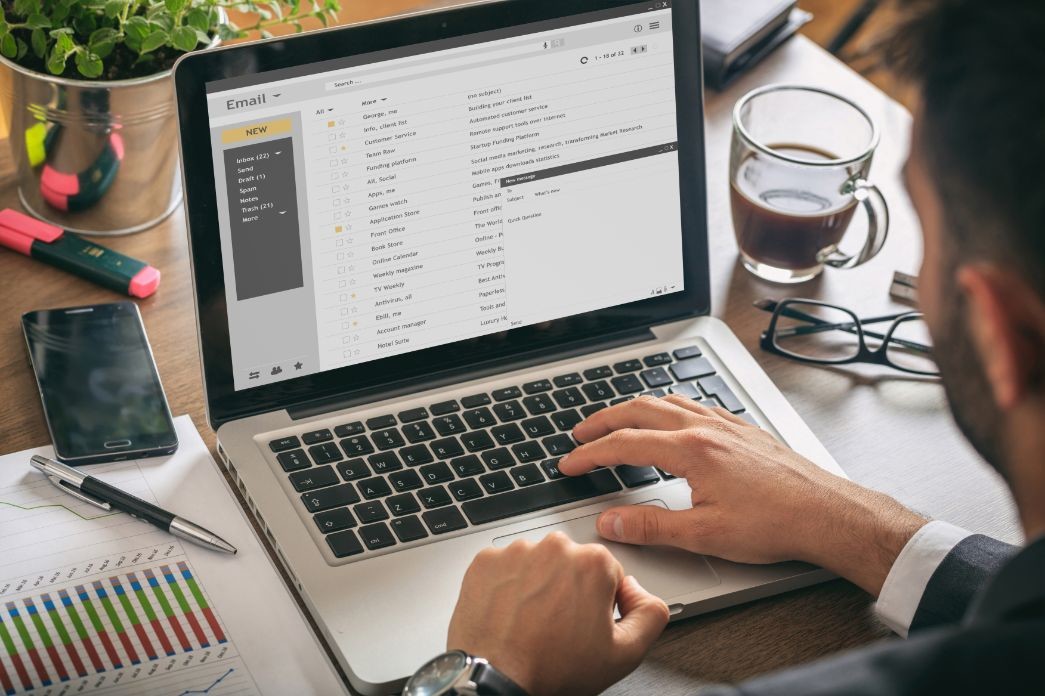 The first step to email marketing success is having a clean and updated contact list. You cannot send emails to inactive or dormant addresses. Neither should you send messages to people who have not permitted you to reach them.
You can declutter the mailing list in two ways:
Generate first-party data

Segment the list
Sometimes it is enticing to buy mailing lists because it probably covers half the work. But it has many disadvantages, from bad data to high bounce rates and delivery failures. It might even get you blacklisted.
Create your own list by putting yourself in the shoes of your leads: "What should I receive in exchange for private information, such as my email address and name?"
According to Digital Authority Partners (DAP), some options include the following:
Write a free e-book related to your niche. If you are a cardiologist, use materials about heart health. 

Create a series of helpful blog posts and package them as an e-course.

Make a video tutorial and offer it in exchange for an email address.
Complement your first-party data with segmentation. This way, you can deliver more personalized messages. In other words, you give your leads exactly what they want to see in your newsletters.
For example, segment your list by skin type and send targeted content if you are a dermatologist. You can further break down these leads into new, existing, or returning clients.
2. Personalize Your Content from Start to Finish
What makes you open an email? It is unquestionably whether the content speaks to you.
Your leads think the same way. They want emails that talk only to them from start to finish.
Here is how you do it:
In the subject line, address your leads by their first name or use a personalized message. For instance, "Thanks for being part of our community, Mary!"

In the email body, use a more conversational and friendly tone.

Use images that appeal to their senses and make them feel they are in good hands. These can include pictures of your facility, staff, and satisfied patients (as long as you have their consent).

Tell them the reason why you are sending the email. Did they subscribe to your course? Has someone referred them to you?

If you have started strong,

finish strong

. Be specific, straightforward, and clear with your closing. Usually, you end with a call to action (CTA) that matches the entire mail, such as "Book a consultation today," "Click the link to buy," or "use DISCOUNTCODE on your next purchase."
3. Automate the Workflow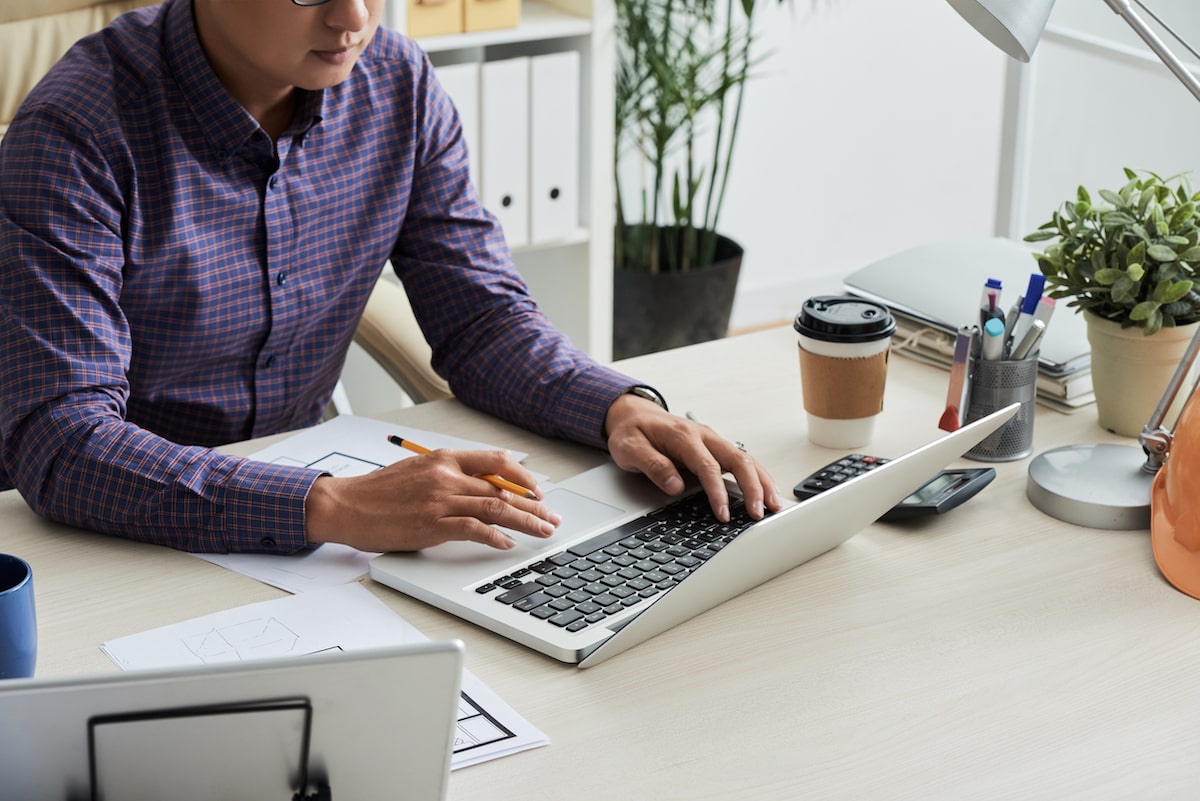 Imagine sending emails to hundreds of lists and then doing that consistently. That's not all. How do you even find the time to customize each mail for your extremely specific target audience?
Hard work is great, but efficiency is better, especially with healthcare email marketing. You can achieve the latter by automating your workflow.
What is workflow automation? It is the process of using technology to complete repetitive and menial tasks in your marketing strategy. You can use it for almost anything in your plan, from creating content to sending messages in batches and measuring results.
Here is how you set one up:
Use an email marketing platform.

Most have similar features, so your choice depends on your budget. These include ease, functionality, and customer service.

Create content in advance.

You can create a couple of months' worth of content before launching your workflow. In turn, you can focus on other important tasks when it is time to send your emails.

Schedule your messages.

You can automate your email sending by scheduling them days, weeks, or even months in advance.

Organize the workflow.

This is the heart of automation. Figure out the triggers and corresponding actions for your tasks. You can use "if this, then that" statements to help you. For instance, "If a person subscribes to my newsletter, then he will receive a welcome email."
4. Pay Attention to the Numbers
You can never nurture leads properly without knowing how you are doing. Take the time to analyze your data and measure your results. 
Here are some metrics you should look at:
Click-through rate (CTR).

This is the number of people who clicked on your CTA divided by the total number of recipients. It helps determine whether your CTA is effective.

Unsubscribe rate.

Many people unsubscribing to your email may mean your content does not match your leads or you are attracting the wrong audience. You might also be spending too many emails. Remember to ask your recipients to share their reason for leaving to get a better idea.

Bounce rate.

A high bounce rate indicates that your email list is outdated. Make sure to update it regularly.

Conversion rate.

This is the number of people who took your desired action, such as making a purchase or subscribing to your blog, divided by the total number of recipients. A high percentage does not immediately correlate to huge revenues. It simply means your messages are working.
Should you track open rates? Most are already divided about this because many factors lead to under- or overestimating the numbers. One example is Apple Mail Privacy Protection.
You can still consider open rates but correlate the results with the other metrics. Most of all, go beyond analytics. Interpret the data and use it to make smart marketing decisions.
5. Keep Your Emails Short and Concise
Brevity is your friend regarding email marketing. Your recipients do not have all day to understand what you are offering and why they need it.
But how do you make your emails short without compromising the message? Consider these ideas:
Stick to one subject per email.

This technique also helps you measure the results more effectively.

Make your email scannable.

Include white space, break texts with visuals, and

use bullet points

and subheadings.

Edit ruthlessly.

Do not be afraid to delete words, sentences, or even entire sections. The goal is to get your message across without boring or overwhelming your recipients.

Highlight specific messages.

For example, set CTAs in buttons with a specific color, such as red. Use bold and italics to emphasize key phrases or terms.
Summing Up
Healthcare email marketing works wonders, especially if you consider these five tips. All of these contribute to a pleasant, valuable experience for your recipients that encourages them to take action.
If you want to implement more ideas, working with a digital marketing company specializing in the healthcare industry is a great way to get started. It already understands the nuances and demands of your market, so you can focus on what you do best: helping people become well and healthy.