Last Updated on January 2, 2023
How do you make sure clients, suppliers, employees, and colleagues take you seriously when you are starting your fledgling career as an entrepreneur? The young, fresh entrepreneur is more common these days, especially in the tech or crypto sectors where the stereotypical spotty teenage kids or college dropouts are dressing up and hiring life coaches to enhance the impression they make on others in their industry. 

Below, we look at 6 tips to help you make an impression and show authority as a young entrepreneur!
Professional Branding.
Some of the things you need from the start are a branded website with a custom domain and a customized business email that  uses a business domain and not some Gmail or Yahoo address. 
Once you have your domain registered, you can create emails for yourself and your staff with the same domain. This gives you and your band a professional image while continuity in branding when communicating with your business contacts shows you are a serious entrepreneur. 
Professional Business Attire.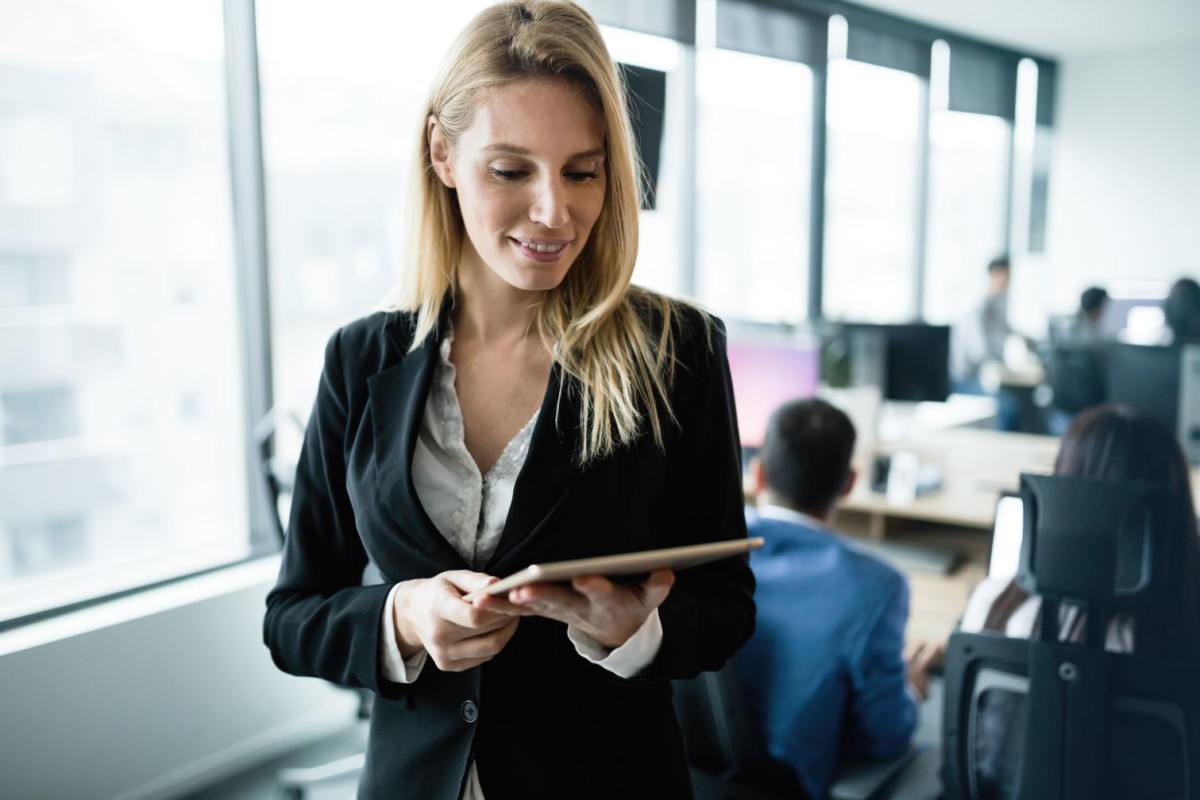 The business suit is a mainstay of anyone's business wardrobe. Some entrepreneurs may find suits too stuffy and restrictive, but they remain an important part of showing your business and professional credentials. 
For meetings with external parties, especially bankers, investors or clients, dust it off and put on a matching suit jacket and bottoms. Women can easily pair a suit with heels and a blouse or even a camisole, but men should always have a collared shirt with or without a tie. The gravitas a suit brings can make you look, and hopefully feel, more authoritative 
Streetwear or collarless t-shirts may give off an air of nonchalance. Unless you are in more relaxed industries like music, tech etc., stick to business attire. At a stretch, you can pair your jacket with jeans.
Additions to enhance your look can include a nice watch, stylish pen, Apple branded technology, and other classy brands and accessories that may denote your financial muscle and status. Perhaps a Swiss branded automatic watch and the go-to pen brand Mont Blanc. Do not wear too much jewelry like thumb rings or rings on more than 2 fingers and leave out the festival bands or piercings! 
Expand your Knowledge of Current Affairs.
This is often overlooked, but what you can opine or chat about in your small talk is as important as how well you know your business and product. The moments in the lift or dinner are just as important for convincing the counterparty of your ability. So, read up daily on what's going on in the business world. Try the Financial Times, or at least a digest of the main news in your industry. Know who the movers and shakers are in your industry, so whenever they are referenced you can speak coherently about them.
Not all economic and current affairs affect your business, of course, but they can affect macro or geopolitics which will indirectly affect your business. If you have no knowledge of such affairs/issues, you could be perceived as insular or ignorant to the macro environmental issues that could affect your business. 
Highly professional companies and business persons will feel that if you are not aware of certain external issues, you do not have a contingency plan in place thus you could be perceived as having a higher risk of failure.  
Professional LinkedIn Profile.
Make sure your online profiles, especially your LinkedIn profile, are updated and professional. If the counterparty wants to dig a little deeper about you, the first online resource they will consult is LinkedIn. LinkedIn is the directory for professional and business people, so it should portray a professional profile as a minimum, but getting recommendations and or skill endorsements will help to give you more credibility.
Request a recommendation from your old colleagues, bosses or just people you have worked with and still like you. Often a recommendation begets a recommendation, so you could initiate the favor by writing one for someone first and asking them to return the favor. Activity on LinkedIn is less important because you don't have to be an avid poster or be involved in lots of discussions, but be wary of what groups you join or like as that can be viewed in your public profile and may give the counterparty some insights into your interests and maybe political views. Steer clear of any extremist groups or ones that may detract from the professional image you are trying to build.
Eco-Friendly Digital Business Card.
Make an impression with a digital card, discard those traditional paper cards and order up an NFC enabled card that when tapped against a phone beams your name, title, contact details and other configurable information. Companies like Cardanti or Mobilo send you a plastic credit card sized card that can be personalized to send business details, social profiles, even videos or presentations. The premium Mobilo option is a stainless-steel card that can be laser cut and looks very sleek when you whip it out of your wallet.
In a contactless pandemic world, this is a great way to exchange contact details without physical contact. With app integration some of these companies can integrate contacts with your CRM like Salesforce so you or your sales teams can follow up on leads seamlessly.
Amex Corporate Card.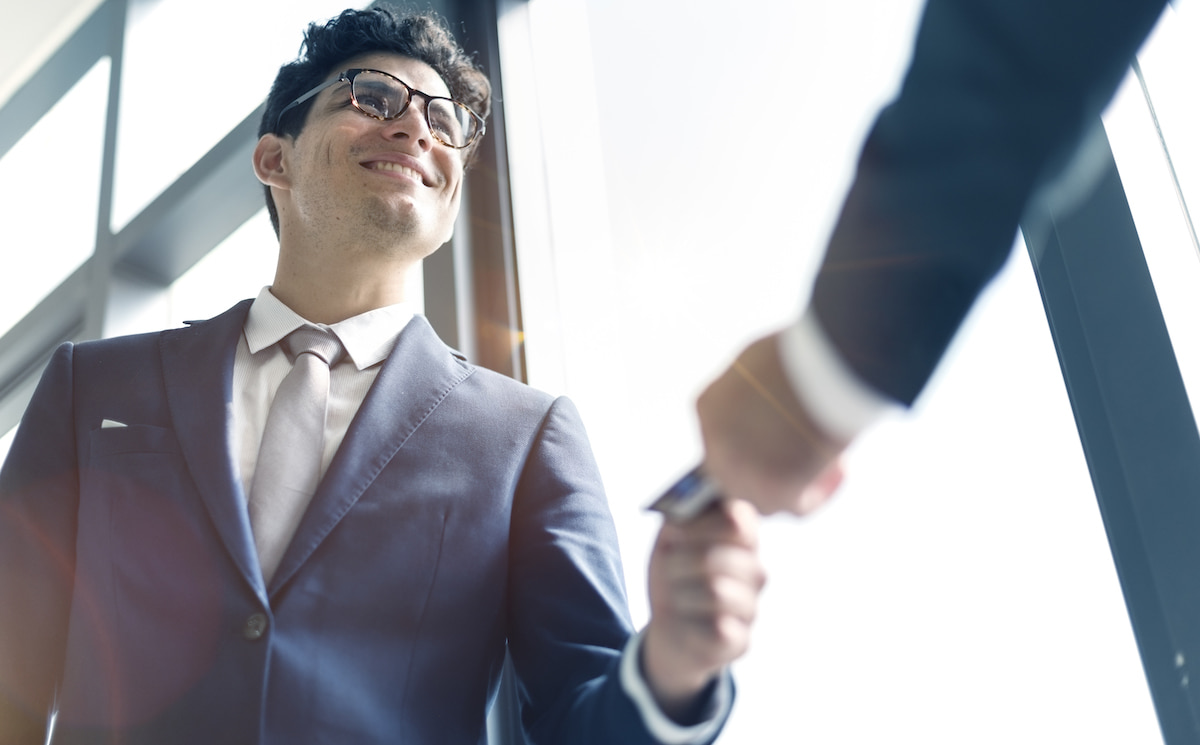 If you want another impressive showpiece you can keep in your wallet then a corporate American Express card is a must-have. Try to get the platinum or at least gold level to really convey prestige and status. They are not difficult to get as long as you meet revenue threshold levels and your credit history is less important because unlike credit cards these are charge cards and so they have to be settled at the end of each month so they rely less on credit limits and credit scoring.
The other advantage of them is the generous member points that get you Airmiles or redemption credit for things you may need for your business like that Mont Blanc pen or 1st class ticket for your next business trip.
Conclusion.
Your age or lack of experience in pressure business situations may be incongruent with your expertise and capability, so use some of the impression-building basics like dress, accessories, knowledge of your industry and authority. Often it is more about that mindset of feeling equal and capable that will give you an air of authority so confidence is also key to success. The appearance tips and LinkedIn profile will help support that confidence and also give you some substance to back it up too.