Last Updated on January 2, 2023
Today's college students rely heavily on their gadgets for everyday tasks. From waking up in the morning to scheduling classes. From communicating with friends to submitting assignments, it is nearly impossible to complete your college life without using a minimum of two devices.

That said, these must-have gadgets do not come cheap. Any issue with hardware can not only disrupt your routines but also break a hole in your pocket. The alternative is to be extra cautious and take proper care of your devices to make sure that they last at least till you graduate.
Here are some of the top maintenance tips you can employ for your gadgets.
Keep Away From Food and Beverages
While binge-watching your favorite show or sipping a coffee cup while frantically looking to get essay help from https://essayhub.com/, it is not rare for your gadgets to be the victim of some spill damage. Laptops and phones often end up unusable because of this. A spill could destroy the laptop keyboard, the touch screen, or even the internal components.
While it might not be possible to avoid food and drinks near the gadget altogether, make sure to keep them at a safe distance, at least. It would help if you also cleaned your laptop regularly to prevent issues.
Do Not Overcharge Batteries
Most of the devices today will stop charging once they reach a 100% battery level. But it depends on the device as well. If the auto-stop charging is not available for your device, overcharging could impede the battery's regenerative capabilities. In the long run, it would lead to a gradual decrease in the device's capacity to retain battery life.
It is only natural to leave devices for overnight charging after working on an assignment, but try not to do that.
Avoid Blocking the Vents
Laptops have fans to make sure that the entire thing doesn't overheat. But if you tend to place it on your lap or bed, the surface could block the vents and lead to heating issues. If you are using laptops in other places, it is recommended to get a laptop desk with built-in air vents so prevent any overheating damage.
Perform Regular Updates
Software updates are released for a reason. They often include security patches that address any bugs and come with improvement in the software versions. Even if there is no noticeable difference, do not overlook the importance of updates.
You can also install malware protection to reduce the chances of an attack on your device. The updates apply not only to laptops and mobile phones, but for printers, wireless headphones, and several other gadgets you often use.
Replace Worn-Out Parts
Yes, you might be on a student budget. But after scouring a tech blog for troubleshooting, if your gadget is still not working correctly, do not wait too long. This is especially important for your charger or other USB cables. You might be using cables from other devices that are not compatible. It could harm the battery life or even short circuit your device.
Clean Your Devices
It is always advisable to periodically clean out your devices. When cleaning your devices, make it a point not to spray any liquids directly onto the surfaces of the screen. Instead, use a microfiber cloth that will not scratch the surface. Not only the hardware and the surface but also to eliminate any temp files such as cache and residuals. This will optimize the performance as well.
Handling Water-Damage
Water damage is one of the common issues with both phones or laptops. If it happens, the first thing to do is to turn off your device to prevent short-circuiting. If the battery is removable, take it out and dry it off. Make sure to wipe the device and wait till the internal parts are completely dry.
You can accelerate it by putting the device in a dehydrating agent such as rice or desiccant. Wait for 24 to 48 hours to let it dry, and power your device back on to see whether it works.
Storage and Protection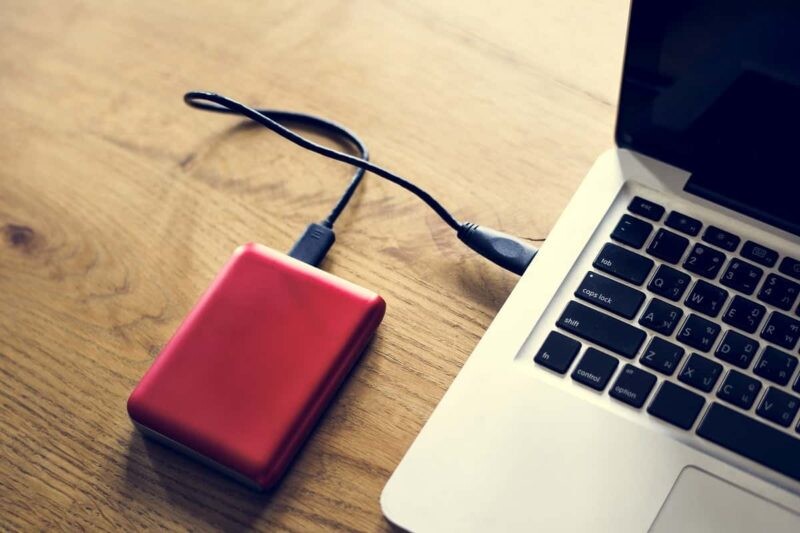 Gadgets go everywhere we go. Even though they might be designed to withstand shock or bumps, they still require additional layers of protection for internal components. Make sure always to keep your devices in their cases after use.
This is crucial for headphones, digital pens, and such. Do not hesitate to invest in a protective case and screen protectors for your laptop and phone. Also, keep gadgets away from extreme temperatures.
Most importantly, take care of your power cables. It is a tiny detail, yet one that could affect your gadgets directly, Keep them organized and wrap it loosely. As much as possible, try to use the power chord that comes with the device. These steps might seem simple, yet many of us fail to do it. Follow them effectively, and you will notice that it is possible to extend your devices' lives.