Last Updated on March 29, 2023
The original idea behind the creation of most social media websites was to offer platforms where friends, family members, or colleagues could hang out and connect with one another. Over time, however, social media websites have acquired new meanings.
Users are no longer signing into their profiles just to say hi to their remote friends and relatives but also to get informed and entertained.
There's also a cohort of social media users who leverage these platforms to find love. The sites provide numerous ways to engage with your love interest and uncover a lot about them before fixing an actual date.
However, employment creation is arguably the greatest blessing of social media platforms. Millions have used these sites to find employers or launch successful business ventures.
A site like YouTube not only lets you connect with potential employers and business associates. It also allows you to make money from monetized videos.
In this post, we discuss everything there is to know about monetizing a YouTube channel.
What Does The Term "Monetize" Mean Within The Context Of YouTube?
The broader definition of the word "monetize" is to attach a monetary value to an item.
On YouTube, monetization refers to the process whereby the platform allows its users to make money from the video clips that they upload. This happens through various avenues, such as affiliate marketing and ad integrations.
For instance, Coca-Cola may embed a short commercial onto a YouTube video uploaded for entertainment purposes. The uploader then earns revenue from the advertisements shown alongside the clip.
Another thing worth noting is that YouTubers with monetized videos or channels don't earn directly from the brands that they advertise. Instead, the commission is first paid to YouTube. YouTube then shares a portion of that revenue with the channel owner.
Also, YouTube has a special monetization program for creators known as the YouTube Partner program. Creators are generally encouraged to become verified YouTube Partner members before they can monetize their channel.
Reasons to Monetize Your YouTube Channel
i. Billions of Active Users
YouTube is the world's leading video-sharing platform and the network with the second-highest percentage of active users after Facebook. According to Statista, YouTube has 2.3 billion active users worldwide as of 2021 (1).
YouTube is also the second-most popular search engine after Google. It has since surpassed renowned giants like Microsoft Bing, Yahoo, and Ask.com.
These statistics mean that every uploaded content has the potential to reach billions of viewers.
ii. Immense Potential for Revenue Generation
YouTube registered an impressive $19.77 billion in advertising revenue in 2020 (2). A significant portion of this revenue was attributed to monetized content on the platform.
YouTube's immense potential for revenue generation is another reason many content creators on the platform are now monetizing their channels. Depending on the size of your following and your reputation on the platform, a single monetized video can earn you thousands of dollars in revenue.
iii. Popular With Thousands Of Companies
As of 2019, 62% of businesses used YouTube as their preferred channel for posting video content (3).
If these statistics are anything to go by, then opportunities are virtually limitless for YouTubers looking to make extra bucks on the side.
How Much Do YouTubers Make?
Various sources claim that YouTubers make anywhere between $0.01 and $0.05 per view with AdSense. But as you shall find, total YouTube earnings depend on a range of factors.
Examples include;
• Video length
• The number of views a video garners
• The number of clicks an ad generates
• Ad quality
• Adblockers
The most important thing to do is to build a solid reputation on the platform so you can garner more subscribers. While YouTube won't pay you merely for having a massive following, it's advisable to have more subscribers as these are the people most likely to view your posts.
It's also worth noting that even for monetized channels, you won't get paid before reaching a specified number of views or clicks.
Ways to Monetize Your YouTube Channel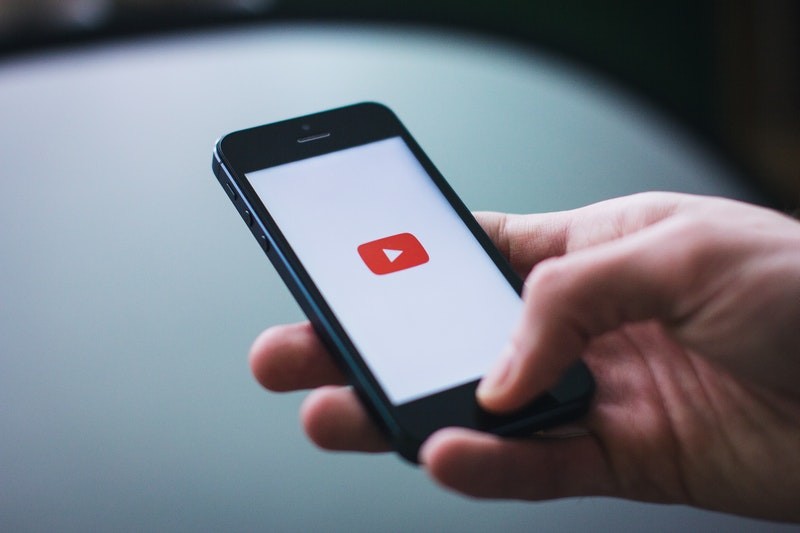 1. Become a YouTube Partner Program (YPP) Member
This is the first income stream every YouTuber should consider.
Why?
First, because it's straightforward.
And secondly, YouTube will occasionally be placing ads on your videos, whether monetized or not. So, it makes perfect sense to capitalize on those ads.
However, joining the YouTube Partner Program isn't easy. For starters, you should check whether the program is available in your country (4).
Then, ensure you meet the following requirements;
• Must have met the minimum threshold of 4,000 hours of view time in a year
• Must have at least 1,000 subscribers on your channel
• Must agree with YouTube's rules and guidelines for content publication
Once you're sure you fulfill the above requirements, begin by verifying your YouTube account.
The procedure is as follows;
i. Open your YouTube channel's home page.
ii. Click on "Manage Videos."
iii. Select Settings /Channel/ Feature eligibility on the left side of the menu.
iv. Select "Verify Phone Number" and then "Text me the verification code."
v. Click on the code to verify your account.
Next, submit a formal application for YPP membership by following the procedure below;
i. Log into your YouTube account.
ii. Click on your profile/YouTube Studio.
iii. Select "Monetization" in the left menu.
iv. If you already meet the requirements, click "Start" on the "Review Partner Program terms" card. If note, click "Notify me when I'm eligible."
NB: Either way, YouTube will still review your channel against various aspects to ensure it qualifies for YPP membership. Some of those aspects include the theme, most recent videos, most viewed videos, total watch time, and video metadata.
The next step towards joining the YouTube Partner Program is setting up and linking an AdSense account.
Lastly, you'll need to turn on ads for videos.
All you need to do is;
i. Log into your YouTube account
ii. Head to YouTube Studio
iii. Pick the video you wish to run an ad for
iv. Go to the menu on the left and choose your preferred monetization option
v. Choose the ad type you wish to run
vi. Click "Save."
Common ad types you can run on YouTube include;
• Display Ads – Ads that appear on the right of a video and are only visible on desktops.
• Overlay Ads – Ads that appear on the lower 20% portion of a video.
• Skippable Ads – Ads that appear before, in between, or after videos and can be skipped after five seconds.
• Non-skippable Ads – YouTube ads that viewers cannot skip.
• Bumper Ads – Non-skippable ads, typically 6 seconds long, that appear before a video.
• Sponsored Ads – Clickable ads that typically appear on the top right corner of a YouTube video.
2. Master YouTube SEO
YouTube is the second-most popular search engine. Therefore, mastering the website's search engine optimization (SEO) algorithms can make a huge difference in helping you generate viral content and ramp up your following on the platform.
Fortunately, you don't need to hire an SEO specialist for this. All you need to do is conduct keyword analysis by brainstorming high-value keywords related to the niche you're vlogging on. You can then embed those keywords onto your video posts and review their performance on your channel's "Traffic Source: YouTube Scan" report.
This report will give insights into;
• The amount of comments generated by a video based on your selected keywords
• The number of subscribers garnered
• Click-through rate
• A video's overall approval rating, which is usually represented by the ratio of Thumbs up to Thumbs down
NOTE: Mastering YouTube SEO doesn't translate into direct revenues from the platform. However, it can increase your fan base and reputation on the website, ultimately increasing the chances of your account being approved for the YPP.
3. Offer Video Editing Services
Not everyone posting on YouTube is a professional vlogger. Indeed, it's not unusual to find a top-earning YouTuber struggling to put their videos together.
Armed with video editing skills, you can join a YouTube gang as a video editor and share in the group's net revenues. You can also apply for the position of video editor for brands debuting their YouTube channels.
However, note that video editing is a continuous learning process. So, keep practicing by creating video sketches for your channel. Also, be open to new industry trends and innovations, particularly those that apply to YouTube's video creation processes.
4. Join an Affiliate Program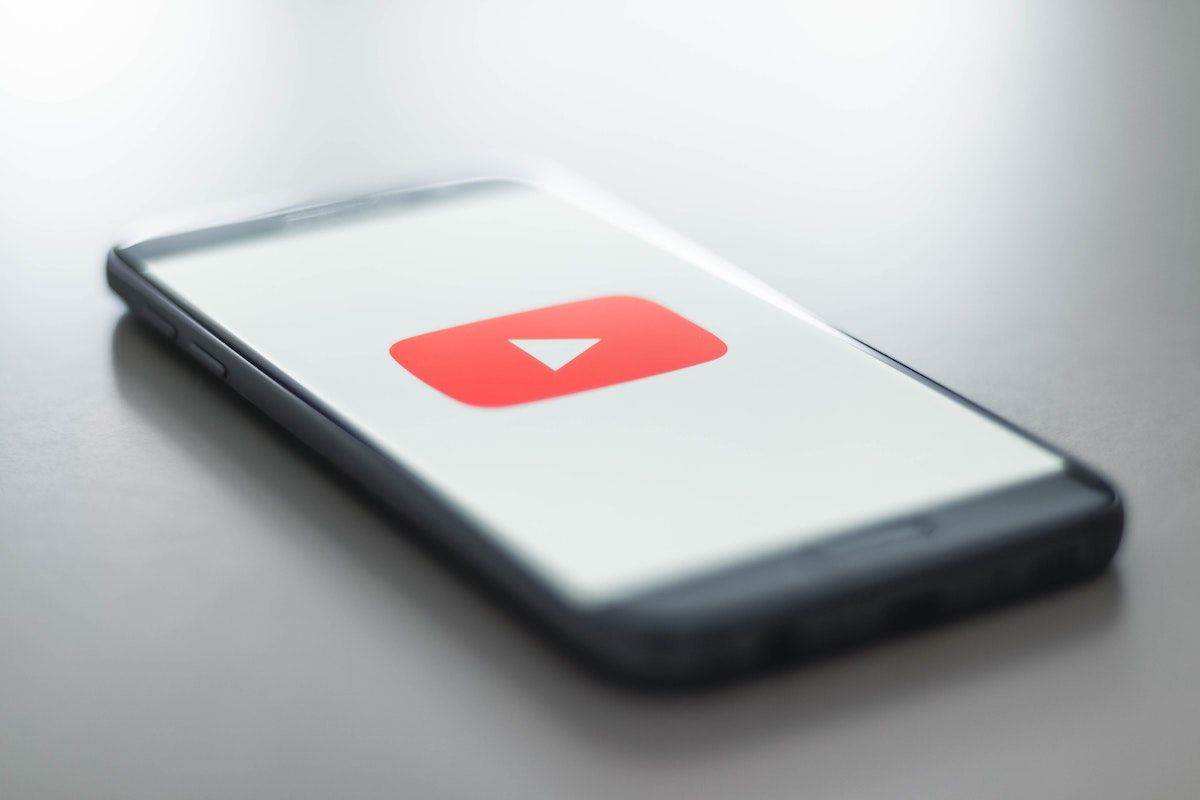 There's no shortage of established companies looking for affiliate marketers to share revenues with. You can capitalize on these opportunities to maximize your earnings on YouTube.
As an affiliate marketer, your primary role is reviewing and recommending a brand or its products on behalf of your audience. You then incorporate an affiliate link that your followers can click to take action, such as to read more about a product or check a company's e-commerce store.
There are certain key points to keep in mind though.
First, be transparent to your followers by disclosing your affiliate relationships. Also, choose an affiliate program that offers recurring commissions. And lastly, experts recommend engaging with brands via legitimate affiliate programs, such as ShareaSale and Commission Junction.
5. Become an Amazon Influencer
You can take your YouTube affiliate marketing a notch higher by joining Amazon's influencer program (5). This program by the world's largest online retail outlet allows social media influencers on Facebook, Twitter, and YouTube to earn money by recommending the company.
As you might expect, the approval process isn't easy. But once approved, you can create a free Amazon page containing products you recommend, then share the personalized links on your YouTube channel.
You earn when a YouTube user clicks on the link or buys the recommended prices.
6. Partner With a Brand
If you're averse to the idea of becoming an Amazon influencer, you can partner with numerous other brands to create monetized videos on YouTube. This can prove to be a more lucrative option, considering that up to 80% of digital marketers prefer influencer marketing (6).
To excel in influencer marketing, experts recommend choosing a brand that complements your channel.
For instance, it's easy to endorse and promote Airbnb if your YouTube channel deals in travel and tourism. That way, you can integrate clickable links seamlessly without coming across as too salesy.
7. Sell Your Own Merchandise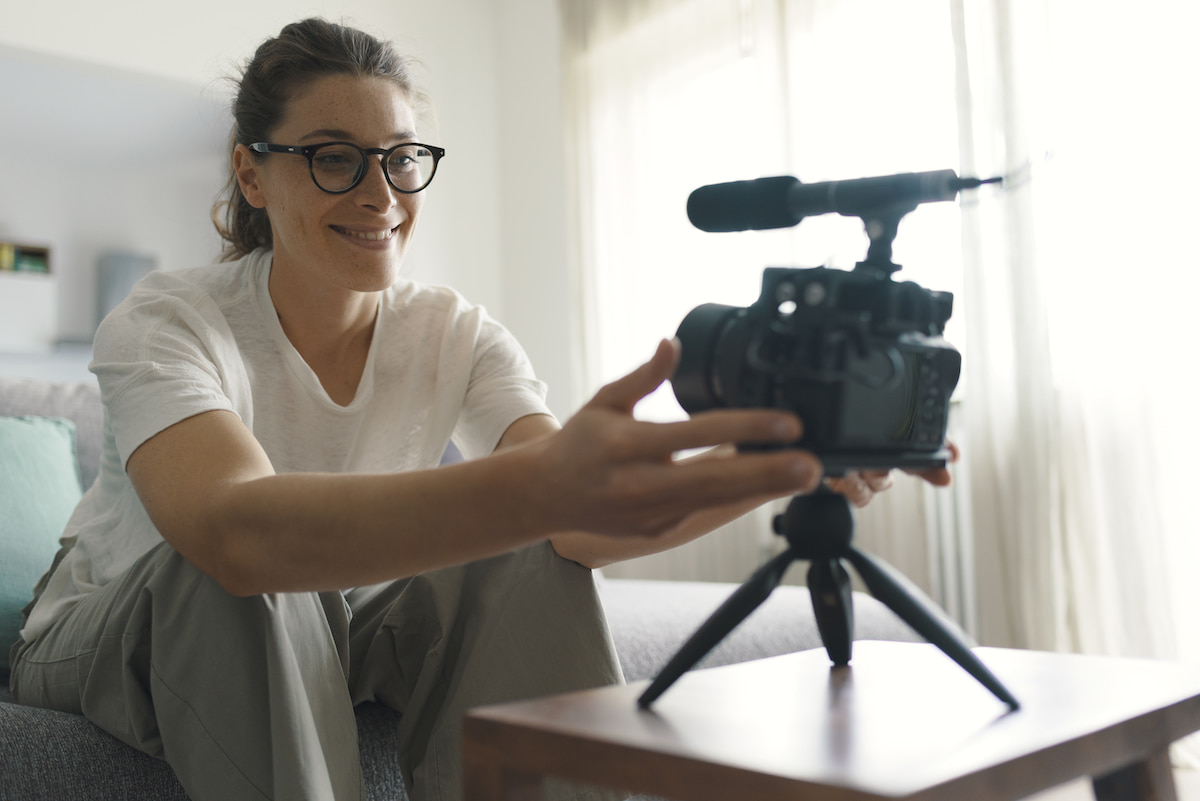 You don't necessarily have to partner with third-party brands to earn revenues on YouTube. Not when you can offer your own products for sale.
If you were already an entrepreneur before joining YouTube, you can leverage your channel to promote your merchandise to your followers.
However, note that your YouTube channel is merely a platform for promoting your products and services. You'll need a separate e-commerce website to handle the actual purchases, as well as inventory, shipping, and returns.
8. Benefit from YouTube's Community Sponsors
If you spend a substantial amount of time on YouTube, you must have seen certain channels with "Sponsor" buttons underneath them. The service was initially introduced on some gaming channels. However, it's now accessible to non-gaming channels.
Basically, the "Sponsor" button allows your fans to subscribe to your channel, thereby becoming channel members. They can then become eligible for purchasing emojis and public badges, as well as accessing special benefits like sponsor-only content. YouTube creators can receive up to 70% of the total revenues generated from channel members.
To activate the "Sponsor" option, log into your YouTube account and head over to Channel > Status and Features > Sponsorships.
9. Sell Online Courses
This YouTube channel monetization technique is relevant if you regularly post educative or informative videos. There are numerous skills you can teach through an online course for a fee.
The conventional wisdom is to create a course around topics you're most knowledgeable or passionate about. But if you're skilled in research and open to learning, you can create a course on just about any topic.
Popular niches include;
• Personal Finance and Wealth Creation
• Sales and Marketing
• Self-improvement and Self-help Tips
• Real Estate
• Filing Tax Returns
• Coding and Programming
10. Crowdfund
Crowdfunding is an ingenious way to connect with your YouTube followers and generate income from those endeavors. It's all about asking your fans to make one-time donations towards helping you create new videos, web series, or even apps and movies. The donations are typically made by clicking on a 'donation button.'
Obviously, you'll need to have created compelling content in the past to convince your fans to crowdfund for your next projects. It's also important to be transparent about the funding options.
Most importantly, be sure to choose a YouTube-approved crowdfunding website (7).
Final Word
A non-monetized YouTube channel with thousands of followers is a potential goldmine. While it's fulfilling to know that you can inform and entertain your followers, it's also reassuring to note that you can mint millions of dollars from your YouTube video uploads.
We hope you can implement the above-mentioned YouTube channel monetization techniques. If executed correctly, it'll only be a matter of time before you start raking in millions in YouTube revenue.
Reference Links:
1. https://www.statista.com/statistics/272014/global-social-networks-ranked-by-number-of-users/
2. https://www.statista.com/statistics/289658/youtube-global-net-advertising-revenues/#:~:text=Global%20YouTube%20advertising%20revenues%202017%2D2020&text=In%202020%2C%20YouTube's%20global%20advertising,in%20the%20preceding%20fiscal%20period/
3. https://buffer.com/state-of-social-2019/
4. https://support.google.com/youtube/answer/7101720/
5. https://affiliate-program.amazon.com/influencers/home/
6. https://mediakix.com/influencer-marketing-resources/influencer-marketing-industry-statistics-survey-benchmarks/
7. https://support.google.com/youtube/answer/6083754#fundraising_links/