Last Updated on April 1, 2023
Photography is a great hobby and a serious business for those who want to make money out of it. Photography is a skill. And like all other skills, it is developed and improved through practice.
Once you've mastered this skill, you can easily build your online portfolio. When people start paying attention to your work, you'll make money without struggling.
High-quality images are always in demand regardless of the class you choose to major on. In our time and age, this is the best time to become a professional photographer.
The rapid advancement of technology has made it easier for you to preserve memories, communicate with others and sell your products. But how much should you price your photos?
To succeed as a photographer, you need to understand how to price your photos based on the market value, time and effort. You don't need to complicate things to support your remarkable career.
The most important thing that you should focus on when pricing your photos is covering your expenses. As your business grows, you can adjust your rates gradually to make loads of cash.
With this guide, you are going to learn about the best method to use to break down your cost-plus pricing model. A cost-plus pricing model helps you discover how much you should price your photos for you to cover your expenses and make some money.
Understanding cost-plus pricing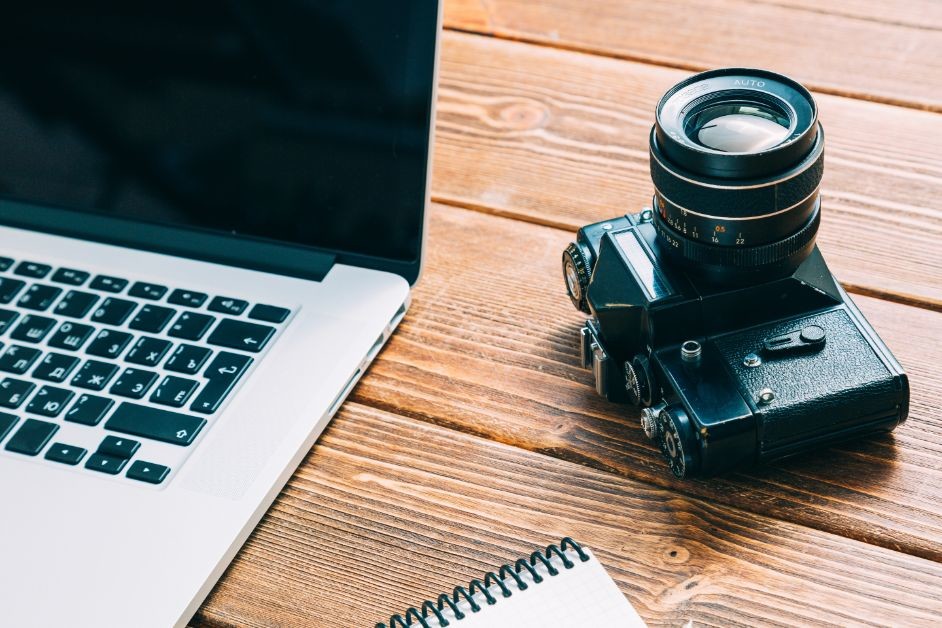 You should always be pricing your photography to cover your production, overhead and shipping costs. Plus, you'll need to make a profit to support yourself and your business.
Using the cost-plus pricing calculation, you can easily calculate your final sale price:
Cost of materials + Overhead costs + Labor = Total Cost
Total Cost + Profit = Final Sale Price
We have broken down the pricing calculation into two to make it easier for you to discover your total costs or expenses before adding your profit.
If you have no idea how much you are spending to produce your photos, it will be difficult to know if your business is gaining or losing in the long run. Now, let's discuss these costs in detail.
Cost of Materials
As a photographer, you incur direct costs to produce your product. If you have been hired by a client to create photo books, you need to include all the hard costs incurred.
Also, always include the packaging and transport costs. Your business should never pay for the cost of materials. Remember, you are running a business; not a charity organization.
If you are dealing with digital files, you have to monitor your expenses on cloud storage, hard drives, and gallery hosting. You still have items to bill even if your client needs digital space.
Since you are an expert in this field, you have great ideas that will reduce the cost of materials. Most clients love working with a professional who will help them reduce the cost of materials. In fact, this will strengthen your relationship and lead to more referrals.
According to the best dissertation service, reducing the cost of materials is one of the best ways to adjust your pricing and make a profit. If you source materials from a specific retailer, you can consider forming a partnership. You can help them promote their products and get discounts in return.
Buying materials in bulk is another great way to reduce your cost of materials. However, you need to be sure that you'll use these materials in the future. The last thing you want is to stack your premises with materials with no one to sell to.
Cost of labor
When building a creative career such as photography, you may find yourself undermining your cost of labor. Simply because you enjoy photography doesn't mean it's not work. The time and labor that you invest to create those amazing pictures need to be reflected in your cost pricing calculation.
For every piece of work, you'll need to know how much time you spent to produce it. And most importantly, be realistic. Don't count that long coffee or lunch break.
But you can always count the time you spent in the studio or taking photoshoots. When you are working, you should be fully compensated for your time and energy. Not a dollar less or more.
Count the time you need to set up equipment for the shoot and other post-production activities such as editing and traveling to meet with your clients. You should always ask yourself how much is your time worth.
How you price your photography will be a clear indication of that. The more experienced you are, the more you can increase your labor costs. At the end of the day, you are worth what your client is willing to pay for your time. The quality of your work will determine how much your clients will pay for your time.
Bonus tip:
As a freelance photographer, it always feels great to get lots of invitations from different clients. However, be on the lookout for clients who want to use your time and pay less.
The Pareto principle states that 20% of your clients will account for 80% of your profits. Therefore, focus on the 20% rather the 80%. It's better to have a few big jobs than several small ones. Plus, you'll save yourself from burnout.
Overhead Costs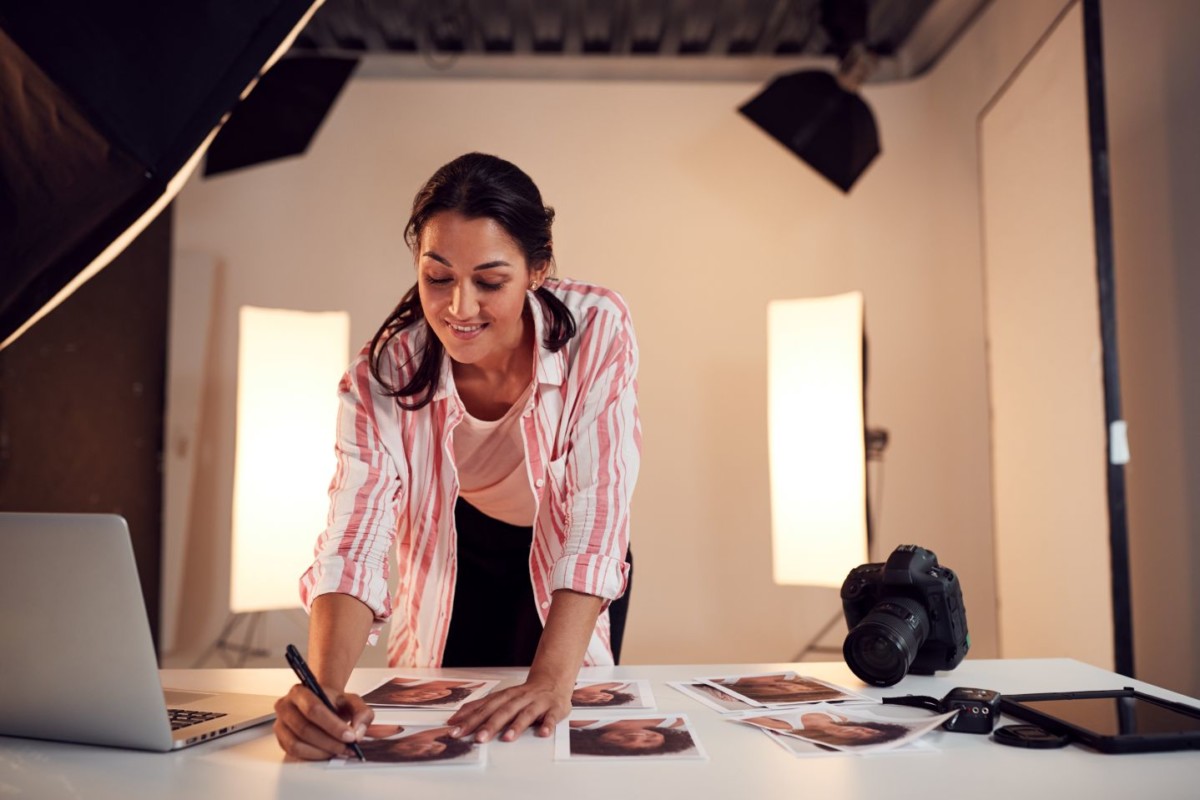 Overhead costs are scary for any photographer who wants to make money out of his craft. To impress your clients, you'll need several pieces of equipment. As the saying goes, you always get what you invest.
Buy cheap equipment and you end up with a cheap product and vice versa. You cannot cut such costs.
After purchasing equipment, you'll need to service and maintain them regularly. For instance, purchasing camera lenses are all included in your overhead costs. Not to forget the wear and tear since you'll have to replace your camera after some time.
Advertising is also an overhead cost and that you cannot bury under the sand. Depending on the photography business you choose to major on, you'll need money to produce business cards and create digital ads. All these costs can increase the growth rate of your business. However, you need to ensure that you are getting a return on investment.
You should find out how many clients and how much money your advertising cost has managed to generate. If it's working well, you can invest some more money in advertising.
Covering your overhead costs is manageable. All you need to do is add up your annual expenses and divide it by the number of jobs you'll work on during the year. Next, add that percentage to the overall costs of a specific job.
Bonus Tip:
As a beginner, you should come up with effective ways to lower your overhead costs so that you can offer affordable prices to your clients. It's always good to stick to the basics and do a remarkable job.
A few points on expenses
There are two types of expenses namely fixed and variable.
Fixed expenses include equipment, communication, photography, and marketing costs to name a few. You should include your profits when calculating your fixed costs. Remember, your goal as a business photographer is to make a profit; not just covering expenses.
Variable expenses are expenses that vary depending on the resources used. For instance, if you are a wedding photographer, you'll need to spend on travel, accommodation, gear and an assistant. If you are a fashion photographer, you'll need to spend on make-up, casting, lighting studio and retouching regularly.
Pricing your photography is easy once you understand and monitor your costs. You'll easily discover how much you need to charge to cover your costs and make a profit. If you are not covering your costs and making a profit, then you are falling behind every day.
Your final price
Now that you clearly understand your material, labor, and overhead costs, it should be easy to know how much you are going to spend on your next photoshoot. When you add your profit to the costs, you'll discover your retail price.
Since the pricing will vary depending on the jobs you get, you have to be flexible and adaptable especially as a beginner. Your photography's worth will be determined by the quality of your finished product and the value of the product in the market.
Therefore, keep developing and improving your skills by reading books, attending seminars and conferences, networking with other successful photographers and most importantly, practice what you learn regularly.
Bonus Tip:
After completing your projects successfully, remember to update your online portfolio to show your clients that you are active and dedicated to your work.