Last Updated on January 2, 2023
Starting a small business is extremely rewarding. Not only will you get to work in an area you're passionate about and set your own hours, but you'll also have an opportunity to build long-term wealth. Unfortunately, your establishment and the revenue you generate are both vulnerable; robbers, burglars, and cyber criminals all prey on small businesses because of their relatively high value and relatively low security.

Fortunately for you, most criminals are opportunistic, and even basic security measures are enough to deter them. Below, we'll look at both physical and digital forms of protection that can greatly improve your business's security.
How to Physically Protect Your Small Business
Let's start with some of the physical security measures you can use to keep your business protected:
Invest in a better security system.
If you run a physical business, you should have some kind of security system in place. These systems range from basic to complex, offering alarms that trigger upon forced entry, sensors that detect activity during off-hours, and cameras to record activity. Invest in the best system you can afford for the most robust protection.
Buy a firearm.
Next, consider buying a firearm and keeping it behind the counter, especially if robbery is a potential issue. There are many types of firearms to consider, each with advantages and disadvantages for business owners. Do your research and choose the firearm that best suits your needs; you'll also want to train your employees on how to use this firearm safely.
Get the right safe.
For temporary storage of cash and valuables, it's ideal to invest in a safe for your business. The safe should be resistant to physical forms of damage like fire and flooding, as well as capable of repelling most forms of common attacks.
Train your employees on best practices.
You'll also want to train your employees on best practices, even if those habits are simple. Basic measures like always being aware of your surroundings, locking the doors when you leave, and properly arming the security system can all greatly improve your overall security.
Purchase comprehensive insurance.
Even the best security plans can fail. When they do, you'll wish you had a comprehensive insurance policy in place. Property insurance will likely cover damages and losses associated with common types of attacks, but you may also need separate policies for flooding, fires, and other forms of environmental damage. It's also important to have a liability insurance policy to protect you from legal issues that may arise.
How to Digitally Protect Your Small Business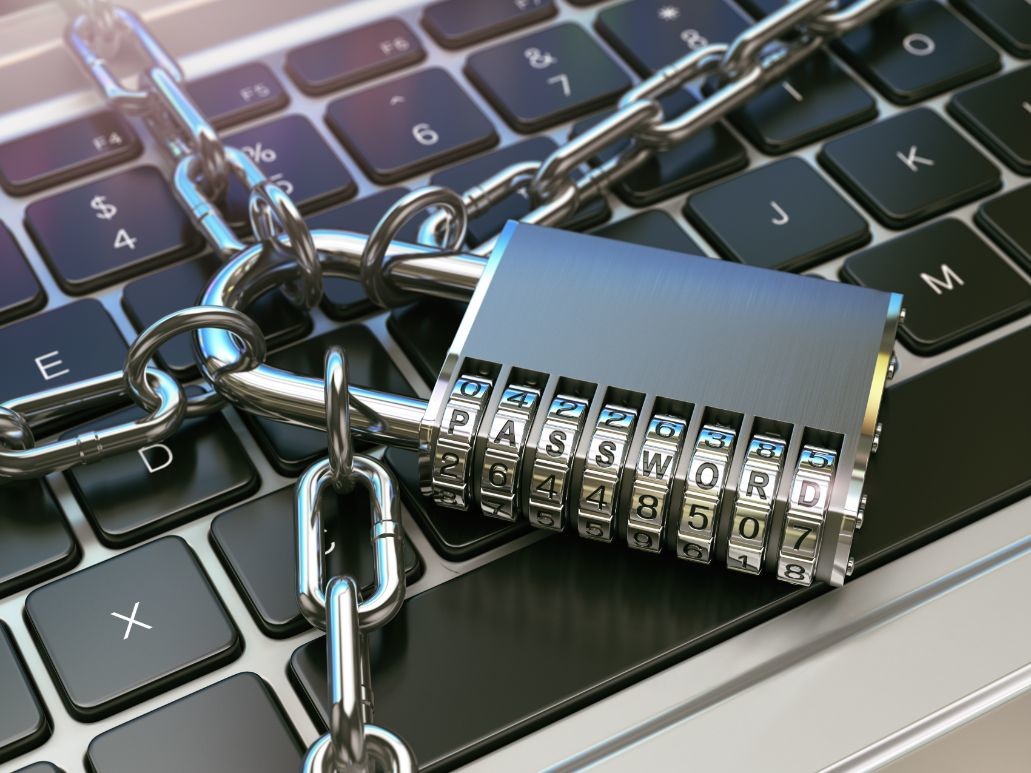 There are also some important strategies you can use to digital protect your business.
Secure your Wi-Fi network.
One of the easiest steps you can take is securing your Wi-Fi network with encryption and a sufficiently strong password. Once a cybercriminal gains access to your network, they may be able to get access to all the information you exchange on that network. Encryption won't guarantee that this won't happen, but it will serve as a powerful first line of defense.
Choose the right providers.
Chances are, your small business is going to rely on a wide range of different service providers, including apps for messaging, product management, financial management, and payment processing. Make sure you vet your options carefully; you should only be working with well-established, reputable companies, and you should understand which measures they take to protect your data and your accounts.
Choose strong passwords.
This is an easy step to take, but it's one that many small business owners neglect: choose stronger passwords. Even amateur cybercriminals can gain access to your data if they're able to guess your password because it's common or predictable. Set passwords with a diverse mix of uppercase letters, lowercase letters, numbers, and special symbols, and increase the length as much as you can.
Back up your data.
While most attacks can be prevented, there's always a chance that a novel attack vector jeopardizes your data. Accordingly, it's important to proactively back up your data on an ongoing basis. This way, if you're ever the victim of an attack that compromises your system, you can restore it to a previous version.
Have an emergency response plan.
Again, there's no way to prevent every type of attack. However, you can prepare to respond to a potential attack with a comprehensive response plan. Set up alerts to inform you of suspicious traffic or breached barriers, and designate authorities to step in and take action when an attack occurs.
These 10 steps won't be enough to protect you from every conceivable attack, but they should easily ward off the most opportunistic thieves. They're also relatively inexpensive and easy to implement, so there's no excuse to leave your business unprotected.