Last Updated on April 3, 2023
There is no doubt that data security is of the utmost importance for businesses of any size or in any industry. Protecting customer and employee data from cyberattacks is critical, but it's not the only consideration. Ensuring that sensitive information isn't inadvertently made public can also be a challenge.
Data security solutions are necessary to protect sensitive information. For example, personal data or financial records. Many different types of data can be sensitive, including credit card numbers, social security numbers, and passwords. Data security solutions can include encryption software, firewalls, password management programs or tokenization. While you may deal with some of these cases on your own, for example, managing your own passwords, others require competent assistance such as a token service provider in tokenization.
This article contains the most effective ways and some useful tips on how to shelter your information.
1. Classify your data
Data discovery is the process of extracting knowledge from data by using various techniques. Classification is the process of assigning a label to items in a data set so that they can be more easily understood and managed. There are many ways to classify data, but some popular methods include clustering, feature extraction, and machine learning algorithms. Data discovery as well as data classification can help us understand our data and make better decisions based on it.
By classifying your data, you will among other matters understand what specific and unique requirements you should meet to protect it—for instance, PCI DSS data, GDPR data or IP.
2. Firewall
The best way to secure your confidential data and put your computer away from attacks for safekeeping is to use a firewall. It is a software system that helps protect your computer by blocking unauthorized access to websites, ports, and other parts of the computer. Depending on your organization type, you should choose the most suitable firewall system, as there are many factors to take into account such as traffic, hardware or software system.
3. Plan B
Even if you are 100% certain that your data is reliably protected, you have to protect yourself from a force majeure such as server breakdown, accidental deletion or damage of data and cyberattacks. Backup and recovery of data is an important part of any business. Whether you're a small startup or a well-established company, ensuring that your data is always backed up is essential.
4. Antivirus
An Antivirus system is designed to protect users' computers from so-called viruses. Not only are they dangerous, but more and more harmful software is emerging.
What is a virus?  Viruses are small pieces of code that can damage a computer and "pilfer" personal information. To prevent this from happening, installed software examines files for viruses and then removes them if any virus is found. A big advantage is that good antivirus software can detect and block malware before it can do any damage. Additionally, antivirus software helps keep your computer clean and protected from spyware and other backdoor programs.
5. One step ahead
In order to preserve your business and personal data, intrusion detection and prevention systems (IDS/IPS) are becoming more and more common. An IDS/IPS system tracks network traffic for signs of suspicious or unauthorized activity. If it detects a potential threat, the system can take various actions, such as sending an email warning or activating security measures on the targeted device. IDS/IPS systems have several advantages over traditional firewalls. For example, they can be set up to monitor all traffic, not just specific ports or protocols.
6. Security Information and Event Management
Security information and event management (SIEM) is a critical function in organizations of all sizes that need to manage the flow of security-related information. SIEM can identify and respond to threats as they happen, help secure systems, protect users, and optimize performance.
7. Data Loss Prevention
Data Loss Prevention (DLP) is a proactive security measure to help protect data from unlicensed access and destruction. DLP uses a variety of technologies and techniques to track, detect, and prevent the accidental or intentional release of data that could be harmful or embarrassing.
8. Cloud Security Solutions
Cloud computing has become very popular in recent years. It allows individual users as well as businesses and corporations to access information through the Internet. However, this technology also raises concerns about data privacy and security. There are a set of ways to secure and protect the information in cloud computing. One way is to use a virtual private network (VPN) to create an encrypted link between your computer and the cloud server. Thereby, other users won`t have access to your data. However, if you're looking for stronger and more advanced security solutions, your organization might need to consider alternatives to VPNs. Some of these alternatives include identity and access management platforms, privileged access management, third-party security platforms, and zero trust network access. Another option is to use encryption software on a personal computer as well as on the cloud server.
9. Access Control to Data
Data access is a very important security concern for every organization, as it is understood that effective access control measures are required to protect data within "the walls" of the organization. Data access can be controlled by using a variety of methods, such as user authentication, role-based administration, and segregation of duties.
10. Data Encryption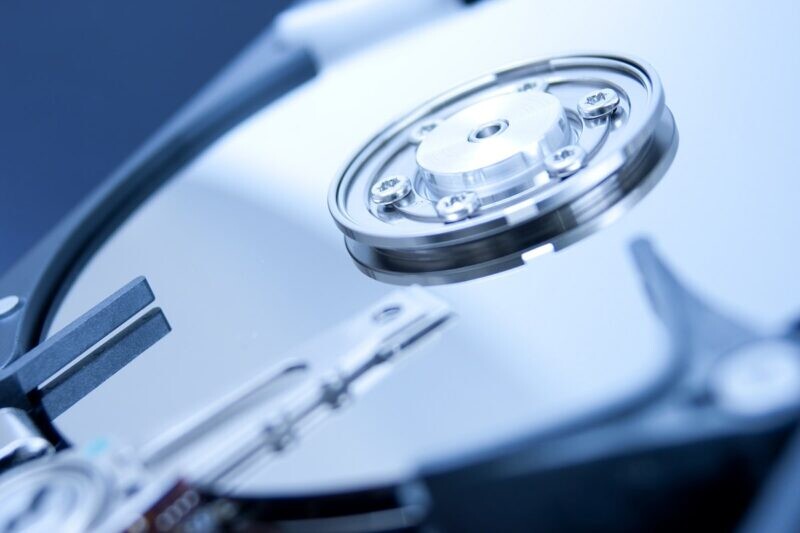 Data encryption is the practice of transforming readable data into an unreadable format to protect it from unlicensed access. It is a security measure used to protect information against unauthorized access and can be used in a variety of settings, including business and government organizations. There are several methods of data encryption, each with its own advantages and disadvantages. Some of the more common methods include symmetric-key encryption and public-key encryption.
11. Tokenization
Tokenization is the process of turning physical objects or digital information into units that can be traded and used in transactions. It's a way to make things more secure, efficient, and transparent. Tokenization has many potential applications, such as payments, securities trading, and even identity management.
Conclusion
As technology advances, organizations must keep up with the ever-changing ways data is accessed and used. With so much information at stake, it's essential that data security be a top priority for any organization and be implemented in as many reasonable ways as could be provided.