Last Updated on March 31, 2023
While negotiation and drafting do require a lot of attention, the review of legal documents (especially contracts) should never be overlooked.
A thorough review process can help your client get an understanding of what terms are unfavorable, how they can lower their liability, avoid costly disputes, and even renegotiate a more favorable deal.
If you want to master document review, here are the best practices and key rules you need to keep in mind.
Don't review manually
Taking advantage of document review software when looking over a contract offers many benefits that are hard to ignore. 
For starters, it significantly cuts down on the time needed to complete the review. As opposed to manually looking for every single provision or a name, review software lets you do this process automatically.
It isolates every key detail in your document, placing it in easy-to-access categories, so you won't need to go on a goose chase to track down a single provision.
Because the review process can be quite taxing, the chances of making a slip-up or overlooking a piece of important information are very high. Document review software makes it harder to miss the hidden details, potentially saving your client from the trouble of wasting their financial resources in court.
Find the blank spaces
With the wide availability of legal templates, a lot of the documents you review will be drafted from templates. And what do templates have? Blank spaces.
A blank space in a contract can cause a catastrophe in the future, so to avoid that, you should always scan through the document to find any terms that have lines or blank spaces.
The missing details need to be removed or filled in.
Check if the parties are properly identified
If the parties in the agreement aren't properly identified, there is a risk a judge might consider this ambiguous in case the contract ever needs to be enforced.
When concluding a business contract, for example, you should use the correct legal names. This way, there is no ambiguity, and it's very simple to understand which party is obliged to do what in the agreement. 
Now that we've got common mistakes out of the way, let's focus on the nitty-gritty of the contract analysis.
Key terms and clauses
The body of the contract is the most significant part as all the main terms and requirements are defined here. Make sure to spend extra time reviewing this part.

It's helpful to make a list of everything you need to cover, such as:

Details of payment

Deadlines

Confidentiality

Dates of importance
Furthermore, don't make the mistake of brushing over the default terms. When it comes to contracts, they should always address the worst-case scenario. Default clauses should lay out what happens if the contract gets breached. A good contract has clearly defined ramifications if one party fails to fulfill their end of the bargain, as well as potential remedies if that situation ever occurs. 
Termination and renewal clauses
Bad things can sometimes happen, so you and your client need to be prepared for this eventuality. 
Find the section that contains termination and removal clauses. Make sure there is a clearly stated op-out window, check if the parties have been informed about whether they can cancel the agreement, and examine the time-frames required for notifying the other party. 
It's also good to check for clauses such as an evergreen clause that automatically renews the contract. If there is anything in a contract that can legally lock your client for longer than expected, renegotiate or advise them not to sign.
Don't ignore the fine print
Just because certain types of contract clauses are more important than others, it doesn't mean you should brush past the boilerplate clauses buried in the fine print. 
The advantage is usually slightly tilted in favor of the side that drafted the contract, so you will most likely need to make certain adjustments to this part.
For example, there might be a clause that prohibits your client from taking a dispute to court. The arbitration clause can help the other party get off the hook without repercussions, even if they don't deliver on the terms. Even worse, a boilerplate clause might state that the payments are to be withheld until the dispute is solved. 
Make sure there is no ambiguity
To avoid the world of trouble and the convoluted mess that contract interpretation can be sometimes, you need to check the contract to see if there is any ambiguity.
Pay special attention to:
Language

: Check how each sentence is worded, and thoroughly analyze if the language used leaves any room for misinterpretation. If you want to make things clearer, even if both parties have the same interpretation of the terms and conditions, you can make the language even simpler. This will help clear away any confusion that might happen once the contract is signed.

Definitions

: Go through the definitions section with a fine comb. The meaning and interpretation of each term specific to the contract should be understood the same way by all the parties in the contract.

Recitals

: The background of the agreement can help clarify the interpretation of the contract if it ever gets analyzed by a third party.
Don't forget about what's missing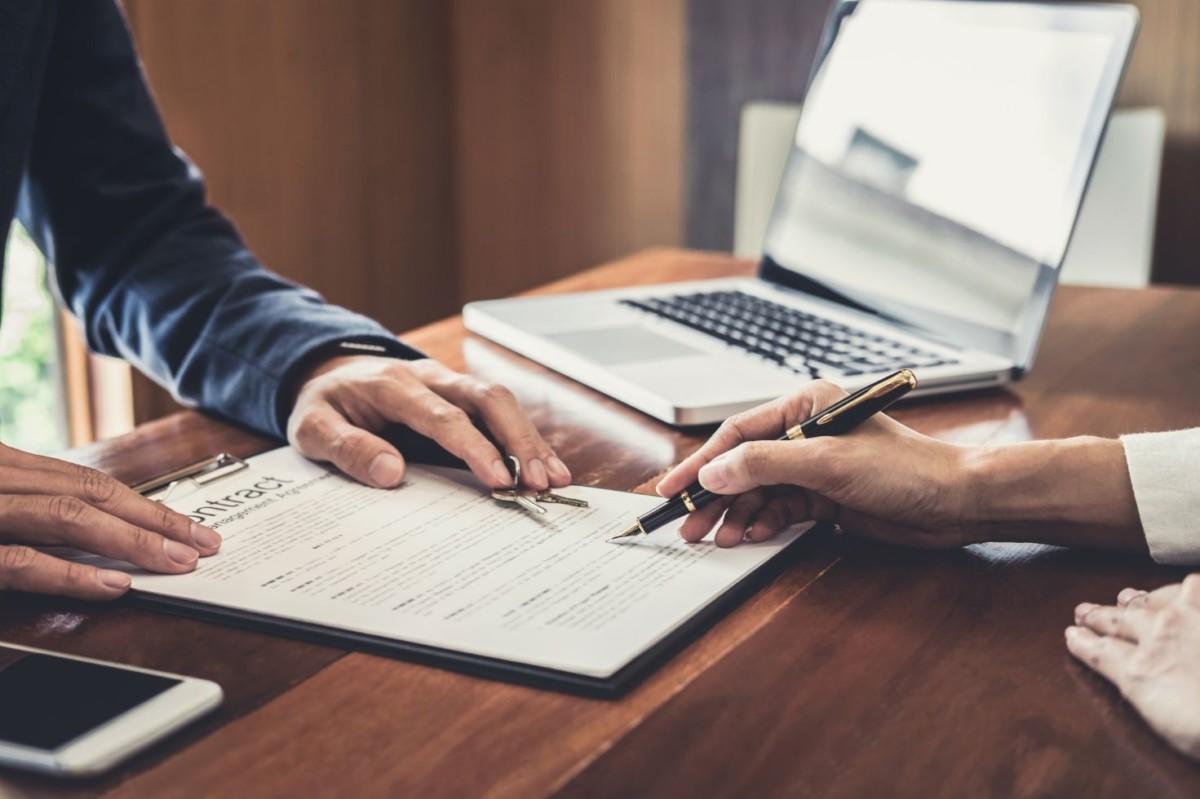 Reviewing doesn't apply only to what's in the contract, it also applies to what's been omitted. 
If you find anything missing, especially clauses that might protect your client's interests, make sure to renegotiate the deal before the signing. 
As an example, your client might be a contractor, and if bad weather can make his company miss the deadline, it would be wise to advocate for a force-majeure clause to be added to the contract. Always remember that preventing problems is easier than fixing them.
Crossing the t's
Yes, reviewing is challenging because it's not just reading the words while fishing for typos. It demands your full attention to recognize hidden ramifications buried deep within legalese. 
However, using technology makes the whole process significantly smoother and provides you with another pair of eyes while you're conducting a review of a document.
Combined with these other pointers, you can sleep tight knowing you left no stone unturned. So the next time a draft of a legal document finds its way to your desk, remember these pointers to unleash your full potential.