Last Updated on April 1, 2023
Preparing tasty and healthy meals after a long day at work can seem like a painstaking chore. The dread of spending another hour chopping, baking, and preparing dinner is enough to make even the most dedicated foodies turn to takeout. However, relying on restaurants for every meal is hard on your wallet and takes away from the enjoyment of creating and experimenting with dishes you love. 
Luckily, there are few ways that you can marry a busy working lifestyle with a love of cooking. If you're looking to make those hours spent hovering over a stove top more efficient, consider the five time-saving tips below. 
Turn to microwave cooking
Microwaves are a no-frills, time-saving solution to cooking and reheating food, making them a busy working professional's best friend. Whether you want to heat last night's leftovers, steam some vegetables, or cook a potato dinner, a microwave oven combo can do it all. As a cherry on top, microwaves are also incredibly energy efficient. Rather than using gas or electricity to power your stove top for extended periods of cooking time, zapping your food for a minute or two in the microwave might save you some of your hard-earned paychecks. 
Have frozen foods on hand 
After juggling your busy schedule and tying up loose ends on your busy day, taking the time to cut, chop, and peel fresh vegetables may feel like pulling teeth. But how else are you supposed to get the nutritious vitamins, minerals, and fiber found in veggies? 
The good news is that fruits and vegetables picked to freeze are harvested closer to their ripening date, meaning they're the most nutrient-dense. The produce doesn't lose any of its health benefits in the freezing process, making frozen fruits and vegetables just as good as their fresh counterparts. Most frozen fruits and vegetables come prepared chopped, and you get mixed bags for meals like stir-frys, cutting down on preparation time. Plus, you can even find specialty foods like frozen grated ginger or garlic cubes. 
Make more than one meal at a time
When cooking does lie within the realm of possibility, opt for making more servings of your meal that you can reheat when cravings strike. Casseroles, pasta, and grain dishes reheat very well and are easy to throw in the microwave for a quick lunch or dinner. If you're feeling ambitious and have the time, you can even prepare separate meals like a salad or sandwich to have at a different meal if you know ahead of time that you'll be in a rush. 
Use grocery-prepared meals as a base
Most grocery stores have family-style meal options that you can take and reheat. These foods are easy and fast to prepare, but they aren't always the most nutritious. Luckily, they're easy to jazz up on your own and will last longer in your refrigerator due to using smaller portions. For popular pasta dishes like penne or chicken Alfredo, try steaming frozen vegetables on the stove top or in the microwave for a few minutes and add them to your reheated dish. 
Keep a well-stocked pantry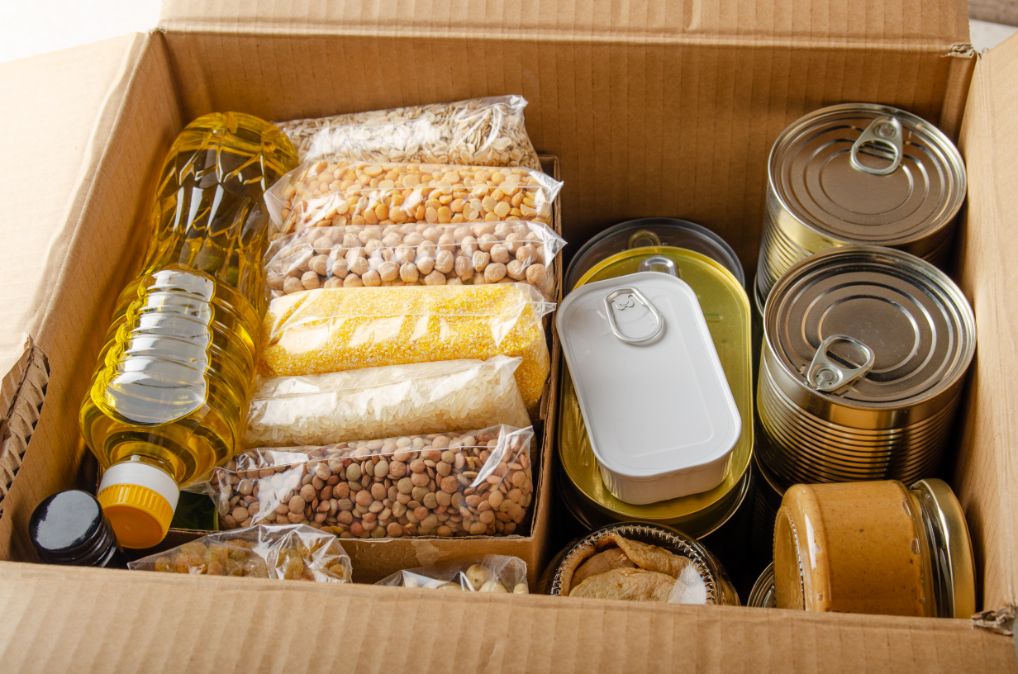 Throwing together a fast and simple meal is easiest when you have a variety of ingredients on hand. Keeping a pantry stocked with staple ingredients such as rice, pasta, bread, and beans, makes it easy to create a meal with a good base of energizing carbohydrates. From there, you can add in whatever protein, sauces, or toppings you want to round out your meal. It doesn't hurt to have a full spice rack either, as your meals will never be lacking in flavor. 
Final Thoughts
Just because you have a busy work life doesn't mean you can't enjoy cooking your meals. You can cut down on time you spend in the kitchen by using efficient cooking methods, whipping up more than one serving, utilizing ready-prepared foods, and having an armada of ingredients on hand. Now you can say goodbye to takeout and hello to home-cooked dinner.